Business View Caribbean interviews Paul Coolen, General Manager of Buddy Dive Watersports as part of our focus on Caribbean resorts.
Sapias Holding B.V. – Hotels and more
Sapias Holding B.V. on Bonaire in the Dutch Caribbean was established in 2008 to consolidate and expand the business interests of Solar Management, a company founded in 2000 by Martien & Ingrid van der Valk, focused on the hospitality sector with a concentration on the diving industry. "The core product is always tourism," says Paul Coolen, General Manager of Buddy Dive Watersports, and son-in-law of the Van der Valks. "Hotels and accommodations, in combination with the diving."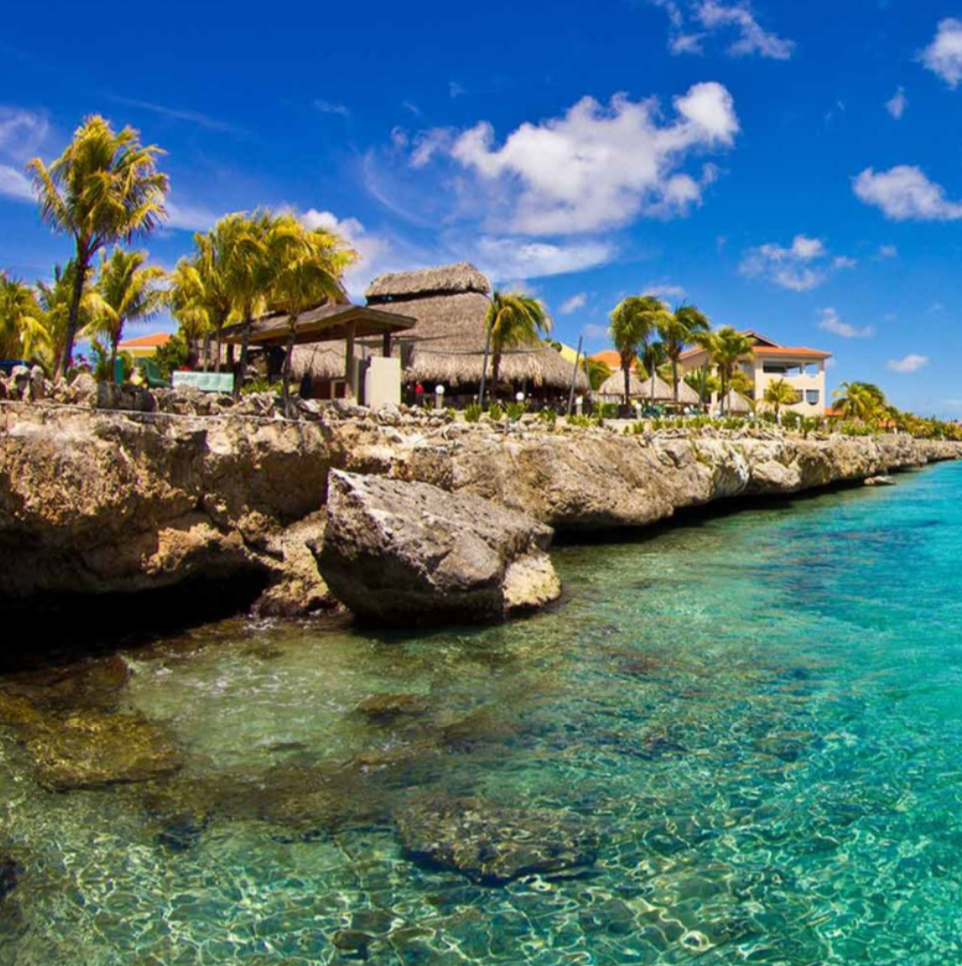 Original companies in Sapias Holding B.V. Management's portfolio included: Belmar Oceanfront Apartments, a three-story building with 22 ocean-front properties in Kralendijk, acquired in 2001; Palm Trading Bonaire, an importer and re-seller of dive-related equipment and gear to dive shops on Bonaire, Curacao, and Aruba, acquired in 2002; and Buddy Dive Resort, a 46-unit dive resort, also acquired in 2002, and expanded to 73 units or 110 bedrooms, in 2004, with the purchase of Lions Dive Hotel Bonaire.
Also in 2004, the company acquired Caribbean Watersports, and in 2006, it took over management of Caribbean Club Bonaire, a full-service resort that grew under Sapias management from 18 units to 39 units or 56 bedrooms. In July 2010, the one-stop scuba shop, Your Scuba Store, opened its doors in the center of town serving the divers on Bonaire with all their retail needs. Along the way, while Sapias Holding B.V. was expanding its portfolio, it was also creating synergistic arrangements among its holdings and taking advantage of economies of scale, whenever possible.
For example, throughout 2003-04, the company began operating its own facilities management sector, in order to provide its properties' housekeeping, maintenance, and engineering needs. It also purchased a company called Beltech to provide them with IT-related services. And in 2006, it consolidated a Central Reservations Office for all of its properties. Another company, Desal Pro, which sells and provides maintenance to electricity and water plants that purify salt water into drinking water via a desalination process, was added to its roster, because, according to Coolen, the government's prices for water were not competitive.
Today, Sapias Holding B.V. has approximately 200 employees across all its divisions, but it is still a family-managed company. Coolen is married to Van der Valk's oldest daughter, Michelle, who is the General Manager of Buddy Dive Resort. Middle daughter, Barbara, together with her husband Remmert Zandstra, started out as managers of Caribbean Club Bonaire, and today, she is responsible for the marketing of Sapias Holding B.V. and General Manager of Caribbean Club Bonaire, while Remmert is a board member of the operation on Dominica. Steffie, the youngest daughter, is Front Office Manager at Buddy Dive Resort and her husband Eurendy Lucas is Car Rental Manager.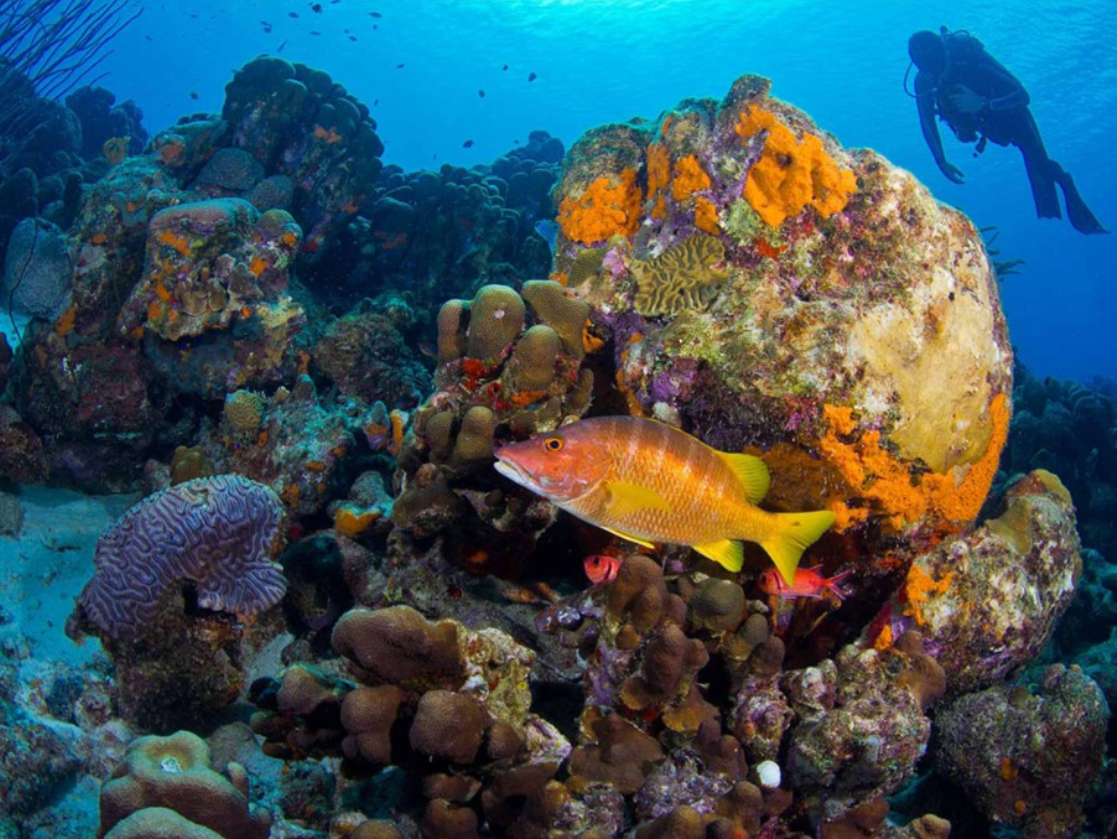 The diving industry is a major economic driver on Bonaire, and Coolen believes that Sapias Holding B.V. beats the competition by offering the most complete product, as Buddy Dive Resort has three satellite dive shops, 6 dive boats, 90 rental cars, and two restaurants on the premises. "We have everything under one roof," he explains. "So, it's not only the resort and dive shop we own; we also own our own car rental; we also own the restaurants. So, we can give people a decent package price when they buy everything from us – for instance 'Drive & Dive' packages. That's what we're known for. Other companies also offer the same packages, of course, but it's harder for them to match our pricing."
Augusto Montbrun, the resort's Dive Operations Manager believes that good prices are not the only reason for Buddy Dive's success. "We are known for the quality of our service," he states. "We look after what our guests want and then we, one way or another, deliver. The main goal in running the dive operation is to make sure that we're always on top. Buddy Dive Resort is also one of the main founders and sponsors of Coral Restoration Foundation Bonaire. The foundation helps to restore the reef. And that translates to our guests' awareness of, and our reputation as, a resort."
Based on the actual occupancy numbers on the island of Bonaire, Sapias Holding B.V. has proven to be a leader in the hospitality sector, having gained a 20 percent market share on the island over the years. Recently, the company has also ventured away from Bonaire. In 2012, it opened Palm Trading Curacao in order to serve the Curacao market better and to expand throughout the entire Caribbean. In 2015, Buddy Dive on Dominica opened – a fully-stocked dive retail shop, with teaching facilities, a rental gear room, lockers, rinse tanks, camera tables, and outdoor showers. Its dive boats depart multiple times a day to different sites around the island.
Coolen says that, going forward, Sapias Holding B.V. is interested both in expanding in Bonaire, as well as seeking possibilities abroad, as long as the company maintains its core activities in the hotel/tourism sector, while concentrating on prime dive sites. "We will focus on our main products – the accommodation, together with the diving," he stresses. "If the price is okay, we could expand on the island, but on the other hand, it would be more interesting for us to expand onto other islands to give our clients more options to choose from. That's something we discuss. Of course, the downside of expanding to different islands is that we are based on Bonaire, so we would not have the same focus. But if there's a good opportunity, we would look into it."
Meanwhile, Coolen says a major upcoming project is to rebuild the drive-thru at the Buddy Dive Resort, a two-lane, full-service air station, equipped with four high pressure compressors and two low pressure compressors, where divers unload their used tanks and load new ones. "Our current drive-thru is outdated and it's too small, so we want to re-do that area," he explains. "There are also plans to build an extra building with almost 40-50 extra hotel rooms on the premises. That will probably happen in two years."
In the end, Coolen asserts that Sapias Holding B.V. prospers because of its ownership and its motivated employees. "Everything comes back to family," he declares. "It's a big company, now, but it's still family-owned. That's what makes us different and we think it's one of our strongest points. And we cannot be successful without our great staff. I can have the greatest plans, but if I don't have people to carry out the vision, we'd be nothing."
AT A GLANCE
WHO: Sapias Holding B.V.
WHAT: A holding company with various hotel and diving interests
WHERE: Bonaire, Dutch Caribbean
WEBSITE: www.sapiasbv.com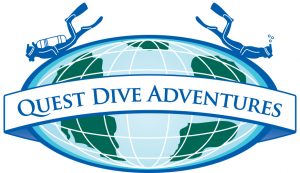 Quest Dive Adventures – Based in Roswell, Georgia, Quest Dive Adventures is a premium, wholesale travel company providing group and individual wholesale travel to dive stores, group and corporate entities, and technical and expeditionary groups worldwide. – www.questdive.com