The Sheraton Mall
The mall that has it all
Currently the largest and most convenient shopping destination in Barbados, Sheraton Mall is located in the Parish of Christ Church, on the southern coast of this Caribbean island of 286,000. In 1989, a property that was formerly owned by the Intel Corporation came up for sale, and the now deceased Mall's co-founder, Marshall Oran, put together a group of partners and shareholders with the idea of building a shopping center on the site. Prior to the late 1980s, the concept of "out of town" shopping was not known to many Barbadians, and a major challenge of the venture was being accepted as a "one-stop" center for shopping outside of the city of Bridgetown.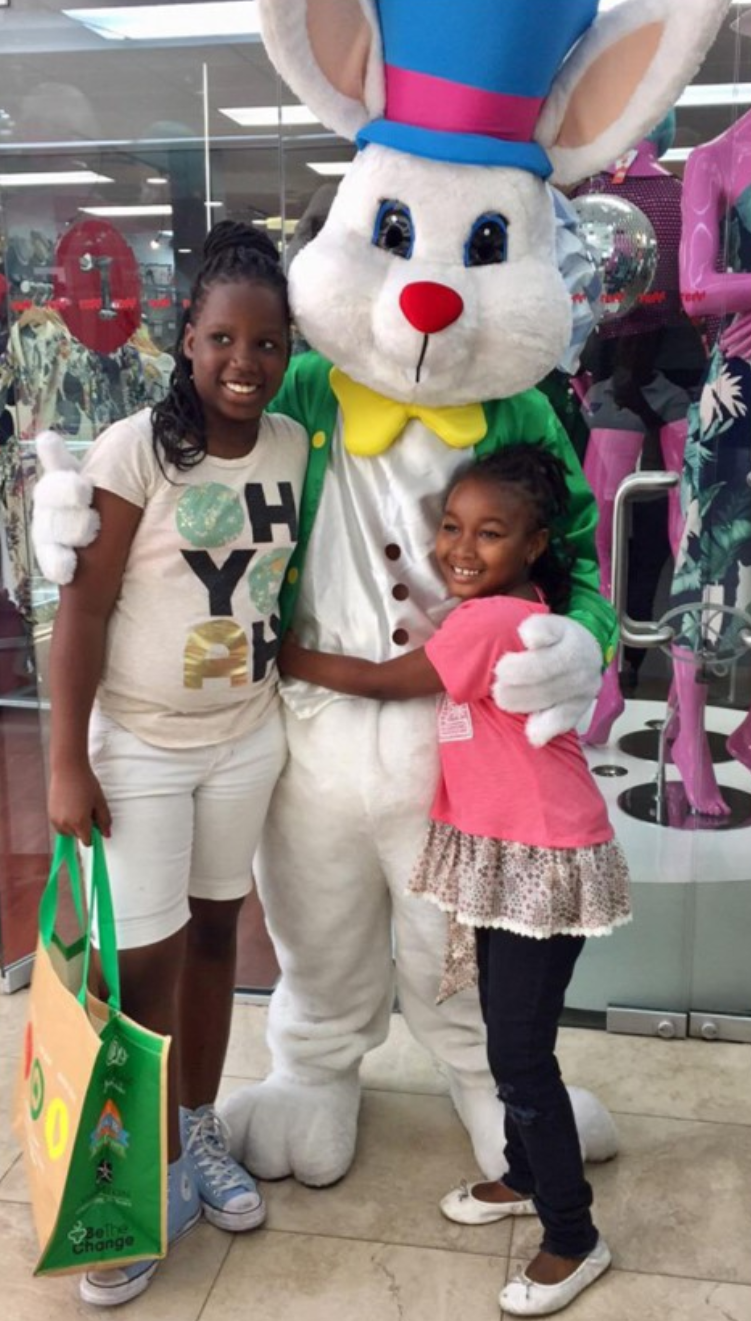 Things began to turn around in the summer of 1993, with the introduction of the Sheraton Centre Play Park. Now, the Mall was not only a convenient shopping location, but a fun place for shoppers' children. Over the years, the Sheraton Mall has grown by leaps and bounds, living up to its slogan, "The Mall that has it All." It houses over 120 stores, plus the largest food court on the island, a multiplex cinema, a bank, a pharmacy, duty-free shopping, and more.
Over the years, the Mall has also become a supporter of many worthy, local causes, charities, and community projects, including the Kiwanis Club, the Rotaract Club of South Barbados, the Living Water Community, the Sagicor Globeathon, the Breast Cancer Society, Drug Education & Counseling Services, and the Multi-National Fair. The highlight of Sheraton's full calendar of giving each year is the annual Christmas Cheer program. Now in its 20th year, the Christmas Cheer program will see the Mall throw open its doors to welcome over 75 children, specially invited from the island's residential care facilities. Held on the first Sunday in December each year, these children enjoy free reign of the Mall and are treated to a movie, lunch, and a packed schedule of fun activities.
Promulgating green and sustainable initiatives, as well as educating the public about environmental issues, is also a part of the Sheraton Mall's operating ethos. "My passion for a sustainable society has not only led me to being a founding member of 'Be the Change Barbados' and a new trustee of 'A Plastic Ocean's Trust,' but I felt compelled to make a change," says Sharon Oran, the Mall's Owner and Director. "Fortunately, I am surrounded by a team who shares my enthusiasm and has helped to develop a year-long campaign designed to bring awareness, education, and change to Barbadians of all ages. We have an obligation to move forward in a more informed light and to be part of the change Barbados so greatly needs."
The Mall's "What's in Our Ocean?" exhibit drives awareness on the subject of single-use plastic and its adverse effect on local marine life and health. This remarkable art installation, created by local designer and artist, Dernell Brown, features giant sea turtles and jellyfish in a sea of plastic. In order to further spread information and awareness, environmentally-friendly organizations are welcomed, from time to time, to set up booths in the Mall, as well as use its social media platforms.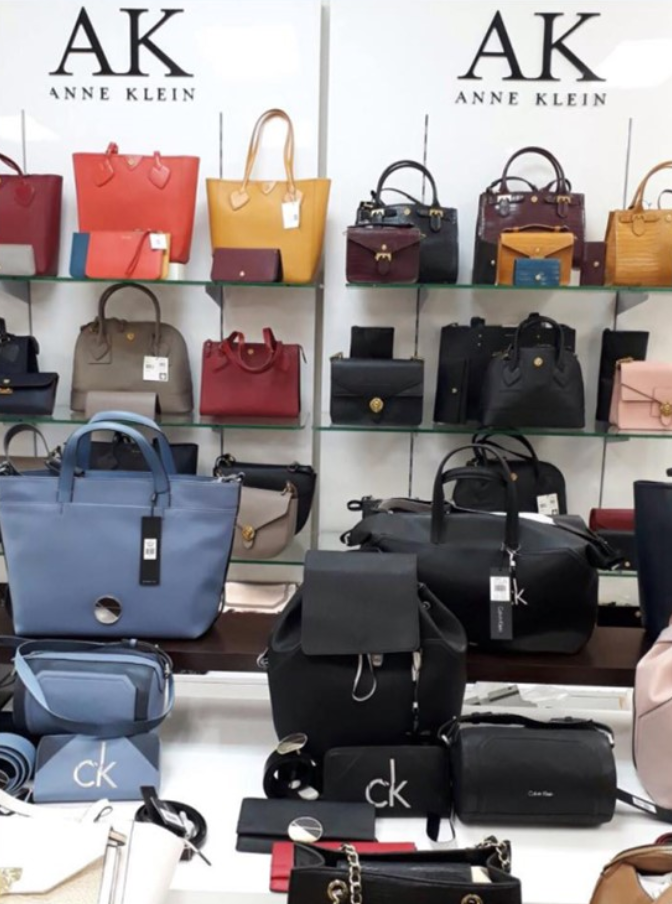 In addition, Mall tenants have been actively recycling cardboard boxes for the past six years, thanks to the services of B's Recycling and Project Recycle. Some of its retailers have implemented a surcharge for plastic bags in an endeavor to deter patrons from using them. Sheraton Mall will also be implementing Green Zones where plastic, glass bottles, and aluminum cans can be recycled. "We are looking forward to the transition to more sustainable alternatives," says Oran. "The initiative of our campaign is to encourage patrons to reduce, reuse, and recycle in hopes to save our environment."  Furthermore, some of the Mall's food tenants have converted to Vegware, a brand of eco-friendly packaging and disposables, providing a healthier option for their customers and the environment.
General Manager, Kim King, believes that the Mall sets itself apart by providing both a wide selection of products, as well as a friendly and helpful atmosphere. "Competing stores often assist each other by providing recommendations or general information to ensure a customer's satisfaction," she states. "We are always looking for innovative ways to re-invent the customer experience. In recent times, we have created a 'selfie wall,' which is an interactive and great way to engage our patrons. Our 'Back to School Chalk Board Wall,' with many children writing their positive and uplifting pledges for the upcoming school term, was also well-received by our customers. And, in a few months, we will roll out a new WiFi program, which we believe will be engaging and provide a different avenue for shopping in this ever-changing, technological world."
Regarding its staff of eleven, Oran says that the Mall has an open door policy, which allows each employee to play a part in the decision making process. "Employees are key to any business and without them, there is a high chance of failure," she asserts. "They also have many ideas in their various fields, which help contribute to the growth of the company, and we encourage our staff to offer suggestions and offer the required support to aid in them coming to fruition.  A great example of team work is the recent marine life installation in which our maintenance crew worked tirelessly to ensure its success. I have very dedicated employees who give their all to the company."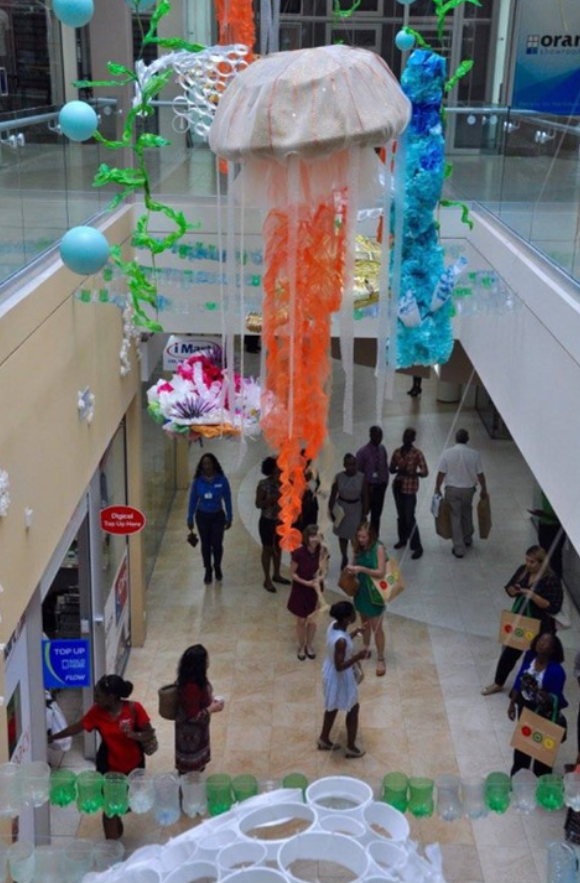 Regarding its tenants, King says, "We continue to invest in upgrading our plant, both internally and externally, allowing our tenants and prospective tenants to know we care about the surroundings. We also reach out to the wide cross section of demographics and engage not only in social media and other online marketing but in the newspapers and radio to maintain our competitive advantage. Our tenants also play a vital role in this as they collectively advertise, as well as utilize their own tools to ensure the flow of traffic. Once the customer reaches Sheraton, they recognize there is a wider selection on offer than what they originally intended to purchase."
Going forward, Oran says that each day is a learning experience which helps her, her tenants, and the Mall's employees plan for the future. "Our main goal is to continue to support the charities we have in the past, and to strengthen our relationship with our immediate and surrounding communities. Also of importance to us is staying current with advancements and remaining reachable to our customers."
Check out this handpicked feature on Sky Mall Barbados.
AT A GLANCE
WHO: The Sheraton Mall
WHAT: The largest shopping destination in Barbados
WHERE: Christ Church Parish, Barbados
WEBSITE: www.sheratonmall.com

SAFE Security Consultants – kenwhite@safesecuritybdos.com