Rural Agricultural Development Authority
overseeing the agricultural success
Ensuring healthy agricultural roots, the Rural Agricultural Development Authority leads agri-initiatives
Jamaica has a diverse agriculture sector with a mix of large and small-scale farming, with over 230,000 registered farmers and over 200,000 workers, 60% of whom reside in rural areas. The sector contributes around 6% to the country's Gross Domestic Product (GDP) and is a primary foreign exchange earner.
Despite the significant contribution of agriculture to the Jamaican economy, the sector faces several challenges, including climate change, limited access to financing, outdated technology, and inadequate market infrastructure. The Rural Agricultural Development Authority (RADA) was established in 1990 to address these challenges.
RADA is a government agency responsible for providing technical and extension services to farmers in Jamaica. The agency's primary objective is to promote sustainable rural agricultural development by providing farmers with the necessary skills, knowledge, and technology to improve their productivity and income.
Its activities include soil testing and analysis, pest management, crop production and management, animal husbandry, and marketing assistance. The agency also provides information and advice on new technologies, crop varieties, and agricultural best practices through a network of extension officers throughout Jamaica.
Business View Magazine spoke to the RADA acting chief executive officer Winston Simpson to discuss the agency's impact on the country's agricultural fortunes.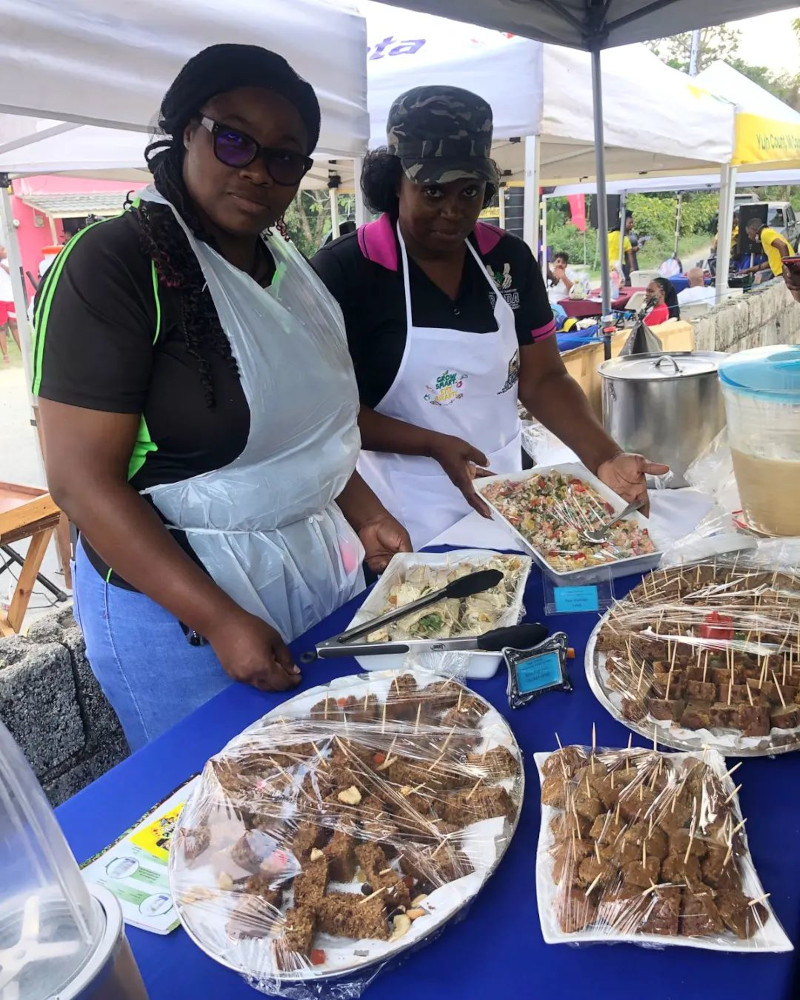 Business View Magazine: Let's start by discussing the importance of RADA in Jamaica.
Winston Simpson:
RADA maintains a farming register platform with over 200,000 registered farmers, enhancing accountability across the entire agricultural production value chain. This has helped RADA gain traction in ramping service delivery, stimulating sustainable growth.
Notwithstanding international and logistic challenges, RADA provides the undergirding that supports farmers from land clearance to harvesting through extension services.
From a strategic position in terms of scope and ability to enhance agricultural production, RADAs customer demand has increased. As such, our mandate from the Ministry of Agriculture and Fisheries is to spearhead a process of realigning, restructuring, relocating, and rebranding the authority to meet this demand.
With challenges like the recent pandemic and the war in Ukraine, both affecting the global agricultural supply chain, RADA is bridging that gap to ensure farmers continue production on time to guarantee food security for our population.
Business View Magazine: How would you characterize the health of the agricultural sector in Jamaica compared to how it was at the height of the pandemic?
Winston Simpson:
During COVID, RADA played a critical role in ensuring food availability, that distribution was at its peak, and that farmers continued production. As a result, we had no food shortage during that time.
For example, RADA established a buyback program that bought farmers' excess foods. Working alongside purveyors, we distributed it to the less fortunate and institutions like hospitals and schools.
During the lockdown, we traversed the countryside to visit farmers and continue our extension services. And as such, despite the COVID pandemic, the agricultural sector has continued to post growth, enjoying seven consecutive quarters of growth, with the last quarterly growth being 17%.
Business View Magazine: As acting head of RADA, are there any specific initiatives you have undertaken within RADA that you can say have positively impacted its performance?
Winston Simpson:
It was critical to look at our client needs and demands, and what we have, and see how best we could make it work for the nation.
Starting from COVID and coming forward, we ensured we ramped up relationships with input suppliers. We knew their inventories, farmer demands, and our landmass and created a charter service to ensure land preparation.
We engaged and sensitized farmers on the need to produce. Knowing the crop cycles, we could quickly put a budget together, which the Minister of Agriculture approved and gave us funding on time.
The timeliness of this funding allowed us to operate within the crop cycles, yielding produce in a timely manner and realizing the excellent results we saw.
Another factor that worked in our favor was utilizing our internal data, including demand and ecological and weather factors. We also relied on our team of extension officers, directors, and IT experts, which enhanced our technology. We got the information to the farmers through smartphones, text messages, and social media channels like Facebook and TikTok.
Business View Magazine: With such a broad mandate, are any specific partners, vendors, or suppliers you'd like to mention as playing a critical role in helping RADA achieve its mandate?
Winston Simpson:
Before I mention our partners, I'd like to note that we've made some giant strides recently. So much so that we have a constant stream of vendors interested in working with RADA due to our position as a go-between between farmers and vendors, a role we are happy to play.
A significant driver of this interest is that we have set standards that attract other companies with similar excellent standards. For instance, we have achieved ISO 9001:2015 oh 9 to 2015 certification. Some companies we work with that utilize similar standards are H&L Agro, Hi-Pro Stores, Marathon Insurance Brokers, Guardian Life Insurance, Digicel Jamaica, Kingston Industrial Garage, and many others.
Business View Magazine: You mentioned that the agricultural sector grew by 17% after the COVID pandemic. Are the other ways RADA has contributed to this growth besides the ones mentioned?
Winston Simpson:
One strategy that paid off was targeting high-value priority crops, which are crops that would have a significant impact on our balance of trade.
Our import bill was relatively high, so we targeted crops we know can reduce our importation bill. These crops include onion, Irish potato, dashi, cocoa, cassava, pineapples, yams, strawberries, and beans.
To increase production, we put extra funds into the priority crops and ensured farmers had tractors and backhoes to help with land preparation. We also added water irrigation systems to our distribution network, including black tanks, managing to deploy 2000 black tanks and 2000 irrigation kits.
We also got support from the Moroccan government, which provided us with 24,000 bags of fertilizers. We also partnered with input suppliers who provided chemicals and seeds, especially for those farmers who suffered devastation from fire, drought, or flooding.
These strong partnerships and the strategies we implemented allowed us to meet our clientele demands and achieve our targeted objectives for growth.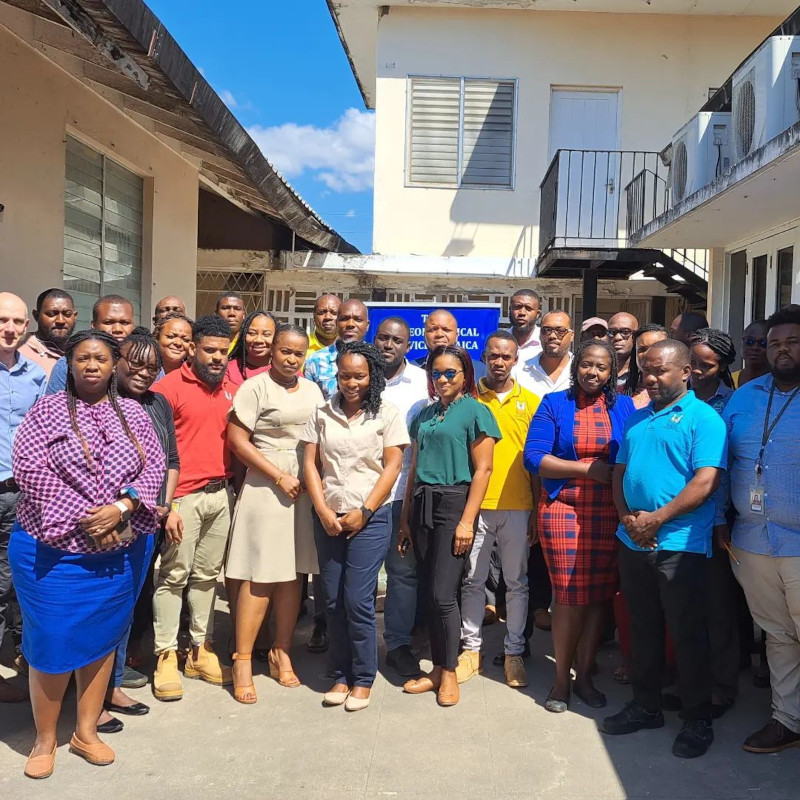 Business View Magazine: What challenges within the agricultural sector is RADA working on alleviating for farmers?
Winston Simpson:
One of the biggest challenges farmers face, apart from the weather variances, is the cost of inputs, fertilizers, chemicals, seeds, and infrastructure like roads. Sometimes bad roads affect production, while financing challenges make getting loans at favorable rates difficult.
Farmers also face equipment challenges, like having enough tractors and equipment to complete farming duties promptly and efficiently. Farmers also need modern technologies to assist their farming activities.
These are all challenges RADA is actively working to mitigate in partnership with vendors, farmers, the government, and other state agencies.
Business View Magazine: Going into 2023 and beyond, what are RADAs main objectives?
Winston Simpson:
Going into the next five years, our main objective as an organization is food security. To achieve this, we are looking at increasing the production of our main priority crops by a minimum of 5% annually.
We want to push production increases in Irish potatoes, onion, cocoa, dashi, strawberry, cassava, hot pepper, sweet potato, lemon, and pineapple.
We also plan to create a framework to invite investors to establish cool and dry storage facilities island-wide. If we're to achieve food security, we must be able to produce and store the surplus for future use.
Providing a more reliable and modern tractor fleet for each parish is also on the cards, besides further enhancing the marketing and distribution of crops.
We also plan to entice more people to farm, especially the youth, women, and people with disabilities. Doing so can add many people to the farming industry in different capacities.
RADA also plans to set up small backyard gardens and livestock kits to help these new groups participate in production.
Part of this mobilization is done through partnerships with NGOs like Youth for the Future, targeting inner-city youths and introducing them to modern farming methods like cosmetic fish farming and hydroponics.
Business View Magazine: Before we wind up, what unique qualities do you bring to your position that you think have helped you steer RADA to its current heights?
Winston Simpson:
I want to lead RADA in such a way that it becomes a model for the youth and other organizations in Jamaica. To build and provide a foundation and template that future generations can build upon to guarantee that my country, Jamaica, can feed itself and store enough to export to other nations.
AT A GLANCE
Rural Agriculture Development Authority
What: The leading Government authority overseeing agricultural and rural development initiatives for the region
Where: Jamaica, Caribbean region
Website: https://www.rada.gov.jm