ALTURA Caribbean Limited
We Deliver and You Succeed!
Business View Caribbean interviews Kareisha Cudjoe-Jacob, Operations Director at ALTURA Caribbean Limited, for our focus on Best Practices in Construction
ALTURA Caribbean Limited is a leading provider of essential project management services within the Caribbean's construction industry. Conducting business as a cohesive team with a family-oriented work environment, this progressive firm incorporates global best-practice processes to deliver seamless construction projects for its partners, as well as for public and private sector clients.
Established in 2011 and led by Executive Directors Gerard Niles (Managing Director) and Kareisha Cudjoe-Jacob (Operations Director), ALTURA's primary operations run the gamut from project management and monitoring, to construction management, contract management, negotiation and administration, project recovery and close-out commissioning, and training management. ALTURA also provides management and technical services to contractors engaged in structural works, mechanical installations, high-end fit-out, and design-build projects.
Cudjoe-Jacob describes ALTURA's first significant project in 2011, explaining, "Our seat of government – our parliament – meets in a historical building called The Red House. It's very old and it was falling apart on our parliamentarians' heads, so they wanted to relocate the parliament in a very short, tight timeframe to a set of offices at the International Waterfront Centre. That was our first design-build project."
Prior to that time, the government initiated many design-bid-build construction projects. A team of architects and engineers, etc. would be hired to do the scheduling and preparation of drawings. Subsequently, tenders would be sent out. Contractors would submit a bid stating the price they would charge for building. The project would go forward once a bid was accepted. Around the time of the parliament building relocation, the government adopted a new design-build procurement process – where the contractor does the design and the construction. Cudjoe-Jacob notes, "Two contractors were chosen to outfit nine storeys of the International Waterfront Centre Tower D and we worked with both of them, providing planning services and project management. That build was successfully completed and gave us our first big start. Recently, there has been an upsurge in the design-bid-build format in Trinidad, so that has affected how we roll out our business now."
The ALTURA head office is located in Cascade, Port of Spain, but most work is done on location with staff distributed among the project sites. Along with many projects in Trinidad, the firm has also delivered projects and services in Barbados and Guyana. According to Cudjoe-Jacob, "We do a lot of government work in Trinidad. There are some private developers here, but being a small country, the majority of construction projects are government-funded or are being developed by a state enterprise. For instance, we are now working on a youth hostel for women that's run by a non-governmental organization but the construction is still being run under the aegis of a state agency."
ALTURA Caribbean employs a staff of 12 – a lean, productive team – although the company may take on more people if there is a lot of work going on at the same time. The company has a set of consultants they partner with regularly if design or other services not within their core competencies are required.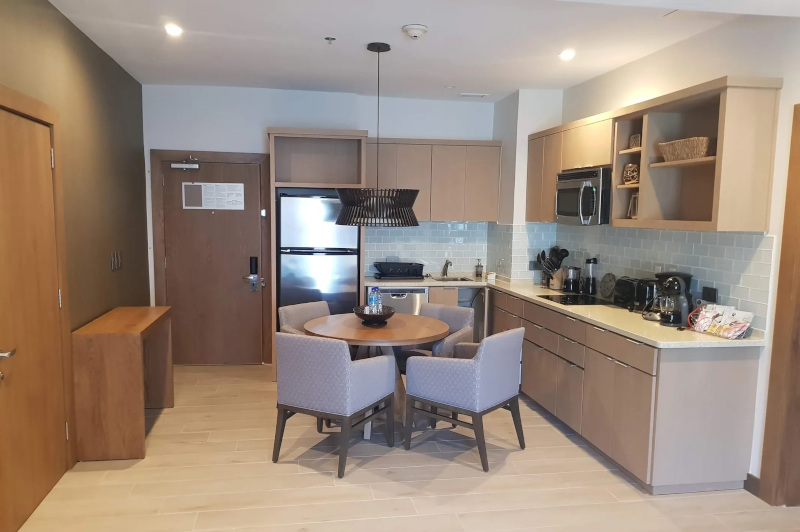 Throughout the world, the onset of COVID-19 had a tremendous impact on every industry and every family – and Trinidad was no exception. For ALTURA, the pandemic has slowed down some projects, while the number of tenders being published was reduced. Cudjoe-Jacob reports, "Construction here was not entirely deemed an essential service. Only construction in healthcare was considered essential. At the time, we were on a healthcare project at the Arima General Hospital, which was a rush because it was  designated as a backup COVID-19 hospital. So we kept working throughout the first 2020 lockdown in Trinidad. And now that construction has come back in full, we do have some smaller projects in operation, but not many large ones."
When it comes to differentiating themselves from other similar companies, ALTURA boasts a proven track record and an exceptional roster of satisfied clients. As Cudjoe-Jacob describes it, "Project management is really about combining the art and science of construction to achieve a successful project. We're really about solutions and making sure that we deliver the project on time and on budget. When a person comes to us, we can offer the full suite of project management. We will take you from concept to completion, including commissioning and training."
For example, if clients want to build a supermarket and have their own designers, ALTURA will work with them as a team. This will involve creating the design, issuing tenders, evaluating the tenders to help with selection, recommending a contractor, negotiating a better price, and then managing the contract, in terms of what work is done, when it is done, and ensuring that procurement is in line with what is happening onsite. In essence, taking the project from the foundation of the building to the completion.
According to Cudjoe-Jacob, "When a building is finished with equipment, you have to do commissioning; helping with start-up of the equipment, ensuring it's working properly. So you go through the exercise of commissioning with the design engineer, as well as the contractor and the supplier. There's a whole science involved to orchestrate that. Next, you want to get your personnel trained in using the equipment. We do the full package – from concept to walking in the door and operating the equipment."
With respect to face-to-face meetings, COVID has necessitated a virtual format in many cases. At ALTURA, training is still required to be done onsite. However, general progress meetings, depending on the client's preference, are done virtually. Whoever is working on the site may do a small video, or arrange a video call with others so they can see what is happening.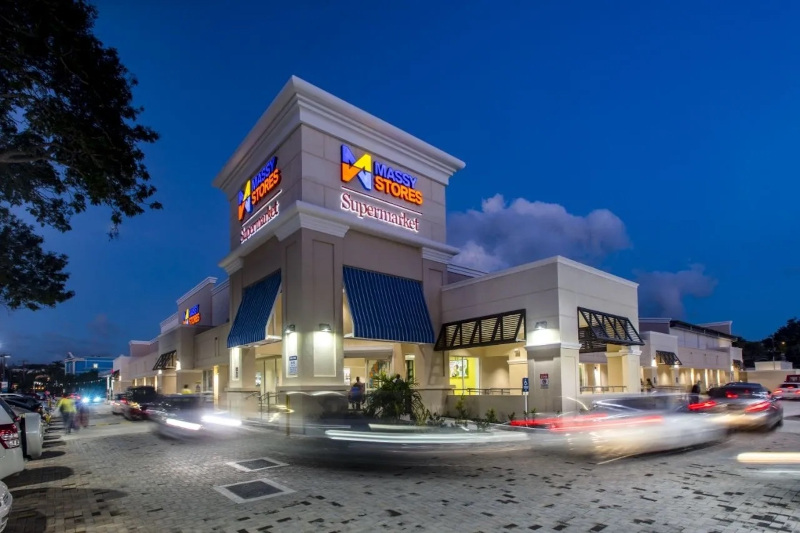 "We have always been about technology," says Cudjoe-Jacob. "We don't all sit down in a big office, we try to station our staff onsite. We already enjoyed a strong virtual connection within our team pre-pandemic. It's just been ramped up during COVID, and I think we will maintain that. Of course, if the client wants to have regular face-to-face site visits or meetings, that's no problem. But for us, we think virtual is the way to go, as much as possible. It serves us well because it means that more things can be accomplished in a day. An additional perk is that it allows the company to access a lot of foreign clients. For instance, the company has been able to embark on projects in Barbados and Guyana."
During the pandemic, there definitely was an increase in the price of materials such as reinforcing steel bars and concrete blocks. Currently, most contracts allow for a change in the tender cost based on price fluctuations, and that has come into play now. It's made a huge difference, because many of ALTURA's structures are built of reinforced concrete – one of the main materials that really escalated in price. "Everyone was kind, and the contractors tried to cooperate," says Cudjoe-Jacob. "They didn't overcharge; while Clients at least tried to accommodate and recognize that when somebody put in a tender, they could not have anticipated that leap in cost."
On the sustainability front, Cudjoe-Jacob references a privately-developed building around the Savannah (an urban activity hub in Trinidad) that is the first LEED certified building in Trinidad. She explains, "We were part of that team and it was very exciting to participate! To apply the LEED principles from building design to completion. While our clients at the moment don't necessarily want the certification, many of them are looking to have sustainable practices integrated into the construction."
In terms of technology, ALTURA has always had a 'remote office' setup, where the team is equipped with what they need – laptop, phone, tablet – to make sure they're in contact, and that all communication is close and strong and everybody is on the same page. The company is now exploring 3D printing technology and how it could affect the housing sector. Cudjoe-Jacob admits, "On the island, innovation is not embraced as much as you'd like it to be but we want to see what possibilities can come out of it. Whether the clients would be ready to jump on board is another story."
Her passion comes through loud and clear, as she shares, "I love my work, it's an amazing field. They say the project manager is like the conductor in an orchestra. Each instrument would be nice on its own but when you put it together, the end result is amazing with all the individual parts. And that's what a project manager is supposed to do – bring everyone together in an effort to complete projects successfully; to promote a collaborative approach, not just for a company, but throughout the industry to resolve issues and work as a team for the clients' best interests."
AT A GLANCE
ALTURA Caribbean Limited
What: A leading project and construction management firm in the Caribbean region
Where: Headquarters in Port of Spain, Trinidad
Website: www.alturacaribbean.com