Business View Caribbean interviews Erika van der Horst, St. Maarten Medical Center Facilities Manager, for our focus on Best Managed Healthcare in the Caribbean.
Sint Maarten Medical Center – We care together
Sint Maarten Medical Center (SMMC) opened its doors on March 17th, 1991, as the successor of St. Rose Hospital. Recently celebrating its 26th anniversary, SMMC is a thriving, non-profit organization that manages and carries out hospital functions serving the community of Dutch St Maarten in the north-eastern Caribbean. Patient care services also support surrounding smaller islands, such as Saba, St. Eustatius, and Anguilla, and others in the region.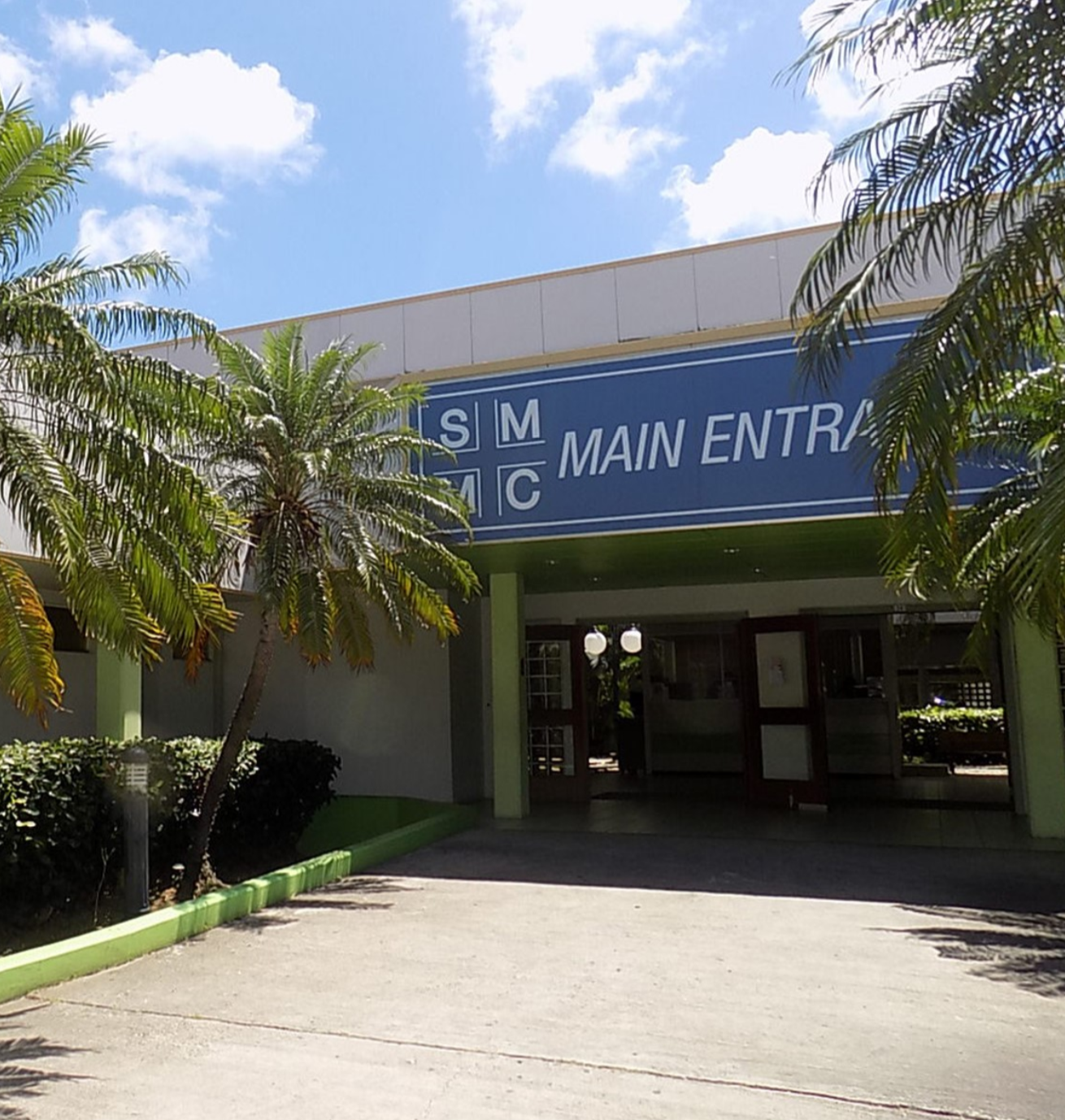 SMMC Communications officer, Tyra Van Putten, explains the origins of the facility: "Back then, there were big problems with space assignment at the former St. Rose Hospital, due to the increasing healthcare demands of a growing population. So, the decision was made to build a modern structure in a more central location to accommodate the needs of the community."
Today, SMMC has 69 inpatient beds and employs approximately 330 personnel. There are 22 specialists in service of the hospital, while a few other medical specialists maintain private practices on the hospital premises. A diverse nursing staff, recruited locally and internationally, attends to the multicultural and multi-lingual needs of the community. In addition, an in-house, nationally accredited Education Department offers training, upgrading and specialization courses in nursing, as well as defining patient handling protocols to ensure that SMMC meets the highest standards in care.
Van Putten notes, "The unique situation of SMMC is that we are on the Dutch side of St. Maarten (the island is separated between the Dutch and French, and the French side has their own hospital). But being part of the Dutch kingdom, we also cater to other Dutch islands that are smaller and cannot sustain a full medical center. So, we have visitors from our neighboring islands, plus we are an altruistic island, so we also cater to the visitors that are here."
With such a diverse clientele, SMMC must be prepared to satisfy the needs of everyone who comes through the doors. Van Putten says, "Over the years, that meant expanding what we offer, how we offer, and keeping an eye on the market to understand what people need. If we add a specialty, there's also a rise in what's needed. For instance, SMMC fully introduced the oncology department a couple of years ago, and from that we saw there was more demand than what initially seemed to be needed. So, our services transitioned and evolved from a responsive to a proactive way of looking at the community, because ensuring we offer accessible affordable, high-quality healthcare is the priority."
While the size of the hospital building has not grown, operations and services offered inside the physical structure have significantly advanced over the years. Ongoing education is a top focus. SMMC's Education Department guarantees well-rounded, practical training designed to meet the students' personal and social expectations. Through the internship program, the education department trains an average of one hundred students each year, from St. Maarten, Saba, St. Eustatius, Curacao, and the Netherlands. Van Putten notes, "We also have a bond with the nursing school in Curacao; working together keeps our nursing staff up to date, and gives educational opportunities to those in the community who are interested in getting a nursing degree."
SMMC Facilities Manager, Erika van der Horst, adds, "Our education department also gives other opportunities, like to the White and Yellow Cross and Mental Health Foundations. Their staff can participate in our training programs, so it is not only for SMMC, but all the healthcare groups on the island."
"Medical Tourism" is not a major focus of SMMC – yet; but it's certainly on the radar. More and more tourists are looking at combining a trip to St. Maarten with having healthcare provided to them in a "holiday environment." Van der Horst gives an example: "Dialysis patients need treatment three times a week. If they travel here on a cruise ship through the cruise ship terminal, then it's possible they can come to our facility for treatment. The same applies to people with a timeshare, who come for a week or two, or sometimes a few months."
Other places such as the Cayman Islands have huge clinics set up for medical tourism, but SMMC is still exploring whether it's something they want to develop more, given the limitations with the present facility. During the hospital's 26-year history, the population on St. Maarten doubled. Yet the original SMMC building remained the same size as when it started. The great news is a wonderful new hospital facility is in the works to address the challenges. Van der Horst reports, "For the last eight or nine years, we've had a development plan. Initially, it was an expansion to the existing facility, but a couple of years ago, we decided to build a complete new hospital. We're in the preliminary design phase now, then the final design, after which construction can start."
Finance for this exciting new Medical Center is expected to be in place in October 2017. Construction will occur in two phases. First, the building of a four-floor hospital directly adjacent to the existing facility, and slightly larger in size. Then, demolishing the current facility and adding an additional wing in its place to accommodate future growth. Phase One is expected to be operational in January 2020, followed by one year for demolition and construction of the new wing. But SMMC doesn't want to wait for completion to offer new specialties. They are planning to start expanding during the upcoming transition years with at least four new specialties.
As with any business, partnerships and relationships are essential. Van Putten acknowledges, "We work very closely with Free University Medical Centre in Holland. Also, the Amsterdam Medical Center – we partner with them to make sure we are up to date with information, so we can share knowledge, and staff, and have interns come here to learn in our institutions. Erasmus Medical School in Rotterdam is another partnership we foster. Within the kingdom, we have many opportunities to work together, and we take advantage of that to give our patients the best service possible."
Just the thought of what can be accomplished when this amazing new facility opens, sends out positive vibes for the future of healthcare in the St. Maarten region. Van Putten shares the excitement, "We want to maintain the amount of service we have close to home, so people don't have to travel to far locations for the medical care they need. It saves money for them, and gives a sense of security because it's a location and environment they're used to. For example, Anguilla is just 20 minutes away. For many people, that's an important point to look forward to."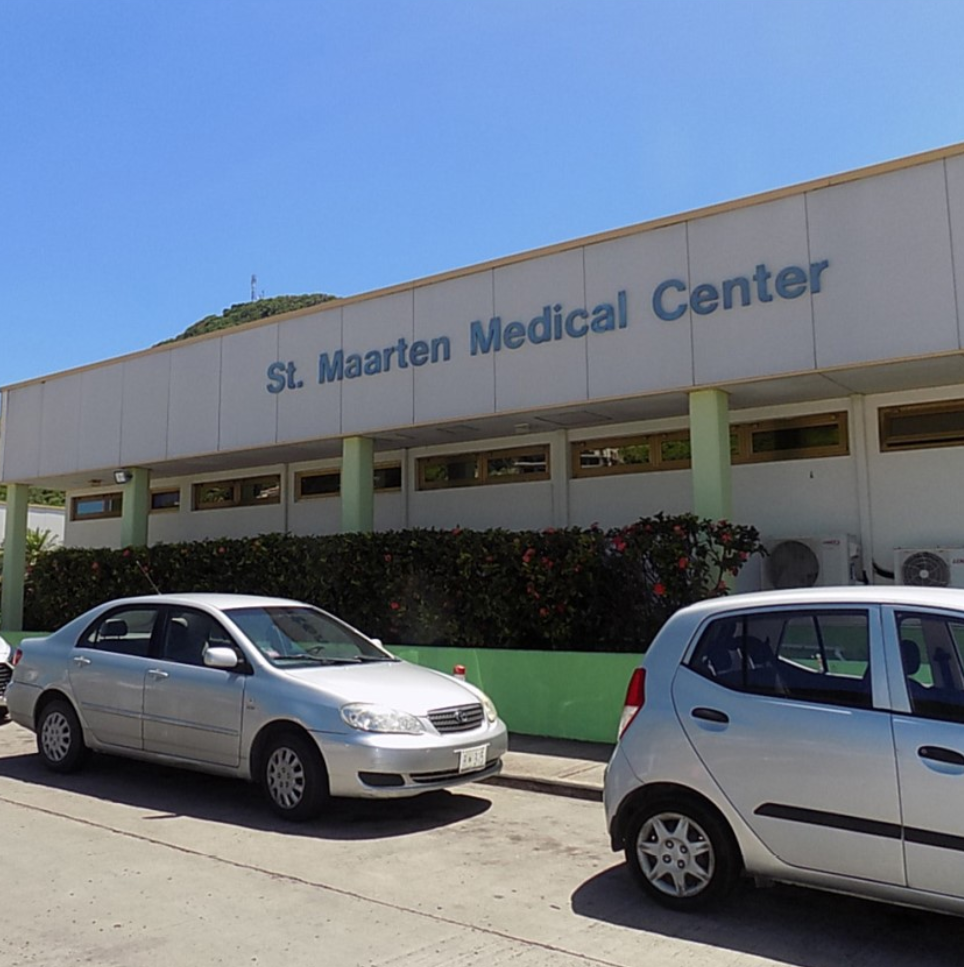 Van der Horst adds, "We're really looking forward to the new facility, because there's so much needed and we're going to triple our square meters. Added to that, when the facility is operational, we're going to request JCI (Joint Commission International) accreditation. The process takes a couple years, so we're preparing for that now, during construction. Then, once the building is in operation for a year, we can ask for accreditation."
JCI Accreditation is an internationally accepted evaluation model with the highest recognition. It performs independent assessment audits to determine whether health institutions meet the standard requirements introduced to increase the care quality of healthcare organizations. JCI has accredited more than 800 health institutions in 68 countries.
SMMC has a history of ups and downs, financially, but it's becoming more stable. They are currently working with the local government and St. Maarten's main insurance company, Social Health Insurance SZV, to find ways to improve healthcare on the island. Van der Horst says, "With that and the new building, there's a lot going on in our organization. We're really growing with staff, and the services we do, it's a positive spiral we're in."
Van Putten sums it up well: "Although St. Maarten is small, we do amazing things. We have a big personality for a little space, and the opportunities we have at this organization make us want to play a major role in how positive development of healthcare is done for the entire community of St. Maarten. The island itself is growing, developing, modernizing; and for healthcare, SMMC is keen on ensuring the service we offer to visitors, neighboring islands, and residents of St. Maarten is always of utmost quality."
AT A GLANCE
WHO: Sint Maarten Medical Center (SMMC)
WHAT: Private, non-profit general hospital serving Sint Maarten and surrounding islands
WHERE: Dutch St. Maarten in the northeastern Caribbean
WEBSITE: www.smmc.sx

Total Cleaning – ejames@totalcleaningsxm.com