Business View Caribbean interviews Gail Abrahams, President of AMCHAM Jamaica, as part of our focus on best practices of Caribbean businesses.
AMCHAM Jamaica – Promoting investment and trade
The American Chamber of Commerce of Jamaica (AMCHAM Jamaica) was established in May 1986, in Kingston, under the auspices of the Chamber of Commerce of the United States of America (COCUSA) and the Association of American Chambers of Commerce of Latin America and the Caribbean (AACCLA), which has 28 chapters in the region and a seat on the Board of the U.S. Chamber of Commerce. AMCHAMs are non-profit, independent associations outside the territorial United States, formed by U.S. business people and nationals who do business with the U.S.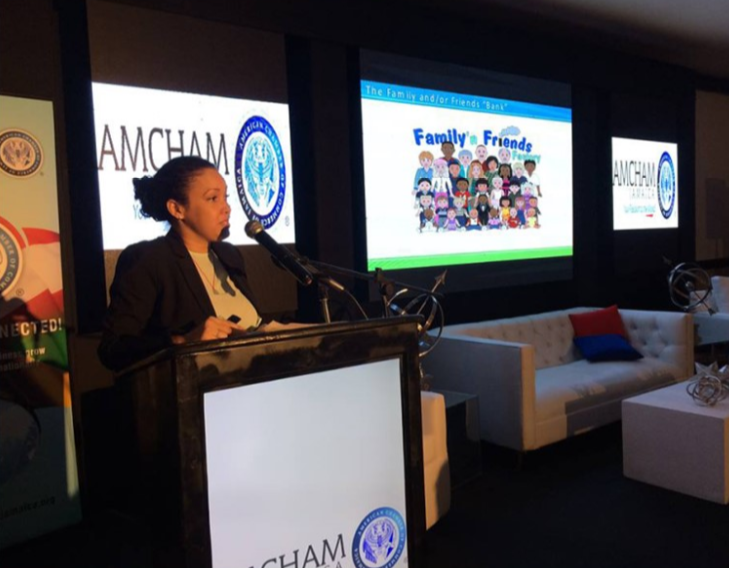 AMCHAM Jamaica was founded by 13 American businessmen who decided that there was a need for an advocacy and lobbying group for American companies doing business in Jamaica. Its mission was to promote investment and trade among the United States, Jamaica, and the greater Caribbean region. Today, AMCHAM Jamaica has grown to approximately 195 companies – Jamaican, American, Caribbean, and Latin American – and is connected, not only to the 28 AMCHAMs in the region, but also to the 175 AHCHAMs across the world, and the U.S. Chamber of Commerce offices in 116 countries.
"Which is really good," says Gail Abrahams, AMCHAM Jamaica's President, "because, say a company here in Jamaica wants an opportunity to grow in, say, Europe; we can touch base with an AMCHAM there. If they want to go to Colombia, or Brazil, or the United States, we can provide that connection because we talk with each other. Or, there may be a company in El Salvador that needs to connect with a company in Jamaica. The 28 AMCHAMs across the Caribbean and Latin America are responsible for 20,000 companies. So, at the end of the day, we're all sisters and brothers, and that can be beneficial to all companies."
AMCHAM Jamaica also provides what Abrahams calls "business matchmaking activities" with U.S. companies. "We work closely with the U.S. embassies," she explains. "They have what they call 'Gold Key' service. A company in the United States, which is a member of the U.S. Chamber, can contact the embassy in Jamaica, or any embassy across the Caribbean and say, 'We want to invest. Can you provide that connection for us?' The embassy will contact us, because we are the U.S. Chamber, here. They'll connect us to that particular company and we will do due diligence on that company. And then, we will provide that partnership with a member company here in Jamaica. Then you have companies that directly contact us and not go through the embassy. We will do our due diligence, also. And if a company wants to register its products in Jamaica, we provide that service for them. So, we have different value propositions that we bring to the table for all our members."
AMCHAM has several standing committees that operate to foster its goals of: promoting investment and trade among the United States, Jamaica, the region, and the world; promoting Jamaican exports; and providing Jamaican and American business people with a forum to advocate for public policies that will enhance the business climate between the two countries. The Finance Committee's goal is to ensure the financial viability of the organization; the Membership Committee's goal is to increase and service the membership; the Trade and Investment Committee's goal is to establish an on-going dialogue with members of the U.S. and Jamaican governments by conducting a minimum of four meetings a year with high-ranking officials; and the Events and Communications Committee's goal is to plan and co-ordinate events during the year.
In addition to its President's Breakfast, which is primarily for new members, its Leadership Series Breakfasts, which is where government leaders or industry experts speak, and its regular Members Mingle, AMCHAM Jamaica also hosts a yearly Gala and Awards Event, which is attended by several hundred members. The organization also reaches out to its member companies via its membership directory and its online newsletter.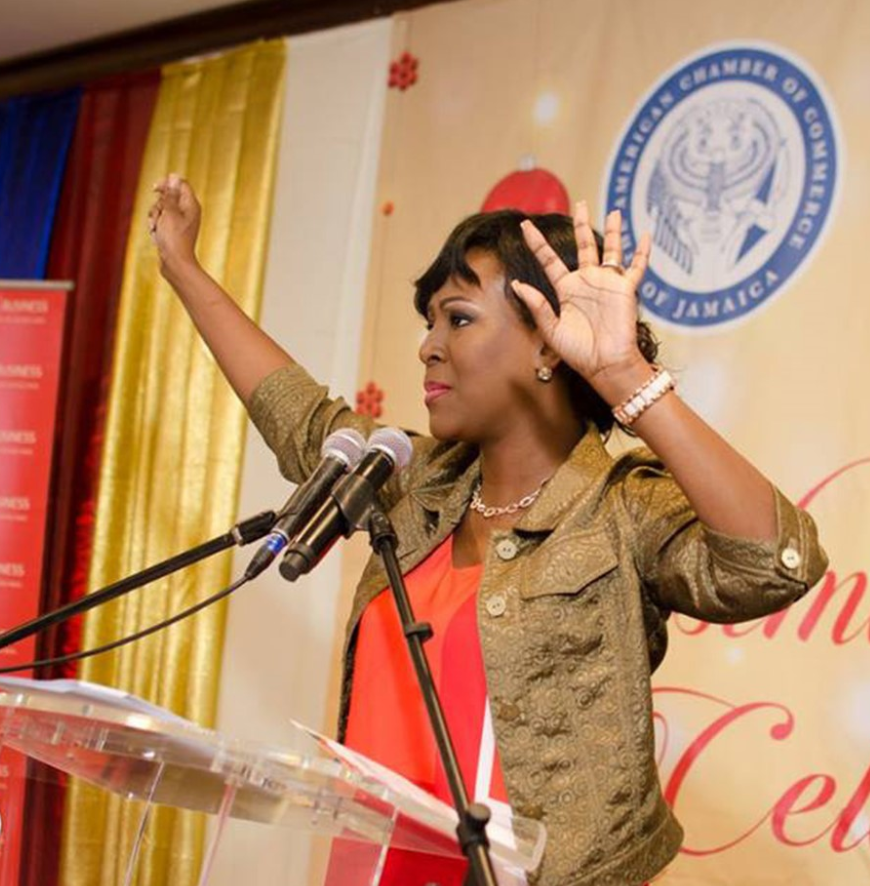 This past year, AMCHAM Jamaica signed several agreements with other organizations that will further serve its mission and its members. One is an agreement with the U.S. Chamber of Commerce, allowing all of its local dues-paying members to receive the same benefits that a U.S. Chamber of Commerce company would get. "Which is a great value proposition," says Abrahams. "They are paying for membership in AMCHAM Jamaica, but getting two memberships. We also signed a partnership agreement with JAMPRO, the government agency in Jamaica that deals with trade and investment, so we're working much more closely with them to promote trade and investment. We also signed an agreement with Delta Airlines to be the official airline for AMCHAM Jamaica, so they'll be taking speakers to Jamaica and that will help us with the cost, because we're a non-profit organization. And we signed a partnership with AMCHAM Finland; they have a product called Launchpad USA, where they have growth companies settling in the United States. So, this year, we plan to go and push for that initiative in the U.S. and to get AMCHAM Jamaica members to be a part of that to settle in the U.S. That is a big part of what we will be doing this year."
AMCHAM Jamaica's vision for next year is called "Vision 2018." Among other things, the organization will work to assist in garnering at least 70 percent of the country's Foreign Direct Investment, (FDI) inflows, and promulgate a major vocational education program across the island. Other issues that Vision 2018 will address include: tax and duty matters, market barriers of entry, ease of doing business, economic stimulus, and small and medium enterprise growth. "We have put things in place for 30 years," Abrahams says in summation. "And now we are going to greater heights by leveraging all of our connections – not just in the Caribbean and Latin America, but across the world, so our members will experience value. We are about driving economic growth for Jamaica and making the businesses of our members grow."
AT A GLANCE
WHO: AMCHAM Jamaica
WHAT: A regional, non-profit association established under the auspices of the U.S. Chamber of Commerce
WHERE: Kingston, Jamaica
WEBSITE: www.amchamjamaica.org