Business View Caribbean interviews Daly Mariatte, GM at The Ladera Resort as part of Top Resorts in St. Lucia.
The Ladera Resort is an adult-only, luxury hotel set on a forested ridge overlooking the iconic Pitons in Soufrière, St. Lucia. What makes the Ladera Resort so unique is the fact that all of its 36 rooms and villas have only three walls. "Because the hotel is perched on a mountain ridge, instead of the conventional room design of being completely enclosed, the resort rooms have a missing fourth wall which overlooks the breathtaking Piton views and Caribbean Sea." says General Manager Daly Mariatte. "Imagine waking up in the morning and being able to look directly outside at the spectacular view. With the exception of the gym, spa, kitchen and offices, every building has an open wall – the restaurant, the rooms, the reception are all open walled.  Additionally, our guests can also have their spa services in their suites. Ladera was the first to pioneer the three-wall concept in St. Lucia and in this part of the Caribbean. The genius way in which the rooms were constructed, allows them to co-exist with the wind, rain and sunlight patterns without affecting our guests.  Architecturally, it fits in with the natural environment as it was done purposefully and beautifully. "
Ladera was once part of the Rabot Estate, one of Soufrière's oldest and most famous cocoa plantations. The resort was originally founded by John DiPol, an American architect who visited St. Lucia, and, according to Mariatte, "fell in love with the country and this location and could not pass up on the opportunity to own a piece of paradise. He built a restaurant and named it Dasheene after the tropical root crop, dasheen, which was prevalent on the estate. He then built a little villa with an open wall and that's how the concept came about in 1982," she continues. "One of the friends who visited him in St. Lucia was Mr. Ralph Hooper who, in 1988, became the sole owner of this property up until today. It's grown from having one restaurant and a villa to now having a fine dining restaurant and 36 villas, along with a main house and a cottage where the owner stays."
Ladera, most of whose guests come from the U.S. and Canada, markets itself as a "romantic, paradise getaway." "We have no television on the resort, so it's a perfect way to disconnect," says Mariatte. "We do offer free WiFi throughout the resort so people can stay connected if they wish to, but the idea is to disconnect from the real world. It's ideal for honeymooners; it's ideal for people who want to elope as we do offer one-of-a-kind wedding packages. It's ideal for people who want to reconnect, maybe celebrate an anniversary or delayed honeymoon. Many of our guests have the resort on their bucket list. We are a luxury, boutique resort, the first Forbes 4-star rated in St. Lucia, and so our clients are mostly professionals and business people who want anonymity or to disconnect from the pressures of the real world."
In addition to its breathtaking views a thousand feet above the Caribbean, Mariatte says that the resort has added a great variety of flora to the location's already rich natural abundance. "We take a lot of pride in our gardening and landscaping, and, over the years, we've amassed a collection of plants and flowers that far exceeds any other gardens in St. Lucia." In fact, the resort has incorporated a daily garden tour for its guests, which now includes a recently completed medicinal garden. "We share information about the medicinal qualities of these amazing plants and how they can benefit the body," she adds.
Ladera's Dasheene Restaurant, led by Executive Chef Nigel Mitchell, features innovative interpretations of St. Lucian and Caribbean specialties, based on local produce and fresh fish. "Our cuisine is organic," says Mariatte. "Most of what we offer on our menus are things we buy locally, or grow ourself. It's farm to table and very fresh.  We also buy our fish and other seafood daily."
Mariatte says that the hotel, which shuts down periodically for renovations, such as last year when it laid down new natural hardwood floors in the rooms, had to stay closed longer than usual because of some damage caused by Storm Matthew. "But thankfully, it was timely, since the hotel was already closed to guests at the time," she remarks. While there are no immediate plans for any new expansions, the ownership is always considering long-term plans. "The hotel sits on 21 acres of land, so there is scope for anything," Mariatte adds.
In addition to its close relationship with its natural surroundings and its reliance on local, organic produce, Mariatte says that the resort is looking at upgrading its level of environmentally sustainable practices. "We're working with an environmental health and safety consultant to review our practices in terms of our energy use," she explains. "We're trying to move to a lot more solar-driven energy. It's a cost benefit for us and better for the environment. We're also looking at our waste and how we dispose of it. We do, already, collect rain water, which we put through a filtration system that we re-use in the resort. And our plant irrigation all comes from rainwater."
Finally, Mariatte says that the resort's staff of 150 employees offers its guest a very personalized level of service. "Our staff-to-guest ratio is extremely high," she states. "Our employees are some of the longest serving in a private company and all are St. Lucians. Some have been here since 1988. So, essentially we have a group of people who are extremely loyal to the company and have a lot of pride in their jobs."
Living in unison with nature in a stunning, romantic setting, while being catered to by a professional, caring staff, is something that should be on everybody's bucket list. And it can all be found at the Ladera Resort in St. Lucia.
AT A GLANCE
WHO: The Ladera Resort
WHAT: An adult-only, luxury hotel
WHERE: Soufrière, St. Lucia
WEBSITE: www.ladera.com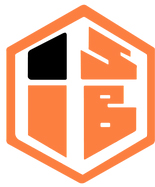 Insurance Services Brokers Ltd. – Established in 1975, Insurance Services Brokers Ltd. handles all classes of insurance including automobile, aviation, property, marine, and liability. In addition, the company is associated with several Lloyd's Reinsurance Brokers both in the London and Miami markets. – www.insuranceservicesbrokersltd.com