Business View Caribbean interviews Kay Menzies, Managing Director of Karl H. Menzies Company Limited , as part of Best practices in Belize Business.
Beverages and coatings
Karl H. Menzies Company Limited was founded in 1969, in Belize by Karl and Dorothy Menzies. "My dad had been working for British Honduras Distributors and he had almost singlehandedly put Heineken (beer) into the market," says Kay Menzies, Karl H. Menzies Company Limited's current Managing Director. "On hearing he was leaving his job for another position, Heineken said to him, 'If you want to start up your own business, we will be your brand.' It was an opportunity he couldn't say 'No' to. So, he started the business with a six thousand dollar credit line and an old truck. He started as the Heineken distributor and picked up other agencies along the way. Belize, being a very small market at that time, it was a matter of what you could sell. So, there wasn't really a theme to the business; it wasn't a strictly hardware business or a beverage distribution business or a grocery business – it was a little bit of whatever could sell."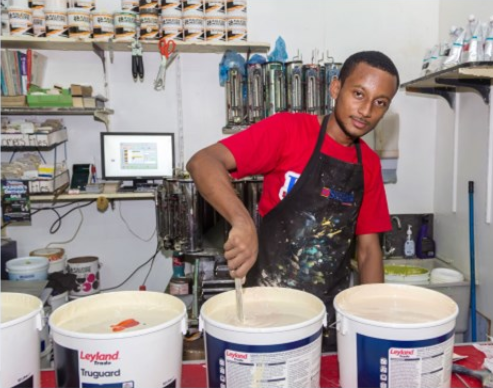 "My father handed over the business to me in 1999, and over the years, we have evolved," Menzies continues. "That evolution has resulted in two divisions: the first division -The Beverage Division- is wines and spirits (we no longer represent Heineken). We represent several wines (over 300 SKUs) from all over the world, quite a few spirits brands; and then, we have a second division -Surface Solutions- where we distribute paints and coatings for home, auto, and industrial purposes."
To be more precise, the Karl H. Menzies Company Limited's Beverage Division carries white and red wines, ports, champagne, spirits (vodka, gin, whiskey, and rum), liqueurs, and mixers, as well as bar tools and accessories. The Surface Solutions Division sells paints, paint accessories, adhesives, abrasives, and auto and marine care products. "So, it's two completely different divisions evolved from skills developed over the last forty-odd years," explains Menzies. All products are sold wholesale, as well as to end-user consumers throughout the entire country. "We deal business to business, as well as business to consumer," she adds.
Menzies says that Karl H. Menzies Company Limited attempts to differentiate itself from its competitors by way of its quality products and its devotion to great customer service. "We have long relationships that go way back and we try to preserve those relationships, as well as to grow new ones. And that takes a fair amount of attention to detail," she states. "Our business relationships tend to be very personal. There's an interest in always working for all of us to grow together. And we focus on quality rather than price. If a product doesn't meet with our standards, we simply will not carry it; it doesn't matter if it's the cheapest thing on the market. And our suppliers are companies that tend to have the same quality focus that we do and an interest in being a top brand – not because of price, but because the consumer will enjoy the relationship with the brand."
Menzies elaborates on the importance of dealing fairly and openly in all aspects of the business: "One of the things we like to stress is relationships: relationships within the team, relationships with customers, relationships with suppliers. If you're going to be uninterested in who you're dealing with, you're not going to get very far for very long. What we try to do is focus on the long term. It's worked for us, so far, and we would advise any business starting out: that's the way to go."
Menzies is also cognizant about the need to be a good corporate citizen in a relatively small marketplace. "Dealing in a small country, we try to find ways not to compete with local producers, but rather to complement what they're doing," she says. "So, the products that we provide in both divisions tend to be products that are not readily available, locally. Certainly, nobody is producing wine or whiskey here. And paint isn't produced in Belize. But these are quality products that the local craftsman, the tourism provider, the folks who are trying to make a better life for everybody around them, can use to assist them in what they do. We look at ourselves as part of the productive team, in that respect, and we end up working quite a bit with local service providers."
As for the future, Menzies says that expansion plans are on the front burner for Karl H. Menzies Company Limited. "For most of our existence, we operated from one location and we do our wholesale distribution from there. Now, our Beverage Division through its Wine Cellars is branching out into the rest of the country. We've opened a Wine Cellar in San Pedro, Ambergris Caye, which is the largest resort island in the country, and we are hoping to open at least two other branch locations in other parts of the country over the next year or two. For Surface Solutions, because of the technical aspects of what we do, we distribute only out of our Belize City headquarters, at the moment."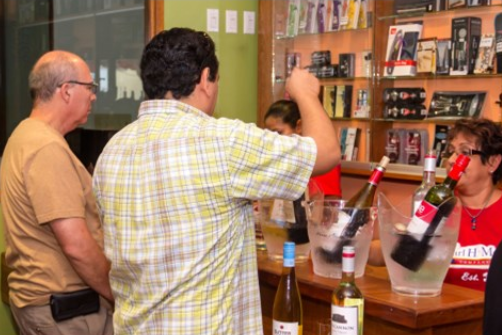 "Longer term, we're going outside the borders," she continues. "We do not believe that Belize is the stopping point for our business growth; we believe it's a launch point. Belize, itself, is so strategically located between Central America and the Caribbean that it's an opportunity for us. And so, in order to grow our market, we realize we have to go outside the home market and to the regional markets surrounding us."
At various times in its early years, Karl H Menzies' activities included forays into groceries, foodstuff, and other items before forming an emphasis on hardware that lasted almost twenty years, eventually evolving into its current strength in paints and other coatings. Today, Karl H. Menzies Company Limited's relatively new Beverage Division (it was launched in 2009) is Kay Menzies' primary focus for regional export. But if she has her way, both divisions will soon become major players, not only in her native Belize, but in Central America and the Caribbean region, as well. In every way, it looks like Karl H. Menzies is here to stay!
AT A GLANCE
WHO: Karl H. Menzies Company Limited
WHAT: A distributor of wines and spirits, and paints and coatings
WHERE: Belize City, Belize
WEBSITE: www.karlmenzies.com