Business View Caribbean interviews Gilroy Graham, Executive Chairman of GraceKennedy Belize Limited , as part of Best practices in Belize Business.
GraceKennedy Belize Limited, established in January 1982, is one of Belize's major food and beverage distributors, involved in the importation and distribution of a wide range of food and non-food grocery items throughout the country. Gilroy Graham, the company's current Executive Chairman, recounts its beginnings: "The establishment of the business was at the invitation from the then Prime Minister of Belize, the Right Honorable Mr. George Price, who invited the then CEO and Chairman of GraceKennedy Limited of Jamaica, Mr. Carlton Alexander, to come to Belize and set up a business," he explains.
"GraceKennedy, at the time, was exporting to the Caribbean, including Belize, and saw an opportunity to come to Belize and set up a business for the distribution of Grace products," Graham continues. "In addition, GraceKennedy was also involved in the sourcing of certain products, such as red kidney beans and fish, from Belize, for distribution in Jamaica. So, the establishment of a business here made sense. The Chief Financial Officer for GraceKennedy at that time was Mr. Rafael Diaz, who originally hails from Belize and was instrumental in establishing GraceKennedy Belize. He subsequently became the CEO and Chairman of
GraceKennedy Limited.
"During its early years, it was a joint venture between Grace Kennedy, who owned 66.7 percent of the business, and Roberto Espat who owned the other third. Roberto Espat was involved in a paper conversion business, which, at the time, produced toilet tissue, paper napkins, and brown paper bags. When GraceKennedy Belize got started, they distributed Grace products and the paper products under one management. Over time, as the business grew, GraceKennedy eventually bought out Roberto Espat, so GraceKennedy Belize is now a 100 percent-owned subsidiary.
"Over the years, the business expanded the range of products that are distributed to include third-party brands. We currently represent brands such as Colgate-Palmolive, Devon Biscuits, Carib Beer and Mackeson Stout out of Trinidad, Suretox Insecticide and Go Repellant from Barbados, and Mahler Products from Guatemala, to name a few."
Customer Service and Sales Manager, Luis Ugarte, says that GraceKennedy Belize serves "many different customers in many different channels from wholesalers, to general supermarkets, smaller supermarkets, convenience stores, schools, and offices." The company has 52 full-time employees, including field merchandisers and sales representatives who cover the entire country, including its islands and cayes, from its distribution center in Belize City.
Marketing Manager Marnix Perez, believes that one way in which the company differentiates itself from the competition is in its aggressive marketing programs. "We have a force of about six to eight people merchandising our products in stores, every day," he states, "and we do a lot of sampling and a lot of promotional activities." But he also admits that the Grace Brand name often sells itself. "It still has a lot to do with the consistency of our products, over time. People have grown to know our brand because of the key products that we have."
"We also have an extremely good relationship with our customers." Graham adds. "We engage our customers and consumers on a continuous basis to try and identify unmet needs. And where we see opportunities for us to improve on our services, improve on the products that we are offering, or offer new products, we will take advantage of those opportunities.  And we are very big on quality – 50 percent of what we distribute is actually manufactured in our own factories, and all of our factories operate under international food safety standards."
As GraceKennedy Belize celebrates its 35th anniversary, Graham lays out some of the company's ongoing practices as well as some of its future goals: "One of the things we are looking at is how we can improve efficiency and productivity using information technology for market intelligence – how we can gather and process information within a relatively short period of time. And we're looking at opportunities to improve our field-force effectiveness. In the next five years, certainly, growth is on the top of our agenda. We want to continue to grow and remain relevant to our consumers. We want to double the size of our business in terms of revenue and profit. We want to do that through expansion of the range of products that we are offering. We want to stay abreast of the current trends; we know that consumers are becoming more and more health-conscious, so one of the things we're looking at is to try and ensure that our products meet those needs.
"We also want to continue to partner with other strategic partners in terms of what products we distribute, and so we are constantly looking for new partners who have winning products that we can win with. GraceKennedy Belize has an excellent relationship with the farming community and the fishing community in Belize and we're looking at expanding our relationships with local manufacturers who currently manufacture other products that we distribute, such as bleach, juice drinks, paper products, pepper sauces, and vinegar – looking at how we can work with some of these manufacturers to export their products to the Caribbean and to neighboring Central America."
"In addition, we believe that our success comes because of our people. It's not the technology, it's not the equipment – we have to have the right people and so we invest in developing our people. We're continually assessing performance and putting in programs to improve their skills to make sure they can deliver on our objectives. And as we continue to grow, we have to make sure that we have the right people with the right skill sets to take the business where we want it to go. So, we continue to train and we continue to recruit people to meet the growing needs."
Finally, Graham talks about the company's succession plans: "We know that, at some point in time, we will have to move on, so we try and make sure that we identify successors, particularly for key positions. We work with those successors so, when the time comes, they can step into those positions and take over so that the business can continue to grow. This is our 35th anniversary and we plan to be around for another 35 years and more."
AT A GLANCE
WHO: GraceKennedy Belize Limited
WHAT: One of Belize's major food, grocery, and beverage distributors
WHERE: Belize City, Belize
WEBSITE: www.gracekennedybelize.com

Terfloth & CIE (USA) Inc. – The history of B. Terfloth in the trading business dates back to 1774 in Greven, Westfalia, Germany. In the 1970s, the Terfloth family interests shifted their attention to worldwide trading in agricultural, marine, and food products in combination with the GraceKennedy organization by forming the Terfloth + Kennedy group of companies. This alliance focused on the development of the GraceKennedy business and on the "Grace" brand of foods in, to, and from Jamaica. In the mid 1990s, the Terfloth group sold the "Grace" brand. Today, the company is one of the world leaders in Food Supply Management and Export Logistics, with suppliers and customers in more than 70 countries. – www.terfloth.com
Morstowe Sales Int'l Ltd. – Morstowe Sales Int. Ltd. is a trading company located in Montreal, Canada, with over 40 years of expertise in the food industry. Since 1976 the company has developed a network of reliable suppliers and customers from all corners of the world. Its main products are pork, beef, poultry, processed meats, and food supplements. www.morstowe.com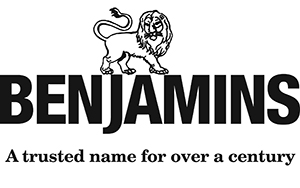 P.A. Benjamins – P.A. Benjamins is the oldest drug manufacturing company in Jamaica having celebrated its 125th anniversary in 2004. The company manufactures high quality pharmaceuticals, cough and cold remedies, flavorings, colorings, bath and body care products, and laundry and household cleaning products. Its brands are currently marketed in over twenty countries, including North America, Canada, the United Kingdom, and the Caribbean. – www.pabenjamin.com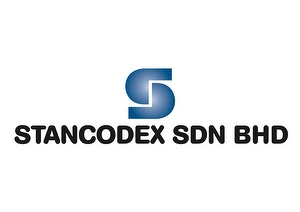 Stancodex SDN BHD – Stancodex Sdn. Bhd. was founded in 1998. The company pioneered the production and mass marketing of coconut cream powder in Malaysia. Stancodex has developed a distinctive reputation in achieving recognition from food manufacturer as a consistent and reliable supplier of quality products to Western Europe, Eastern Europe, the Middle East, Asia, Australasia, Africa, and Central and South America. www.stancodex.com