Elegant Hotels Group Barbados
Life's playful pleasures
Business View Caribbean interviews Xavier Pineda, Director of Sales & Marketing: All-inclusive and Elegant Hotels, for our focus on Best Practices in Tourism
Elegant Hotels is a collection of seven distinct Caribbean beach resorts, each with its own twist on life's playful pleasures. Elegant Hotels Group (EHG), now part of Marriott International's portfolio, opens the door to a collection of the Caribbean's most stunning beachfront resorts, all sharing a passion for gracious hospitality, superlative services and amenities. With three outstanding Breakfast Plan resorts – Colony Club, Treasure Beach and the intimate House – and four of the best all-inclusive properties in the Caribbean – Tamarind, Turtle Beach, Crystal Cove and Waves Hotel & Spa – Elegant Hotels is the toast of  beautiful Barbados. Paradise awaits!
Much has been happening at the Elegant resort properties in the last year, so Business View Caribbean asked Xavier Pineda, Director of Sales and Marketing for All-inclusive and Elegant Hotels, to share his insights into the Marriott International acquisition of the Group and the super exciting plans for the future of the Elegant portfolio. In the following Q & A, Pineda was more than happy to report the good news!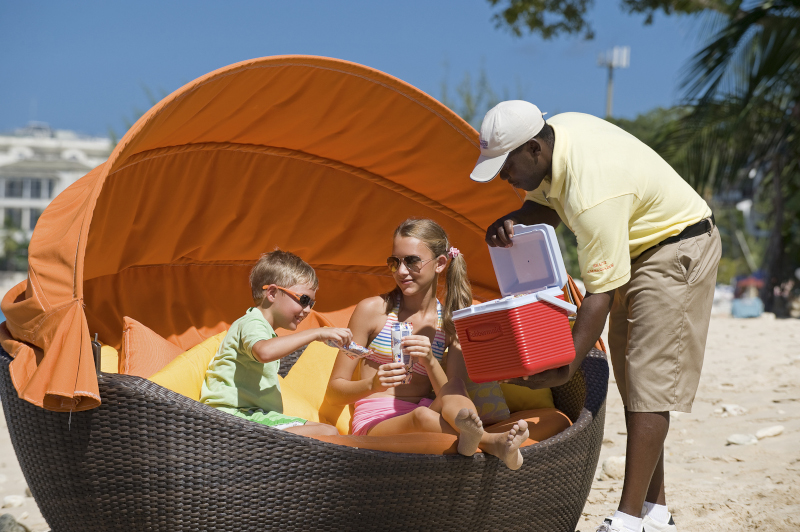 BVC: Can you give us an overview of the Marriott/Elegant transition?
Pineda: "Elegant Hotels was formed in 1998, bringing together seven of the most prestigious hotels in Barbados. Marriott International officially took over the Elegant portfolio in late 2019. Following the acquisition, Marriott plans to carry out renovations to the hotel portfolio and, upon completion, operate them as all-inclusive resorts under one or more of the 30 Marriott International brands.
"We are working to convert Treasure Beach and The House to all-inclusive this year. We are implementing Marriott standards and we have property improvement plans with our seven properties to adopt Marriott International brands in 2023.
"The Marriott Bonvoy program will arrive to Barbados in mid-2021, allowing our guests and existing members to earn and redeem points at our Elegant properties and enjoy more than 500 available rooms throughout our seven properties. It also gives access to the world's leading hotel portfolio at the best room rates and member benefits, in addition to Marriott's collection of Moments experiences that bring exploration and discovery of the world to the forefront."
BVC: How would you describe the seven fabulous Elegant properties?
Pineda: "Our resorts are all located within 40 minutes of Grantley Adams International Airport (BGI), Turtle Beach being just 15 minutes away. We employ over 750 welcoming associates in Barbados who take exceptional care of our guests at the following properties:
COLONY CLUB features 96 garden and ocean view guest rooms with a tranquil tropical setting with meandering lagoon-style pools.
Adults Only
THE HOUSE, an adults-only oasis, features 34 rooms in an intimate oceanfront setting.
TREASURE BEACH features 35 uniquely designed bedroom suites. Culinary and art are the focus of our boutique adults-only all-suite resort. Home-away-from-home comfort along the bright blue sea on the Platinum West Coast.
All-inclusive
TAMARIND features 101 contemporary rooms and offers families the Flying Fish Kids Club with a twist of more outdoor adventures or Club Tamarind for teens. Complimentary water sports and Aqua School are included on a perfect stretch of peaceful oceanfront.
TURTLE BEACH features 161 contemporary suites, and a stunning expanse of beachfront, family-friendly suites, non-motorised water sports and a children's splash pool and the Flying Fish Kids Club.
CRYSTAL COVE features 88 rooms, plus the Flying Fish Kids Club, complimentary motorised water sports and Aqua School, three pools and Cave Bar.
WAVES HOTEL & SPA recently underwent a multi-million-dollar refurbishment. Spa treatments at the dedicated on-site spa are included with your stay. The hotel features 70 eco-chic guest rooms and suites."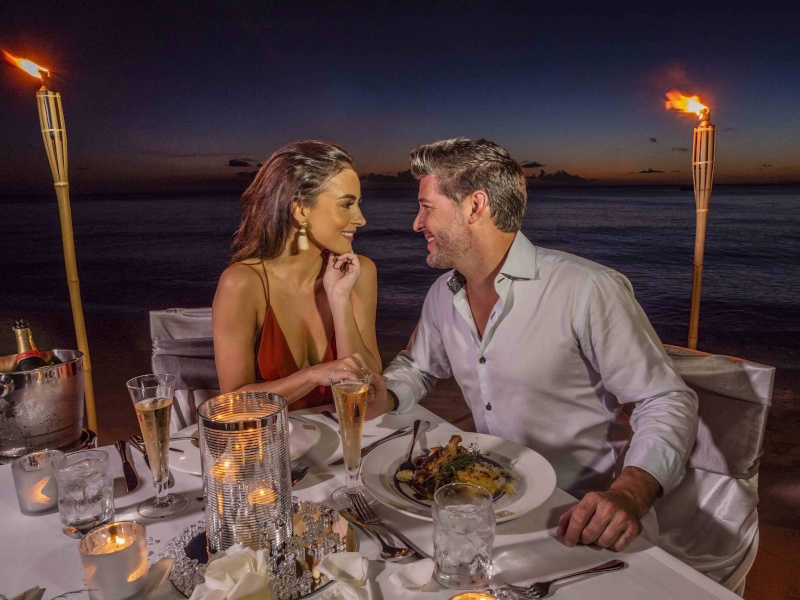 BVC: Are COVID-19 protocols in place for guests' and employees' peace of mind?
Pineda: "We know that travelers are eager to get back to our resorts and are dreaming of a beach destination, so we expect that leisure travel bookings will begin to grow within the next months, seeing high interest in the Caribbean.
"On the operational side, we are implementing Marriott International's Commitment to Clean procedures at our hotels; engaging our associates and guests to follow all protocols. Health and safety have always been at the heart of Marriott's approach to hospitality, and our company's 93-year commitment to cleanliness has never been more important than it is now. We have made numerous operational adjustments and we're maximizing existing technology to rise to the challenges of today's pandemic environment. For example:
Front Desk shields / barriers including floor decals to aid in social distancing.
Frequency of cleaning and disinfecting, with a special focus on high touch areas like elevator buttons and escalator handrails.
Hand sanitizing stations at the entrance, near the front desk and elevator banks.
Signage to remind guests to maintain social distancing and removal or re-arranging furniture to allow for social distancing.
All associates must wear a face covering as part of the uniform.
Deep cleaning each guestroom between stays.
Hospital-grade disinfectants on door handles, tables and nightstands, furniture knobs and handles, light switches and thermostats, drapery pull handles, telephone and keypad, remote control, alarm clock, television, safety latch and peephole, trash receptacle, faucet handles, toilet and shower handles.
Disinfecting wipes in each room for guests' use.
Removal of nonessential items such as magazines, ice buckets, coffee makers."
BVC: What makes Elegant Hotels a preferred choice for travellers?
Pineda: "In Barbados, we have the most diverse portfolio of Hotels; our customers can experience a restaurant at a different property each night with the Taste of Elegance Dine Around Program. Our prime beachfront locations equal great fun in and on the water. We're offering several promotions with excellent options, including the 'Extended Stay, Save More' promotion, which allows guests to save up to 30% at our resorts, or 'Events Your Way' elevates groups' and incentive getaways with unbeatable benefits and exclusive experiences for social or corporate events.
"Marriott International keeps expanding its all-inclusive portfolio in popular leisure destinations worldwide with conversions of existing resorts. We created an All-Inclusive platform with a broader distribution allowing our customers to find our properties in different channels, including our new site All-Inclusive.marriott.com. This new platform will provide Marriott Bonvoy members the option to earn and redeem points for this convenient, pay-one-price concept and is designed for Families, Adults Only, Couples/Romance, Solo Travelers, Meetings and Social events – leveraging full-service and luxury brands."
BVC: How does environmental sustainability factor into your resort operations?
Pineda: "Being an environmentally responsible operator isn't something new for Marriott International and we continue to work with our partners on embedding sustainability into our hotel operations and balancing the new realities with our sustainability goals. Elegant properties are Green Globe certified and we are looking to carry through to our new additions. From beach clean ups, on-site organic gardens, recycle programs, turtle nesting, and solar panels to volunteerism, Elegant Hotels Group has shown that we operate with sustainable sensitivity at the fore."
BVC: What role does marketing play in your success?
Pineda: "As part of the Marriott International portfolio, we are able to leverage and work closely with a greater network in the international markets:  North America, Caribbean and Latin America, Europe, Middle East and Asia Pacific. The power of the brand allows our on-property sales teams a direct line to our Global Sales Teams, which permits us to create synergies to maximize our marketing efforts and result-driven approaches for the Elegant Hotels and the destination.
"We appreciate all the support we receive from great partners:  Local government, Barbados Tourism Marketing Inc, Airlines, Tour operators, DMC's and local and international Media.  All together, we are building the great destination of Barbados."
BVC: What other important aspects about Elegant Hotels would you like to share?
Pineda: "At Elegant Hotels we want to maintain our European customers and at the same time penetrate more in the U.S. and Canada. We want to be leaders in the all-inclusive space and keep evolving the guest experience as a disrupter in the all-inclusive segment; leveraging Marriott's strong portfolio of brands that will give the consumer what they are looking for in service culture, trusted brand experience, and a tailored option for every type of traveller – from adult only to family.
"Most importantly, our associates provide impeccable service, dedication and passion, as well as their unique Bajan culture. And now Marriott's culture of putting people first makes Elegant Hotels a truly unique experience. We believe that if we take care of our people, they take care of our customers, and business will take care of itself. In a business like ours, and I believe any other industry, we simply cannot succeed unless associates are truly engaged and happy in their work. It is our commitment to create an environment where the unique contributions of our associates are valued."