Empresas Caparra
Redefining the retail experience
Business View Caribbean interviews Adolfo "Tito" González, President & CEO of Empresas Caparra, for our focus on Best Practices in Caribbean Business
San Patricio Plaza is one of the largest and most impressive shopping centers on the island of Puerto Rico. Located in Guaynabo on the northern coast, it comprises over 600,000 square feet of retail space across three floors, and more than 120 stores catering to all demographics of shoppers. In addition to its striking physical presence, San Patricio Plaza also has a rich history: Empresas Caparra, the company who owns the mall, has longstanding community ties and a legacy that has been carried forward by the current President & CEO, Adolfo González. Known as "Tito" to his friends and colleagues, González takes us back nearly a century to give historical context to its San Patricio Plaza's origins.
In the 1930s, the González family purchased nearly 600 acres of property outside of metropolitan San Juan, with the primary intention of raising cattle and having dairy farms. By the early 1960s, an American company, Interstate General Properties, signed a long-term lease with the González family to develop what was then the largest shopping center in Puerto Rico, and the first on the island to house iconic businesses such as Walgreens, Kmart (then S.S. Kresge), and a Pueblo Supermarket. However, the 1970s ushered in a new era of rising interest rates and soaring oil prices, prompting Interstate General Properties to sell the lease back to the González family.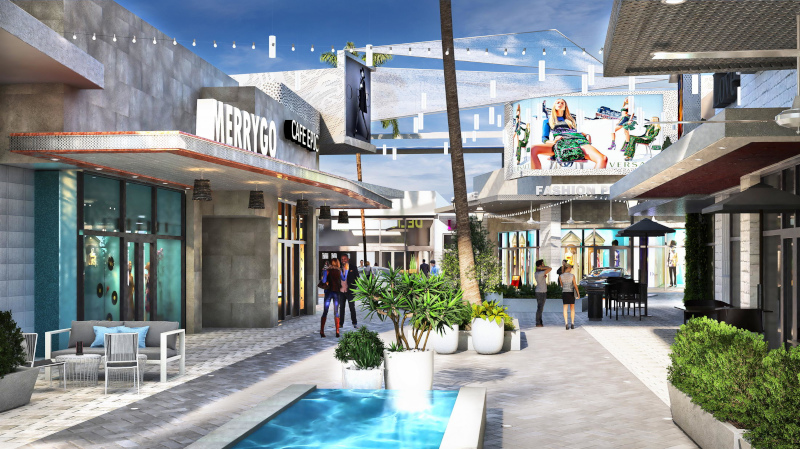 Over the coming years, many developments were brought to the area by the González family. The shopping center became enclosed and it went through extensive expansions over the next three decades, re-establishing San Patricio Plaza as one of the primary retail centers in Puerto Rico. According to González, "Right now, we have about one million square feet of retail and office space. But it's more than that. It works as a complete mixed-use destination because it's centrally located, surrounded by residential, and pedestrian accessible. Our focus is on developing more uses and stimulating growth within the 35 acres we have established as the San Patricio Village."
Diversification has always played an integral role in the success of the San Patricio Village. In the early 1990s, the Galería San Patricio – a 60,000-square-foot boutique shopping center – was added, creating ample space for stores like Sterling House, Kitchen Craft, and Marisol Freyre with an already-established clientele. In the 2000s, more than 220,000 square feet of office space were developed into what's known today as the T-Mobile Center, connected to the Galería through the T-Mobile Center lobby for a more cohesive and fluid experience.
Empresas Caparra owns and manages the San Patricio Village properties through Caparra Center Associates, LLC. Caparra Center Associates is also the property that holds most of the retail properties,  while Caparra Hills, LLC owns T-Mobile Center and other office and retail properties throughout the Village. "We operate, manage and lease these different branches directly, providing management to these companies and components that are in place, so that we're not outsourcing our services," González explains.
As the retail industry continues to fluctuate according to wants, needs, and taste, the importance of adaptability is key. González states, "With a lot of larger retailers and department stores reducing their footprint, or in some cases disappearing altogether, we've had to be able to meet changing demands. We had Kmart – originally the S.S. Kresge store – that opened in 1964 when the mall was inaugurated, but closed in 2019. For us, it was a different situation when compared to Kmart boxes shutting down in other malls. This was a store that occupied 120,000 square feet, right in the middle of our main retail property. We used the closure as an opportunity to do something unique, by converting it into an open-air section of the mall. Now, it's becoming kind of a hybrid property. It's going to be called The Square @ San Patricio Plaza, and it's a big push towards creating an area in the mall that literally opens up to the outside, providing a walkable area in the San Patricio Village with great ambiance and a street-side retail experience. This also gives us the ability to provide better circulation for the other existing mall corridors. The redevelopment will make the mall easier to navigate, and it will also allow us to offer outdoor seating, outdoor markets, and even host outdoor events."
Factoring in new regulations brought forth by the pandemic, González admits these redevelopments couldn't have come at a more opportune time. "We're confident things are going to turn around," he says. "There's a lot of economic activity on the island already going on. And I believe these challenges not only make our economy stronger, they'll also make the business of retail and entertainment more consistent than it has been in years. There are a lot of factors involved in achieving success, but we believe we have the right elements to bring our shopping and entertainment offerings and experience to a new level."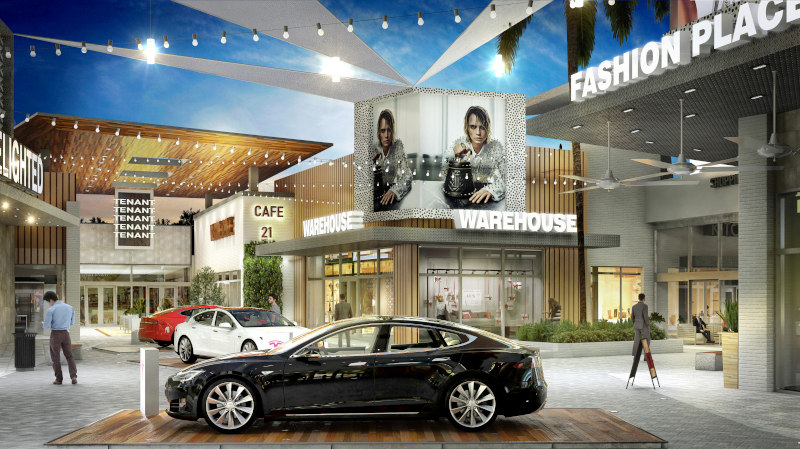 While the magnitude of San Patricio Plaza as a shopping destination is important, its role as an economic hub is equally impressive. "We have around 1,000 employees working in the retail area alone," González notes. "We have a great team of people that we work with, and a lot of great suppliers too. Capitol Security Police in San Juan have been important partners, so has Interstate Cleaning Corporation based out of St. Louis, Missouri. Interlink is another partner that's really pulling for us – they're a general contractor that's doing some of the new development in the former Kmart space."
Carrerá Arquitectos have been Empresas Caparra architects for over 30 years. They share, "In that span, we have collaborated in many projects, in particular: The first major Mall renovation in the early 1990s; the recent second major Mall renovation in 2018; and the T-Mobile Center Tower multi-use complex – our largest collaboration. We are very enthusiastic with our collaborations with Empresas Caparra's President, engineer Adolfo González. In the recent 2018 mall renovation, we worked hand in hand designing a new image for the mall and are currently collaborating with Tito in The Square @ San Patricio Plaza."
Empresas Caparra has integrated several important green initiatives into the infrastructure of the San Patricio Plaza, with a large array of solar panels producing nearly a megawatt of clean energy. They've also added the execution of a master landscaping plan and performed site work to reduce paved areas.
"We're very pro-environment," González affirms. "We've done a lot to reduce our energy consumption with these developments. We've transitioned to LED lighting to further reduce our energy use by nearly 40 percent in our office space, throughout the shopping center, and even our parking lots. We have two multi-story parking structures, one that supplies parking for San Patricio Plaza, and the other for T-Mobile Center. In total, that's about 3,700 spaces. And we have more charging stations for electric vehicles than any other commercial property on the Island. Last year, we got our first two Tesla Superchargers in T-Mobile Center, the first level 3 fast chargers on the island. We're excited by the prospect of adding more now that Tesla has opened up a facility in Puerto Rico."
As consumer demand for more sustainable alternatives continues to climb, and shoppers' expectations set the retail service bar even higher, Empresas Caparra remains committed to branching out in new directions of synergy and innovation, using adversity as an opportunity to grow.
"              Our vision and main goal are to continue to strengthen the San Patricio Village as a destination," González says. "We developed our strategic plan a few years ago, and realized that we had all of these very strong properties. But we lacked cohesion. There was no real relationship between these properties. So, that's one of the reasons why we're so focused on connecting them, making the San Patricio Village a more recognizable place. It's about creating an atmosphere and an ambiance, and we're heading in the right direction."
"These improvements we're making to the public areas and the public streets are really important, and are possible due to the cooperation of the Municipality of Guaynabo and its Mayor Angel Pérez" González continues. "We're redefining the old impressions that people associate with a plaza. Simply having an outdoor experience has become clichéd. We're creating a better experience. A place for people to enjoy themselves, go to restaurants, movie theaters. An experience that leads to people spending more time at our businesses. This has become so much more important post-pandemic with the increase in online sales, and we've recognized it. We're also working on improving our digital platforms so that people can shop our brick-and-mortar stores online. A lot of the larger retailers already have technical assistance and logistics infrastructure in place. What we're trying to do is help our tenants, these smaller businesses, by offering them those same opportunities."