Caribbean Cable Company Ltd.
A Good Connection to Make
Business View Caribbean profiles Caribbean Cable Company., a manufacturer of cable and wire products, located in Kingston Jamaica.
Caribbean Cable Company Limited (CCC) commenced operations in 1966, as BICC (Caribbean Ltd.), an English firm that supplied products from the United Kingdom. In 1990, as a result of a management buy-out, the company became fully Jamaican-owned. Caribbean Cable Company Limited manufactures single core and general cables, which provide light and power for sound systems, domestic and commercial buildings, as well as power cables for heavy-duty equipment in industries, generators, and power stations. The company also manufactures battery cables for automobile use.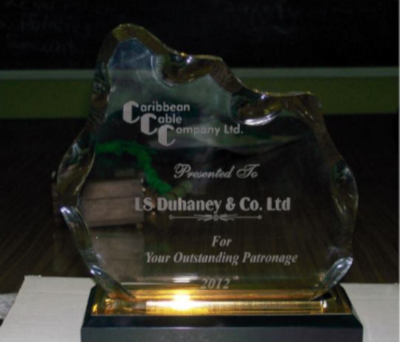 As a manufacturer within CARICOM, CCC serves the region it knows and understands intimately, and has a commitment to producing cables of the highest quality which will stand up to the special rigors of the Caribbean climate. Its cables for industrial and domestic use cover a comprehensive range of building wires, low voltage power cables (PVC and XLPE), and insulated and flexible cords.
Caribbean Cable Company Limited's 70 employees work out of a 68,000 square foot factory in Old Harbour, St. Catherine, Jamaica that is equipped for wire drawing, bunching, extrusion, and reeling. Its products are all approved by the Bureau of Standards Jamaica (BSJ) and fully comply with the appropriate British Standards (BS) and Underwriter Laboratories (UL) standard specifications. The company sells to the island's major electrical firms, as well as a few general contractors, through its marketing arm, Builders Outlet.
Having the BSJ mark on its cables ensures that all raw materials used meet local and international standards. Independent BSJ engineers periodically inspect the plant and monitor production and associated quality control procedures so as to ensure that established standards are consistently maintained. Beside the BSJ inspection and testing, Caribbean Cable Company Limited carries out its own checks and counter-checks to guarantee the integrity of its products.
Recently, the company has expanded its offerings to include the sale of agricultural equipment imported from Cuba, including harrows, plows, grass cutters, green houses – "all the necessary implements for the agricultural sector," says Sales and Marketing Director, Michael Thomas. "As a dynamic company, we're always expanding. We're forging a relationship with the government of Jamaica to improve the agricultural sector by taking these products to market," he adds. While continuing to concentrate on the manufacture of wires and cables, Thomas says that the company, under the management of its new Director, Jose Estevez Torres, is also branching out to provide re-engineering services to local factories.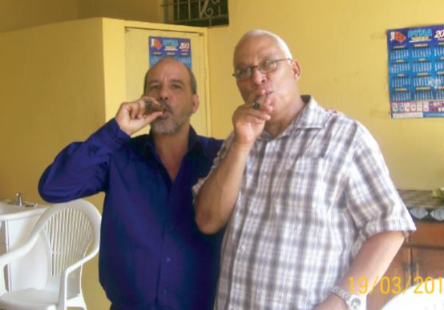 Some years back, Caribbean Cable Company Limited exported some of its products, but today, it sells almost exclusively to the local market. "What happened over time is that because of the demand for our product, here in Jamaica, we find that we're not able to completely fill the local demand, and hence, don't have enough for the export market," Thomas explains. He adds that the company also must compete with firms in Trinidad, as well as wire that comes into the country from China.
Thus, one of the company's major goals is to increase its market share. "Sometimes you have some bad years, and right now, we're not exactly where we'd love to be," says Thomas, ruefully. "But under our new Managing Director, we're looking for some fruitful years to come."
With its 50-year commitment to the highest standards of products and customer service, Caribbean Cable Company Limited is still "a good connection to make."
Check out this handpicked feature on FosRich Company Limited in Jamaica.
AT A GLANCE
WHO: Caribbean Cable Company Ltd.
WHAT: A manufacturer of cable and wire products
WHERE: Kingston, Jamaica
WEBSITE: www.caribbeancablejamaica.com