Antigua and Barbuda Ministry of Tourism and Investment
showcasing the beauty of the islands while steering the tourism and economic ship
Representing the needs of the tourist industry, The Antigua and Barbuda Ministry of Tourism and Investment focus on initiatives to cater to growing tourist numbers
Antigua is a stunning Caribbean island rich in history, culture, and natural beauty. It has a thriving tourism industry that attracts millions of visitors each year.
Antigua is a highly sought-after tourist destination for several reasons. The island boasts some of the most beautiful beaches in the world, with over 365 pristine white-sand beaches for visitors to choose from.
Besides its stunning beaches, Antigua has a rich cultural heritage and a fascinating history. Visitors can explore colonial-era buildings, forts, and monuments that take them back in time and immerse them in the island's rich history and culture.
The lush landscapes of Antigua, with rolling hills, vibrant rainforests, and serene waterways, offer breathtaking views and opportunities for outdoor adventure. In contrast, its lively nightlife, with a range of bars, clubs, and restaurants, offers everything from live music and dancing to fine dining and cocktails.
The island's warm weather, with average temperatures in the mid-80s, makes it a perfect destination for those seeking a warm escape from colder climates, made easier by the fact that it is well-connected to other Caribbean islands and major cities around the world.
The Antigua and Barbuda Ministry of Tourism and Investment  is responsible for leveraging all these incredible traits by promoting and supporting Antigua's tourism industry to position the island as one of the top travel destinations in the world.
Business View Magazine spoke to Minister Charles Fernanadez of the Antigua and Barbuda Ministry of Tourism and Investment to discuss their work to maintain and enhance Antigua's reputation as a top tourist destination, including marketing efforts and initiatives that support sustainable tourism.
Business View Magazine: How does the economic picture look right now in Antigua and Barbuda especially coming out of COVID?
Minister Fernanadez:  Tourism is the economic driver of Antigua and Barbuda and accounts for upwards of 65% of the GDP. In 2022, we saw a tremendous improvement, above our initial projection of achieving 75% of where we were in 2019, which was a record year for us.
We are currently upwards of about 85% year-on-year growth right now, having beaten previous record seasons in 2019, 2020, and 2021. We are very bullish in three sectors specifically – yacht arrivals, air arrivals, and cruise arrivals.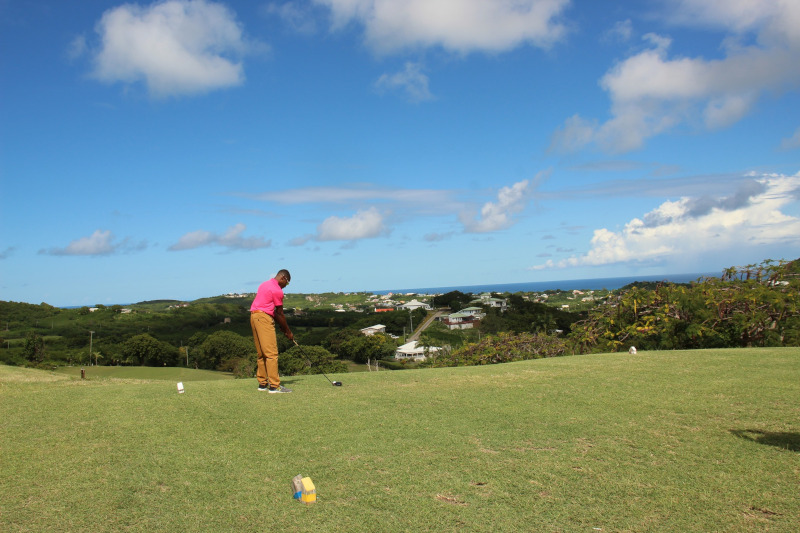 Business View Magazine: This feature is part of a series called the Strength, Growth, and Resilience of Antigua and Barbuda. Could you highlight some of the tourism development plans you have slated for the next year or so?
Minister Fernanadez: In Barbuda, we are just completing the airport, which will be able to accommodate jets. We also have the PLH investment that will invest $3 billion over the next several years. The development plans to have some rooms operational by the fourth quarter of 2023, although this is just the beginning.
We also have a development called the Paco De Niro in Barbuda. Nobu, a very high-end brand with locations in London, Marrakesh, and the US, and already has a restaurant here, is planning a three-phase project.
The first phase, worth $80 million, will build a small hotel with 50 rooms, the second phase, worth $30 million, will construct ten luxury residences, and the third phase will invest $100 million in developing another fifty residences.
In Antigua, the Sunwing Group is refurbishing the old Halcyon Hotel. We also expect a Royalton Chic Hotel, a very high-end development worth $60 million in phase one, and another $20 million in investments in phase two to construct 227 rooms.
Other property investments in the works include a Marriott property slated to kick off by the fourth quarter, Nikki Beach, which will be a part of the Jolly Beach property, and several other hotel brands, all with plans to develop high-end properties in Antigua.
On the cruise side, we have partnered with Global Ports Holding (GPH), the world's largest cruise port operator with an established presence in the Caribbean, Mediterranean, and Asia-Pacific regions, to handle the cruise side of the tourism business in Antigua and Barbuda.
We have just completed a fifth pier and hope to have the ships coming in by the end of the year. GPH is part of the port management agreement and is investing $35 million to build additional stores, stores, kiosks, restaurants, and a casino. Heritage Quay, a duty-free area, is also getting a $3 million facelift.
Based on all these investments, we are elated about the future of Antigua and Barbuda's tourism industry.
Business View Magazine: Besides coordinating these projects, could you describe precisely what role the ministry plays in keeping tourism flourishing on the island?
Minister Fernanadez: The Ministry of Tourism is a facilitator and partner in the country's tourism-related initiatives. For example, we have recently added taxi operators as our core partners because we recognize that they are essential stakeholders in the tourism industry.
We also have a very close relationship with the hotel association and have developed a disaster preparedness manual in partnership with them and other stakeholders. After the hurricane in 2017, we set up a disaster committee, which came up with the manual and associated training.
On the Disaster Preparedness Committee, we have someone from the Army, the Red Cross, the Ministry of Health, and other vital entities. If there's an emergency, we have trained personnel to handle it as best as possible.
The other aspect we handle as the tourism authority is marketing, where we allocate a certain amount of the funds that come in through levies to market the country.
However, we have gone beyond just marketing, like we traditionally did. We take a percentage of marketing funds and invest locally to improve areas like signage, cleaning up historic sites, and training various personnel, including at the hotel training institute.
In the past, we only focused on driving visitor numbers but soon realized that we could have a million people come and have many complaints. Or we can put some money towards solving visitor complaints and have half a million visitors and fewer complaints.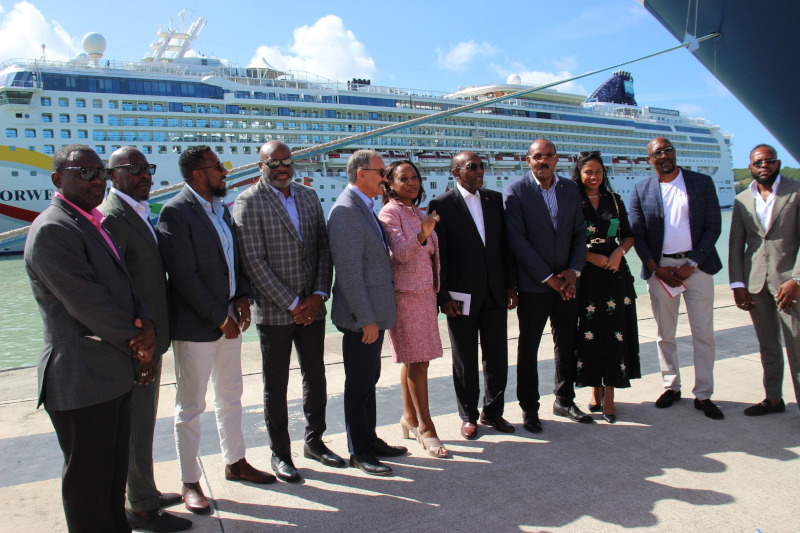 Business View Magazine: Could you speak briefly about any infrastructure projects and environmental initiatives in Antigua and Barbuda?
Minister Fernanadez: The environment is critical and is part of our nation's ten-year vision with a focus on sustainability. Personally, if my great grandchildren find Antigua better than it is now, I would say I was successful. So, our core environmental mission is to keep our environment as pristine as possible and improve upon it too.
The ministry is also involved in several green initiatives, one of which won an award last year. Another initiative, in partnership with UNEP, is the Green Fins Program, which focuses on ensuring that snorkel and dive operations adopt environmental best practices.
We are also working with various partners to regrow our reefs through a replanting system around Antigua.
On the hotel side, we have a team that works with hotels and land-based tour operators to implement green best practices into their operations.
All of these initiatives have established Antigua and Barbuda as an emerging sustainable tourism destination, for which we won an award from Lonely Planet, something as a ministry we are very proud of.
Business View Magazine: You've set up offices in Miami, Toronto, and the UK to help spread the word about your country. Could you provide a brief synopsis of how those marketing efforts are going?
Minister Fernanadez: The offices you mention represent our key source markets, but we are now looking to explore new markets like Africa and Asia. These outpost offices give us regular feedback to keep us updated on trends. For example, during COVID, we needed to know what our visitors were looking for when they traveled.
They also tell us the best advertising medium for that market, what we can do to attract more visitors, and what they are concerned about. For example, when we reopened in 2020, our theme was to visit Antigua and experience its 365 beaches, where you can have a beach almost to yourself, and social distancing would be no problem.
Another area we are improving based on feedback from these offices is access for persons with disabilities. We are working on enhancing accessibility for people who want to travel but experience limited places that are accessible to them.
Business View Magazine: As we conclude, what is the number one direction the Ministry of Tourism would like things to go in over the next 3 to 4 years?
Minister Fernanadez: Some of the questions we want to address over this time are: how do we improve the environment? What can we do to have more places controlled by national parks? How can we use more alternative energy in our hotels?
Ultimately, we want to ensure as many people in Antigua and Barbuda become stakeholders in the tourism industry, not just through employment but also as entrepreneurs, running small businesses. We want to see how much we can expand this composite vision and make it a reality.
AT A GLANCE
Antigua and Barbuda Ministry of Tourism and Investment
What: The authority responsible for economic and tourism initiatives to increase tourism numbers
Where: Antigua, Caribbean Islands
Website: https://ab.gov.ag/