Integrated Construction Services (ICS)
'constructing' the leading Puerto Rico development solutions
Growing as fast as the resilient Puerto Rico construction sector, Integrated Construction Services (ICS) paves the leading path toward top-tier development
The vibrant construction industry in Puerto Rico pulsates with possibility, a humming center of development and progress. Yet even within this bustling context, Integrated Construction Services (ICS) shines with a distinct, radiant glow. Founded in 2005, this trailblazing company sets itself apart by engaging in a unique niche: federal government work on the island.
"ICS was born out of a desire to contribute to the built environment of Puerto Rico in a meaningful way," recounts Enrique Villavicencio, the company's passionate president, and owner. He emphasizes that this goal was facilitated by his previous construction experience in Florida, equipping him with a robust foundation to navigate the federal government market effectively.
The strategy was simple yet ingenious. ICS started by securing an AA certification from the Small Business Administration and acquiring a HUBZone certification. This clever approach opened the door to federal contracts without the need for competitive bidding, establishing a steady revenue stream for the fledgling company.
Villavicencio reflects on these early days with a touch of nostalgia, likening the company to "a baby tutored by the federal government." It was these foundational experiences, he believes, that enabled the company to mature, prepare, and organize for the future.
Indeed, the rewards of this strategy were profound. ICS enjoyed a steady income for nearly a decade, and the company gained invaluable construction experience, which later secured more commercial clients and managed larger projects.
Beyond its reach in Puerto Rico, ICS has also extended its impact beyond its home base. The company has completed projects in the US Virgin Islands and Houston, Texas, a feat Villavicencio describes as "the most rewarding experience of all."
Loyalty, Trust, and Growth Amidst Challenges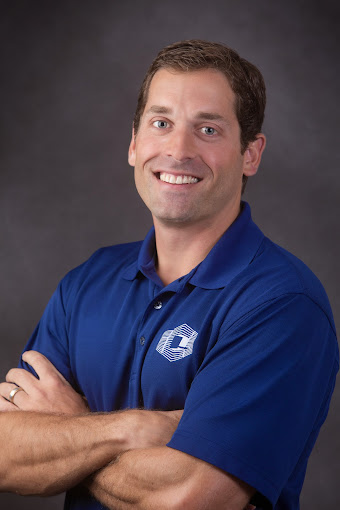 If loyalty and trust are the glue that holds a team together, Villavicencio could be considered a master craftsman. "Loyalty is the key," he muses, his words underpinned by hard-earned wisdom. From his company's earliest days, Villavicencio has understood the significance of rewarding and trusting his employees, ensuring fairness and reasonability in compensation.
"We have a group that's been with us for more than ten years, and they are key components of our success," he proudly acknowledges. This enduring loyalty has seeped into every company layer, from the primary office personnel to the project management personnel and, most importantly, the hardworking field crew.
Beyond fostering a loyal workforce, Villavicencio's company has also navigated the labor shortage, an issue exacerbated by the Covid pandemic. Yet, the struggle was not with their employees but with other subcontractors and suppliers facing staffing issues. As a general contractor, ICS had to find ways to cope with this reality.
"Our strategy was to be upfront and document everything going on with our customers and clients while seeking alternatives," Villavicencio explains. Amidst these challenges, one concern loomed large: time. As Villavicencio observes, project delay is often a client's primary worry.
The company also learned to be more selective in its projects. "Do we need these many projects and these larger projects, or is it a better strategy to be able to pick and choose now that we have the experience?" Villavicencio poses. This more discerning approach has allowed the company to foster and maintain relationships with repeat business customers in the commercial sector and the federal government.
Exploring Puerto Rico's Unique Market Landscape: Strategic Expansion and Local Construction Nuances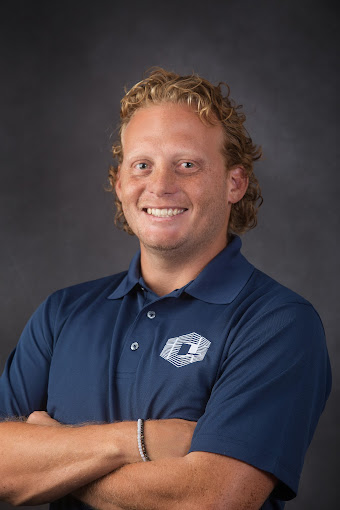 Villavicencio provided a comprehensive overview of the unique characteristics of the Puerto Rican market that influenced his firm's decision to venture into this realm. He explained that the scarcity of local competitors and a less extensive pool of specialty subcontractors played a substantial role in shaping their business model.
Villavicencio stated, "We noticed immediately that there isn't that large of a pool of specialty subs that you can rely on to do every single thing on a job." This scarcity required them to shoulder additional responsibilities themselves. "In some cases, we had to gain the expertise and find the right people to do that work to make sure that we deliver," he added. Despite these challenges, their team's diverse engineering background allowed them to adapt to various projects and available subcontractors, even opting to self-perform specific mechanical, electrical, and specialty finishes work when necessary.
Villavicencio also offered a perspective on the recent construction boom in Puerto Rico, triggered by various natural disasters, such as Hurricane Maria and the southern part of the island's earthquake situations. He noted that their initial strategy to target the federal government and familiarity with the industry enabled them to capitalize on these recovery efforts sustainably and beneficially.
"We had several things happen in Puerto Rico that all of a sudden gave a boom into the construction industry, which brought a lot of federal funds in recovery efforts," he said. "Our company was in the perfect situation to take advantage," a strategy aimed at being cautious not to overextend themselves and only pursuing opportunities within their target scope.
Puerto Rico's Market Uniqueness: Overcoming Challenges Through Innovation
Villavicencio further elaborated on the unique features of the Puerto Rican market that his firm had to navigate. He identified distinct differences in pricing, labor efficiency, and availability of qualified specialty subcontractors. These discrepancies posed particular challenges in estimating project costs.
Villavicencio noted, "If you estimate a job the way you usually do in Puerto Rico, given the market conditions here, you can't use that to bid in the States. It is too risky." To mitigate this risk, they had to establish relationships with the right pool of subcontractors and strive to obtain the best pricing at the right time.
Another noteworthy challenge they encountered was inflation, particularly during the global Covid pandemic. Villavicencio pointed out the difficulty in forecasting exact costs due to their relatively short time operating in Texas and the effects of the worldwide crisis. Yet, he emphasized that the hardships they experienced in Puerto Rico, such as the local government's bankruptcy and various natural disasters, had prepared them well to endure these challenges.
"We knew that, for example, now in terms of how we manage our operations with the Covid pandemic, we moved into looking for technology and tools… to keep our business operation running," he explained. They relied heavily on technological advancements, incorporating video conferencing and cloud-based solutions, to stay resilient and maintain their operations.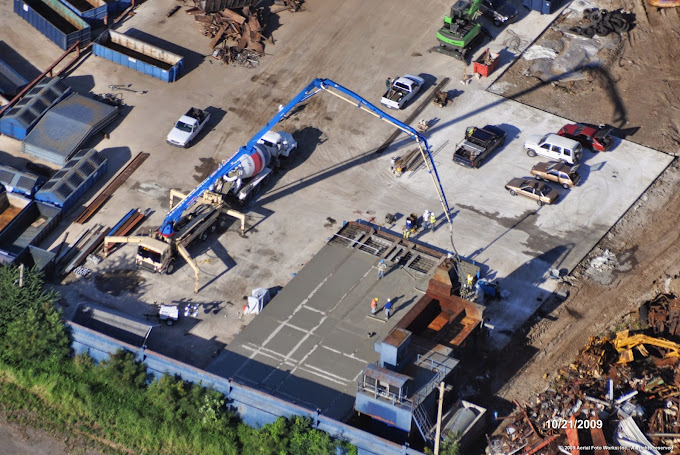 Navigating Unique Building Conditions in Puerto Rico
Villavicencio provided a detailed walkthrough of his firm's current projects, underlining their distinctive challenges while constructing in Puerto Rico. He emphasized that one of the critical considerations is planning around the hurricane season, which lasts from June to November.
"One of the major factors in looking at a project in Puerto Rico is how you plan around the hurricane season… Most of the construction in Puerto Rico is done with cast-in-place concrete, unlike in the States where you see much more wood construction," Villavicencio explained. He added that the general contractor model in Puerto Rico typically features a self-perform crew that works with these concrete construction methods, something less common in the States due to the prevalence of wood-based buildings.
Villavicencio mentioned the diverse range of their projects, from ground-up construction and major renovations to commercial interior work. They've had a lot of repeat business from large clients like PENFED (Pentagon Federal Credit Union), working with them as they expanded operations in Puerto Rico.
Villavicencio also touched upon their involvement with 'Para La Naturaleza,' a nonprofit organization that collaborates with the US Fish and Wildlife Service and the local Department of Natural Resources. Two of their current projects are focused on revitalizing the Puerto Rican parrot, which was in danger of extinction after Hurricane Maria. These projects in Maricao and Arecibo are designed to support the scientists and staff involved in the parrot recovery program.
A Future Forged in Resilience and Diversification
As the second half of the fiscal year unfolds, Villavicencio shares a vision for his company that's as ambitious as it is transformative. He reveals that the primary focus moving forward into 2024 is diversification into real estate, spurred by the numerous opportunities emerging in Puerto Rico thanks to federal programs for reconstruction and development.
"Our company is going through an interesting process; we're starting to diversify into real estate… We're moving into work for the local government through federally funded housing and school construction and reconstruction programs," Villavicencio details, citing the significant impact of the Covid pandemic and Hurricane Maria on the local school system. This new venture isn't just about dipping their toes in the real estate market but more about incorporating an entirely new dimension to their operations.
"We have an affiliate company in the real estate business, and we're starting to acquire homes for rental and resale," Villavicencio explains, further outlining their plans to acquire multi-unit properties for short-term rental. And as he gazes at the future, he shares an exciting vision: "In ten to fifteen years, maybe our company, that real estate company, will be doing its development. I'm looking forward to seeing that in the long term."
There's an underlying sense of optimism that resonates with Villavicencio's words. This transition to real estate doesn't just represent a new chapter for his company but an ode to their resilience, adaptability, and ambitious spirit. As Puerto Rico recovers and rebuilds, the groundwork is being laid for a future filled with promise and potential. After all, as Villavicencio reminds us, "at one point, we are… hopefully transitioning naturally" into a future where their company isn't just shaping buildings but the very skyline of Puerto Rico itself.
AT A GLANCE
Integrated Construction Services (ICS)
What: A rapidly growing general contracting company
Where: Puerto Rico
Website: http://www.ics-pr.com/
Melvin Ramos Biaggi, Inc.
EMU.ARCH Green Architecture Studio