Nuttall Memorial Hospital
A return to greatness
Business View Caribbean interviews Harvey Levers, CEO of Nuttall Memorial Hospital, for our focus on Healthcare in Jamaica
Nuttall Memorial Hospital is on its way back to its former glory. From the late 1960s to the 1990s, this Kingston, Jamaica private hospital was the place to go for medical needs – known especially for its thriving maternity ward.
"Nuttall was the place to deliver your newborn," says Nuttall Memorial Hospital CEO Harvey Levers. "A lot of movers and shakers in society had their kids here. Nuttall was thriving back then. But years ago, for whatever reason, our finances declined and the hospital did not keep up the pace of renovation and redevelopment like our competitors in the industry. So, a lot of our patient traffic was attracted elsewhere."
The hospital remained in a decline until the early 2010s, when the Board at that time came up with a five-year redevelopment plan to renovate every inch of the Nuttall property and restructure its finances in order to return the business back to its glory days. Levers recounts, "We did this so once again we could become one of the eminent private hospitals in Jamaica and the Caribbean."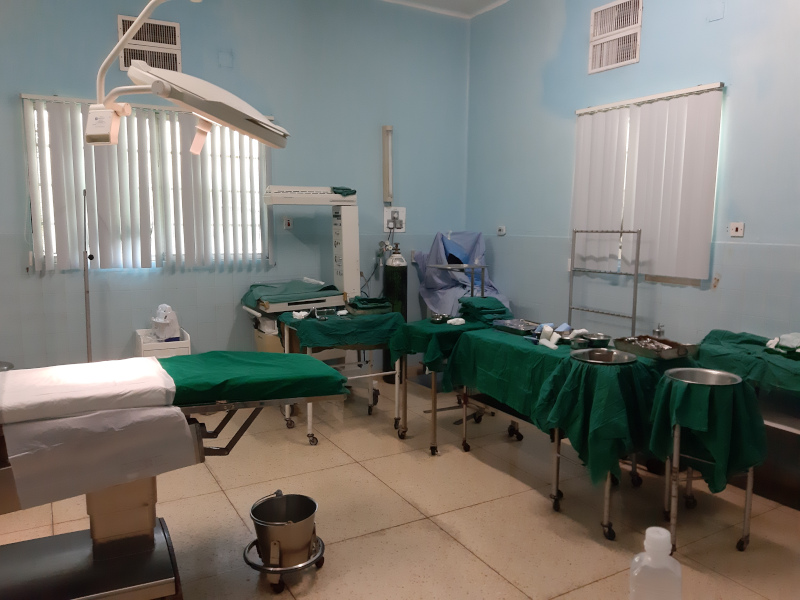 Today, Nuttall Memorial Hospital is in the midst of those renovations with plans to make it the area's destination for medical care. Half of the maternity wards' rooms have already been refurbished and they have recently resurrected a six-room private wing on the general ward which had been closed for the past decade. Additional renovations also include sprucing up another six-room private wing on the general ward that was originally built in 1952. "Then we are going to deal with the administrative block and give the taste and the ambience of the place a facelift," says Levers.
The renovations come just in time for Nuttall Memorial's 98th anniversary this year. The hospital first opened its doors on December 7, 1923 and was named after Anglican Archbishop Enos Nuttall – a 19th century Christian leader and humanitarian renowned for his work in Jamaica and the West Indies. Operating originally as a nursing home, the hospital expanded its services over the years to become a private general hospital in its own right. The facility is owned by the Anglican Church of Jamaica and the Cayman Islands, which purchased 12-acres of land in 1921 from a British legislator.
Nuttall Memorial presently operates as a full general hospital and offers surgical procedures, along with maternity care, X-ray and radiology services, long-term nursing home services, accident and emergency services, as well as a pharmacy. The hospital also operates "Smart Partnerships" with tenants who rent space in the facility for medical related purposes. With these partnerships, tenants not only get a space to work from, they also get full promotional efforts from Nuttall. Partnerships include a dialysis unit and soon-to-be ambulatory services, offering services they may not otherwise be able to provide.
"There are things that we cannot afford that a private practitioner might have – major pieces of surgical equipment that are not moveable," Levers explains. "So we might store those here in our theater on their behalf and they use it here. It benefits our patients and the patients of other surgeons who require the use of such equipment. We couldn't purchase it initially because it might have cost several million, but you might own or have the wherewithal to purchase one and we jointly provide and market the service."
In addition to its services, Nuttall is setting itself apart from the crowd when it comes to the building itself. "It's not just concrete density, full stop," Levers says. "We have expansive lawns and gardens and balconies for the patient rooms on the general ward, which gives you a very relaxed country ranch feeling when you're here at Nuttall. As opposed to being a patient at most other hospitals, where when you look out the bedroom window you will likely see another building or a wall in front of you. It's nice here when you're looking outside of our patient rooms, it's very therapeutic. Patients always comment on it."
Nuttall Memorial is governed by a 15-member Board of Directors, half of whom are appointed by the Anglican Diocese. The rest of the Board is made up of members of various disciplines that operate within the hospital including medical, engineering, legal, finance, and human resources. "We are privately owned, so we do not benefit from any government revenue or tax dollars," Levers notes. "So everything that we do, we need to earn every cent that we spend. Because of that, unfortunately, we have to charge a fee for our services. Typically it's only those of the population who have health insurance or have the strength of cash that are able to be admitted here."
Nuttall's major income earner is through its surgical services. The hospital relies on its listing of over 300 Consultant Surgeons to admit patients to the Nuttall facility. "We have Consultant Surgeons who have admitting privileges here," says Levers. "An arbitrary doctor who doesn't have privileges here cannot admit you here unless he or she has approved admitting privileges. You are basically his patient who we are hosting. We provide nursing services, accommodation and so forth, and the surgeon is in charge of your medical care. He's not an employee of the hospital, but he has a partnership with us. We don't pay him fees, he doesn't pay us fees. That cost is borne by the patient or an insurance company for both the surgeon and for the hospital and that's basically where the hospital earns the bulk of its revenue."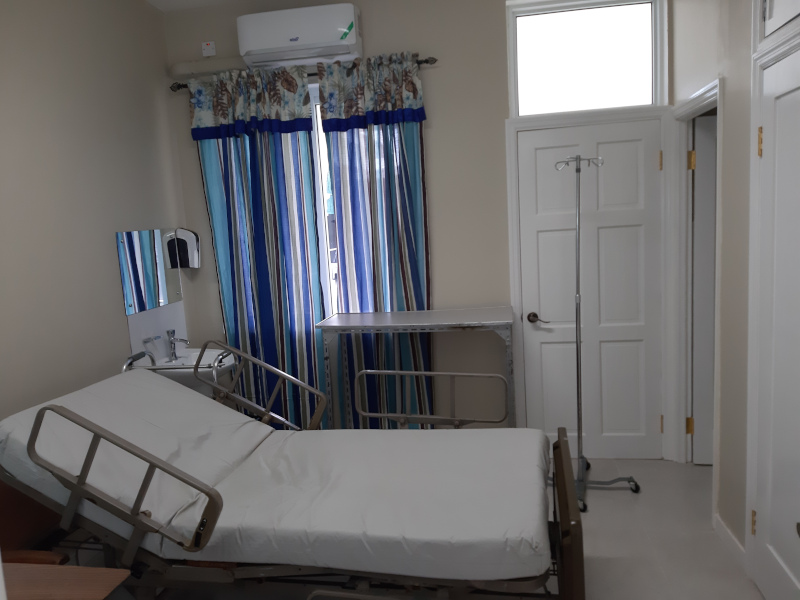 The next major earner is its X-ray department. Mr. Levers advises that "Our accident and emergency unit is where patients are brought in after an accident for treatment, or those who are ill and require medical attention. We promote both our A&E and our X-ray units because those two units (which work in tandem) are where the general public are able to actually just walk in and patronize."
Nuttall also has a partnership with the Jamaica Defence Force, which is just around the corner from the hospital. "We have an association with them and our X-ray department because all their recruits go through certain required tests and they come to Nuttall for their required X-rays," Levers says. "Because we get a large volume of business, we give them special terms, and the relationship is beneficial for both parties."
Once renovations are complete and the hospital is on better financial footing, the hospital will expand its partnerships with surgeons into additional areas such as orthopedics and pediatrics. Levers shares, "We want to vertically integrate into pediatric services eventually because, right now, after birth at our Maternity ward you're out of here and if you get sick, more than likely you will go to Bustamante (Hospital for Children), which is the only pediatric hospital in Kingston. So we want people to have a choice and be able to cater to those kids from birth up until maybe 12 years of age."
They also plan to return to community involvement in the coming years. The hospital was known for its annual health fair, held the Saturday before Mother's Day. The fair included entertainment and food as well as providing various services and tests to Kingston residents free of charge. The fair hasn't been held for over four years due to financial constraints. The hospital also used to host a team of International surgeons who would provide free exams for men and women during a one week visit to Jamaica every year.
"It's all a part of our outreach services as we are owned by the Anglican Church and these activities coincide with the policies of the Diocese" says Levers. "We can be considered to be the health arm of the church, and giving back to the community is all part of that initiative. The activity was stalled due to internal changes with our overseas partner, but in the very near future it is an activity that we wish to recommence."
Right now though, the hospital's focus is on returning to viability. "And making ourselves the desired choice for medical care in Jamaica," Levers adds, "For the next two to four years we have to fix what we already have so that we can remain profitable, and subsequently expand our services."
Once the present renovation project is behind it, Nuttall will focus its efforts on further expansion, with eventual plans to add commercial medical suites with additional operating theaters, doctors' offices and more. Levers states, "We want to be able to offer a wide variety of medical services in various disciplines. People will be able to come here to the hospital for immediate care – or they might come to get a private referral or consultation with a practitioner in a certain discipline of medicine, and immediately be admitted to the hospital for treatment if necessary."
AT A GLANCE
Nuttall Memorial Hospital
What: a privately owned Anglican hospital offering a wide-range of medical services
Where: Kingston, Jamaica
Website: www.nuttallhospital.org