Pharmaceutical Services & Installations, LLC (PSI)
Building relationships on trust
Business View Caribbean interviews Andres Conde, President of Pharmaceutical Services & Installations LLC for our focus on Best Business Practices
Pharmaceutical Services and Installations, LLC (PSI) is a manufacturers representative and distributor organization based in Caguas, Puerto Rico. Established in 1990 to serve the Puerto Rican sanitary markets with high quality process equipment, the company's product offering has grown and evolved through the years. Today, they represent and distribute some of the best known names in the industry.
Strongly focused on the pharmaceutical and biotech process and water markets, the PSI sales engineering team consists of a dedicated and experienced group of professionals continuously training to keep up to date on the latest developments in technology. PSI is committed to provide the equipment, installation, and maintenance services for all of their clients' sanitary process needs. With a goal to provide the correct piece of equipment for each application, the company's strategy is to deliver a total solution and develop long-term working relationships with their customers. Complete satisfaction is the ultimate objective – one that the PSI team meets with confidence and pleasure.
Andres Conde, President of PSI recounts, "We were founded as a company in 1990, but my personal experience goes back about 48 years dealing basically with the same market. Our emphasis has not changed. We specialize in clean industry, and by that we mean Pharma, biotech, food & beverage, medical devices – the life sciences. In that sense, we haven't changed our scope of work in the last 32 years that we have been working as a company."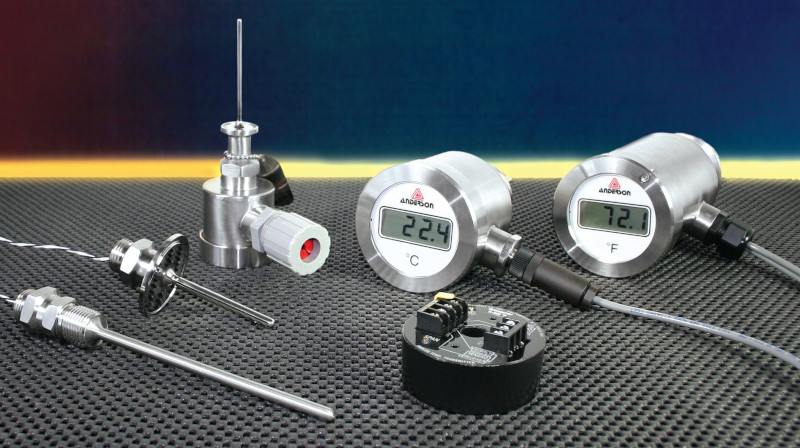 The industry has undergone a number of changes over that time, and PSI has added lines to enhance its blend of equipment – some of the companies they have been handling for many years but some new companies have come up, as well. The high quality equipment lines that PSI represents are the standard in the industry. Conde notes, "We are proud to have built many strong and valuable relationships that include Suez Water Technologies; Aquafine/Trojan; Fristan Pumps; Watson Marlow; Allegheny Bradford Corp; GEMÜ; Anderson-Negele; Standard-Xchange; and Rosedale Products. We want to sell only the best and the name brand lines that we know well. So we have stayed mostly with what we had since the beginning –  we are recognized and we want to keep it that way. It's worked for us."
He adds that, years back, business was done in very close-type relationships and that has somewhat changed with more emphasis on pricing and less on relationships. Even though PSI strives to maintain their relationships and it is still a strong way of doing business in Puerto Rico, that business method is different in many ways to how it is carried on today in the U.S.
To maintain loyal relationships, the PSI team embraces a defined three-part code that has contributed to their ongoing success. Conde explains, "Most importantly, you have to know what you're talking about. So we do all sorts of training and we participate in any available training in the companies that we handle, because the customer has to understand that you know the correct information. Secondly, you have to be honest. Sometimes, the customer doesn't want to hear the truth – if the delivery is 14 weeks and he wants it in 8 weeks, you have to tell him when that can't be done. And thirdly, you have to do service. You have to go the extra mile. That keeps you uppermost in the customer's mind and that's what we want."
PSI operates with a lean team of six employees. Andres Conde is a civil engineer with an MBA in finance. His son Eduardo is an environmental engineer with a Master's degree in engineering and an MBA. They also have a mechanical engineer and two super efficient women that handle all the order entry, accounting, etc. In addition, they have one long-time employee who used to work for Andres in another company and knows very well how to talk to engineers. The PSI head office is in Caguas and they provide service to clients throughout Puerto Rico, Bahamas, Barbados, Dominican Republic, and Jamaica. They have also done business in Mexico, Trinidad & Tobago, the U.S., and the U.S. Virgin Islands.
Some of PSI's customers know what they want when they contact the firm, while others are looking for solutions to a problem. According to Conde, "Sometimes they come with a part number, so we know exactly what to give them. Many times, working particularly with the consulting engineers, they ask us what they need. And then we sit with them and discuss what they are designing or working at, and we'll give them our ideas and recommendations. Hopefully they will accept them and put them in the drawings and get them on the project. That especially goes with valves, heat exchangers and pumps. We design those items for them, or the manufacturing company designs them for us, and we give the customer what they require and eventually that becomes an order."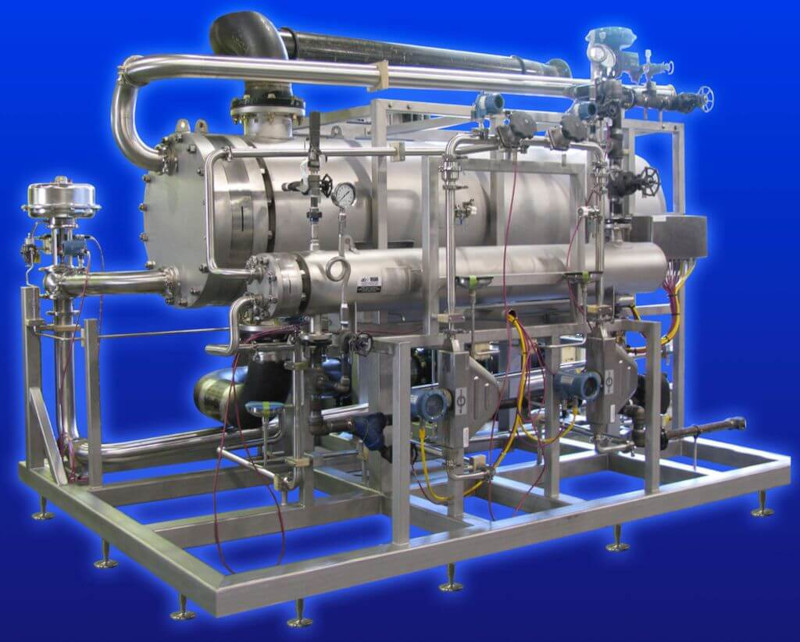 Water treatment is one of the key areas PSI is involved in, as well as areas related to product handling such as pharmaceutical – some pumps are designed specifically for that. It might be in heat transfer, in utilities. "We are involved in a number of areas, and purification is one of them," Conde says. "What we do is known in the industry as a specialty house. On the other side, you might find what the industry calls a pipe, valve, and fitting house. That is an outfit that carries a large inventory of off-the-shelf products. That's not our business. Our business is mostly the type of thing that you have to order and it could take four days or four months to get here. In that sense, we are a specialty house. Almost everything that we do is related to stainless steel or to another exotic metal or certain plastics because they are 'clean' materials."
Despite the challenges throughout the industry, PSI has been doing extremely well in the pandemic. Conde reports, "We close business on Sept. 30, and last year ending Sept 30, 2021 was our best year ever. And the first three months of our new year has been our best trimester since we've been in business. Some things have limited us, in the sense that travel has been curtailed a lot – not only our trips throughout the Caribbean region, but the trips for our representatives coming from the U.S. and Canada into Puerto Rico. Also, prices are going up dramatically and delivery times have been extended in most of the lines that we handle. So there has been an impact but happily it does not translate into less business for us."
At the beginning of the pandemic, companies started limiting access to their physical plant facilities and so the PSI team had to adapt to communication through digital platforms. More recently, entrance to those plants has been relaxed. According to Conde, "We're still not back to normal but we will be soon. That's important to us. We don't do installation work but we do supervise installations – we explain to our customers not only how to do the correct installation but also how to use the units (particularly ultraviolet (UV) equipment, sanitary pumps). That's why knowledge is key to our business – you have to really know what you're talking about. I've always told my people, if somebody asks you a question and you don't know the answer, tell them you don't know but you're going to find out the correct answer and then get back to them with it. Then they will trust you."
There are a lot of changes happening in the industry right now, particularly in the realm of pharmaceutical companies, biotech companies, and medical device companies. Conde states, "They establish in a country because they receive tax incentives. Now there is a lot of discussion going on with the IRS in the U.S. regarding taxation of these companies that might move the market up, or maybe move it down, in Puerto Rico. We have to watch the developments and then make plans accordingly. One thing we were looking at before the pandemic is establishing an office in the Caribbean market – probably in the Dominican Republic – and we hope to continue with those expansion plans going forward. The future is full of possibilities!"
AT A GLANCE
Pharmaceutical Services & Installations, LLC (PSI)
What: Manufacturers' representative and distributor of process equipment for sanitary markets
Where: HQ Caguas, Puerto Rico
Website: www.psi-pr.com