Quality door designs and finishes exemplify this caribbean company's craftsmanship
Unique Woodworking Limited is a premium manufacturer, exporter and supplier of contemporary door designs and finishes in wood and steel. In addition, the company specializes in customized manufacturing and installation of joinery products, such as bi-folding sliding door systems, operable louver shutters, hardwood floors, and decking. It also supplies related products in the categories of lumber, ironmongery and abrasives for both residential and commercial projects locally, regionally and internationally.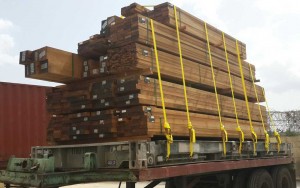 Unique Woodworking was founded in 1988 by Harvey Sooree. He had a passion to be his own boss and had many other businesses before venturing into woodworking. He then had an opportunity to help a relative who had been in the business for many years. He started out with just a few tools and two helpers and for the first eight years, he worked on small residential projects. His company began to take off after he was able to display the quality of his craftsmanship to architects who were designing larger buildings. His first two major projects were custom-made joinery work for an insurance company and a hospital.
Today, Unique Woodworking employs 40 workers at the company's factory, warehouse and showroom in Trinidad. Its customers include homeowners, banks, hospitals, schools, resorts, condominiums, housing projects, architects, businesses, hotels, and government. In Trinidad, Unique Woodworking is the largest manufacturer of customized joinery products and supplier of the widest range of modern, classic, and contemporary door styles in wood and steel. Other products include windows, floorings, staircases, architectural moldings, desks, counters, wall panels, ironmongery, and kiln-dried lumber. All of its products are manufactured using premium quality raw materials and woods, including teak, mahogany, locust, cherry, ash, southern yellow pine and greenheart.
Unique Woodworking's lumber is selected from sustainable harvested trees through government approved concessions. A selective logging approach is used for timber harvesting activities, where an identified number of commercial species of a specified diameter are extracted from an area. The industry uses world-class harvesting techniques and a mandatory log-tagging structured system to ensure the sustainability of forest resources. Logs are extracted in a manner such that harvesting does not result in a break in the rainforest's overall canopy. Unique Woodworking abides by International Forestry standards in the conservation of rainforests, as the company believes that it is paramount that these global assets are retained in order to preserve our environment and ecosystem for future generations.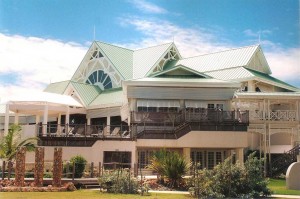 All Unique Woodworking products are designed by AutoCAD certified technicians and engineers and are manufactured both locally and overseas by skilled craftsmen and joiners. Its 22,000 square foot production facility in San Juan is equipped with high precision, computerized German-made molders, wide belt sanders, presses, automatic double blade saws, radial arm saws, shapers, kiln-drying systems, spray-finishing equipment and dust collection systems. The company exports to the United States, United Kingdom and the Caribbean. All of their products carry extended warranties and are quality inspected prior to shipping.
In the future, Mr. Sooree would like to expand by investing in a few new showrooms in the Caribbean region in order to showcase the company's products. In the meanwhile, Unique Woodworking will continue to complete as many prestigious projects as possible for its many customers and clients in Trinidad and elsewhere.
________________
AT A GLANCE
WHO: Unique Woodworking WHAT: A premium manufacturer, exporter and supplier of contemporary door designs and finishes in wood and steel WHERE: San Juan, Trinidad WEBSITE: www.uniquedoors-tt.com
Guardian General Insurance Ltd.  – In 2002, Guardian General Insurance Limited emerged on the Caribbean insurance market. It is the largest indigenous property and casualty insurance company in the region, with operations spanning 21 Caribbean territories. Since 2013, it has been a member of the Guardian Holdings Group.
William H Scott Ltd. –  A retail store in Port of Spain, Trinidad, supplying bathroom fittings, building materials, household and industrial fans, garden and lawn equipment and supplies, hardware, kitchen sinks, locks, pumps, tools, and vacuum cleaner sales and service.            
Carpenters Edge Ltd. – www.carpentersedge.com