Andrews Memorial Hospital Ltd.
Dedicated to healing the whole person
Business View Caribbean interviews Herman Wade, Marketing Manager at Andrews Memorial Hospital Ltd., for our focus on Best Practices in Caribbean Hospitals.
Celebrating 75 years of service to Jamaica, Andrews Memorial Hospital (AMH) is a blessing to one and all on the island. Owned and operated by the Seventh-day Adventist Church and conveniently situated in the City of Kingston, Andrews Memorial Hospital strives to be the leader in healthcare excellence by working with its employees and physicians to build an institution focused on the well-being of people; one that is patient oriented and offers world-class healthcare services. AMH is dedicated to healing the whole person by focusing on a patient's physical health as well as their mental and spiritual wellbeing.
The vision of establishing a hospital in Jamaica became a reality in 1944, when the Seventh-day Adventist Church bought Sulgrave Manor, a property that included a large dwelling. Thanks to a donation of $12,500 from what was then Loma Linda Medical College in the U.S., the property was purchased and renovations began for Andrews Memorial Hospital (named after J.N. Andrews, the first SDA missionary). The bed capacity at the time was 45. Today, Andrews Memorial Hospital operates a 64-bed facility – complete with a four-room operating suite, intensive care unit, maternity unit, 24-hour accident and emergency unit, outpatient clinic, dental clinic, imaging and laboratory services, pharmacy, and more.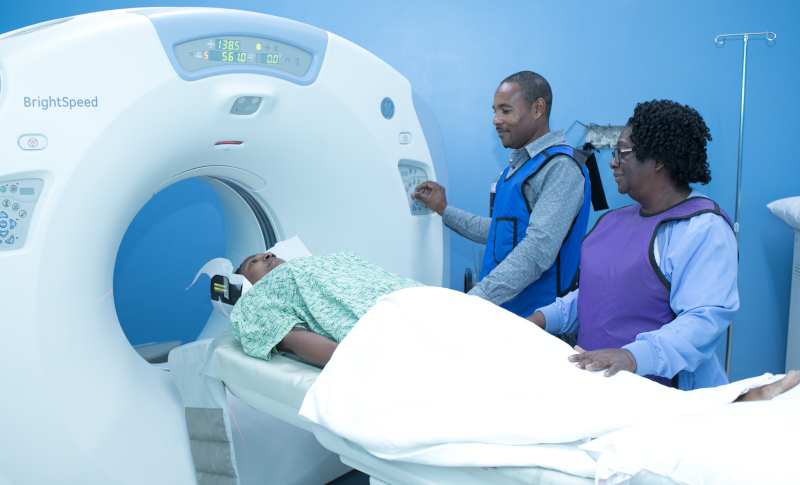 Business View Caribbean spoke recently with Herman Wade, AMH Marketing Manager, about the evolution, current projects, and future outlook for this outstanding healthcare facility. The following is an edited transcript of that conversation.
BVC: Congratulations on the 75th anniversary of Andrews Memorial Hospital. Can you share an overview of the recent evolution of the facility?
Wade: "Thank you. It is a significant milestone. As an unattached hospital in Jamaica, I believe we have made quite an impact on the island and the region, in general, as a small hospital with a unique offering to the general public. This is my third year as Marketing Manager. When I joined in 2017, most of the facilities that were here are still here and we have subsequently taken on a few additional services, including lithotripsy – a non-invasive procedure that uses ultrasound shock waves to break up kidney stones without surgery.
"We've also added a cardiovascular service, where we focus primarily on limb preservation. Persons with diabetes and high blood sugar tend to have obstructions in their cardiovascular circulation and sometimes the prescription is for amputation. We've been able to have an intervention to restore circulation and prevent amputation and our clients are quite pleased. We are currently building out a catheterization lab for heart patients. We will be launching that service early in 2020.  And we're also in a pretty advanced stage of opening an Intensive Care Unit. Both will be new services to the hospital and were needed in the general corporate area and in Jamaica. Currently they are only offered by university hospitals or national hospitals. So, as a private institution, we think this will make quite an impact in the medical marketplace."
BVC: Why would a person choose a private healthcare institution over a national hospital?
Wade: "A lot of the people who have great challenges in paying for medical services flock to our national hospitals and as a result they are on the overcrowded side. Because of that, waiting times and even scheduling for needed surgeries take a longer time. So, a private institution is a viable option. We are not the only private hospital in Jamaica; there are at least four others. What makes Andrews Memorial unique is that we are run by the Seventh-Day Adventist Church organization and our approach to health is a holistic one. Our patient-centered care is focused on exercise and proper diet – all the nutrition we offer our patients is strictly vegetarian, we don't serve meat. We also support counselling and prayer as a part of patient care.
"The environment here is quite pleasant. We get compliments all the time that 'Andrews doesn't smell or look like a hospital' and we take pride in that. We're very focused on customer service and patient care. We're not perfect but we're trying. And having been around for 75 years, we've built a solid reputation in the marketplace for that quality of care."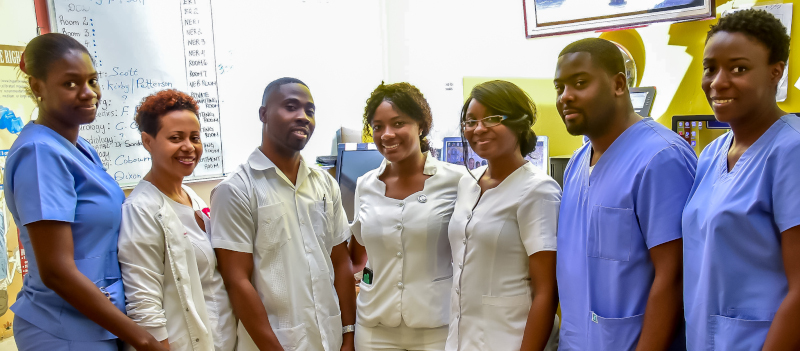 BVC: How many beds do you have and what services do you offer?
Wade: "Currently, we are a 64-bed hospital. One of our challenges is that where we are physically situated, we are somewhat landlocked, so our future plans and projections are to construct going up and as time progresses in 2020, we'll be announcing more about that. When our ICU comes about early in the New Year, we're looking at an additional five intensive care beds.
"We have an accident and outpatient department and we take in walk-in customers and people who schedule surgeries here. A number of our physicians are not exclusive with Andrews, so they refer their patients to us. We schedule surgery for patients who come in, stay the night, and are out the following day. Or for outpatient procedures, we have those done within the day. We also have a very good maternity ward and that's one of the most sought-after services here. It attracts a wide cross-section of the Jamaican population. A lot of our politicians, and 'Who's Who' in Jamaica elect to have their children birthed here.
"Patients pay their own way. We do accept both local and international health cards, and have a fair amount of customers who fly in here to have procedures done at a fraction of what they would pay in say Britain, the U.S., and Canada. That is something we are seriously trying to exploit in terms of health tourism. We would certainly like to expand our services in that way because we do have a fair amount of overseas customers."
BVC: Is it a challenge to recruit and retain nurses?
Wade: "We don't have any problem attracting nurses. We do have a problem in the National Health Service in Jamaica with retaining nurses. Because there are scouts that come from Canada and the U.S. who present our trained nurses with offers of remuneration and migration packages that are difficult for us to compete with. So, we do have a fairly high attrition level here at Andrews and across the island in our public system. It is so severe that our government recently brought in nurses from as far as the Philippines, Cuba, and other regions just to fill the deficit of nurses in this country."
BVC: Do you participate in community outreach programs?
Wade: "Yes, we plan a major outreach each quarter that takes us across the island, particularly to communities that are economically challenged and have difficulty finding the funds to pay for medical services. We offer these services to the community absolutely free. At a recent one, we went to Old Harbour and offered a full range of services including doctor's visits, pap smears, physiotherapy, we had a mobile pharmacy to fill prescriptions that were generated, and we had an optician. That was a partnership because we don't have an optical service here, but we do have a dental center at Andrews that offers services to the public when we have our outreach efforts.
"Because we are a Christian institution, we use the opportunity to pray for our patients and to offer counselling and we are usually quite heartened by the general feedback we've gotten over the years. It has given me the impression that we've made a tremendous impact across the island. When we do our community activities, we reach out to corporate clients and partner with them; they usually provide us with donations to underwrite the cost of drugs or certain procedures. We have a strong partnership with Florida Hospitals. They help us in a number of ways, particularly with equipment, and financial support, as well. Our cath lab equipment that we're currently installing is cutting edge, and that would be supported largely by Florida Hospitals."
BVC: What do you see ahead for the future?
Wade: "We are very much aware of technologies that exist, especially regarding spinal surgery, and we are, in fact, planning to introduce spinal services for disc replacement, etc. in the New Year. There are discussions in progress on that now.
"We find that for the procedures people would normally access in the U.S. or the U.K. or Canada, the technology is all here. What we are seeking to do is create the kind of facility that would make the trip to Jamaica to undergo those kinds of procedures more than just flying in, having it done, and then flying out. We really want to give our patients an experience. Jamaica is a world capital for sea and sun and we would like to combine the climate we have with patient care and patient recovery. So, we're exploring some of that. We'd like to have our patients come here and spend some time recovering in the warm sun.
"Andrews Memorial is focused on providing holistic care. We think that medication is just one component for patient care and recovery. Our hospital's mission is extending Christ's healing ministry and that drives us. We're focused on ensuring the care our patients receive is more than just clinical, that it's cloaked in a lot of sensitivity and love."