Barbados Ice Cream Company Limited LTD (BICO)
A cool taste of success
Business View Caribbean interviews Glen Stuart, CEO of Barbados Ice Cream Company Ltd., for our focus on Best Business Practices
Celebrating 120 years as the 'coolest' business in the country, BICO is famous for ice cream and ice lollies but there's much more! They also supply a range of world famous brands in frozen breads, premium novelties and desserts, and have one million cubic feet of commercial cold storage available at the Bridgetown port.
BICO began as a humble ice cream company and has been pleasing the people of Barbados since 1901. It started out very much focused on frozen foods and frozen treats and frozen services. The evolution from then to now has seen the company weather many storms and become widely diversified. But strategically focused on the same vision and mission – to be a service-oriented company, more than just the ice cream product they manufacture. The diversification didn't happen in one go, but slowly and intentionally over time. Certainly over the last decade the company has grown and matured to include additional lines of sought-after products.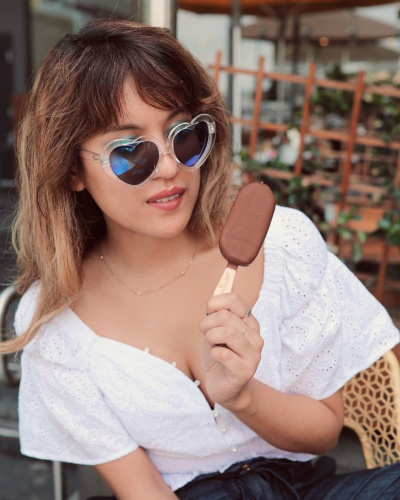 Glen Stuart, CEO, admits, "It is a joy for me to go to work every day. We are in the business of solving people's psychological and social needs. I use the example: if a child falls and is on the verge of getting up off the ground and about to cry, and you use the word "ice cream" –  the entire mood of that child changes. That's how impactful we are. Today, we have ice creams that suit all occasions – baby showers, weddings, new relationships, social events – ice cream is a staple."
Which begs the question – is one flavor more psychologically helpful than another depending on the situation? According to Stuart, "There are correlations by flavors. However, having said that, there are still things like personal preference associated with different flavors. For example, one person's go-to of vanilla as a soothing engagement might turn out to be a caramel-flavored one for someone else. A lot of it is attuned to things like cultural preferences, palate acclimatization, all of those nuances."
In August 2009, the original BICO factory was destroyed by fire, forcing the company to outsource production to Suriname, Trinidad and Tobago, Cuba, Canada and the Dominican Republic. Later, Suriname became the only source of supply, as the company streamlined the business again to make sure that the brand remains strong. The great news is that BICO is now manufacturing in Barbados again. That was just one of the many challenges the company has faced over the years. Another challenge was going through the skills transition for their workers and navigating all the natural changes in the market over that time. In addition to the product diversification and growth throughout the company's life.
BICO has also realigned the business strategy to become a company associated with sustainability and a serious focus on corporate responsibility. To the extent that the company fleet is largely comprised of electric vehicles and more than 10 percent of BICO's current consumption of energy is driven by solar panels on the facility.
"The plant is semi-automated and that is intentional," says Stuart,"because we pride ourselves on the craft association of the business. We are the oldest and the largest company of our type in Barbados. In addition to being an ice cream producer, the fact that we've been around since 1901 suggests that we are the legacy of ice cream – not just in Barbados but regionally. And our cold storage facilities, also play that role. At one million square feet in size, it is the largest and the oldest cold storage space in the island. So we really have weathered the storms and been a resilient player in the local area."
When BICO ice cream vendors go around the community, they play a familiar specific jingle that excites everyone in the neighborhood. Stuart shares, "We have people contact us all the time, saying their mom or their sister or someone has had this jingle playing in their head over the years, and is it possible to send a recording that they could use as a ringtone for their phone? That's how impactful the BICO brand has been as a staple on the minds of our clients and consumers."
BICO is a publicly traded company with a shareholder board that drives the vision. They have a team of 88 employees and also have franchise agreements with self-employed mobilers – the people who drive the ice cream trucks into the villages. Some of them are not direct employees, but they are franchise owners who manage their vehicles as independents. The company operates through an array of distribution channels, working very well with the major supermarkets in Barbados and throughout the region, and also with the mom-and-pop stores. And the BICO mobiler franchisees actually take the products to your home. That direct-to-home complement within the company's logistics ensures you can get an ice cream at your door if you so desire.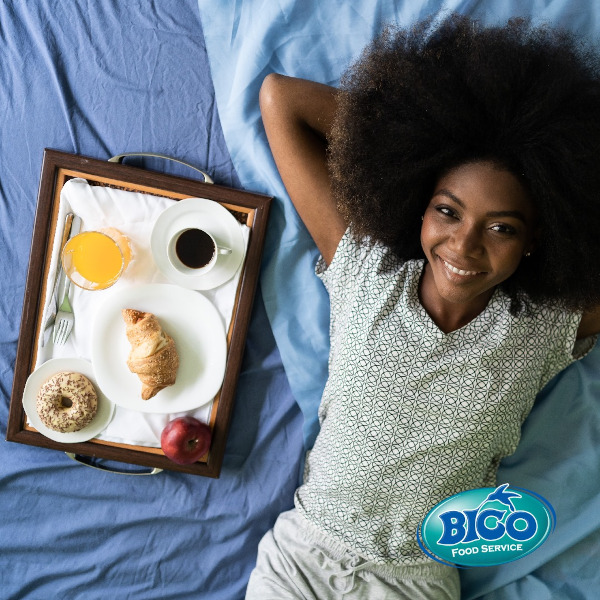 Stuart believes, in the grand context of ice cream, most people have a preference for vanilla. He notes, "Of course, there are some pretty nice things we're doing in terms of our R & D work but they are not for public consumption at this stage. However, I can tell you that vanilla is the one flavor that people tend to navigate towards. We are also seeing trends where people explore the ice cream flavors."
During the COVID-19 pandemic, many lifestyle changes took place – lockdowns, slow recovery with people getting back into work, etc. "In those lockdown periods, people were at home with their families and they would buy indulgent foods in larger batches when they had a chance to shop," Stuart explains."They'd stock up their fridges with things for the kids to binge on in the confines of their home. So for us, it was pretty much an even footing with volume of sales, because rather than buying in smaller bundles, people knew they had to make larger planned purchases."
Employee tenure at BICO is high… for good reason. "We are driven largely by the 'halo' that we get from our clients," says Stuart."All of the inspiration our people feel, they get from the clientele. It's quite difficult not to be affected by that within the context of the company. So you walk out wearing the BICO shirt and you get comments like, "If I'd known the BICO person was coming this way, I'd have ordered ice cream." It feeds us in terms of understanding how critical we are as a brand to the hearts and minds and the psychology of our clients. Bottom line, you make people happy and that's infectious. So when we do that it comes right back to us."
There is much going on in the industry around new development and R & D work, as it relates to sustainable initiatives and innovations in packaging and product formulations. There are so many moving parts within the BICO business and in the industry that the team is continually looking at options. The innovations are on the technological front or product innovation. BICO is continually engaged in assessing what fits with the company brand, mission, and vision.
Speaking to what he'd like to see the company achieve in the coming years, Stuart acknowledges, "In the realm of our clientele, I want us to be the ice cream brand that continues to be the authority– not just in general, but crafted ice cream products." Long gone are the days when ice cream was produced using churns at the original BICO factory. Stuart attests, "We're coming from that era and now using smart technology for refrigeration, temperature monitoring systems, those kinds of equipment. In the local ice cream manufacturing dimension those things are unrivalled, and make us proud to manufacture our products to international standards."
AT A GLANCE
Barbados Ice Cream Company Limited (BICO)
What: A long-time manufacturer of frozen foods and treats
Where: Headquarters in Bridgetown, Barbados
Website: www.facebook.com/bicoicecream/