CB Group (CBG)
Challenge. Collaborate. Change.
Business View Caribbean interviews representatives of CB Group (CBG) for our focus on Best Practices in Sustainable Agriculture
CB Group (CBG) has spent decades working hard to better the lives of the Jamaican people through innovative advancements in safe food production and the growth of sustainable agricultural industries.  That proud family legacy continues today with some exciting new initiatives on the horizon. It all started 40 years ago…
CBG Founder and Chairman, Karl Hendrickson, often told people, "My first love was baking, but my second has always been farming." Not surprisingly, when opportunity arose in the early 1980s, he bought a small poultry processing operation, called Caribbean Broilers. Over the next decade, Hendrickson automated the processing, streamlined the supply chain, and formed a team to take the company into the future.
Today CB Group is one of the largest diversified agribusinesses in Jamaica and the Caribbean with four distinct and important divisions. The consumer foods division, CB Foods, concentrates on providing locally produced meats through its partnerships with independent farmers and its integrated production, which is the CB Agro. The animal genetics and nutrition division, Newport Mills, focuses on supplying animal feeds, farm supplies and technical services. And most recently, the plants division, Imagination Farms, is making great strides conducting world class research and development in areas like West Indies Sea Island Cotton, Scotch Bonnet Peppers, and onions, in a bid to reduce Jamaica's food import bill.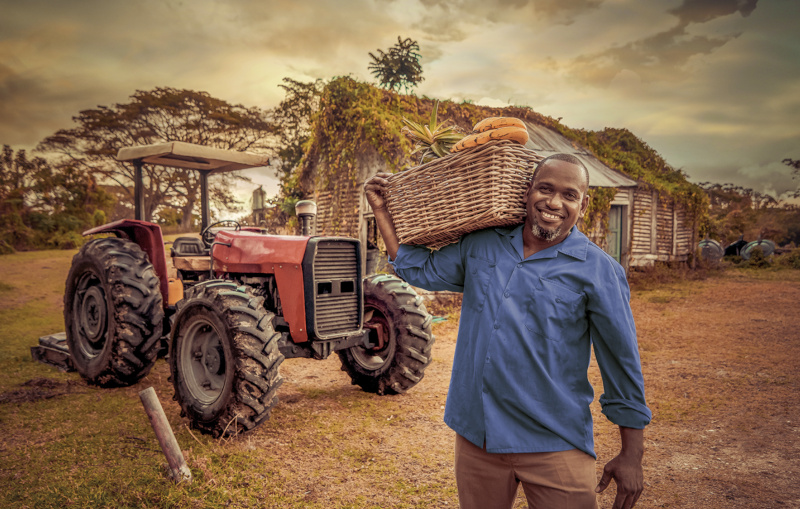 Matthew Lyn, CEO and grandson of the founder, reports, "CB Group is a multi-generational family business that has always had an interesting mix of Jamaican nationals, Americans, and Europeans working in the company. And I think that diversity has really paid off for us. Bringing technology from the U.S. and Europe helped with automation as well as bringing in expertise in terms of people. A talented team was created early on, and 40 years later, a significant part of that team is still in place – which is an amazing feat. The persons who headed up the much smaller operations back then are today our execs and GMs running companies and business divisions."
What began as a basic chicken company, continued to integrate vertically and backward, investing in technology and adapting first-world techniques. Looking at controlled environmental agriculture, tunnel ventilated houses, and viewing it as a professional business. "Not farming as a hobby or a second business," Lyn explains, "but as the primary business." From there the company continued to grow, working with the industry and other local and international players. Jamaica's agricultural sector continues to contribute to the country's overall economic growth and is providing more jobs. And I think we're playing a big part of that."
Alicia Bogues, Head of Regional Development, declares, "One of the CB Group's more admirable traits is their approach to business. They don't simply look at profits; there is also a concerted effort to make decisions that positively impact the country and our people. So as they look to use agriculture as a vehicle to help the nation create more jobs and develop an industry, it's done with meaning and deliberation."
A pivotal part of the company's future will be the Caribbean's first and only state-of-the-art Eco Industrial Park – a community of businesses in one location with the ultimate goal to enhance the company's environmental, economic, and social performance through collaboration and circularity. "All the history comes together to achieve sustainability in this novel way," says Bogues. "We hope to inspire others with our story; to know that everybody on the value chain can win, the business can do well, and there's a better way to do it than has been done before."
In a few months, the CB Group will commission the largest, most sustainable poultry plant in the Caribbean located in Hill Run, St. Catherine. Dubbed "The Nest", this Eco Industrial Park was deliberately designed with sustainability in mind and that meant being both environmentally responsible and energy efficient. Lyn recounts, "In 2016, we started planning for the future and we decided to build a processing plant to last for the next 40 years – the very best processing plant you could imagine. With our research, we've learned that the better way to look at processing is in conjunction with other industries and to be part of what we call an Eco Industrial Park. Where we look at how we can minimize parameters like waste and energy usage and pollution – with multiple operations working together for economic and environmental impact. With our design and buildout, we want to inspire the next generation of farmers and manufacturers and agro-processors."
The concept of circularity in agriculture and sustainability is extremely important to the Group. And their intent with this hybrid approach at The Nest is to change the face of agriculture in Jamaica, play a major part in growing the economy, and inspire others to invest in their beloved country. CB's new processing plant will be the first in the region to utilize Air Chill cooling, a superior technology that is mandatory in Europe and used by the most advanced processing plants in North America. The investment will increase CBG's capacity by over 300 percent but will allow the company to triple production if required, further creating more jobs. So in the not too distant future, the CB Group will introduce Air Chilled Chicken, to the Jamaican and Caribbean markets. Experts describe Air Chill as safer, tastier, and more environmentally friendly. Soon CB Chicken will not only be antibiotic and hormone free, but also air chilled!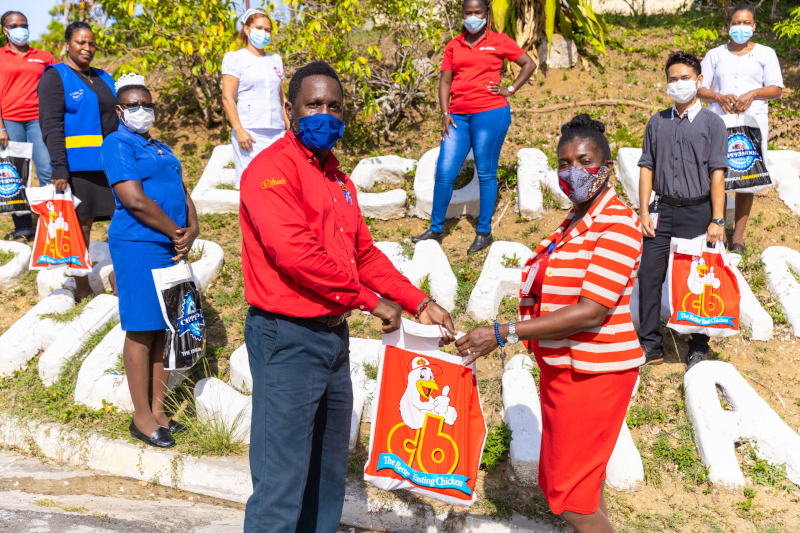 The CBG team currently consists of more than 1200 people, spanning more than a dozen facilities across Jamaica. While a few of its operations are based in the capital of Kingston, several farms and production facilities are nestled in the parish of St. Catherine and as far west as Hanover. In terms of business lines, the company's flagship division CB Foods sells into supermarkets, wholesales, hotels and restaurants.
Lyn notes, "We have a distribution arm that delivers island-wide. Behind that is the processing plants and behind that is the farming. We work with many contract farmers to promote entrepreneurship and we educate about the importance of good animal genetics and nutrition, all coming from Newport and our feed mill. Our operation is very integrated. We have a number of projects in the pipeline that we're really excited about – things that will help the farmers and other small processors – which will be very positive for the country. I think that developing through collaboration is the future."
Currently, CBG exports to 18 countries across the Caribbean. According to Bogues, "Our presence in the region is largely with our animal feeds. And, that says something, that farmers many miles away are willing to wait on a container load of our feed because it helps to improve their yield and the performance of their livestock. On the CB Foods side, we're in the Cayman Islands and Trinidad, to name a few. Export is a big part of the future of our business."
The CBG team is excited about the future and proud to continue working as advocates for change – creating jobs, supporting entrepreneurship, investing in education, promoting environmental sustainability, and above all making a difference to Jamaica.
Summing up what makes CB Group so special, Lyn shares, "My family didn't grow up on a farm, but they fell in love with agriculture after leaving the bakery. It's one thing to see a business and an industry grow, but when you see the impact it has on people's lives and the country, you can't help but love what you do. That kind of culture is now part of our DNA. You join CBG when you want to make a difference. Through the generations, we've come to realize we're not just in the chicken business and the agricultural space. What we really do is develop sustainable industries."
The Nest
Dubbed "The Nest", the CB Group's new home will be a place of rapid growth and development; an incubator of innovation. Through a single location, it will house three independent operations:
Hill Run Farms: An R&D Farm for livestock, where they will grow 2.5 million+ chickens and 10500+ pigs annually
Harvest Hub: A 500+ acre R&D Farm for the new crop division – Imagination Farms
ROC, "Revolutionary Operations Centre": A new, world class poultry processing plant
While each operation will operate independently from a business point of view, they will rely on each other from an environmental perspective. CBG believes this hybrid approach is a superior and more complete business model because it not only puts people first, but it increases operational efficiencies and reduces environmental impact. The total investment is projected at $USD 120 million ($JMD15 billion).
Major environmental benefits of this project include reduced water usage, elimination of biological waste sent to the city dump, and more efficient energy usage. The new plant will save 200 million liters of water and eliminate 15 million pounds of waste from going into the dump annually.
AT A GLANCE
CB Group (CBG)
What: One of the largest diversified agribusinesses in Jamaica and Caribbean
Where: Headquarters in Kingston, Jamaica
Website: www.mycbgroup.com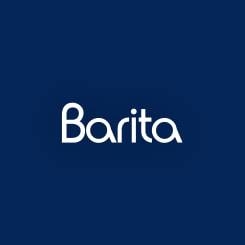 Barita Investments Limited – www.barita.com
"We are the future of money. We are financial gamechangers. We're here to revolutionize wealth accessibility with smarter tech, teams and interactions. Barita knows money. We've proven it for over 40 years. Our MoneyIQ is about applying the best of tech, Intel and industry insight to develop real solutions and build real wealth. We Excel in: Equities Trading, Fixed Income Securities, Foreign Currency Trading, Asset Management and Unit Trusts Fund Management."

A Taste of Jamaica – atasteofjamaica.com
To bite into Jamaica's most iconic snacks is to dive into our rich, diverse culture and people. A Taste of Jamaica was born from a vision to share this nostalgia of our food and culture with our diaspora, and to provide a new and exotic culinary experience for anyone.