Jamaica Stock Exchange
Celebrating 50 years strong
Business View Caribbean interviews Mrs. Marlene Street-Forrest, Manager, Jamaica Stock Exchange, for our focus on Economic Growth & Development in Jamaica.
The Jamaica Stock Exchange ("JSE") is celebrating its 50th Anniversary with a striking new logo, and tagline: "50 Years Strong: Cultivating Economic Growth, Celebrating Our Past and Embracing Our Future." Incorporated in 1968, the institution started operation in 1969 at the Bank of Jamaica (BOJ) building in Kingston and moved to its present location at 40 Harbour Street in 1998. Thanks to the forward thinking of its founding members: Willard Samms – Annett & Company Limited; Raglan I. Golding – Capital Market Services (Ja) Ltd.; Edward E. Gayle – Edward Gayle & Company Ltd.; and Anthony Lloyd – Pitfield Mckay Ross & Co Ltd., and everyone who has followed suit, the JSE Group has evolved into an enterprising and reputable business.
The Exchange's principal mandate is the mobilization of capital to facilitate growth and development of companies and, by extension, the economy. It sounds straightforward and, yet, there's much more to it. According to Bloomberg Businessweek, Jamaica is "Home of the World's Best Performing Stock Market." In fact, "the Jamaica Stock Exchange is so obscure, even emerging-markets funds don't go there. And it's booming." To discover the story behind this remarkable success, Business View Caribbean went straight to the source. Marlene Street Forrest, JSE Managing Director, has been with the Exchange for 19 years and experienced, first-hand, its ups and downs, challenges and triumphs. The following is an edited transcript of our conversation.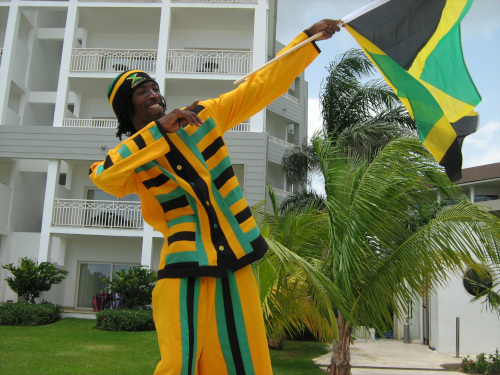 BVC: Congratulations on the 50th Anniversary! How will the Exchange celebrate?
Street Forrest: "Most certainly we are happy to be celebrating this golden year. We will be doing a year-long celebration, geared toward continuing investor education for wealth creation. Included in that will be several programs designed for young persons to meet with our listed companies and our brokers to understand how the market works, as well as a series of outreach at the workplace visits for a better understanding. We also have a 5 km Charity Run, and our 50th Anniversary Limited Edition Publication which was published in January.
BVC: How have operations evolved during your tenure?
Street Forrest: "Over the years, we have expanded our services to the market. At the time I came, we started doing electronic trading and settlement. We now have the Jamaica Stock Exchange and its subsidiary, the Jamaica Central Securities Depository Limited, along with its subsidiary called the JCSD Trustee Services. To ensure we offer full services to our investors and member dealers, we expanded the JCSD to offer registrar services and, based on the subsidy, trustee services.
"We have created several different markets to meet the needs of our customers. There is the JSE main market, and in 2009, we created the JSE junior market; followed by the JSE bond market and the US Dollar equities market. All are operating nicely and we have added securities to those markets as we go along. In technology, we have instituted an online trading platform to ensure we reach the global markets. We also launched a mobile app for android and iPhones and made our website very interactive. Over the last eight years, we implemented our eCampus, designed to educate broker members and anyone who wants to invest in the capital markets. As the name suggests, it is electronic with some amount of blended learning and face-to-face.
"Also in 2008, we moved from a mutual company to a demutualized Exchange. It separated our regulatory division from the commercial division, with independent board members forming the Regulatory Market Oversight Committee. Its decisions on regulations are final and binding on the company. That ensures the maturity of the market and allows us to lead by example in terms of transparency and to bring more confidence in the market."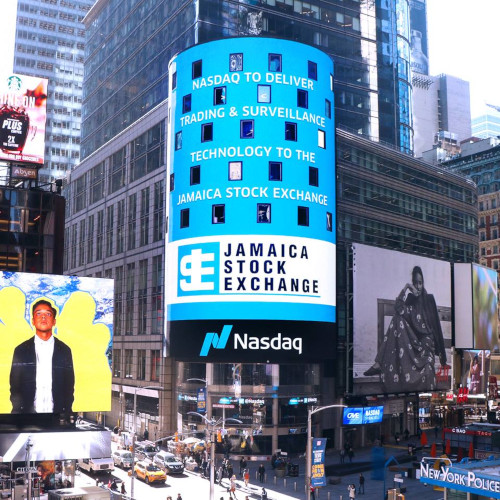 BVC: How does the JSE inspire an interest in the stock market?
Street Forrest: "Looking at the necessity for good governance, and how we can improve and attract listed companies who want to do well, we instituted the JSE Best Practices Awards. The awards look at how companies react to market changes with information on their website; how quickly they submit their annual report, based on our requirements, and financial statements, etc. It encourages our listed companies and member dealers to concentrate heavily on best practices. Also last year, we launched our Corporate Governance Index. While this is not yet published to the general public, it is a measurement where we look at different aspects of corporate governance for our listed companies and apply a rating. The companies are given their scores in terms of corporate governance, along with feedback on areas of weakness that they can fix.
"To include students, we have instituted the stock market games in over 80 high schools in Jamaica. That is on our local reach. For our global footprint, we have recently been approved as a designated Exchange for Canada and we are part of the Canadian Securities Depository. Our focus is in encouraging persons within other countries to invest in stocks in our market, and, by the designation, it allows persons buying stocks in the main market of the Exchange to put it in their 401K or savings plan for tax purposes. We have also just been approved by the CSD as participants, with the intention to encourage persons to cross-release their securities on our market."
BVC: How many companies are currently listed?
Street Forrest: "We have 77 companies comprising 107 securities in all, which comprises the main, the junior, the USD, and the bond market. On the main market, we have 39 companies comprising 53 securities; on the Junior Market, we have 36 companies comprising 38 securities; the US Dollar Equities Market has 9 companies comprising 12 securities; and the bond market has 4 securities. Each market is growing, and companies can graduate from the junior market to the main market. We are expecting a progressive and productive year in 2019, anticipating in all markets somewhere around 20 new securities.
"At this point, we are looking at the social sector. This past January (2019), we launched the Jamaica Social Stock Exchange. It has two parts: first, the concentration will be on projects from Foundations etc. that can be listed on the Exchange via donation. And as that regulation is ruled out, we'll be looking at listing social impact companies."
BVC: What do you find are the biggest challenges?
Street Forrest: "For listed companies, there is much more scrutiny and regulation, and while we have a lot of listed SMEs and MSMEs, our biggest challenge is encouraging them and getting them over the hurdles of coming to market. They may operate well, but usually their organization has deficiencies in orderly financials and business plans. So, we have designed programs to assist them with getting those things done to meet the requirements of listing on the Exchange. We have a pretty robust regulatory environment in the FSC to which we report and in regard to our regulatory matters and oversight division. We also have a supportive financial environment that benefits the players in the industry. I would love to see us move beyond the restriction that we have for launching products that are currency based and the approval that comes from our Central Bank. I understand that, in terms of overall oversight of the economy, they have to be cognizant of the impact of any security they attract and the aspects of the foreign exchange. But I would like to have our country be less fragile and have a little more elasticity in terms of encouraging those types of securities listed on our market or approved for fundraising.
"We do advocate regulation changes to a limited extent. But doing that advocacy, the Bank of Jamaica would be required to look at whatever impact they believe these types of securities could have in demand for foreign exchange. Having said that, we recognize that to have a diversity of products and services, we have to look at how to loosen the reins on that. That's an area of concern and we have been having dialogue with the Bank on that."
BVC: What are the most important attributes we should know about the Jamaica Stock Exchange?
Street Forrest: "I would single out the fact that, while sitting in Jamaica, it is outward-looking with a global footprint. It is also a market where real wealth is created. In 2018, we were the Best Performing Stock Market and the Best Performing Index in the world, according to Bloomberg. Obviously, there is value in the market, and there is a confidence in Jamaica as a place to invest. The Stock Exchange group, meaning the JSE and the JCSD, provides efficient service to the market and the outward looking strategy is that with each transaction we are working to be that place where our footprint is on every capital market transaction."
AT A GLANCE
Who: Jamaica Stock Exchange (JSE)
What: Principal stock exchange of Jamaica
Where: Kingston, Jamaica
Website: www.jamstockex.com