Antigua Computer Technology
Antigua's single source technology provider
Business View Caribbean profiles Antigua Computer Technology ,a single source technology provider, in St Johns Antigua
Antigua is a small island in the West Indies region of the Caribbean. As the island is a luxury tourist destination, there are many small hotels and resorts littered across the country. If you were a guest at one of Antigua's small hotels before the late 1980s, your reservation would have most likely been handled manually by a desk clerk who would have filled out a paper form in ink. It would then have been put it in a file drawer for later reference.
This manual procedure became obsolete by 1988. Salomon Doumith, who had just graduated from the University of Miami, formed a company with his partner, Riccardo Romei, and worked to bring Antigua's small hotels into the information age. The company born from their vision is Antigua Computer Technology, commonly referred to as ACT. The company's first product, a hotel guest management software, was a billing and reservation system for small hotels. This allowed their administrators to track reservations, know who was in their rooms, how much their guests were to be billed, and what taxes they were required to pay.
In its early years ACT continued to evolve software programs for hotels and other clients in the island nation and beyond. ACT created a program used by a finance company for the issuing of loans, a British West Indian payroll system, software for used-car inventory tracking, as well as many other products. However, Doumith, who describes himself as a technical and "hands-on type" of person saw that along with these applications, there was an obvious need for the computers to run these programs. "It was at this time that we got into the importation of computers to supply these small hotels and other family businesses," he says. "And, as it grew, we started getting more into hardware."
In 1990, ACT also began to provide network administration for its hotel clients who had no formal IT departments. "We became their IT staff," he says. The company also expanded into the government sector as the need for automation was rapidly growing. As the company grew, ACT began to provide needs analyses for companies, as well as supplying them with the hardware that was required. "We came in during that period of time where everything was manual, so we were designing accounting systems with Point of Sale, along with the necessary training needed for such services," Doumith explains. "We started in software development and as soon as we saw the need for more expertise in the hardware field, we got directly into it. It was a niche market – software development, hardware, and training."
The company also began assembling its own PCs (Personal Computers). Graduates from the local state college were hired using components shipped in from Miami. "These PCs were locally built and locally supported – we had all the spare parts along with the acquired skill set. A product line for the home market was established, a line for the educational market was introduced, and one for the commercial market was produced." Doumith says. "We grew the company at a fast pace into every single sector of the market; we captured over 70 percent of the computer market in Antigua during that time."
As clients' needs for both software and hardware began to explode exponentially, ACT kept up with the frantic pace. "As the demand for these PCs were growing, so did the need for internet access. Doumith remembers, "This was 1995-96, and we were configuring these PCs, getting them to the end users, and allowing them to have internet access. What we provided complimented one another and, in 1999, we were granted both the license by the government to be an ISP (Internet Service Provider) and also a license to operate a VSAT (A Very Small Aperture Terminal – a two-way satellite ground station with a dish antenna). This afforded us the opportunity to provide more affordable internet in Antigua. We grew a customer base of three to four thousand dial-up internet access customers using this satellite technology along with fiber optic capacity."
"We invested over 10 million dollars towards the preconstruction costs to land the fiber optic cable into Antigua. We expanded into wireless internet technology in the days when there was no Wi-Fi. A company in Virginia built an antenna product that was used to extend the Wi-Fi signal to go up to six miles while allowing more speed than the wire technology. ACT was the first in the region to build and provide this high-speed wireless internet technology with coverage of over 70 percent of the island. At present, Wi-Fi access points are situated on the electric poles and other strategic locations, which allow visitors to experience high speed Wi-Fi internet access on the go."
Today, ACT has grown into the island's largest, single source technology provider. "We sell every aspect of technology from the PC to the software, from power to switching, from cabling to internet access, from sales to after-sales support. ACT even provides the training that is required to fulfill this demand," Doumith says. "We provide analysis, design, and installation of all computer technology products and services. For example, we will analyze your drawings of a new building or an existing building, and design the infrastructure for the network cabling, Central UPS, and power distribution. We will design and install a cutting-edge data center while providing you with the cooling and UPS backup power, complemented with the servers, storage, and data security solutions, with a 24/7 support systems. ACT provides end-to-end solutions."
ACT is Antigua's Business Partner with many well-known prestigious companies, including Microsoft, IBM, APC, Hewlett-Packard Enterprise, HP Inc., Newgen Software, HID, Lenovo and others. "About three years ago, we teamed up with IBM to offer solutions to companies, banks, and the government in the areas of security and analytics. Hence, we are able to deliver expertise to our clients," Doumith states. ACT's headquarters are located on Old Parham Road. This facility houses its cutting-edge data center, administration offices, the ACT Service Center, and an enterprise ACT store focusing on peripherals, networking, and other enterprise products. In addition to its own computer store in the heart of St. John's, where it offers a complete line of brand name computers and accessories, along with a wide range of repair and support services, the company is also a RadioShack distributor. ACT operates two RadioShack stores with the flexibility of offering its own products in addition to the RadioShack brand. "We bring technology to Antigua," Doumith proudly professes.
Doumith says that his company's current goals are to expand its IT services throughout the Caribbean region, grow the server capacity of Antigua's online gaming industry, and offer cloud computing for its clients. "We have already looked at Hewlett-Packard's design for cloud computing in Antigua, whether for disaster recovery or for backups," he reports. "The infrastructure is in place, so you will not need to go outside of the region or outside of Antigua to have your content stored. This is a market that we're going towards."
With over 30 staff members and decades of expertise in the technology field, in 25 years, ACT has grown to become the country's largest, single source technology provider, and Salomon Doumith is convinced that the best is yet to come with the next generation of Doumiths. Salomon has three motivated, intelligent sons who share a common drive to bring the company another 25 plus years of success, and expand the presence of innovative technology in Antigua. His oldest son, Aziz, has recently departed IBM in the U.S. to leverage his skills in the family business after completing his Master's Degree in Computer Science. His second son, Andrew, has recently completed his Bachelor's Degree in Management Information Systems and is in the process of pursuing a Master's Degree in Engineering in Technical Entrepreneurship. Alex, is in the process of completing his Bachelor's Degree in Business Management. "Together, we have a lot to offer Antigua," he proudly asserts.
Check out this handpicked feature on Hermitage Bay, Antigua.
AT A GLANCE
WHO: Antigua Computer Technology
WHAT: A single source technology provider
WHERE: St. John's, Antigua
WEBSITE: www.actantigua.com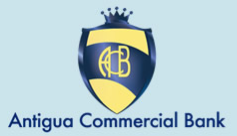 Antigua Commercial Bank – Antigua Commercial Bank (ACB), the country's first indigenous bank and public company, was incorporated in 1955. ACB is well-known for its role in assisting local entrepreneurs and small business owners. Its subsidiary, ACB Mortgage and Trust Company Ltd., is the largest indigenous provider of mortgage financing on the island. – www.acbonline.com

Hadeed Motors Ltd. – Founded in 1972, Hadeed Motors is Antigua and Barbuda's largest auto dealer, and one of the country's most successful and dynamic business enterprises. It sells Nissan, Daihatsu, Suzuki, and Infiniti automobiles. Its mission is to be committed to quality customer service, to achieve excellence in product quality and diversity, to offer progressive and unparalleled service, to exhibit innovation, and ultimately to be a leader in all of its markets. – www.hadeedmotors.com