Edgewater Development Ltd.
Complementing the Caymans
Business View Caribbean interviews Kris Bergstrom, President of Edgewater Development Ltd, for our focus on the Construction Industry in the Cayman Islands.
For more than 20 years, award-winning Edgewater Development Ltd. has been adorning the Cayman landscape with stunning architectural designs and impeccable attention to detail that masterfully complement the natural beauty of the islands. Edgewater Development specializes in property development, custom home building, commercial construction and interior fit-outs, renovations and additions, offering complete turn-key design and construction services for all types of residential and commercial projects, including those on Little Cayman and Cayman Brac. Since 1998, the team has completed over $100 million in construction projects. A separate division under the umbrella of the Edgewater Group, Edgewater Properties Ltd. is a full-service, first-class real estate company specializing in sales of high-end residential homes, beachfront condominiums and commercial properties; rentals; property management; and concierge services.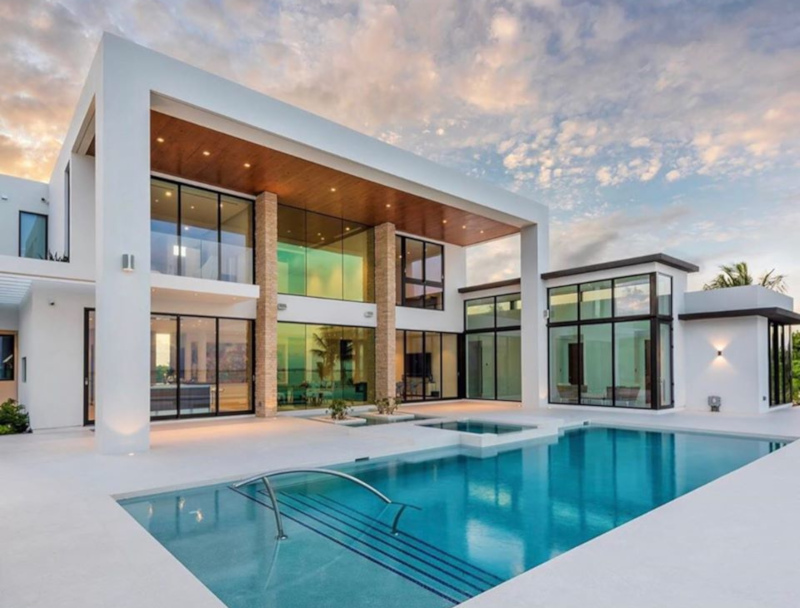 Edgewater Development has been breaking ground and building dream homes for more than two decades in the capable hands of company founders, Kris and Debi Bergstrom. A long-time pilot, and former Senior VP of Operations for Cayman Airways, Kris Bergstrom still flies on a reduced schedule, while serving as President of the Edgewater Group and providing the creative impetus that's fuelling the highly successful Edgewater Development. Kris recounts, "My wife, Debi, and I began Edgewater Development back in 1998, primarily to build spec homes after having a tough experience with a couple contractors in building homes for ourselves. We started by building spec homes and building and selling, building and selling. Then we had friends approach and ask us if we could build for them and that's really the genesis of the business."
That start-up family business has grown from one office over the Bergstroms' garage to a company that covers the real estate market in Cayman. Building spec homes led to bespoke home building for discerning clients and eventually evolved into a general contracting firm doing store fit-outs and commercial work. As the company grew, the buildings grew in size and value. "A few years ago, we rebranded from Edgewater Development to the Edgewater Group," says Kris, "and we split off a property management division called Edgewater Properties. My wife became a full broker, listed with the Cayman Islands Real Estate Brokers Association (CIREBA) and took over the real estate side of the business. I still head up the Edgewater Group but we're now focused into producing our own developments. We started that four or five years ago with our launch product called The Residences at Magellan. Our latest project is called The Meadows in West Bay. It's a 113-unit townhome development that ranges from one-bedroom to three-bedroom units. It's a residential community style with a couple of pools, a lake, and clubhouses. This is something I've wanted to do for a long time. I came up with the concept, outlined the design, then sat down with the architecture team and they delivered the drawings and the details. The design concept, style, and layout all came from us, internally."
While the architecture element is outsourced, all marketing materials, sales of the units, setting up of contracts, and procurement is done through the Edgewater office in George Town, Grand Cayman. For large construction sites, a satellite office is put onsite for the team to manage the project, but other than that, Edgewater operates as a small family business. Kris notes, "My son and daughter-in-law work with my wife and I and a handful of other employees that have been with us quite a while. Two of my key people have been here well over 10 years; my head project manager Dick Wilhelm, has been with us since 2004 and our quantity surveyor, Milton Buchanan joined me about 12 years ago. Coming from the general contracting world, in the early days, we used to self-perform on all the contracts. Now we self-perform the first portion of the work and we sub-contract a lot of the other elements." Edgewater Development maintains a core team, and a construction yard with all the general contracting equipment, so they are able to feed and deliver to their sites. One of the key challenges being in the Caribbean is the procurement of items and maintaining a schedule, as well as understanding the technicalities that go with the timelines of ordering materials and getting them to the islands in order to meet project deadlines.
The other challenging aspect is financial. As Kris explains, "We have a very different financial model here. If you're in the North American market, for instance, as a contractor, I could probably get most of my materials delivered to the site and I don't have to pay 100 percent ahead of time. Whereas when we buy something, we have to have it paid in full by the time it leaves the dock in the U.S. So that creates a challenge when you're doing the financial structure for the projects. But those are all challenges that we've learned over the years and we know how to manage. It's part of our DNA now."
Percentage-wise, Edgewater Development is currently about a 70 percent residential to 30 percent commercial mix. The firm has 26 apartments under construction now, which will be retained as rentals – a good stepping stone to move into the 113-unit building complex because the sizes of the buildings are basically the same as what the bigger complex will have; there are just more of them. The experience is giving the team an excellent example of how the larger residential jobs will be run. In conjunction with that, the company has a returning client base that comes back for fit-outs in small shopping centers, including a GNC store that was completed late last year and a coffee shop for Café Del Sol that's almost finished. Home renovations are another steady source of work.
"We've also got a few other commercial projects on our bid table that we'll execute, if they come through," adds Kris. "It's a very good mix of projects. I refer to the homes we're doing in The Meadows as a Caribbean/colonial style architecture. Inside we're keeping the finishes very modern, not cluttered, but on the outside, looking at all the various developments going on around us, there are a lot of very modern things going up and I thought it was about time for us to bring back some of the bright colors and porches and overhangs that the Caribbean/colonial style offers." Land isn't readily available for these types of developments; it takes some searching. The Cayman Islands are a small country and finding property in the right areas with the right zoning is becoming more challenging as it gets more developed. When looking at prospective land, all the options have to be weighed. It's not as simple as moving into another section of undeveloped property, because there is a finite amount of land.
Being an agile, family-owned business, unique opportunities can be seized when they present themselves. One project that stands out for Kris involved the whole community. He relates, "It was a house that we rebuilt for an elderly lady after hurricane Ivan in 2004 destroyed hers. We raised community assistance by reaching out to suppliers to donate materials; reaching out to other companies and employees to donate time. I came out of the office and put on a toolbelt and joined my wife and my kids and a lot of other people and we built that lady a new home in about 17 days. That was one of the most rewarding things I've done. On the flip side of that, a client wanted us to build an award-winning house for them over on Little Cayman. We ended up doing that project and became very good friends with the owners. And we did win the Governor's Award for that home in 2015. It is a spectacular Bali-style house, large porches with overhangs, some connecting walkways in between. We were able to go antique shopping with the client when we were furnishing the home – that kind of thing makes what we do a whole lot of fun."
When it comes to smart home technology, Edgewater Development installs a variety of products in new builds that certainly make life easier for tech savvy homeowners – the convenience of controlling everything from your phone or your tablet. "However," Kris cautions, "it becomes obsolete so quickly. I try to steer my clients into a simpler system that can change with advancements in technology. I still recommend that they hardwire to a central area but I try to dissuade people from spending a lot of money putting hardware in that may be obsolete in five or six years."
Looking ahead, The Meadows development is forecasted to take three or four years to complete. And there are other projects in the wings, maybe some smaller developments with 10 to 20 units at a time. Succession planning is also in the works. According to Kris, "I'm still a Captain with Cayman Airways, flying 737s on a reduced schedule basis. And I'm really trying to bring family into the business, fill them with the knowledge to carry it on, so there's some way of passing this on to another generation. We are proud to be a family-oriented organization and we try to develop relationships with our clients to treat them as family and friends. We are very passionate about property in the Cayman Islands and with our diverse experience can certainly work with sellers and buyers, alike. Our commitment is to continuously improve the quality of work Edgewater clients have come to expect."
AT A GLANCE
Who: Edgewater Development Ltd
What: Complete turnkey design & construction; division of Edgewater Group
Where: George Town, Grand Cayman
Website: www.edgewater.ky     www.themeadows.ky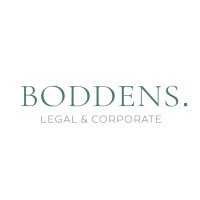 Boddens – Boddens.ky
SMALL FIRM, BIG KNOWLEDGE:  
MEET BODDENS, THE CAYMAN ISLANDS PROPERTY LAW AND IMMIGRATION EXPERTS 
In the mid 1990s, several Cayman Islands-based legal firms expanded operations to other offshore jurisdictions such as British Virgin Islands and Hong Kong. The movement continued over the next two decades, but local firm Boddens saw an opportunity in avoiding the trend, making it their mission to become the top experts on all aspects of Cayman Islands law, business and commerce.  
Today, Boddens has achieved that goal thanks to an unfaltering focus on "keeping it local" and on cultivating client relationships, offering personal guidance in the firm's core practice areas—which include real estate transactions, air and sea vessel registration, corporate administration, business licensing, immigration services, investment residency and more. 
Despite being a one-stop shop for legal and corporate administration services, Boddens has seen an increased demand in Cayman Islands "independent means permanent residency", which is achieved either through a qualified business investment or by purchasing developed real estate upwards of US$2.4 million.  
"It's an enticing option," says Boddens Managing Partner Dale Crowley. "As a British Overseas Territory with a stable government, a booming economy, and no restriction on foreign ownership of real estate, becoming a permanent resident of the Cayman Islands is extremely attractive and our team is poised to help navigate that process effortlessly." 
Other benefits of Cayman residency include exemption from direct taxation (there are no capital gains, corporate, inheritance, personal income or property taxes in the Cayman Islands); access to first-rate healthcare and education; a high quality of life and more.  
For more information about establishing a business or obtaining residency in the Cayman Islands, email hello@boddens.ky.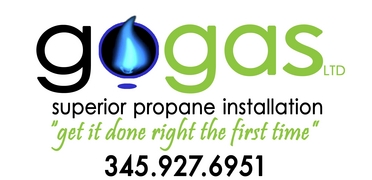 Go Gas – gogas.pro
Go Gas Ltd. is the Premier Propane Gas Design & Installation Company in the Cayman Islands.  From cook-tops & ovens to water heaters, generators & BBQ grills – Go Gas Ltd. is your choice for cost effective propane solutions with superior installation quality.  Get it done right the first time with Go Gas Ltd!