Mayaro/Rio Claro Regional Corporation
'The Miami of Trinidad'
Business View Caribbean interviews Mayaro/Rio Claro Regional Corporation Chairman Raymond Cozier for our focus on Economic Growth in Trinidad
The Mayaro/Rio Claro district is Trinidad's hidden gem, just waiting to be polished. Located along Trinidad's eastern coast, Mayaro is home to miles of tranquil sandy beaches, soaring ocean views, and a rich canopy of palm trees.
"A beautiful drive through the lush coconut trees welcomes you as you enter Mayaro from the east," says Mayaro/Rio Claro Regional Corporation Chairman Raymond Cozier. "We have the longest beach on the island – over nine miles. It's been a favorite holiday place for generations of Trinidadians with small hotels, guest houses, and holiday homes rented throughout the area."
But Cozier is hoping the region's natural beauty will soon attract visitors and tourists from further outside the island. "The Mayaro brand should be effortlessly marketed and known worldwide," he says. "I hold the view that Mayaro is the Miami of Trinidad. The potential of Mayaro is to be exploited and developed. We have just touched the surface of the kinds of potential existent in Mayaro. We haven't gone into the depth of the availability of resources to be developed here."
As it is, the area is rich in food and hospitality, and has endless opportunities for eco-tourism. Mayaro/Rio Claro is home to several eco zones and rivers and is a great place for recreational activities. Tourism-based businesses have begun to pop up across the region, including several roast fish vendors. "Roast fish is something that has developed over the past few years. It started with one guy and has excelled, now being one of the biggest attractions to Mayaro," Cozier says. "People come from all over Trinidad to have this roast fish."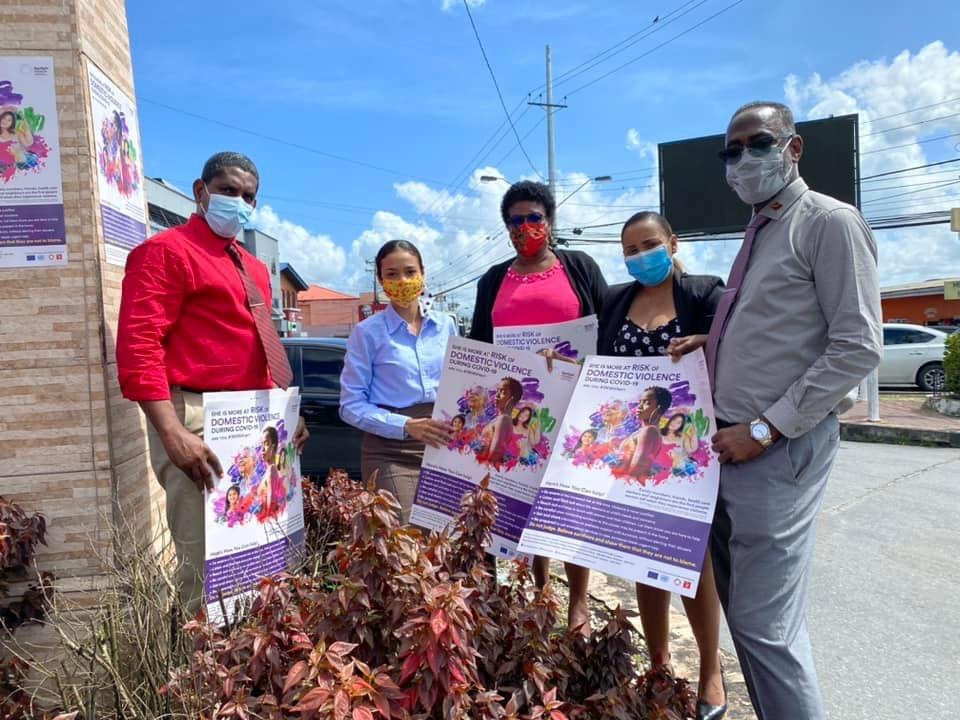 In addition to the culinary delights, visitors to Mayaro/Rio Claro can check out the Mayaro Nature Park Team 99 Vybez Fun Park and the area's numerous beach houses. "The fun park is located in a little forested area with ATVs, parks, jet skis and numerous recreational activities," Cozier says. "We have coastline filled with beach houses and a nature park and resort area, again, in a little forested area with a variety of animals. These are some of the best tourism attractions Mayaro Rio Claro offers."
But even with all it has to offer, Cozier says Mayaro still goes unnoticed by travellers. He admits, "Mayaro/Rio Claro has always been overlooked for tourism developmental projects. This scarcity of improvement and installations of tourist attractions often leads to apathetic visitors and makes it tedious for locals to find employment in the area."
To help attract more tourists – and polish the gem that is the region – Cozier is looking to make some strategic changes that he believes will make the area more attractive to visitors. A local economic development committee was recently formed to aid in establishing a community economic action plan. Part of that plan includes lobbying the Ministry of Tourism to get funding for beach facilities. "Our shores, with all these miles of beach, there aren't beach facilities," Cozier explains. "That's really one of the negatives that we are working on because when people come to our shores, it's imperative that we have these facilities to allow people to have some privacy."
Another project they are hoping to start soon is the development of a food strip along the Plaisance Strip leading to the beach front. "We aim to deliver value-for-money services to uphold a keen standard and aesthetic environment for our tourists," Cozier says. "The food strip will create economic opportunities and attract more tourists to our shores."
The Regional Corporation has also been working assiduously to make the region of Mayaro/Rio Claro a more environmentally friendly place. Regular beach cleanups help keep the beach appealing clean for tourists. The most recent cleanup done over Easter brought in a total of 123lbs of garbage. The cleanups are done through a partnership between the Office of the Member of Parliament for Mayaro, Flying Tree Environmental Management, and the Kernaham Cascoudoux Upcycling and Plastic Pollution. "At this event we also installed a 'green bench,' which is made of 10,000 plastic bottles and Styrofoam that will last over 500 years," Cozier reports.
Water access has been an issue recently, so the Water and Sewage Authority was called in to rectify the problem. "A lot of people did not have water in the taps for weeks and then when it was made available, the water was tremendously discolored," Cozier explains. "So we held meetings with various managers of WASA, and the Chief Executive Officer (CEO) of WASA. The Member of Parliament for Mayaro, Mr Rushton Paray also engaged the CEO in meaningful discussion to highlight the challenges faced by the burgesses and ascertain restoration solutions to remedy the situation. A lot has now been addressed and a measure relief has been granted to the people. There are still a few areas that are having some issues, but most of the situation has been addressed, and the areas that are still out, we are providing truck borne water to ensure people have a supply for their daily use."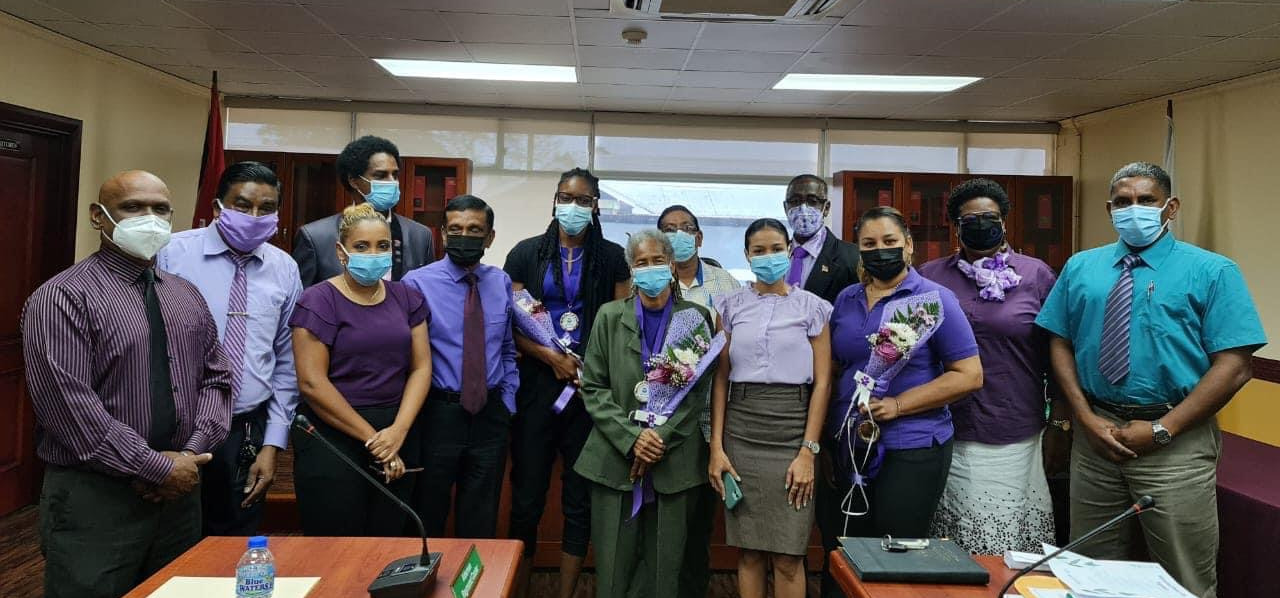 To help bolster local business, the Office of the Chairman at the Mayaro Rio Claro Regional Corporation has started a social medial video series called 'Wah Yuh Go Do in Mayaro Rio Claro.' The video series features has so far featured more than 20 businesses and has attracted more than 24,000 views. "We started highlighting businesses in our region that would attract tourists and visitors to come to Mayaro and start a conversation," Cozier says. "So if they want to come to Mayaro and want to know what you can do here, you learn in the video 'wah yuh go do.' This initiative has certainly catapulted the hype of what the people of Mayaro/Rio Claro has to offer. When you access and view those videos, you encounter a number of things you could do when you come to Mayaro."
The region also encourages local entrepreneurship by offering markets and layby booths in the town center. This has allowed citizens to sell local cuisines, local handcraft items, and local produce like the Kernaham watermelons, Ecclesville cocoa and Navet provisions.
Even more changes could be coming to Mayaro/Rio Claro soon, as the Trinidad government has passed a local government reform bill that will give local governing bodies more responsibility and power. This will allow the region to be in charge of its own schools, the collection of taxes, employment and social welfare programs. The use of technology be enhanced and upgraded to help digitize all the local government processes. "We will need to have a more enhanced IT department," Cozier says. "We will require more resources, more specialized people in terms of accountants, engineers, police. We will have to be really engaged. It will be a lot more responsibility than we had before."
With his new responsibilities, Cozier is hoping that over his time as Chairman of the Regional Corporation, he can make some significant change. "I want to see all departments operating in a more efficient manner," he says. "Right now, things take too long to happen. We have a lot of structures that don't have an approved plan. People just build because the system is too slow. The system frustrates people because it takes so long to get a plan approved. If you want to build a house you have to wait five years. I am determined to fix that. The system should help people facilitate and accomplish their goals, not frustrate."
All of the changes and improvements to the region have been planned to bring more attention to the region and attract tourism from outside of the island. It is especially important for Mayaro/Rio Claro to improve its tourism industry, as its current major economic driver is oil and gas. Over the past few years, Cozier says it has become increasingly evident that that industry cannot be relied upon. He notes, "Most of the people in the area worked on the platform, out in the oil companies; the Amoco, the BP, the Shell, all those companies. After the onset of the COVID-19 pandemic, it has depleted tremendously so that people cannot depend on oil and gas anymore. The tourism industry has great potential. I want to see the industry develop to where people will be able to earn their living, even when oil and gas is not able to facilitate them anymore."
Cozier believes having a healthy tourism industry will dramatically improve the livelihood of Mayaro/Rio Claro's citizens, and bring much needed attention to the region. He shares, "I want our community to be active. Parents will be able to feed their family and send them to school without having to sit at home with nothing to do and be frustrated wondering where their next dollar is coming from. I want to see the young men and women in our community have something legal to do and not have to engage in illegal activities just to survive, just to live."