Fontana Pharmacy
Adapting to meet customer needs
Business View Caribbean interviews Anne Chang, Director of Fontana Pharmacy, for our focus on Best Practices in Business Management in Jamaica
A lot has changed since Jamaica's Fontana Pharmacy celebrated the grand opening of its Waterloo flagship store in late 2019. "What a year it's been for sure," says Anne Chang, Fontana Pharmacy Director. Soon after their "sneak peek", complete with influencers and a ribbon cutting with the Prime Minister of Jamaica, the world was thrown into chaos from the COVID-19 pandemic.
"Once COVID hit, honestly, we have been very lucky because we are considered an essential service. But we have definitely been impacted by a number of things," Chang admits. "First of all, we, as a business are heavily dependent on tourism and a number of the hotels were shut down – most of them just reopened in September. The entire Jamaican economy is reliant on tourism, and we have been under a curfew since April. That fluctuates, so we have had to be extremely flexible in terms of our response because at one point we had to close at 5:30 pm and normally we close at 10."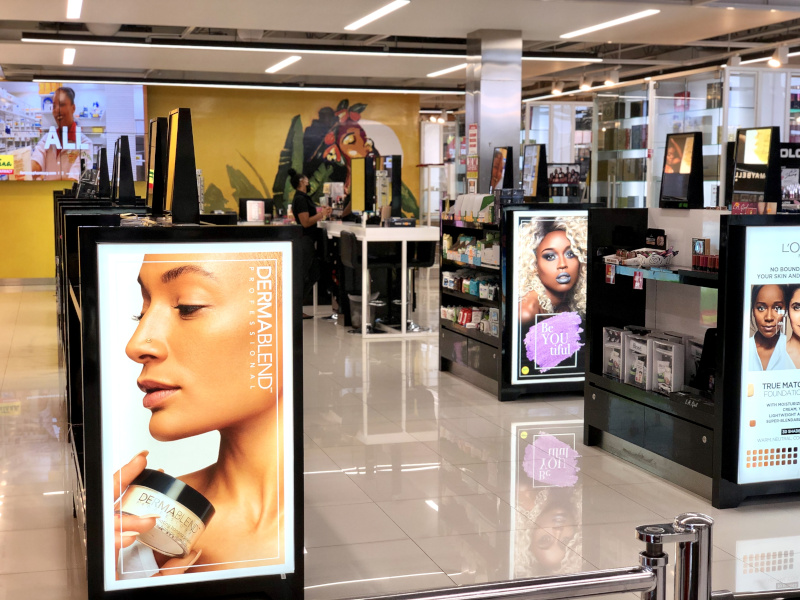 But Jamaica's leading pharmacy chain was ready to adapt and make any changes necessary to keep their operation a success. According to Chang, "We have a lot of connections to North America and also who we order from, China among others, so once it actually started happening I feel as though we put things in place very early. We had a hunch as to what was going to happen here by looking at just how quickly it was happening in the U.S. and we adapted quickly."
One of those changes was adopting the curbside pickup model early on in March 2020. Fontana Pharmacy was one of the first businesses in the region to do curbside pickup – rolling it out at all of their locations. And it was a huge success. Fontana also moved quickly to implement health and safety measures in all their stores. Chang recalls, "The government put in a mask mandate here in March ,that we have had the entire time, so we were one of the first ones to really enforce it in terms of 'no mask, no entry,' and we also had hand sanitizing stations as soon as you walked in. We actually started that on the island and now it's become a given."
These early measures were a benefit to the store's bottom line and helped to build trust with customers. "I think people assumed that we would be a lot safer to shop with because of the way we went about things, how quickly we responded," says Chang. "So our sales remained strong despite COVID."
Early on, Fontana positioned itself to become the go-to shop for COVID essentials in Jamaica. They were quick to respond in terms of changing their product mix, as well as changing the environment that people shop in and how they want to shop. During the first couple months of the pandemic, people were stocking up on their prescriptions, so the pharmacy side of the business began to outperform, along with the other departments in all the locations. Chang shares, "I think we pivoted quickly to the things that people were really jumping on early – hand sanitizers, the masks, thermometers, all of those types of items. We did see a drop off in other things like cosmetics. That was a global trend."
COVID-19 encouraged Fontana to pivot to new product avenues, as well. For example, they recently added more pet products to their lineup. "During COVID, so many people got new dogs," Chang explains. "So, it's an area we haven't really looked at before, but we have been growing that. We are always looking to offer new lines." To keep costs low, the company made adjustments to employee hours, moving to a four-day work week and other initiatives to reduce expenses. They also saw a significant jump in their website traffic. "Our online sales obviously grew," says Chang. "It's an emerging part of our business and we saw significant growth. Year-over-year it was roughly 400 per cent. We had been investing more in our website, even before the pandemic, but I think it just pushed us to do even more."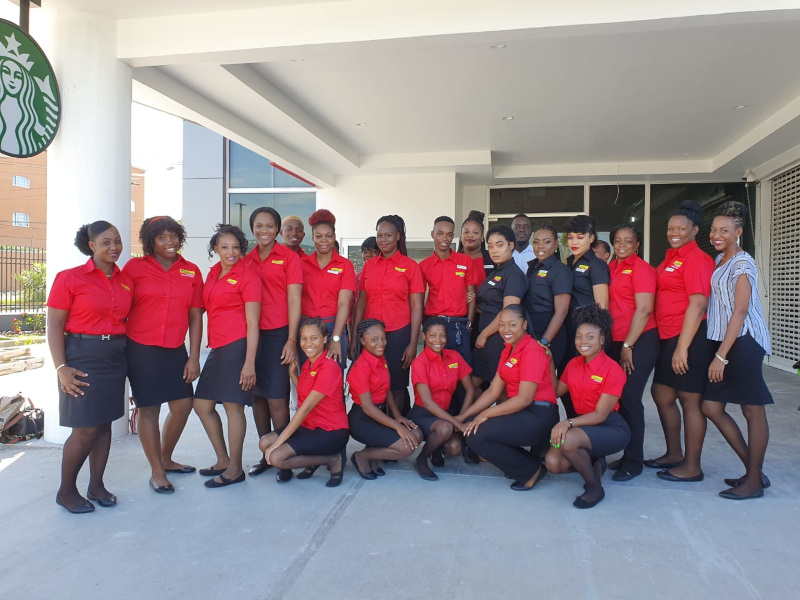 Fontana has been investing into its general technology as well, having recently hired a new IT manager to make sure their stores are all well-equipped. Upgrades to the point-of-sale system are also slated for the near-term future. The new system will provide Fontana Pharmacy with more data on its customer's purchasing patterns. But expanding the website is a top priority. "We are 100 percent looking to have a bigger presence," says Chang. "We know that the world is changing, we know that Amazon is around. But I also believe there is an opportunity to marry the two. Look at Amazon. They now have brick and mortar stores. So I think there is a good partnership there."
The current Fontana Pharmacy website offers a host of products from their stores, including home décor, office supplies, beauty products, toys, electronics and more. They even ship worldwide to 53 countries, which surprises a lot of people. Chang explains, "We ship outside of Jamaica to places such as Australia, Japan; send a lot of souvenirs, but also things to Jamaicans abroad. Items they can't find anywhere else, so they go on the website and order them."
The company currently employs just under 500 people at their six branches – with two sites in Kingston (Waterloo and Barbican), as well in Montego Bay, Mandeville, Ocho Rios and Savanna La Mar.
In addition to the wide range of products Fontana sells in its retail stores, the Pharmacy has also partnered with other local businesses to offer an even wider range of services to its customers. Tara Courier Services has been a trusted partner of Fontana for more than 10 years. Each location has a Tara drop off depot, and the courier delivers all of Fontana's website orders.
"They have been an amazing partner to work with," says Chang. "Every location is a Tara partner. You can drop off and pick up packages." The Montego Bay location also features a Café Blue and a Scoops Ice Cream. Photo services are provided at Montego Bay by Photodayz Imaging Lab, Elite Imaging Lab at the Barbican location and Quickshots in Ocho Rios. The Waterloo location also has a Candy Craze ice cream and candy store, as well as an Imperial Optical and TechnoKrat which carries computer essentials.
Fontana Pharmacy has a goal to be a one-stop shop for customers – from pharmacy to home décor –  and they are well on their way to achieving that. Looking toward the future, Chang has a few other objectives. In the short term, she's hoping Fontana can continue to lead the way when it comes to COVID-19 safety – this time by being part of the vaccination efforts. "Currently, we don't have that in place in Jamaica at all, the way they do flu shots and those things abroad," Chang explains. "Obviously, we want to be part of that vaccine process because we have seen it work with our counterparts in North America. Nothing has been confirmed, but we were in talks with the Health Ministry to try and do just that. There are no concrete plans in place right now, but it is certainly something we want to be a part of as a pharmacy."
Chang's biggest long-term goal, however, is to see even more Fontana Pharmacy locations added to the Jamaican landscape. She acknowledges, "We are always looking at future expansion. We are already well entrenched for that. We are still looking to roll out more locations because we have experienced  a lot of success in Kingston and we do think there are many areas that are underserved."
AT A GLANCE
Fontana Pharmacy
WHAT: Jamaica's leading pharmacy chain
WHERE: Locations in Kingston, Montego Bay, Mandeville, Ocho Rios and Savanna La Mar.
WEBSITE: www.fontanapharmacy.com