Nassau Tile
A proud Bahamian legacy
Business View Caribbean interviews Elizabeth Ramsay, Managing Director of Nassau Tile (Bahamas), for our focus on Excellence in the Construction Industry
For almost a century, Nassau Tile has been enhancing the beauty of the Bahamian built environment. One of the oldest companies in The Bahamas, Nassau Tile is a proud family business with a rich history of success that spans three generations. Established in 1930 by John E. Gomez, this innovative firm has established itself as a true trend setter in the industry, working with homeowners, architects, designers, project managers, and commercial clients throughout The Bahamas. The company is known for having the latest international styles and product offerings and its talented team of tile experts love assisting customers with tile selection and unique design ideas, which can be shipped to all the Bahamian islands.
Business View Caribbean spoke with Elizabeth Ramsay, 3rd generation owner of Nassau Tile, about the family business operations, disruptions and innovations during the pandemic, and her vision for the future. It was a fascinating conversation.
BVC: Can you share some of the back story on the company?
Ramsay: "Nassau Tile was established in 1930 by my grandfather, John Gomez. He came to the Bahamas from Spain, as a carpenter by trade, and he saw a need for tiles. At that time, it would have been handmade cement tiles, so that's what he started making. He also did terrazzo floors. We continued manufacturing into the 1980s, although things really started to change in the '70s in our industry. So then we slowly began importing more from top international manufacturers. My dad, José, took over when my grandfather passed away in 1974, and he really transformed the business into more importing and building those manufacturer relationships.
"We do not manufacture at all, anymore. The tile making space is still very much a handmade product that is labor intensive; hence the small number of cement tile manufacturers still in existence in the world. It's really an artisan product. We've spoken to some of them because we actually have some of my grandfather's original molds that were used to make custom floors, etc. We should touch on the fact that cement tiles have come back in fashion. Interestingly, a lot of the porcelain tile manufacturers are picking up on the cement tile trend and are making the same look in the more durable porcelain tile. It's a really neat tie-in to our history, with the products we carry now."
BVC: What do your company operations entail?
Ramsay: "We have one physical location – the front part of the building is the showroom, where we feature the different tiles in our own custom displays to show people what's possible. Then we have a warehouse facility in the back, and offices and storage upstairs. Our 10 employees make up a phenomenal team. Everyone is integral to Nassau Tile – the business can't function without someone doing their job. Most of them have been with us for a long time. For example, our customer service manager, Shelley, has been here about 15 years. It's a small, family business, where we all work very closely together.
"We consider ourselves to be a tile distributor, which basically covers wholesale and retail. We mostly import from Italy – they are the leaders in the tile industry. We also import from Spain, Brazil, and the U.S. and we sell throughout the entire Bahamas and its 700 islands. Our core customer would be the homeowner, or the homebuilder, but of course that includes all the building trade architects, designers, contractors, project managers, quantity surveyors… everyone involved in the industry throughout the Bahamas."
BVC: How did COVID-19 impact Nassau Tile?
Ramsay: "The pandemic was a huge challenge and we're still going through it now with all the supply chain backups. Our lead times are getting longer but this is where our strategic relationships with our manufactures come in – to make sure we get first priority. Our customers order through us and we keep them updated. Yes, there may be delays but we will communicate that with clients and handle all of the backend headaches so they don't have to worry about it. So that is a big advantage.
"Between March and the summer of 2020 ,there were times when we were curbside and we had to pivot very quickly. So we really ramped up a lot of the digital things we had in place. For example, for our Out Island customers, and people building second homes here, we already relied heavily on email and What's App with them. That then became the standard for all of our customers, where we could send them pictures so they didn't have to come until they were making the final decisions. We also had to push out a lot of communications about how to do digital payments through online banking.
"Fortunately, we had a lot of those platforms in place and we were able to adapt what we'd developed over the years. We also created a special section on our website called Tiles of the Month, which we updated regularly so customers could email us orders straight from that. And it would be products that we have the most stock of. Say someone was rebuilding after Hurricane Dorian and needs 2000 sq ft, they could easily pick something from there and send us the direct inquiry.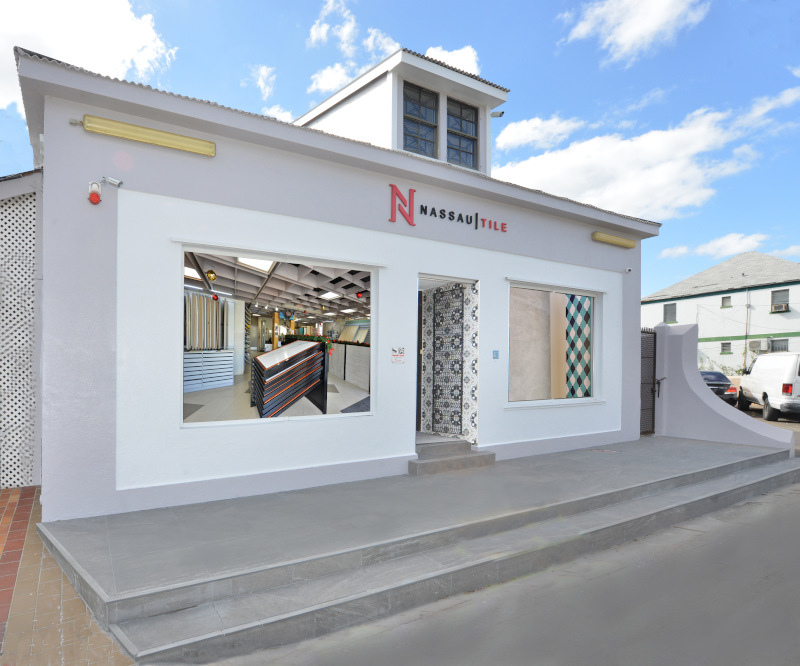 BVC: Did lessons learned in the past help the company weather the pandemic storm?
Ramsay: "Yes. We drew on our 91 years of experience and actually pulled out some of my grandfather's files because the business in 1930 would have been established during the Great Depression, and then during WW II, the recession of 2008… so we really had to dig deep and rely on all of that experience to navigate our way through the pandemic. A lot of the challenges were new because of the digital aspect but not new because we've gone through so much before. It's a fantastic knowledge resource from the past.
"The difference this time was something we were not prepared for. Because people were spending a lot of time at home and not working, many of us in our industry thought that it would be 2008 all over again and there would be no demand. But the exact opposite happened. There was a surge of home renovation projects and that in the building industry has spurred the supply chain problems we're having. It was a good problem for us to have; we just had to make sure we had stock on hand for whatever customers needed.
"Costs have also escalated and that is due to the freight rates. But for customers, working with a local supplier like us is still your best bet because we have certain freight arrangements and we've been negotiating with the factories to hold prices while we adjust. That's where we use our leverage to try to get our customers the best possible prices."
BVC: How do you keep up to date with the latest products for your customers?
Ramsay: "When it comes to sourcing products, I'm almost weekly on Zoom calls for new product launches around the world. The great advantage of this age we're living in is that we have the samples air freighted to us, so we see the physical product, because we aren't going to suggest something to our customers that we haven't actually seen. We did go to the tile show this year in Orlando and I was surprised at how many offerings there were. So we got to see the products and the previews for the launches that are coming. There are so many catalogues and resources on line and we're sending those to our customers and if they like something we can air freight the samples in for them.
"Our showroom is divided into two sections, the front has the current products we have in stock. The back is for items that can be specially ordered. We also keep a very big library of physical samples that is separate from the showroom. Porcelain tiles that look like wood planks but aren't susceptible to moisture are very popular, right now, and we think that's going to continue. A new trend is textured wall tiles, similar to wallpaper. People are using wall tiles in creative ways in their homes – and wanting large sizes such as 24 by 48 inches."
BVC: Looking ahead, what are the goals for the company and what do you think your grandfather would have to say about Nassau Tile today?
Ramsay: "In the next two to three years, we're hoping to introduce a lot of new lines, new formats, new vignettes in the showroom. We see ourselves using more digital resources, such as online payments and more visual tools, and just continuing to grow with our key partners locally and internationally. I think my grandfather would be proud of the direction we've gone in and the relationships we've cultivated. And he'd be proud of the team and to see what it's grown into from when he first started."
AT A GLANCE
Nassau Tile
What: A well-respected, 3rd generation tile distributor (wholesale & retail)
Where: Based in Nassau, Bahamas
Website: www.nassautile.com

Doctors Hospital Health System – www.doctorshosp.com
Under the guidance of President and Chief Executive Officer Dr. Charles Diggiss, Doctors Hospital in 2020 began an expansion of services envisioned to move from Doctors Hospital to Doctors Hospital Health System (DHHS). Here are a few of the changes that have taken around the Health System on this journey.
In 2020, DHHS opened its location at Centreville Medical Centre which now houses its Specialist Clinic, PrimeCare services, Ambulatory Surgical Centre, and Weight Loss Solutions Program.
Between 2020 and 2021, DHHS launched and expanded its COVID testing facilities with testing now available at Doctors Hospital West, DH Carmichael, Town Centre Mall, and British Colonial Hilton. In 2022, many of these locations will become DH Access hubs allowing patients to access prescription pick-ups, LAMP sign-ups, bill payment and a host of other DH services.
In 2021, DHHS launched the EAGLE initiative. The intent of the program is to have DHHS operations on the islands of Exuma, Abaco, Grand Bahama, Long Island and Eleuthera (the EAGLE islands). This initiative saw the expansion of DHHS services into Exuma and Grand Bahama in 2020 via COVID testing services.
In 2022, DHHS will continue these efforts with the launch of an extended care facility at Doctors Hospital Harbourside, a primary care practice in Eight Mile Rock, Grand Bahama called the Kavala Medical Centre and its flagship tertiary care institution, Doctors Hospital Grand Bahama in Freeport.
Join Doctors Hospital Health System as they move from Hospital to Health System.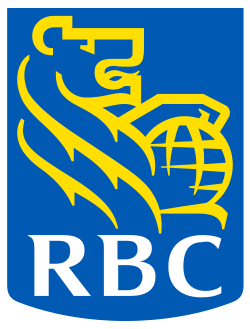 RBC Royal Bank (Bahamas) Limited – rbc.com/caribbean
RBC has over 110 years of dedicated service in the region serving 10 markets.
As one of the Caribbean's leading diversified financial services companies, RBC provides personal and commercial banking, wealth management, corporate and investment banking, insurance and trust and asset management services.
For more information, please visit rbc.com/caribbean.