Roadtown Wholesale Trading Ltd.
Supplying the Necessities
Business View Caribbean profiles Roadtown Wholesale Trading., a wholesaler and retail distributor of food, beverages, and related goods.
Before establishing Roadtown Wholesale distribution in 1961, Peter Haycraft, formerly a sailor from England, owned a modest mom-and–pop store, providing groceries to the resident population of Road Town, Tortola, the capital city of the British Virgin Islands (BVI). In 1963, his company purchased its first cargo vessel, the M.V. Kilros, in order to get products to Virgin Gorda, Tortola's sister island – groceries were actually sold right off the boat. "There wasn't much development, at all, on the islands," says the company's current Managing Director, Simon Potter. "We started a very small grocery store and the company continued to grow and grow."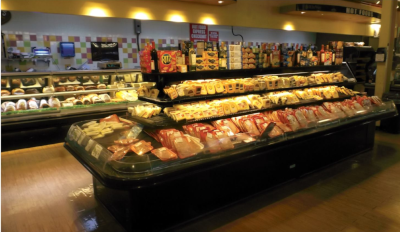 Indeed, over the last half-century, Haycraft's wholesale company, Roadtown Wholesale Trading Ltd. and its chain of retail outlets, Riteway Food Markets (RTW), established in 1977, have grown considerably. The company built its first warehouse in 1970, and converted it to a Cash-and-Carry outlet in 1985 to meet the demands of a growing population and tourism industry. In June 2008, it opened the doors of a new 18,578-square-foot, Cash-and-Carry on an adjacent site.
In 2010, RTW christened a state-of-the-art, flagship retail store in Pasea. The 21,000-square-foot grocery includes an in-store bakery and deli, imported wines and cheeses, fresh cut meats, poultry and fish, a floral shop, and a variety of groceries, coffees and teas, spirits, tobacco, and household goods. "We have seven retail locations on Tortola," says Potter, pointing out the extent of the company's grocery empire. "We have two cash-and-carry stores; one on Tortola and one on Virgin Gorda. And we have a main, wholesale distribution center on Tortola."
Today, Roadtown Wholesale Trading Ltd. and Rite Way are the lead supermarket wholesaler and retail distributor of food, beverages, and related goods in BVI, with a combined 70 percent share of the market. Roadtown Wholesale services its own and other retail stores in which it has a financial interest, such as Fine Foods and Harbour Market, while supplying many of the BVI's hotels, restaurants, bars, yacht charter companies, and other businesses.
Very little of the company's products are obtained locally, Potter says. "We try to buy as much as we can, locally, but not much is produced in the island," he admits. "Most of our products come from the U.S., Canada, England, and other Caribbean islands." The company carries exclusive distribution rights for brands such as Kraft, General Foods, M&M Mars, Kellogg's, Nabisco, Coca Cola, Heineken, Grey Goose, Finlandia, Jack Daniels, Mount Gay Rum, and Gallo Wines.
Roadtown Wholesale has approximately 485 employees making it the largest, private employer in the BVI. The company invests heavily in continuous employee training, including offering online courses to all of its personnel in areas such as Customer Service, Category Management, and Supervisory Training. Some employees have even received full scholarships for their continuing education. In addition to a pension program, according to Potter, the company also allows its workers to become company owners. "Employees who work over ten years have the option of purchasing shares in the company," he says.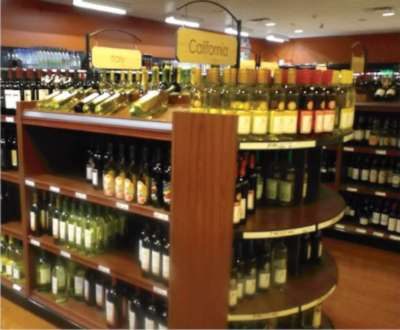 Potter reveals that company founder, Haycraft, is now 84 years old and looking forward to retiring. "So he would love to sell his shares, which is a possibility that might happen," he says. In fact, this past May, Haycraft issued the following press release: "I have devoted over fifty years of my life to RTW, starting from nothing and building the company into what you see today. I now wish to retire from day-to-day responsibility for the business, and to spend some more time enjoying my garden and watching cricket."
Several companies have expressed interest in taking up Haycraft on his offer, and one, The North West Company, a Canadian-based, widely-held, public retailer that specializes in serving smaller countries and regions, has entered into Letters of Intent to acquire a majority ownership position in Roadtown Wholesale Trading Ltd. – operating as Riteway Food Markets.
Meanwhile, Peter Haycraft's grocery empire will continue to dominate its sector of the BVI economy, selling high-quality food, beverages, and other necessities to the residents who populate and the tourists who visit the Caribbean paradise.