F&R Construction Group Inc.
Planning for a positive future
Business View Caribbean interviews Ángel Fullana, President of F & R Construction Group, for our focus on Construction in Puerto Rico
F&R Construction Group, Inc. is a proud family business founded in 1972 by a group of young, enterprising professionals. Ever since it was established, the company has played an important role in shaping the modern Puerto Rico landscape; delivering a wealth of outstanding built heritage (commercial and residential) encompassing reinforced concrete and structural steel buildings, high and low rise, as well as site development.
Ángel Fullana, President of F&R Construction Group, is a very positive and cheerful soul – and a staunch champion of his native country of Puerto Rico. In the aftermath of hurricanes and the COVID-19 pandemic, Fullana maintains his spirited, upbeat outlook. He reports, "We did quite well over the past year because we have some contracts with the federal government that we're working on for the R3 program. It stands for Relocation, Renovation, and Reconstruction, where they're building and restoring homes for people who need them after Hurricane Maria. It's a huge program in Puerto Rico; they divided the area into seven regions. We have the San Juan / Carolina region and so things are good."
Also, during the same time, the company made a huge investment of time and skills at the El Conquistador Resort. They have been working on renovating the hotel and recently opened 230 rooms and are striving diligently to open another 130 rooms before December. Fullana notes, "Those 230 rooms were fully booked for June, July, and August. To give you an idea, the El Conquistador website in May got 1.5 million hits in one month. It seems that everyone needs to get out of their house after 18 months. Most of the tourists who come to Puerto Rico are from New York, New Jersey, and Pennsylvania. Right now, our guests are about 50 percent local and 50 percent from the tri-state area."
In 2018/19, F&R Construction worked on an astounding 23,000 hurricane-ravaged houses, under the government STEP program covering repairs up to $15,000. They were one of four Construction Management companies, and the only fully local JV, that had a contract with the Dept. of Housing; using CDBG-DR funds to repair up to $60,000, and to demolish and reconstruct new homes up to $250,000 in the northeast region of Puerto Rico, for families whose houses were damaged by Hurricanes Irma and Maria in Sept 2017.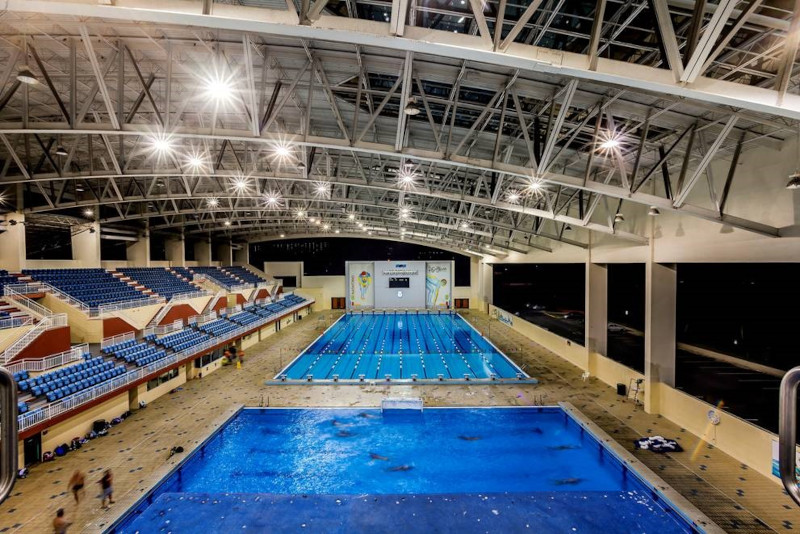 Fullana explains, "We finished those under the first program called STEP, now we are in the second program, which is R3. Relocation, Renovation, and Reconstruction. Under that program, there are close to $55 million in projects going on and we are building houses all over the area. We are not building as fast as we could, because the process is extremely slow in getting construction permits. Construction permits in Puerto Rico are not easy but we are moving along and the program is starting to pick up some volume."
One of the big challenges in the construction sector in Puerto Rico is that there is almost no stock material on hand because the government charges a premium for keeping material in stock. Industry leaders such as F&R have been trying to change the law but have been unsuccessful so far. So getting material is a problem and getting people to work is even a bigger problem, because many of them are earning as much or more money on unemployment than they do working. Fullana admits, "Everywhere you go in Puerto Rico, people are looking for employees. We hope that will end in Sept or October when the aid stops. But for the time being, we are getting people here and there and we just keep moving ahead. What we used to do in one year is now taking 15 months to do. We have several big projects we've been working on and I have to say the owners have been very understanding, so I cannot complain."
F&R Construction is a true family entity in every way. There are current five members of the Fullana family in the business – Ángel, his son, Ángel's brother, and two nephews. And the company's employees are just like family, too. In fact, several have been part of this successful team for over 40 years.
Next year, the company will achieve a fantastic milestone – 50 years in business. As to how that event will be marked, Fullana shares, "We planned a big celebration for our 45th and had to cancel it because of Hurricane Maria, so we will celebrate but I don't know if it will be a big celebration. We have to see how this pandemic ends up. Lately we've been seeing basketball and baseball games full of people, so that's a very good sign. And when I took a flight in June all the tickets were sold. So I am really optimistic."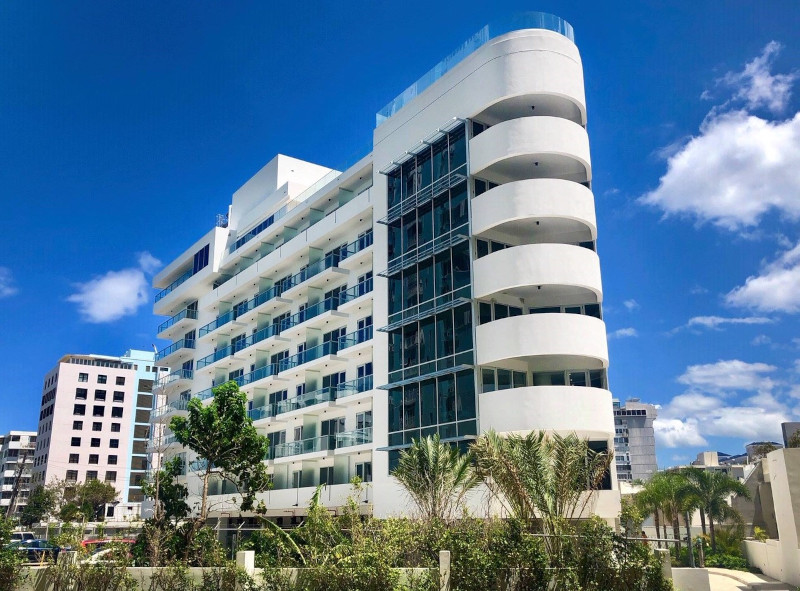 Fullana credits the firm's long legacy of success to "a lot of hard work and a little bit of luck." One of their more recent project highlights was completion of one of the most important buildings in Puerto Rico, the University of Puerto Rico Comprehensive Cancer Center in Rio Piedras, which was a $107 million project within Puerto Rico's Medical Center. That plus the current El Conquistador development – a huge multiple-phase project – and the 23,000 homes completed in one year (2019) are amazing testaments to the stellar reputation for quality of work accomplished by the F&R team.
According to Fullana, "Here in Puerto Rico, we are 100 percent recovered from the impact of Hurricane Maria in 2017 – we haven't from the politicians, but the hurricane we have recovered from. We have been in a recession from 2006 to 2020, so about 14 years. But looking down the road three or four years, I think the construction industry in Puerto Rico is going to be booming. We are extremely optimistic on Puerto Rico's future construction works."
And F & R Construction intends on being a big part of that industry boom in a variety of ways. "Remember besides construction, we are also developers so we create our own projects," Fullana adds. "And we plan to develop some interesting projects over the next two years. We have land available and we're planning on building some extended care units and some single dwellings, as well. There is a need right now for homes for the aging population. We just finished developing an extended care project near Orlando in Florida. We were not the contractor, just the owners. We learned a lot with that project and we are planning to bring back that knowledge to start building extended care facilities here in Puerto Rico."
The El Conquistador Resort, Puerto Rico's most iconic destination resort has successfully reopened.
El Conquistador has been closed for more than three years, shuttered in the wake of Hurricane Maria. It was purchased by Puerto Rico-based Royal Blue Hospitality from Blackstone in 2019, and up until that point it had operated as a Waldorf-Astoria resort, part of Hilton's portfolio.
Some favorite amenities for guests include the Coqui Waterpark, the signature Arthur Hills golf course, five restaurants and much more are available to enjoy. And Palomino Island will be ready to receive guests in late Summer 2021.
All of the resort's spacious 230 rooms boast deep soaking tubs and offer free WiFi and LCD TVs.  From your private balcony, enjoy the incredible views from 300 feet above sea-level. F&R Construction Group is proud to be involved in the continued development and growth of this outstanding Puerto Rican destination.
AT A GLANCE
F & R Construction Group, Inc.
WHAT: Puerto Rico's leading general construction contracting company
WHERE: San Juan, Puerto Rico
WEBSITE: www.frcg.net

GE Appliances Puerto Rico – geaprstore.com
REDEFINING THE WORLD OF LUXURY APPLIANCES
Monogram performed extensive research before putting pen to paper on our latest designs. After careful consideration, we developed three main pillars to support our new look and feel: Materials, Performance, and Ownership. Each of these upholds our commitment to high quality, innovation, and our ongoing relationships with designers and consumers. Through these pillars and our new collections, we've created a luxury brand experience that you can see and feel for yourself.
MATERIALS
Monogram sources the highest quality materials for our appliances. From the commercial-grade stainless steel for our refrigerators to the unscratchable sapphire glass on our cooktop and range knobs, we are inspired by many industries. Our designs incorporate leading-edge materials used by high-end automotive and aeronautics companies to ensure our appliances bring lasting beauty and quality to your luxury kitchen.
Commercial-grade stainless steel is used on our refrigerators.
Unscratchable sapphire glass is featured on our cooktop and range knobs.
Durable, marine-grade bearings are used in our dishwasher racks.
PERFORMANCE
Every Monogram appliance provides the same experience in your kitchen as it does with our chefs. Through rigorous testing, we learn the limits of our products and design them to last well beyond. Chefs around the world have created real meals and demonstrations on our actual products. And at local events and across the U.S., we let our appliances speak for themselves as celebrity chefs create meals for our crowds. From our industry-exclusive hearth oven ventilation system that filters and cleans the air, to our chain-driven French oven doors that can be opened with one hand, our products exceed the highest levels of our experts' expectations—and yours.
Industry-exclusive hearth oven ventilation system filters and cleans the air.
Chain-driven French oven doors can be opened with one hand.
Scratch-resistant, porcelain enameled oven racks withstand the self-clean cycle.
OWNERSHIP
We make our appliance ownership an enjoyable experience. For those times when you need service, we deploy certified technicians to ensure your appliance receives first-class maintenance and that all work is completed to our standards, and yours. You can keep your smart appliances protected and running their best with maintenance alerts and automatic software updates with the latest features and advanced diagnostics to make your life easier.
We are refining the world of luxury, one detail at a time. To learn more about our full line of products visit monogram.com or email us e-store@geappliances.com.

Mapei Caribe, Inc. – www.mapei.com/pr
Founded in 1937 in Milan, MAPEI is one of the world's leading manufacturers of chemical products for the building industry and has contributed to the construction of some of the most important architectural and infrastructure works worldwide. With 90 subsidiaries operating in 57 countries and 83 manufacturing plants in 36 nations, MAPEI Group employs over 10,500 staff worldwide. The foundations for the success of the company are specialization, internationalization, research & development, and sustainability.
MAPEI's reach throughout the  Caribbean is extensive, having first established an office of MAPEI Group in San Juan in 1974, and founding MAPEI Caribe, with a plant in Dorado, in 1999. MAPEI Caribe has a strong local staff and a strong local presence, focused on meeting the construction needs of all the Caribbean islands from Puerto Rico to Turks and Caicos.
"The 2000s have been a decade of growth and expansion for MAPEI Caribe," explains Francisco Sanchez Ruiz, General Manager, MAPEI Caribe. "We have expanded into a secondary warehouse in Puerto Rico to help manage inventory and distribution. We have opened an office in the Dominican Republic to better serve our clients. And, we have expanded our product offering."
Those product lines include innovative solutions for tile and stone installations, general construction solutions focusing on concrete repairs and admixtures, and a wide selection of solutions for floor coverings.
"Innovation and quality are in MAPEI Caribe's DNA. We use the latest cutting-edge technology, while maintaining the highest-quality ingredients to care for our clients and our planet," states Sanchez Ruiz.

Air Master Windows and Doors – www.airmasterwindows.com
For over 45 years, Air Master Windows and Doors is the leading manufacturer of aluminum and glass solutions for residential, commercial and industrial projects in Puerto Rico and the Caribbean. At 250,000 square feet, our manufacturing facility in Barceloneta, Puerto Rico is among the top 100 largest manufacturing plants in the United States. We have established a solid reputation for our high-performance products, top quality and for being the only manufacturer in the Caribbean duly certified by the Miami Dade County and the Florida Building Commission.