GH Construction Co. Ltd.
Superior construction through attention to detail
Business View Caribbean interviews Gerald Hopkin and Shawn Hackett of GH Construction Co. Ltd. for our focus on Barbados construction.
Living the dream! Even the most fantastic wishes become reality when GH Construction Co. Ltd. (GHC) takes on the build of a client's bespoke Barbados mansion. With more than 30 years in the industry, GHC has earned a stellar reputation as a premier builder of luxury residential and commercial projects on the island. "Superior construction through attention to detail" not only describes the projects undertaken, but also represents the proud motto of the company.
A member of the Hopkin Group of Companies, GHC was established in 1986 as a full-service construction company. The company's head office is centrally located in Holetown, with the workshop and ancillary equipment housed at two other sites in St. James. A core administrative support team provides exceptional customer service, while field artisans cater to clients' exact specifications – custom home build, remodel, or home renovation, no job is too big or too small to undertake.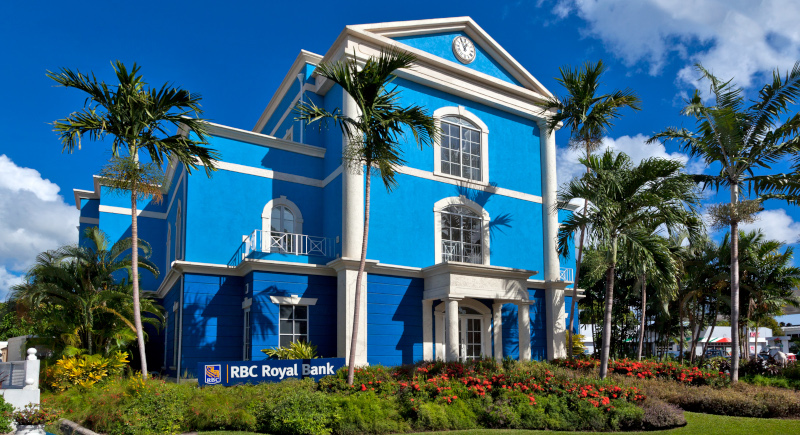 GHC has completed many projects in the multi-million dollar range in Barbados, adorning the landscape from Sandy Lane to Sugar Hill, Westmoreland and Turtleback Ridge. These beauties range from traditional construction contracts to complete design and build contracts, where GHC managed the entire design team. The firm has employed and worked with well-established architects in Barbados on both construction contracts and design-and-build-configured contracts. Additional services extend to interior decorating, outfitting, and furnishing. GHC Chairman, Gerald Hopkin, explains, "We are mainly contractors for very high-end homes. In order to be in that particular area of construction, you need to deliver on time and within pricing, and have integrity and commitment to finish every job you start. One of the reasons we are still in existence is that we deliver on time and on budget."
Commercial Manager, Shawn Hackett, adds, "While there are only a handful of contractors as capable as we are, in terms of constructing large high-end residences on island, we are considered by many in the industry to be the leader in terms of the overall quality of fit and finish we deliver. It is for this reason that we are usually invited to bid on most major residential projects. Clients see the finishes we produce and, in several instances, sometimes directly negotiate contracts with us. This is testament to the reputation we have garnered in the industry as a trusted builder. The quality and the assurance that we'll always finish the job we start gives them the comfort in choosing GHC."
The engineering phase is an integral part of the design and construction. Imagine you're building on the side of a hill or a cliff face, where there's possibly a topography change of up to 30 or 40 feet in some cases. On multi-million dollar projects such as these, security on the investment for the client ensures that proper engineering and related studies are done before construction begins. While the project is in progress, there are ongoing meetings with an average of 10 to 12 consultants involved at one time.
GH Construction has now earned accolades as the builder of Barbados' largest home Hummingbird Hill, a 53,000-square-foot fairy-tale mansion, located at the very popular Sandy Lane Estates. According to Hackett, "The construction followed the same format as most other projects we've done, just on a larger scale, and we were more involved with the design aspect of that project, as well. We have the bragging rights, but it's not just the size of it; the quality is quite superior to other comparable houses in terms of quality of bespoke finishes."
Italy and Spain are the primary sources for stone used in most homes. But one component, coral stone, is a limestone sourced locally from GB Coral Block that operates from the Chapel Quarry on island. For special decorative features, general wall cladding of formal areas such as dining rooms etc., genuine coral stone offers a distinctive and top of the range bespoke quality to custom homes traditional and contemporary. The contrast of the properly applied coral render or natural stone cladding with timber floors and furniture is striking. Features such as cornices, pediments, sconces, etc., can all be formed or carved from coral.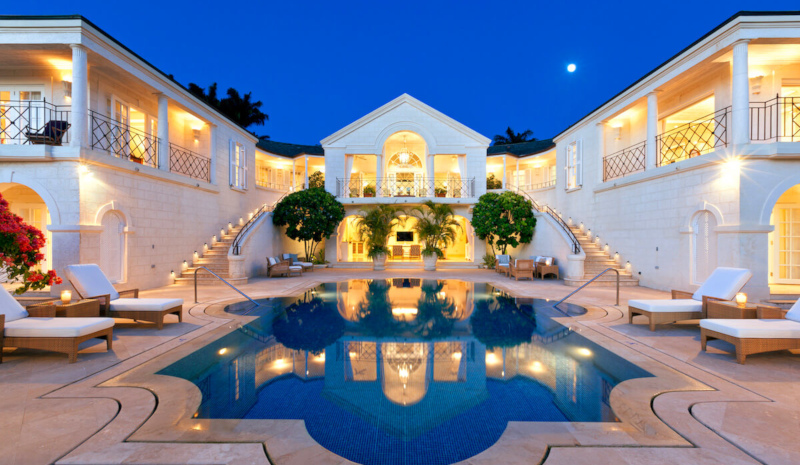 GHC currently has a new 20,000-square-foot home in progress; on average a luxury residence of this type would take 20 to 30 months to complete. Generally, the company may have one to two large homes as well several smaller commercial and residential contracts in the two-to-three-million-dollar range, ongoing, at the same time.
The company has a core group of about 50 employees with approximately 80-200 site personnel across various job sites, depending on the respective project requirements. The project managers, foremen, supervisors and key tradesmen are part of the GHC group, with subcontractors working directly under the company's guidance and quality control standards. "We have a number of teams we regularly work with on all of our projects," says Hackett. "Tile setters and masons, in particular, undergo regular training to keep them abreast with new materials and industry best practices.  As a result, we tend to work with the same teams year-round, with a primary focus on continual improvement – always striving to better the skillset of our existing human resources."
When it comes to technology, Checksum Systems is in charge of IT. "If we have an issue, we refer it to them and they solve it as quickly as possible," says Hackett. "On the construction side of it, all of our data is stored in the cloud and we leverage an exchange server and a number of builder specific software suites for all of our estimation requirements. Digital tools are used exclusively including for the purpose of reviewing physical drawing details. Almost all our residential builds have some form of smart technology, whether it be the lighting, leak detection, VRV based air conditioning solutions or operation of the media rooms. Usually, the aforesaid items are incorporated at the design stage. Clients or GHC would normally hire an MEP consultant to design all systems and we would, in turn, employ select specialist subcontractors to effect accordingly."
Hopkin acknowledges, "We are always focused on quality control and the effect of continual research and investment into systems, equipment and materials that increase efficiency. With respect to the larger palatial homes, the trend is definitely one of a departure from traditional to more contemporary or transitional architecture with an open concept layout – flat roofs, shadow gaps and straight lines. A modern design looks simple but it's really not as the building tolerances are much tighter. There are usually no moldings or cornices to hide any errors. But it's different as it is a much cleaner look."
For the foreseeable future, GHC will continue to build high-end, bespoke homes, with an eye on diversifying to other project types. As Hackett shares, "GH Construction is always willing to partner directly with clients to bring forth their dream home with the best quality and in the most efficient manner possible. And you can rest assured that your project will be finished to a very high standard."
AT A GLANCE
Who: GH Construction Co. Ltd.
What: Custom builder of luxury homes in Barbados
Where: Headquarters in Holetown, St. James, Barbados
Website: www.ghconstructioncoltd.com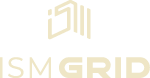 ISM Grid – www.ismgrid.com
Disruption is taking place cross-industry, and investment in digital transformation is essential to stay relevant in creating new opportunities. ISM Grid (formerly Checksum Systems) is a word-class Information Systems Management company. Our mission is simple: Small or large, we enable businesses to run technology like an Enterprise. 
We adopt a Grid approach to service delivery, and the various components, when combined, results in business efficiency, data security, and resilience. 
ISM Support 
A rudimentary notion – business information and communications technology (ICT) components should be accounted for, monitored, and strictly managed. Whether your IT department is in-house or completely outsourced to us, user support remains fanatical. There's no need to ask, "where's the IT guy"?– we appear with a few clicks of the mouse. 
ISM Enterprise 
How much time do you waste every day, struggling with multiple applications to get work done? Is your present accounting system struggling to keep up the pace with business growth? It's time to simplify your routine. From Sales (CRM) to Financials, to Operations (ERP) to Customer Service – we believe that automation should address business process workflow effectively. 
ISM Cloud 
Cloud = Datacenter. Now that we've inculcated this analogy, let's address why the Cloud really matters. Simply put, leveraging Cloud technology can expand capabilities of business applications used every day: QuickBooks, Peach Tree, Microsoft NAV/AX, etc. These applications are typically available only within the office walls and tend not to work efficiently (or at all) when accessed remotely. We specialize in App Virtualization; allowing business applications to be securely accessible via the internet. Further, the Cloud can provide resilience to natural disasters when leveraged. 
ISM Secure 
Protection -> Detection –> Response –> Recovery 
Here's a good analogy: 
A group has been stalking your home for a while (hackers), and they quickly assess that the best time to break in is when you're at work. After some effort, they break–in through the front door (firewall Protection) and are quickly in the house (corporate network). Do you have a monitored alarm system allowing for someone to call and alert you of the incident (Detection), and perhaps call–out the police (Response)? Do you have an insurance plan in order to fully recover (Recovery)? 
We've been proudly serving clients throughout the Caribbean since 2003 and remain committed to the continuous development of best-in-class solutions that super-charge businesses. Are you leveraging cutting-edge technology to transform the way you do business? Drop us a line at hello@ismgrid.com to get the conversation going.