Gorham's Limited
Home improvements with a heart and a client-first approach
As construction gears up throughout the Caribbean and demand for energy efficient homes revs up as well, specialist merchandisers that are able to consistently meet the supply demands come out on top. Gorham's LTD has been able to secure its place in this elite category and pivot to meet supply issues despite supply chain disruptions flet throughout the Caribbean.
Gorham's Limited is a hardware and general home merchandise store located in Pembroke, a few miles from the Bermudan capital of Hamilton. The company, which has been around for close to a century, supports the island's construction industry through a wide range of hardware and building products.
Andrew Mackay, chief executive officer at Gorham's, briefly recounts the company's history.
"Gorham's is now in its 86th year of business. The company started as a lumber yard and moved three times around the island over the years to the current location, where we have been for the last fifty years."
Today, Gorham's complements its lumber yard business with a home center housed in a 50,000-square-foot facility sitting on a five-acre property.
"Within the lumber shed, we have a store within a store that we call the lumber cave. It is a contractor depot covering around two thousand square feet and dedicated to selling hardware building material supplies alone."
Despite Gorham's initially selling only lumber and hardware items, Mackay explains that its transition into other product lines was a response to evolving customer needs.
"When the store started, it was strictly just for the contractor because we brought in lumber and cement. As the market changed, we added new lines and categories to where we currently stock houseware, bed and bath, and fashion accessories. We constantly evolve to stay in tune with the market and supply our customers' needs."
Some brands customers can expect to find at the store include Black and Decker, Tide, Sterilite, Lysol, Weber, and many others.
As a retail services provider, Gorham's relies a lot on its retail staff. Like most companies in the sector, fostering a sense of purpose, pride, and dedication in a retail job can be difficult. Most people consider retail jobs a stop-gap measure, where people work as they look for better options elsewhere.
Gorham's is trying to change this narrative, as Mackay explains.
"Gorhams is an opportunity company. We encourage employees to progress within the company by learning more about the business and looking at retail as more of a profession versus a part-time job."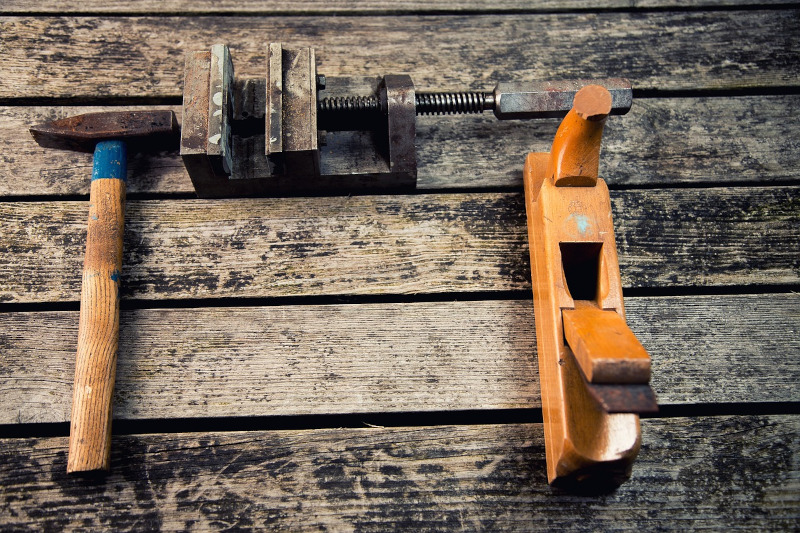 "At a recent business summit, one of the main topics was how people never view retail jobs as a profession. Most view it as a part-time or odd job. However, at Gorham's, we believe that, in the grand scheme of things, retail is a profession, and helping employees understand this distinction can go a long way towards infusing pride and a sense of purpose comparable to other professions like law and accounting."
"As part of this rethink, we tell new employees that they can start from the ground and work their way up to be a sales floor associate, supervisor, and manager. We also encourage our people to work towards growing beyond retail sales to become direct sales reps in the lumber business, where they can take on bigger responsibilities and earn more money."
Gorham hopes this novel approach increases the appeal for retail jobs among Bermudans while reducing employee turnover. For now, and in the wake of the COVID pandemic, the store has also demonstrated the sector's resilience, managing to weather the worst of the pandemic's economic headwinds. In contrast, other sectors like hospitality and restaurants succumbed.
Gorham's location in an island nation frequently buffeted by fierce winds and rain has meant the store must stock hurricane-proofing materials. Mackay explains that this is standard practice on the island, where all construction is done with hurricane-proofing in mind.
"During hurricane season, we publish adverts reminding people it is hurricane season. We tell them to prepare early and avoid last-minute shopping. On our part, we always make sure we have adequate stocks before the start of hurricane season. We will ensure we have storm-proofing essentials like two-by-fours, plywood, flashlights, and more."
Roofing is another essential component of storm-proofing a building. Mackay says the island uses a unique building system to ensure all houses can withstand storms.
"All houses in Bermuda are made with concrete blocks, which makes them more robust than houses built with wood, which is the main building material in the United States. The roofs are also generally made of cement slate, but more recently, builders have used specialized paints and other coating materials to build storm-resistant roofs."
The COVID-19 pandemic that emerged in late 2019 and ran for the better two years ravaged supply chains worldwide. Material delays extended from weeks to months, generating tremendous price spikes across the value chain. The story of the Bermudan construction industry was the same as Mackay narrates.
"COVID was a nightmare for everybody. It completely disrupted supply chains, made worse by the Texas winter freeze that distorted fuel prices because several oil refineries went down. As a result, the prices for petroleum-linked products like resins, PVC, paint, and plastics, went through the roof."
These rising prices exerted tremendous pressure on general contractors, who were working with quotes issued before the pandemic and were no longer viable due to the sudden rise in prices.
"In 2020 and 2021, many contractors with quotes done in 2018 and 2019 were facing homeowners asking them to go ahead and do the new construction. Most were caught off guard with outdated quotes, creating a real crisis for many smaller contractors."
"However, supply chain issues have eased, and things are slowly getting back to normal, although the skilled labor crisis might remain a challenge into the future."
The skilled labor crisis Mackay is referring to is a combination of low interest in the trades by an emerging generation and the general lethargy the pandemic brought upon the entire labor market.
"The pandemic created a lethargic working population, and trying to get them back into a working culture is proving difficult," Mackay says.
"Gorham's is trying to work around this by repackaging and selling retail as a profession with growth and excitement. On that note, we are excited about the 2023 retail season because of the initiatives we have planned. Also, it will be the first full year since pre-COVID that we will return to our normal retail environment and get people back into the store."
As the company prepares for the new year, some initiatives it has undertaken include planning for the return of in-store events for the Christmas period, the roll-out of an Epicor retail ERP and a planned increase of the lumber shed store square footage by fifty percent.
"We are also undertaking a complete remerchandising exercise to bring in new stock for the Christmas and New Year season, besides sprucing up the store to make it more customer friendly and an overall hipper place to shop."
Some of the partners Gorham's is relying on to make 2023 a success are Ace Hardware, Putnam Lumber, BlueLinx, Jeld-Wen, and Quikrete.
Mackay is optimistic about what a post-COVID market will bring for the company, especially as the global economy stares down the barrel of a looming recession.
"With COVID out of the way, it is now about assessing the business and seeing how we can fine-tune it to make it more efficient. We have all the initial steps in place and just need to take what we have and tweak the systems."
"We're also looking at using employee training to change the mindset that retail is not a dead-end job but can be a career or profession."
"2023 will be the first full year with hopefully no major global events, and we are very excited about what it will bring for us and the global economy."
AT A GLANCE
Gorham's LTD
What: Leading hardware and construction supply company
Where: Hamilton, Bermuda
Website: https://gorhams.bm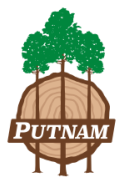 Putnam Lumber & Export Company – www.putnamlumber.com
Putnam Lumber & Export Company is a highly experienced wholesale export distributor of quality Southern Yellow Pine lumber and plywood from the United States. Shipments are routed directly from the mills or our warehouses located in Alabama, Florida and Georgia via break bulk, flat rack, truck and container.