Business View Caribbean interviews Stephen Austin, GM of Port St. Charles Marina, as part of Top Resorts in Barbados.
Beckoning from the north-western coast of Barbados, Port St. Charles Marina stirs the heart of seafarers and beach lovers, alike. This luxury lifestyle development overlooks the alluring blue waters of the Caribbean, with beautiful villas and apartments for vacation rental or ownership. High-end homes in the 22-acre community vary from one bedroom to five bedrooms, either fronting the lagoon, or directly on the beach – with one's berth and boat just outside the doorstep.
Port St. Charles was developed by three Barbadian businessmen – Sir Charles Williams, his brother Ralph 'Bizzy' Williams, and Bjorn Bjerkhamn. Bjerkhamn and Sir Charles owned the land, consisting of two adjacent plots. The men were boaters, they liked fishing, and their dream was to build a resort property on the water with easy access from one's home, right onto one's boat, and out to the Caribbean Sea.
The group discussed the feasibility of creating a marina, and hired architect Ian Morrison to draft the details. The project took many years of working with the Barbadian government to achieve planning permission, which included a port of entry to the country. At the time, any boater who wanted to travel, say to the Grenadines, needed to go to Bridgetown to clear immigration and customs.
General Manager of Port St. Charles, Stephen Austin, explains, "The government and the developers finally agreed to partner in the construction of a law enforcement building at Port St. Charles, on the north coast of the island, which would be a base for Customs and Immigration, the Coast Guard, and a site to enhance security on Barbados. That's how it all started."
Because Port St. Charles was constructing homes to sell to people outside the country, it was bringing foreign exchange into Barbados. The government saw the benefits, and began offering concessions to encourage both the development and sales. Anyone who purchased property in Port St. Charles could bring a boat into Barbados, duty free, a savings of 40 – 60 percent, depending on the type of boat. They could also bring in their first furniture package for their home, duty free.
"Construction started in 1996," says Austin, "and the plan was not just to build the entire product out and then sell it, but to sell as we went along – in phases. The first phase, we presented plans to interested people, and as soon as we got 60 percent of the sales going we started to build. That allowed potential owners to pay money down on the property, and select certain changes – to tiles, cupboards, countertops. As we went on, we got better at our build, and changed the design according to what people wanted."
The development began with mostly townhouses, or villas, on three levels with a staircase. But more and more people were saying, "If I'm buying this for retirement, I really would like it on one floor." Thus, the apartments became more attractive. The project continued until fully complete, in 2005. The last to be built were beachfront properties – which, instead of houses, were changed to 33 beachfront apartments – all on one level.
The Port St. Charles development includes a total of 156 homes and 163 berths. A few homes are allotted more than one berth. Austin notes, "Anyone who owns a home has a berth for their boat, complete with electricity and water that runs off the power in their apartment. There is no extra fee for a dock because it's assigned to your unit, as is the car park."
The Port St. Charles Yacht Club is not a yacht club, per se. It's a restaurant created to add a fine dining element for property owners and their visitors. The marina itself is a private residential complex – you can't just sail in from St. Lucia and dock your boat and pay a fee, although, the Port does have six mega-berths on the offshore breakwater for that type of business. They are not part of the marina, but close to the Yacht Club restaurant, and the Law Enforcement building, where Customs & Immigration, Port Health, and Police are stationed.
On the business side, Austin says, "We have 80 employees in the development company. We also help homeowners self-manage the exterior maintenance of the shared property, through a company we created called Port St. Charles Common Services. It's a committee made up of 10 board members who are homeowners. They have a separate team that deals with the gardens, irrigation, garbage collection, security, and exterior building maintenance. That company employees about 120 people."
Board members are not paid; they are basically executives that do the cerebral thinking and help the management team with budget decisions such as putting more resources into the gardens or docks. Homeowners pay six months in advance for their common services dues, and have total autonomy in this regard. The development company earns revenue through different services offered to homeowners, including housekeeping, sales, rental, marine supplies, and fuel for boats.
Most Port St. Charles property owners hail from the United Kingdom, with a less significant number coming from the U.S. and Canada. There is also some Barbadian ownership – companies investing in properties where they utilize the berths and rent out apartments on a long-term basis. Only about 10 percent of the homeowners are year-round residents; those who live in Barbados, and vacation at Port St. Charles.
According to Austin, about 40 of the 156 homes rent on a long-term basis. "The owners rent to expats, here on business. Some off-shore companies, and institutions such as First Caribbean Bank, rent properties for their employees. Some people live here five, six, seven years, and some of those, eventually, end up buying. One current homeowner worked here for three years during the First Caribbean Bank transition process from Barclay's Bank to CIBC, then went away for four years, came back a couple of years ago and bought a home."
Competition on Barbados is a given, but Port St. Charles is uniquely situated, and strategically planned, to hold its own. Austin says, "We are a stunning, 22-acre property with apartments set on the beachfront, and capacity to dock a boat nearly at your doorstep. The Royal Westmoreland Estate has homes situated right around the golf course. But, people have to drive to the beach. There are other smaller developments in Holetown on the coast, Speightstown, Schooner Bay, all those are set on the beach but they have no capacity to moor a yacht."
A group of investors with the JADA Group is building another marina called Port Ferdinand, just north of Port St. Charles. Austin describes Port Ferdinand as "an engineering feat, running inland, with a bridge that opens for boat traffic. It is another competitor of ours, as it is a new build, beautifully designed and furnished, but they don't enjoy as much beachfront as Port St. Charles. We are pretty unique in what we offer; we are stretched across the beachfront, our properties are one bedroom up to five bedrooms, and you can put your boat right outside."
There are no plans to expand structurally at Port St. Charles – the emphasis is on keeping the standards high at this already fabulous resort. Austin states, "My main goal is to manage the resources we have here, and manage our sales. We've been doing quite well on the sales front, because even though we are an older, mature property, we are established with a community and a lifestyle that's been built up over time. There is nothing for people to wait for. We're finished. We're complete. The only queries are mostly about, "How often do you paint?" In terms of procedural things, we are going to be offering drinks on our beach soon, and keeping up with the impeccable service level that people expect. No grand plan for changes. When it isn't broken, don't worry to fix it."
Port St. Charles' relationship with the Republic Bank is an extremely valued one. Austin shares, "They helped up secure a bond to complete our last three phases. After 9/11, we hit a snag and didn't know where the money would come from. Since we were selling off plan, and then building, we had no takers in the last three blocks. But we knew it would be sold once people's confidence returned. So, we shut down construction for a few months, but we didn't want to lose momentum. Republic Bank secured a bond from Trinidad for 30 million U.S. dollars and that is what finished our product." Port St. Charles also credits its success to important long-term suppliers including CGM Gallagher Insurance Co., BA Holiday, Expedia, Williams Industries, and Preconco Limited.
Graduating from building entry level homes – one, two, and three bedrooms starting at $500,000 – to selling homes up to $6.5 million, Port St. Charles created confidence as it progressed, succeeding beyond expectations, because the community was built with the buildings. By the time it was finished, this well-planned development was mature and sought after. Many of those who bought in at entry level have seen an ROI of more than 100 percent; affording the opportunity to sell at the best time of the year.
Austin sums up Port St. Charles as "an example of how it should be done. In terms of planning the development, rolling out the development, and pre-selling it in phases. Some people might call it conservative, but it allowed for changes along the way. It lent itself to creating a lifestyle that grew and developed. When complete, it was easily sold to everybody. They felt welcome."
AT A GLANCE
WHO: Port St. Charles Marina
WHAT: Luxury Caribbean marina resort development
WHERE: NW coast of Barbados, West Indies
WEBSITE: www.portstcharles.com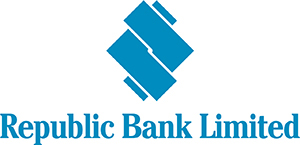 Republic Bank Barbados Ltd. – One of the longest serving banks in Barbados, Republic Bank Barbados Ltd. has been in existence for over 30 years. Formerly Barbados National Bank Inc., it boasts one of the largest ABM networks on the island and ten conveniently located branches. The Bank offers an array of financial services such as personal, commercial, lending, premium, corporate, and investment banking. Its wholly-owned subsidiaries, Republic Finance & Trust Barbados Corporation and Republic Funds Barbados Limited, offer funds management, lease financing, and merchant banking services. –www.republicbarbados.com