Business View Magazine interviews Elias and Omar Azan of the Bashco Trading Company as part of its series on best business practices Jamaica.
Bashco Trading Company, billed as "The Store That Gives You More" was founded about 26 years ago in Kingston, Jamaica, by Gassan Azan, its current Chairman & CEO. "There was a niche market in the wholesale business," says Elias Azan, Director of Operations and Gassan's cousin. "Goods were being imported from the Far East and, in the majority of cases were being sold wholesale to vendors in Jamaica." At that time, Bashco's travelling salesmen started selling mostly household and haberdashery wholesale goods across the country.
Over the years, demand shifted from wholesale to retail and the company grew and expanded its network of stores. "The business has evolved, now, where it has moved from just one location, to where we now have 12 full-service, retail stores and three warehouses," says Elias. In addition to its three Kingston locations, there are two Bashco outlets in the island's second-largest city, Montego Bay, as well as in Sav-la-Mar, Mandeville, Ocho Rios, May Pen, Santa Cruz, Spanish Town, and Linstead. The company employs over 900 people.
Elias believes that Bashco maintains its market lead as one of Jamaica's top retailers for household goods, haberdashery, clothing, electronics, appliances, furniture, and more, by constantly upgrading its stores and offering its customers a better shopping experience. "Over the last several years, what we have done is build out new stores, and changed some locations," he explains. "And, within the last year or two, we have taken a very aggressive move in the Montego Bay market; we put a brand new store on Barnett St. and recently renovated and upgraded our Church St. location. In Mandeville, we have done major renovations and we have opened up a second floor in the Mandeville store. Within the last six months, we have upgraded our downtown store, called Bashco WOW – it's a kind of commissary/deli, and we're offering pizza and sandwiches and salads. So, it caters to the working environment in downtown Kingston and that has been doing extremely well. In the last two years, across seven of our stores, we have added grocery items, so we are becoming like a one-stop-shop in a lot of our locations."
Omar Azan, Bashco's Marketing and Public Relations Manager, stresses that listening to the public is a key part of its marketing strategy. "We host these customer appreciation and customer interaction events," he says. "We're listening: 'What are you looking for? What do you want?' We do that across all of our locations during the course of the year."
Bashco also maintains a very pervasive media presence – on TV, radio, and the internet. "We have a very, very strong television presence, where we have a thirty-minute infomercial – the first one of its kind in Jamaica – where we mix interesting content with entertainment, bringing light to the new products and services available, and some of the new changes and developments at the store level," says Omar.
"In addition, we have a very strong audio presence on the most popular radio station in Jamaica," he continues. "In Jamaica, radio advertising is still very strong, because we have an active music scene. So, our radio advertising has a lot of musical influence. The dance hall genre is very popular and Bashco has aligned itself with that culture point, so most of our radio and television advertising appeals to that market because it also turns out to be our target niche, as well. Additionally, we do a lot of social media marketing; our social media presence is very active and very engaged."
Omar has some ambitious, long-term plans for the company, as well. "One is developing a strong e-commerce platform for Bashco," he reveals. "We carry in excess of a hundred thousand SKUs (Stock Keeping Units) – the different items in our stores.  So, to go towards an e-commerce market, to list all of those items, is a daunting challenge, but something I'm working towards. My concept is, within five to ten years, to reach out to the current Diaspora who have ties to Jamaica to try and get them interested, and then take it a step further and actually have a strong online retail presence across Jamaica."
"Concurrent with that, from an operational perspective, is going to come, out of necessity, upgrades of our point-of-sales systems and the centralization of our distribution, warehousing, and so on – a general upgrade and improvement in those areas," Elias says.  "And if opportunities present themselves in terms of location, where we can have an addition to our stores, and the location is right, we will certainly jump at that with both hands," he adds.
Meanwhile, "The Store That Gives You More" will continue to provide its customers the best options in offerings, quality, and price. "We are in it for the long haul, and we are constantly looking for ways to re-engineer, re-tool, re-develop, and re-design, so that we become better at what we do," Elias declares. "If you ask people about our company in Jamaica, they will say that we are always in the spotlight in terms of what we are doing and the things that we are achieving. We have done a lot to change the retail landscape in Jamaica, and the way we are positioning ourselves, in another five to ten years, we certainly are going to be one of those cutting-edge companies going forward."
"Staying connected to the people we have been serving has fueled the changes and the development," adds Omar. "That will be our continued focus, going forward – staying connected and listening, and redefining ourselves to fit the market that we're in."
AT A GLANCE
WHO: Bashco Trading Company
WHAT: A retail company with 12 outlets
WHERE: Kingston, Jamaica
WEBSITE: www.facebook.com/bashco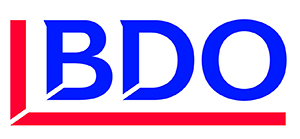 BDO – Founded in 1993, BDO in Jamaica is a member of one of the world's largest and foremost providers of assurance, auditing, accounting, taxation, financial management, and business advisory services. It serves clients in a broad range of public and private sectors. – www.bdo.com.jm
Sign Craft Ltd. – Established in 1968 by Roy MacDougal, Sign Craft Ltd. has been a leader in the sign industry in Jamaica for over 40 years. Known for its high level of quality, the company currently produces interior signage, door plates, plaques, and badges for many local and International companies. – www.signcraftja.com

M.G.I.B. – M.G.I.B. (Maritime General Insurance Brokers) Ltd. provides services which include, but not limited to, Consistent Risk Management Services, Consistent Policy Design, Eliminating Gaps and Overlaps in Coverage, Efficient Claims Handling Including Disaster Preparedness & Recovery Programs, Business Continuity Planning, Captive Management Services, and Facultative Reinsurance Broking. – www.mgibrokers.com