Business View Magazine interviews Daniel Cano, a Project Manager at Belize Roadway Construction Ltd., as part of our series: best practices in Belize business.
Belize Roadway Construction (BRC) Ltd. is a full service heavy construction company based in Belmopan, Belize. BRC's emphasis has been in the construction and upgrade of roads to paved standard as well as the execution of civil works to support the oil exploration industry. However, BRC's repertoire of projects ranges from land development, subdivision construction, earthmoving, aggregate production to placing hot mix asphalt.
BRC was founded 13 years ago and has evolved from an earthmoving and land clearing company to a leading road building company in the country. In the past three years, BRC has executed over 15 major projects valued at over 13 Million US Dollars primarily for the Government of Belize through funding from various international development banks and agencies such as the Caribbean Development Bank, the European Union, and the World Bank. These projects have included major roads such as the Hopkins Stann Creek Road, the Belmopan Ring Road, and the Corozal Free Zone main road and have entailed significant improvements to the drainage and pavement layers of several miles of roadway as well as construction of high-strength concrete pavements, traffic light installation, and thermoplastic road markings. Some of the more specialized works BRC has undertaken are the completion of the Crique Sarco Toledo Bridge, and the extension of three bridges on the Hopkins Road, encompassing piling works, precast concrete beams, and concrete abutment and deck construction.
In the private sector, BRC has completed numerous access road, drill platform, and cellar construction projects valued at over 10 Million US Dollars for oil exploration companies such as Perenco Guatemala, US Capital Energy, and Belize Natural Energy Ltd. In addition to heavy construction services, Belize Roadway Construction also offers premium limestone aggregates from its quarry located near Belmopan.
BRC's staff ranges from approximately 40 permanent, full-time workers to an additional 120 employees when multiple projects are underway. The geographical reach of its projects has increased over the years with most of the early projects in the Cayo District, close to BRC headquarters in Belmopan, to more recent projects as far away as the deep south for civil works to compliment the oil exploration industry, and in the north of the country with the upgrade of the Corozal Free Zone main road.
Daniel Cano, a BRC Project Manager, believes that the company stays ahead of its competition by going the extra mile to complete projects on time and to standard. "This is most evident in the oil exploration industry where deadlines and safety requirements are stringent," he explains. "BRC has demonstrated it is the leading choice in the development of infrastructure to support this industry. This reputation has been earned through BRC's ability to work around the clock when needed, its continued investment in a modern fleet of reliable, heavy equipment, and the retention of skilled and dedicated staff."
Moving forward, Cano says that BRC is forging new partnerships and seeking to further diversify its services offered. "These partnerships include developing alliances to be able to access and execute larger and more complex civil works projects including large span bridges and major highway construction," he reports. "Private sector partnerships closer to BRC's beginnings in land development are also planned to take advantage of opportunities in land subdivision and agriculture development. At the same time, the expertise BRC has gained in concrete works for road construction has a great potential to be honed to the building construction industry, a pursuit BRC is actively exploring."
To complement its anticipated growth in road construction, as well as new sectors, BRC is planning to relocate its headquarters to a new location at the entrance of Belmopan. Cano says "This will allow space for the new services envisaged and facilitate growth of existing services in an organized and efficient manner while enhancing the visibility of an upcoming leader in the Belize construction sector."
AT A GLANCE
WHO: Belize Roadway Construction Ltd.
WHAT: A full service, heavy construction company
WHERE: Belmopan, Belize
WEBSITE: www.belizeroadway.bz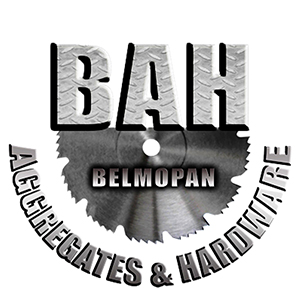 Belmopan Aggregates & Hardware – Founded in 1990, by Menno, Frank, and Levi Penner, the company began selling sand and gravel for the infrastructural development of Belmopan, Belize and its surroundings. Today, Belmopan Aggregates & Hardware sells building materials, hardware, lawn equipment, motorcycles, and a wide variety of other products such as electronics, appliances, air conditioning, building tools, etc. – www.bahbz.com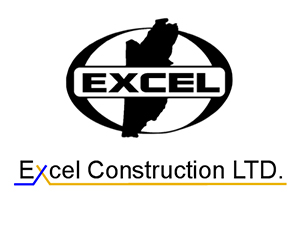 Excel Construction Ltd. – Located in Spanish Lookout, Belize, Excel Construction Ltd. is a supplier of concrete and aggregate – leonard@excelconstruction.bz