Lifespan Company Limited
Water for life
Business View Caribbean interviews representatives of Lifespan Company Limited for our focus on Best Practices of Jamaican Companies
Founded in 2005, the award-winning Lifespan Company Limited is a well-known name in Jamaica, popular for its high quality, premium spring water. The water, which is extracted from the Spring Garden Aquifer at the base of the Blue Mountains in Portland, Jamaica, has traveled through the mountain for more than 15 years, resulting in a perfect mineral composition. With a pH of 7.9 this naturally alkaline water is said to restore the pH in the body, while neutralizing acidity, as well as offering a pure and refreshing taste.
In 2020, Lifespan Company received a Grand Gold International Quality Award by Monde Selection, in the Beers, Waters and Soft Drinks category. Grand Gold is the top rating, awarded to companies whose products meet the highest standards of excellence. The product is judged by a panel of experts from the Meurice Institute, made up of technicians, master brewers, and chemical engineers. Lifespan also maintains their NSF certification for both their product and production facility after their most recent audit. This third-party certification verifies the quality and safety of the production and final product, in this case, the superior quality water in which Lifespan takes the greatest pride.
With the completion of a fully automated production line in 2020, the company intends to maximize the potential of that line this year. Nayana Williams, CEO and Managing Director of Lifespan Company explains, "Lifespan completed the build out of its capacity in 2020 and is now able to produce three times what it normally produces. The plan is to maximize this capacity by increasing our market share locally and also expand our exports."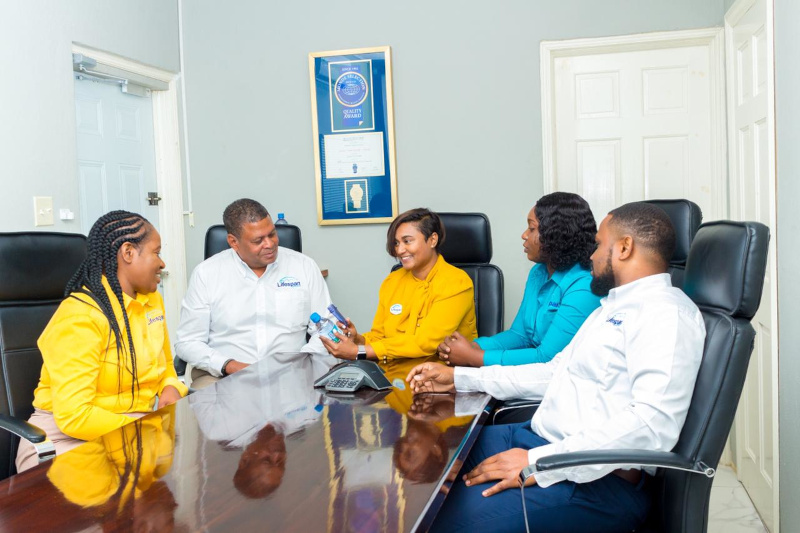 The implementation of an ERP system is another way in which Lifespan is working towards more efficiency, and profitability for the company. Circumstances surrounding COVID-19 had the project pushed back last year, but the system has recently launched and is on track for 2021. This will offer a virtual storefront, allowing online ordering, payment, and scheduling of deliveries, making it much more efficient than the back-and-forth emails and phone calls between Lifespan staff and customers.
In April of 2020, Lifespan acquired a new distributor, T. Geddes Grant. One of the leading distribution companies in Jamaica, T. Geddes Grant was established in 1901 and has been part of the Musson Group of Companies since 1996. Lifespan has several ways of getting their product into the market, as Robert Scott, General Manager shares, "We have a such a dynamic structure for a fairly small company. We have our major distributor, one of the big six, who gets our products into the traditional market. But one thing about the Jamaican marketplace is that there are several channels, you have many remote areas. Many regular distributors may not get to that remote area. So, we have our distributors, we have a network of sub-distributors, and then we also have our sales team that gets to customers directly. With the five gallon, which is marketed a little differently, we are trying to make our way into institutional markets. We're talking about businesses and banks, hospitals, all of that and we will actually deliver. So, we have a mix between old source delivery people, in addition to the trucks and drivers which are employed to us directly." Lifespan is currently in the process of signing a contract with Massy Distribution to distribute their three and five-gallon products nationwide.
As an essential business, Lifespan has had to make certain changes to their operations during the COVID-19 pandemic. Taking all precautionary measures, means increased sanitation, health screening, and masks. With only 10 employees working at each station, appropriate physical distancing is also enforced. When the pandemic started, the company outsourced many of their production workers, leaving only 55 direct employees. "Even though we outsource them, the fact of the matter is that these individuals are still employed, and they still come to work here every day," says Scott. "We like to pride ourselves in being the employer of choice. We are a growing company and we still try to find the very best. We have young persons here pursuing degrees, a lot of young, energetic persons. And I can tell you, having spent most of my working life in Kingston, it's a refreshing change. What I like about the culture here is that the employees are quite focused. They are fast learners and a lot of the negative cultural issues that you may have in other areas, you don't see here. It's really a pleasure to be amongst the team that we have assembled. We try to get the very best and we're happy with who we have."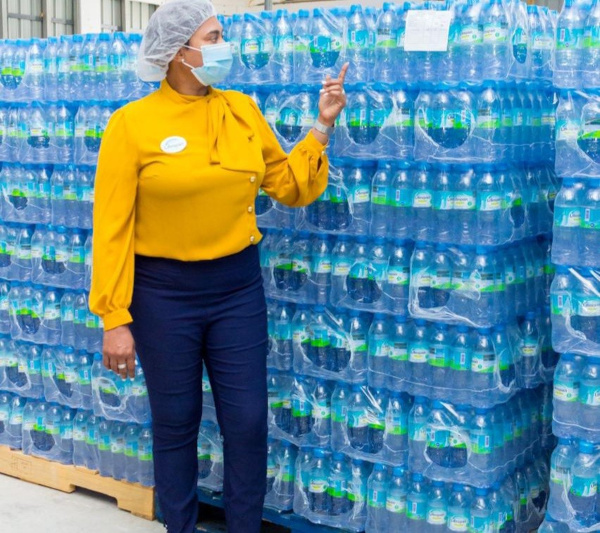 Throughout the COVID-19 pandemic, the company has offered support to the community. "Lifespan have been involved in a number of initiatives including donating bottled water to the frontline workers through the Ministry of Health Foundation," Williams recounts. "Lifespan has also donated masks and bottled water to the JCF (Jamaica Constabulary Force –  the official police force of Jamaica). With a shortage of tablets to support access to virtual education, Lifespan donated several tablets to students in the community. In August of 2020, the company also launched its "Dash and Win" Competition, in recognition of our corporate social responsibility and to continue to drive sales for the remainder of the second half of our fiscal year." The contest was extended into February of 2021, with the grand prize of one million dollars being awarded to a single mother in the neighboring parish of St. Thomas.
Ready to move forward, Lifespan is working to complete plans that were delayed due to COVID, including the installation of a chiller system. This system works through a turbine generator, part of the company's alternative energy plan to utilize more clean energy and further reduce their carbon footprint. The company is also reaching out to new markets, continuing plans for growth and expansion that were stalled in 2020. With countries like Guyana and Barbados on the radar, Lifespan is actively seeking new opportunities.
According to Scott, "A small country like Barbados imported 4.5 million US dollars worth of water in 2019, and there are other markets such as Guyana, which is on a strong footing based on their oil. We will get rid of COVID in a year or so, business will go on, people will drink water. So, we are positioning ourselves and we are getting into the marketplace. We are making the calls. You need to talk first, otherwise, they are going to be talking to your competitors."
As Lifespan continues to grow in the direction of their vision statement, "to promote life and health as a global leader in the production of natural spring water products," the company has much to look forward to, providing an exceptional product, while progressing towards a sustainable, responsible, and profitable future.
AT A GLANCE
Lifespan Company Limited
What: A bottler and exporter of natural spring water
Where: Spring Garden, Portland, Jamaica
Website: www.lifespanspringwater.com