Business View Magazine interviews Dittie Guise, General Manager of the Montego Bay Convention Centre, as part of its focus on best business practices, Jamaica.
The Montego Bay Convention Centre (MBCC) is the largest convention facility of its kind in the English-speaking Caribbean. It is situated near the historic Rose Hall Plantation on Jamaica's north coast, some 15 minutes from Sangster International Airport. The Centre is close to over 4,000 luxury hotel rooms, a full-service medical facility, five major shopping centers, three world championship golf courses, and many restaurants and attractions. Its world-class facilities opened in April 2011, and since then, it has been the recipient of the World Travel Award for being the Caribbean's Leading Meetings and Conference Centre, six years in a row. The MBCC is managed by SMG, the world leader in venue management, marketing, and development.
The Montego Bay Convention Centre sits on approximately 23 acres of land that offers stunning views of both the Caribbean coast, and the mountains to its south. Its meeting, exhibition, and ballroom spaces are all housed in three separate buildings and connect via outdoor walkways. This open-air layout provides a number of outdoor event spaces, including the 17,000-square-foot Ocean View Terrace – which accommodates up to 1,500 for banquet-style functions – and the MBCC'S courtyard, a 25,000 square-foot space capable of holding up to 2,600 guests.
Indoor space totals 139,302 square feet; the largest space is the 57,525 square foot Exhibit Hall, which offers room for 282 booths, as well as 4,700 guests seated banquet-style, or 6,200 seated theatre-style. For special events, the 18,684-square-foot Grand Ballroom can seat up to 1,580 for banquets. There are nine meeting rooms (with a total of 10,161 square feet), with the largest configuration accommodating up to 600 attendees. All spaces are equipped with videoconferencing capabilities and high-speed Internet. On site is a fully integrated broadcast and teleconference system, operated by in-house audiovisual technicians.
Dittie Guise, the General Manager of the Montego Bay Convention Centre, reports that, since opening, the facility has hosted between a hundred and two-hundred-and-thirty events a year. "There is a mix of clientele, and as we grow over the years, the mix changes," she says. "We have a lot of government-sponsored international events, and a lot of corporations – both local and international. We have few associations, but that will grow as we get more international business in. We are seeing marked increases in Destination Market Weddings and we are also very well attended by the colleges and universities for their graduations. Religious groups have been quite a big draw for us – we've had the United Church Convocational, and the Jamaica Baptist Union – Jamaica Baptist alone has over 10,000 people in attendance. The Congregation of Jehovah Witnesses just signed with us for four weekends a year for five years."
In a competitive market – Guise says that the MBCC competes with some local hotels for smaller events, and against other countries in the Caribbean for the larger ones – the amenity that she believes sets the Centre apart is its food and beverage department. "One of the things that we get rated on very highly is our food," she states. "Our chef, Randie Anderson, has been educated in Jamaica and in the U.S.; he has a master's degree in Gastronomic Tourism, and he's also the only person in the Caribbean who was ever awarded a scholarship from the James Beard Foundation."
Indeed, before Anderson – who oversees all of the Centre's concessions, catering, and special events – came to run its 15,000 square-foot kitchen, the award-winning chef had already made a name for himself with stints at some of New York's finest restaurants and Jamaica's leading hotels. He has also prepared extravagant meals for the country's last three prime ministers, as well as many foreign dignitaries and celebrities. Since coming to the MBCC, Anderson has catered many major events at other SMG-owned properties in the U.S. as part of Savor, the corporate parent's catering arm.
Another distinguishing characteristic of the MBCC is its dedication towards preserving the environment. Karron Benjamin, the Centre's Assistant General Manager and Director of Operations, says that its strategy is to "reduce, reuse, and recycle" as much as possible. "We look at our engineering, we look at our food and beverage, and we look at our housekeeping," he states. Regarding engineering, the goal is to reduce the cost of utilities – that means LED lighting accompanied by as much natural light as possible; using air conditioning only as needed; minimizing the waste of potable water; and using grey water for drip irrigation. Regarding food and beverage, it means growing as many perishables, such as vegetables, on property without the use of any form of fertilizer, other than organic manure, and composting all perishable refuse. Regarding housekeeping, it means using as few chemicals as possible for cleaning and pest management, while re-using whatever possible to keep things from going to the landfill. "Within the next year, we're hoping to go completely green," says Guise. "One of the initiatives of our corporate office is to see how many of the SMG-managed facilities can accomplish that goal."
Recently, the MBCC has been put under the purview of Jamaica's Ministry of Tourism. "When we were built, we were under the arm of the Urban Development Corporation," Guise reports. "That has been good for us because we were able to get more funding to do more upgrades, and we're part of the tourism package in Jamaica. Now, the Minister of Tourism believes that the Convention Centre is a prime catalyst that will help grow the economy and the Tourist Board has been mandated to work with us more closely."
As for future plans, Guise reveals several. "We're looking down the road to putting a hotel on the property," she says. "We're also looking at the possibility of expanding because we are getting more business. We definitely need more meeting room space and we need more exhibit space. The way things are going, we need to start planning for it to take place in the next two or three years."
Another hoped-for project that aims to capitalize on the Centre's excellent food and beverage reputation is the establishment of a culinary arts course for recent college and university graduates from around the country. "They will be able to come to the Convention Centre, work under the tutelage of Chef Anderson, and be able to get more practical experience. That will make them more employable," Guise declares.
As the years unfold, there is no doubt that the Montego Bay Convention Centre will continue to be the Caribbean's leading venue for world-class meetings, conventions, and events. And the food is pretty good, too.
AT A GLANCE
WHO: The Montego Bay Convention Centre
WHAT: The largest convention facility of its kind in the English-speaking Caribbean
WHERE: Montego Bay, Jamaica
WEBSITE: www.mbconventioncentre.com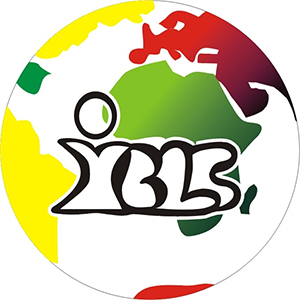 Islandwide Builders & Leading Contractors – Islandwide Builders and Leading Contractors provides engineering and construction services, as well as refrigeration installation, sales, and service. The company has its National Contracts Commission certification in heating, ventilation, and air conditioning and is, therefore, able to bid, participate, and have secured government contracts. Other services include: Civil Works, Electrical, Mechanical, Duct Work, Construction, Roofing, Tiling, Painting, and Blasting. – www.facebook.com/islandwidebuilders.leadingcontractors
The Language Cradle – The Language Cradle is a Jamaican owned subsidiary of International Business and Language Consulting. The company offers language courses, as well as translation and interpreting services for government agencies, embassies, businesses, and individuals in Spanish, French, German, Russian, Portuguese, Dutch, Mandarin, Japanese, Arabic, and other languages. – www.thelanguagecradle.com
Jamaica Audio Visual Co. – A privately-owned and operated presentation media company, headquartered in Montego Bay, Jamaica Audio Visual Co. has been providing its clients with quality, professional audio and visual presentation services for over 10 years. Services include: multimedia projections, front and rear end projection screens, presentation accessories, live video streaming, videography service, audio recording, copier, LCD screens, LED lighting and staging, professional disc jockeys, and P.A systems. – www.jamaicaaudiovisual.com

John Swaby Entertainment – A production company that providers Lighting, Sound Equipment, Stages, Generators, Tents, Decks, Railings, and Skyboxes, for parties, conventions, and events. –johnswabyentertainment@yahoo.com