At the International Travel Partners Conference (ITPC) held in The Bahamas from June 11-15 at host hotels, the Grand Hyatt Baha Mar and The Cove at Atlantis, along with other member hotels and resorts, the Nassau Paradise Island Promotion Board (NPIPB) truly reaffirmed the unique concept: Its Better in The Bahamas.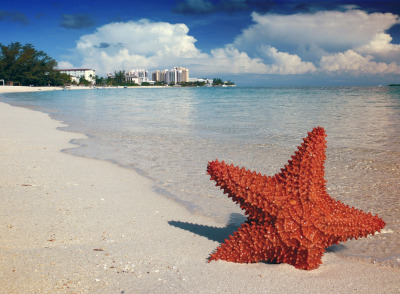 As the destination marketing organization, NPIPB plans and executes worldwide strategic marketing and sales initiatives to benefit all member hotels and the Nassau-Paradise Island destination. The Bahamas, a world-class destination of diverse vacation options is being reshaped. A rebirth is on the way and tourism is the new pacesetter, secondary to a booming financial services center, and everyone is winning together.
The $4.2 billion Baha Mar integrated resort properties, Rosewood, the Grand Hyatt, and SLS hotels, are now open and operate a total of 2,300 rooms, suites and villas, inclusive of the largest casino in the region. Atlantis Resorts on Paradise Island has completed improvements and some cases totally renovated in "a kind of a rebranding." Rooms and suites are back online, maintaining its occupancy and room rates. Demand is growing and, for the first quarter of 2018, the Bahamas reported a whopping 18 percent surge in stay-over visitors.
Nassau-Paradise Island is an oasis of ultimate luxury, exclusive privileges and effortless living that features suites, villas, hotel rooms and residences in a work/play environment of the 700 islands of The Bahamas. World-class art is everywhere in a mosaic of culture, rich history, and wonderful sights of The Bahamas. The Straw Market has unique Bahamian souvenirs. Junkanoo Fest and Feast is a must that adds to the folklore that "every Bahamian is an artist".
Nassau-Paradise Island has something for everyone, just 180 miles off the coast of southern Florida and less than a three-hour flight from New York and Toronto. There has been a strong response to market influence. Sunwing re-entered the Toronto market, while both WestJet and Air Canada are increasing seats and load factors.
NPIPB Chief Executive Officer, Fred Lounsberry, reinforced the response, saying, "The Bahamas is an easy destination to get to from Toronto and Canadians like to come to The Bahamas." For the avid Canadian traveler, this is perfect, if not a seamless lifestyle getaway to The Bahamas' pristine beaches, warm weather and a complete lifestyle experience of sophisticated metropolitan living.
In keeping with destination trends, Nassau's route network and capacity is expanding to meet the needs of everyone in need of a shopping and lifestyle destination, adventure and relaxation, history and culture, translucent water and activities, eco-tourism, sports and fitness in the sunshine, or just exploring what's new in a paradise lifestyle.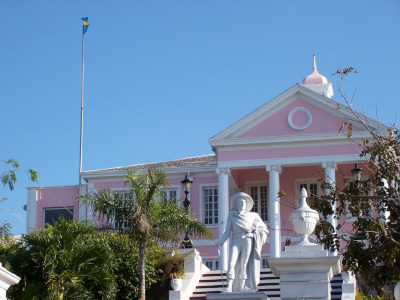 This is in sync with NPIPB's marketing strategy and tactics, inclusive of national and target market TV; interactive marketing; public relations; consumer and trade promotions; travel industry marketing; group, meetings and incentive marketing and sales; tourism infrastructure; hospitality training; government relations.
Destination marketing initiatives, public relations and media results are creating sustained awareness and interest with consumers throughout 2018, with 79 strategic placements of $1.5 million ad value. The intent is to cultivate consumer interest, pulling consumers into the conversion mindset, capture current and incremental demand through lower funnel initiatives.
The goal for 2018/19 is 300,000 incremental visitors via core motivators, new visitors and return/lapsed visitors. Year to date media performance is up 55 percent vs. the previous year and up 13 percent vs. the goal. Media performance, year to date, resulted in search demand for both The Bahamas and Nassau seeing top growth amongst competitors, and significantly greater than the Caribbean as a whole, January to May.
The media performance visit goal is on a path to six million in 2018 and eight million for 2019. Beyond 2019, NPIPB is looking towards the Pointe development – a $250 million project that is expected to create 250 jobs during construction and 500 jobs thereafter. The Pointe development is expected to contribute approximately $750 million to Bahamian GDP over 20 years.
Check out this handpicked feature on The Bahamian Contractors' Association in the Bahamas.