Yorke Structures Limited
The premier structural engineering and steel fabrication company in the caribbean
Our profile on Yorke Structures Limited, a structural engineering and steel fabrication company.
By any standard, Dr. Robert T. Yorke, who passed away on March 26, 2015 due to complications from Parkinson's disease, was a revered and accomplished man – one who believed that all lasting accomplishments must truly derive from a combination of positive thinking and simply being better at what you do than your competitors. For 39 years, Bob Yorke led Yorke Structures Limited (YSL), widely acknowledged as the biggest and best structural engineering services company in the Caribbean region. And according to Simon Westcott, YSL's current Managing Director, and Yorke's son-in-law, "He and his company were synonymous."
Yorke was born in Tobago in 1933. As a young man, he studied engineering in England and worked for several British engineering firms after graduating from the Hammersmith College, University of London. He left the United Kingdom in 1967, to assume the post of Design Engineer at the Ministry of Works in Antigua, and returned to Trinidad and Tobago in 1968 to accept the position of Chief Engineer at Sanders and Foster (Caribbean) Ltd., a British fabrication company. Within a short time, he assumed full responsibility for the firm's operations.
According to Westcott, Sanders and Foster decided to pull out of Trinidad in the early '70s, due to the global oil price shock of that era. Yorke and some business partners offered to buy the company. "So he took it over and they set it up as Yorke Structures," says Westcott. "It started off pretty small. At that time, there may have been some other small companies, but really, they had a monopoly in terms of what was being done in structural steel fabrication on the island. That's what attracted Bob to it; he could see that. He always thought that he could do it better and cheaper than anybody else."
Beginning with only ten employees, Yorke quickly became a successful fabricator, building schools for the Ministry of Education, and industrial parks for the government's Industrial Development Company. "So that was the early days," recounts Westcott. "In the mid'80s, there was another crash. Our economy is an oil and gas-based economy and it tends to rise and fall with energy prices. So times were hard for awhile." Things rebounded in the late '80s and early '90s, when the company began to diversify to include more commercial work throughout the eastern Caribbean. "It was relatively small projects," says Westcott, "the odd school or gas station; a lot of small jobs making up the volume. We had a company doing fabrication in St. Lucia, for awhile. It built a brewery there for Heineken and the power station."
Another important opportunity for Yorke Structures Limited presented itself in the early '90s, when Trinidad began to develop its gas industry. In the past, the country would sell only the oil it produced and flare off the gas. Realizing that the gas, itself, was a sellable commodity, development proceeded apace and construction took off. "We started to fabricate and erect a number of methanol, ammonia, and nitrogen plants – principally in Point Lisas," says Westcott. "And for ten or fifteen years, that was where our principal business lay. We carried on doing commercial work; we carried on doing work up the islands; but in terms of an order of magnitude, the size of the structures we were doing, and the volume of steel that we were fabricating and erecting, most of it was going into the energy-related industries here in Trinidad."
Over a decade and a half, Yorke Structures Limited rode the boom, building some of the world's biggest methanol plants. "We really were the only fabricator working in the energy sector for a long time, because we set ourselves up with a quality department, an ISO quality system, certified welders – that other companies didn't have and that the energy sector required of us. Westcott remembers: "It would have been February 2006. We finished erecting Atlas Methanol, which, at the time, was the world's largest methanol plant. In March, we walked across the road in Point Lisas and started to fabricate and install the structural steelwork for a plant that was bigger than that – the M5000 methanol plant."
Now that the gas plants have all been built, Yorke Structures Limited is no longer fabricating for the country's energy industry, and has gone back into the commercial sector for projects. "The energy sector has died away for us, because the market has become mature," Westcott explains. "We built all the plants and the country doesn't have the gas anymore to sustain building new ones." So, in order to respond to changing market conditions, YSL began to offer more main contracting services, including concrete work, building foundations, and hiring subcontractors to do the service and finishing work. "We've diversified into that because we didn't see the point to just show up onsite and put up the steel frame when we were actually able to do all of it. In the last five to ten years, we've done some quite large projects as the main contractor. We've developed all the civil and structural work capabilities."
Today, Yorke Structures Limited has nearly 120 employees in is central facility in Arima, Trinidad. It supplies, and sometimes erects, structural steelwork throughout the Caribbean – mostly small commercial and office buildings, warehouse structures, and the occasional hotel. In the days when the company worked on building gas plants, it used to negotiate for contracts, whereas today, Westcott says that three quarters of the work comes as the result of competitive bidding. "You'd find the same set of contractors," he says, "the ones that did the vessels, the ones that did the instrumentation, the ones that did the foundations, and the one that did the structural steel work, being us. We would move around the plants, always in the same group, and, by and large, that was by negotiation. In the commercial sector, now, we find that there's a lot more competition, and so there tends to be a lot more competitive bidding going on."
Now that Bob Yorke has passed away, Westcott also has the task of modernizing and streamlining the company's organizational structure as well as its allocation of assets and material. "It's a new team in charge," he says. "Jackie, my wife, has taken on the role of Executive Chairman, and I'm Managing Director. We're in the process of reconstituting the Board and looking around to see where efficiencies can be made, because we recognize that we're in a competitive environment, but also to see where we can improve on making our asset base perform better. We had a lot of empty warehouse space, we had a lot of obsolete stock, and we had a lot of obsolete machinery. We 'cleaned out the attic'; we've gotten rid of all the old stuff; we've emptied out the warehouses and upgraded them. We've got about twelve acres of land, here, and we only use half of it. We've got various plots of land that we need to develop and so, moving away now from main contracting, there's also the possibility that we start to do some speculative development, as well, either industrial, or commercial. So, in terms of the future, that's an opportunity for us, going forward."
Yorke Structures Limited's most recently completed big project was the Shaw Park Cultural facility in Tobago. "We were the main contractor, so we built it from the foundations up," Westcott says. "It's a 3,500-seat, indoor concert venue. And that really showcases what we're about, now – our modern capability as opposed to historically where we were churning out thousands and thousands of tons of structural steelwork only. We've grown out of the sector where we were the biggest and the best at doing structural steelwork and now we're among the biggest and best doing civil engineering work, as well."
Yorke Structures is now 47 years old, and according to Westcott, "We got to be 47 years old because we've been good at what we do. And we had a person that was leading the company who had business integrity, and balance, and strength of will and character to ensure that the customers that we had gained some degree of satisfaction because we get a lot of customers that come back. The company has always had strong values and culture within it, which we now, as the new management, need to carry forward. Anything in business, ultimately, is very simple: 'You have to do what you say, and say what you do.' And people have to understand what it is that you're doing for them, and you need to understand what it is that they want from you. That is key. We were trained to be upfront with people and to service their requirements in the best way that we know how."
No doubt, Bob Yorke would be proud.
Check out this handpicked feature on The CCS Group – Bermuda.
AT A GLANCE
WHO: Yorke Structures Limited
WHAT: A structural engineering and steel fabrication company
WHERE: Arima, Trinidad, W.I.
WEBSITE: www.yorkestructures.com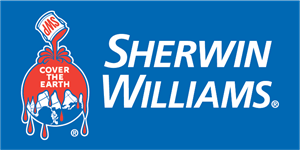 Sherwin-Williams – The Sherwin-Williams Company is an American Fortune 500 company in the general building materials industry. The company, with headquarters in Cleveland, Ohio, primarily engages in the manufacture, distribution, and sale of paints, coatings, and related products to professional, industrial, commercial, and retail customers primarily in North and South America and Europe. – www.sherwin-williams.com