Frasa International Trading, N.V.
Innovation in food service
Business View Caribbean interviews Francis Saladin Jr., Managing Director of Frasa International Trading, N.V., for our focus on Import/Export Excellence.
Through innovation, creative marketing, and strong partnerships, Frasa International Trading has become one of Aruba's largest distributors to the retail grocery and foodservice industry. The thriving business started as a product of Francisco A. Saladin's bold entrepreneurial spirit. Saladin had emigrated from the Dominican Republic to Aruba with his parents at the age of eight and learned from an early age the importance of hard work and dedication from his parents. In 1980, he began selling produce from a small storage facility at the back of his house with the use of a chilled container. And he never looked back.
Over the years, Frasa has experienced great success and growth. In 2002, Frasa took over the business operations of Consales, a well-known local distribution company. This acquisition allowed Frasa to reposition and develop the company, despite economic changes and a struggling global economy. By 2010, under the leadership of Francis Saladin Jr., the two companies merged, creating Frasa International Trading N.V. and an opportunity for growth with a stronger portfolio of international brands.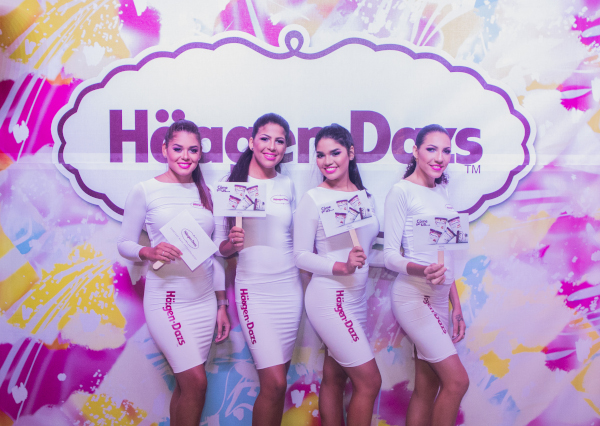 Today, Frasa has partnered with some of the industry's largest food service providers and distributors of canned goods, fresh produce, dairy, and protein around the world, to ensure delivery of only the highest quality and freshest products available. An exceptional team of close to 100 Frasa employees provides customers with the best of service. The company's fleet makes daily deliveries of dry, chilled, and frozen products to over 1,000 customers – large and small – across the country. Working together as a dedicated group, the company is realizing its vision of "achieving sustainable growth by leading the industry in Aruba through innovation, customer service, and employee empowerment."
Francis Saladin Jr., Managing Director of Frasa International Trading, recalls, "My father started the company at home, flying in produce from the Dominican Republic and storing it in our garage. He had help with deliveries but he did everything else himself. He would literally go to the airplane and unload the products. I would go with him, I was little at the time, so I was just watching and playing. But I think it was in my blood from the beginning. As the demand, and my father's knowledge of the business and understanding of the market grew, he saw more opportunity. He was passionate about produce and still is to this day. He started getting contacts out of Miami to bring produce from there to supply the supermarkets, restaurants, and hotels here in Aruba".
"He made his first purchase of produce out of Miami and bought a generator. One day they brought a container and parked it out front of our house and he connected it to the generator and used that container as storage. When the next container came in they would take the previous one away and bring in the new one.  He didn't have to invest in a cooler yet, because he was using the shipping containers hooked up to the generator for storage."
Later, Saladin Sr. went into business with a distribution company that was doing a good business with its own facility at that time. After working with them for a couple years he decided to go out on his own, rented a warehouse, and the business continued to grow. Eventually, he bought out his previous partners' facility when they went out of business. Saladin Jr. recounts, "When he bought this property, he got his first brand product to represent which was Bluebird – Citrus World. That's our oldest vendor that Frasa has been working with. We are still with them today. Between selling his produce and selling these juices from Citrus World Inc. for Bluebird today Florida's Natural, the business continued growing. Badia Spices is the second brand he acquired – those two brands really have a long history with Frasa. Later, my father left that facility and built his own large warehouse and started in the frozen food business."
When Frasa built its first really modern facility, they hired a Foodservice Manager to increase the portfolio categories from just produce. They diversified into seafood and all kinds of protein products like beef and pork, while expanding the frozen part of the business and making headway in the foodservice part of the business with restaurants and hotels. Frasa was becoming a broadline supplier and growing exponentially. In 1999, Saladin, Jr. joined the company, learning the inner workings of the business from the ground up. Then in 2002, came the opportunity to buy one of their larger competitors, Consales – a timely purchase that included a whole portfolio of multi-national retail brands like Kellogg's and General Mills. This is when Frasa really expanded into representing name-brand products. Prior to that, it was mainly a commodities business; rice, oils, sugar, proteins, produce, flour.
"The Consales acquisition in 2002 was a huge development," says Saladin, Jr. "At the time, my father stayed at Frasa and I moved to manage Consales. In 2009, I finally convinced him to merge the two companies under one name, which we finalized in 2010. It was a unique moment because the merger and the celebration of 30 years for Frasa in business happened together. Frasa became a new merged company with a much larger business. In 2015, after five years of co-managing the business together, my father stepped down. Today, I manage the business and he is my executive advisor."
Also in 2010, Frasa International Trading decided to create a real estate arm called Frasa Real Estate, which rents warehouses and offices. The company has a large fleet of vehicles for the distribution side of the business, and through the use of technology has streamlined the number of staff from 150 employees at the time of the merger to under 100. Many long-time employees still enjoy working at Frasa, and the company is now bringing in the new generation of younger people. Customers are split 50 – 50 between the hospitality and supermarket divisions, but Frasa's focus is more on the foodservice side of the business for future growth.
Saladin, Jr. admits, "We do have strong competition – Aruba is becoming a market of more self-import on a retail level and foodservice for the hotels. We are trying to be more efficient, more effective in buying for better pricing, being more aggressive in many ways, and finding alternatives. For instance, rather than only importing produce for direct delivery, we also import bananas out of Costa Rica and then ripen them at our facility. We're also trying to do more private labelling – creating Frasa's own brands. We do name selection and package development ourselves."
An exciting announcement came in Jan. 2018, when Frasa became the second company to be appointed as a distributor for Avendra. "In the foodservice world, that's a big thing," says Saladin, Jr. "It's a contract for the Marriott, Ritz-Carlton, Renaissance, Hyatt, and we've been working on that for over 10 years. Since then, we've been growing double digits in those accounts. And more big news: In 2020, we're celebrating 40 years and we're no longer going to be using the name Frasa International Trading any more, only 'Frasa.' We're changing our logos and colors – just shortening the name and making it simple. And it brings to mind the idea of 'fresh.' Last year we invested $500,000 dollars in new refrigeration equipment and storage facilities. And we expect to expand our real estate business. Frasa is looking forward to a very bright future in Aruba for the years ahead."
AT A GLANCE
Who: Frasa International Trading, N.V.
What: Foodservice distributor; food wholesaler
Where: Head office in Oranjestad, Aruba
Website: https://www.facebook.com/arubafrasa

AJC International, Inc. – www.ajcfood.com
AJC is a global food and logistics provider. We buy from all the major producing countries in the world, and we sell it to over 125 countries. We focus on poultry, pork, meat, vegetables, and seafood, and sell 750,000 tons/year. Our partnerships are flexible and tailored to meet both parties' needs, including representing our suppliers brands, like Frosty Acres distributed by  Frasa International Trading N.V in Aruba. We are committed to building successful relationships. #WeAreAJC