GCG Ground Services
Exceeding customer expectations
Business View Magazine interviews Strephon Sanderson, Managing Director of GCG Ground Services, as part of our focus on the Caribbean transportation sector.
GCG Ground Services, a division of GCG Group (formerly the Goddard Catering Group), was established in 2009 to provide a full suite of ground handling services to airlines in the Caribbean and Latin America. GCG Group opened its first operation at the Crane Hotel in Barbados in 1954. The business provided catering services to major airline customers at the Grantley Adams International Airport. In 1967, the company constructed a dedicated, in-flight catering unit at the airport. By 1972, it had established a joint venture with Marriott Corporation and became a leader in the local market.
GCG Group opened its first overseas unit in 1974, welcoming the Antigua location to the company. GCG Events was launched in Barbados in 2008, offering catering services for all occasions. Today, GCG Group has 24 locations across the Caribbean and Latin America. In addition to commercial, private and corporate airline clients, GCG Catering now works with clients in the industrial and oil, gas, and mining sectors. The company also operates a number of airport concessions and restaurants, as well as offers retail options for customers. GCG Events has nine locations today, specializing in catering social events, weddings, corporate events, sporting events, and government functions.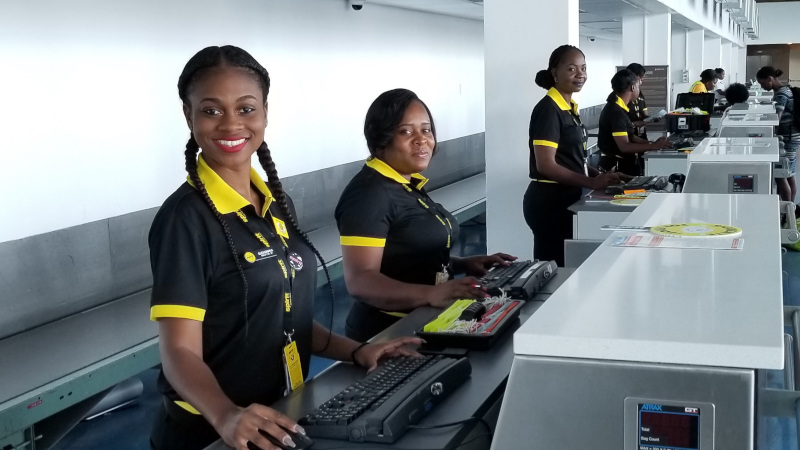 The GCG Ground team is headquartered in Miami, Florida and has operations in St. Thomas, USVI; Barbados; St. Lucia; Kingston and Montego Bay, Jamaica; and Liberia and Alajuela, Costa Rica. The company employs a thoroughly trained and motivated work force, capable of expertly servicing more than 22,000 flights per year. Overall, the GCG team consists of about 1,200 employees across all of its service stations, with over 500 employees in Jamaica, alone. Its facilities are maintained at the highest international standards, with an emphasis on stringent security and safety procedures. The company's services include the following:
Ground Support – The ground support services include aircraft loading and unloading, push-back, lavatory servicing, and even supply portable water services. Additionally, the company can arrange airplane maintenance to help facilitate a timely departure.
Ramp Handling – GCG Ground is a leading provider of ramp handling, offering a wide range of services, from baggage reconciliation, to loading cargo, and everything in between.
Aircraft Cleaning – The company has developed a proven process for quickly cleaning aircrafts of any size, whether that is sweeping the floors or disinfecting the lavatories. Duties are pre-assigned and overseen by an experienced lead. This individual serves as a timekeeper to ensure turnaround times are met. With this strategy, every inch of the aircraft can be cleaned within four minutes on average.
Passenger Services – GCG Ground customer service agents are extremely versatile and trained in all of the major check-in systems used by airlines. In addition to check-in, these individuals can assist passengers with lost and found, arrival and transfer, weather briefing, and airport ticketing. The company is the only provider of wheelchair services in the Caribbean and Latin America, and can even assist in flight operations and obtaining landing permits.
Cargo Support – GCG Ground can handle a diverse range of cargo, including perishable and even dangerous items. GCG Ground complies with or exceeds all local and international safety requirements and is ISAGO-compliant. Additionally, the team goes through extensive training to guarantee all shipments are handled efficiently and with care, from the most valuable items to the least.
Baggage Services – GCG Ground has a dedicated baggage services team, allowing the company to track misconnected bags with ease and deal with any baggage-related issues internally. The company also utilizes World Tracer, a frequently-updated baggage tracing system to track the luggage its client's passengers are traveling with at every exchange. In addition to routinely tracking the baggage being transported by the airline, GCG Ground also provides other baggage services, such as loading and baggage reconciliation.
Janitorial Services – GCG Ground provides a comprehensive selection of janitorial services for both airports and aircrafts. Its team has developed a quick and efficient system for cleaning that offers the highest level of sanitation. Inside airports and cabins, GCG Ground can be counted on to keep spaces free of trash, dust all surfaces regularly, and thoroughly sanitize high-touch surfaces like door handles, telephones, and tray tables. In addition to these general cleaning tasks, the crew provides upholstery cleaning services and guarantees all floors appear their best, whether this means buffing floors, shampooing carpets, or maintaining hardwood floors. GCG Ground's team also offers water and lavatory services, and is held to the highest standards for cleanliness to ensure the safety of all those on board. The crew maintains optimal appearance for the exterior of the airport and aircraft as well, offering parking lot sweeping and power washing services to its clients.

Managing Director, Strephon Sanderson, believes that GCG Ground's competitive advantages lie in the quality of its services, the relationships it has built over the years, and the reputation it has garnered from its catering operations. "It's allowed our customers to know the company they are going to do business with, because we have developed a certain standard from a governance perspective, from a safety perspective, and from a service perspective," he states. "In Jamaica, we are ISO-certified; we look for best practices and we share them across the group. So, the customer can have confidence in the quality of service that they are receiving and know the integrity of the individuals running these operations. That's the edge, the competitive advantage that we have – service excellence, as well as our reputation."
Sanderson adds that the company is presently in "an expansion mode. Our objective is to provide our ground services in all the stations in which we do catering operations; that's the strategic direction that we're in, right now," he explains. "We recently acquired a few new stations: St. Lucia, Barbados, and Costa Rica, so our growth has mainly been through acquisition, rather than generic. But we are looking at all the opportunities that may exist in any station in which we can partner with the operators of the airport in providing these services. Once we can, in any way, improve the customer or passenger experience going through an airport, that's what we'll do. We look where challenges exist in the overall process and look for solutions to meet those challenges."
"What you find is that the customers are recognizing the quality of service that we provide and that's one of our biggest core values: service excellence," Sanderson concludes. "And we are very consistent with the standards that we have set. Once a customer recognizes that we are able to deliver the service that meets their expectations, we believe that we will be able to grow to the level that we want to grow. And I believe that we should be in at least 12 countries in the next five years. We are a safe, reliable, and customer-driven service provider. Our objective is always to ensure that the customer's expectations are either met or exceeded."
AT A GLANCE
WHO: GCG Ground Services
WHAT: Provider of ground handling services at Caribbean airports
WHERE: Headquarters in Cooper City, Florida
WEBSITE: www.gcg-ground.com

Express Catering Ltd. – info@margaritavillecg.com
Formed in 2001, Express Catering is an industry-leading hospitality  company. The organization operates all the food and beverage operations within Jamaica's Sangster International Airport's (SIA) secured area in Montego Bay.  
Today, Express Catering employs more than 300 people, and operates 28 bars and restaurants within SIA – many of them internationally-recognized brands, and some of which are entirely unique to the Caribbean. Their branded offerings include Starbucks, Jimmy Buffett's Margaritaville, Domino's, Wendy's, Quiznos, and more. 
"We offer a range of brands and experiences from full-service and quick service restaurants, grab n' go options and beyond," says Ian Dear, CEO of Express Catering. "We offer a wide range of food and beverage experiences to satisfy the cravings of anybody traveling through SIA." 
Moving forward, Express Catering will be expanding its offerings and introducing new branded experiences that will capture the essence of the country – everything from Jamaica's culinary offering, to its music and rich colors will be represented." 
"Jamaica is an amazing Caribbean destination," Dear says. "We want to deliver food and beverage experiences that are true to this country's rich culture. We believe we will deliver a travel experience that will surpass the expectations of visitors and Jamaicans alike."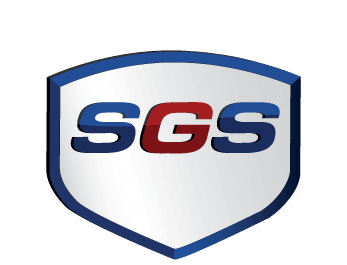 Servicore GS – www.sgsequipment.com
We specialize in Ground Support Equipment (GSE) with over 40 years of combined experience. We work under the ISO9001:2008 standard, guaranteeing our sales, repair, and manufacturing processes. Based in Miami, FL servicing U.S.A., Central and South America, and the Caribbean. At Servicore, we make exceptional Service the core of our business.