Gorham's Ltd
Your one stop saving spot
Business View Caribbean interviews Andrew Mackay, General Manager of Gorham's Ltd, for our focus on Top Suppliers to the Construction Industry in Bermuda
For 80 years, Gorham's Home Center has been a fixture on the island of Bermuda. Originally a supplier of building supplies such as cement and lumber, Gorham's has grown to be one of the largest hardware supply stores on the island. In their current location they occupy over 40,000 square feet of retail space, along with an attached lumber yard.
Located just outside of the capital city of Hamilton in Pembroke, Bermuda, Gorham's employs 75 people, and has remained in operation throughout the COVID 19 shutdowns. Innovation and flexibility are contributing factors in the company's continued success. They have recently improved and expanded their online presence to meet the needs of customers, and stay in touch with the growing trend towards online shopping. General Manager, Andrew Mackay, explains the company mindset which is " to continue being innovative, continually changing the way we do things, whether or not it's through efficiency of bringing products in, streamlining our various product lines, or updating websites for online purchasing. Our objective is to be the leaders on the island and to constantly change to survive."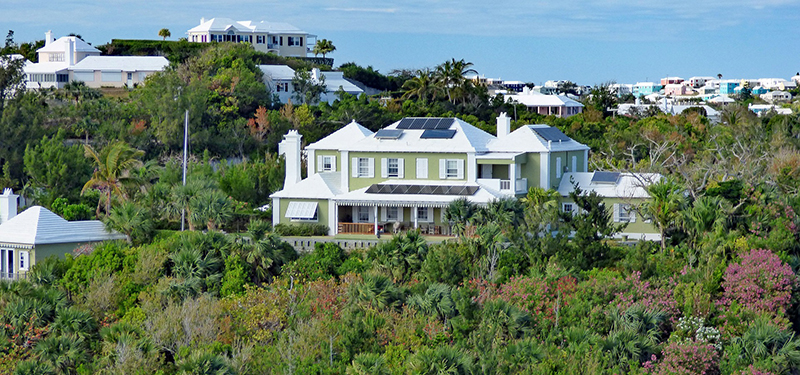 Gorham's customer base is primarily made up of homeowners who are tackling DIY projects and renovations. With a vast selection ranging from lumber, paint, hardware and everything in between, they have the necessary supplies to get any project done. If a customer needs something that isn't available in the retail location, it can be ordered through their online express service. Mackay shares, "We have a system where people come into the store and find things online and we will facilitate it getting it to the island through our shipping containers." This service also allows the company to track trends and adjust their inventory accordingly. "When we are doing online ordering for customers, we are looking for trends. If we see large numbers of people buying furniture or home appliances from a particular vendor, then we'll look to see how we can get that vendor onto the sales floor because it seems to be a trend," says Mackay.
Although the home building market in Bermuda is currently slow, home improvement is booming. While people are unable to travel, they are tackling renovation and redecoration projects. This has resulted in a successful year for Gorham's. Outdoor sales saw an increase, with customers purchasing items such as fire pits and outdoor furniture and creating new spaces to entertain at home. Along with the DIY crowd, the company has a strong contractor base, especially in the lumber division. In addition to supplying lumber, they offer a variety of other building supplies, including cement, rebar, flooring, and doors. And contractors can work with the special-order department to bring in items specific to the jobs they are working on.
While the company website was introduced quickly to meet the needs of customers during the two-month COVID-19 shutdown, there are plans to upgrade the site and add more shopping and product choices. Mackay acknowledges, "With the COVID crisis, we did a fast push to get our website up and running for online purchasing. This was a great benefit to us because we were probably the only hardware store on the island that had a website open for online shopping." Understanding the needs of their customer base is important to Gorham's reputation, and one of the reasons they have remained a trusted name in Bermuda. Realizing that todays shopper wants online buying options, they are determined to make that happen, duplicating the quality and diversity of the in-store experience, online.
Always thinking ahead, along with the online updates, Gorham's has a plan to reformat the store, reorganizing departments and products while creating a fresh and up-to-date look. Mackay explains the motivation behind this change, "I think our advantage is that we continue to innovate. We are constantly trying new product lines; we are constantly changing the way the store looks. We are in the process of planning to reformat the layout of the store. Whereas most stores stay static, we are constantly trying to tweak the floor plan to keep the consumers interested in the store."
Approximately 95% of the products supplied to Gorham's arrive by boat, due to Bermuda's location in the middle of the Atlantic. Building materials and other products are shipped from the East Coast of the United States, or from Canada. One of the company's long-standing wholesale networks is True Value, with a relationship spanning more than 40 years. Having a dual affiliation with Ace and True Value, provides an opportunity for more diversity in products and price points. JELD-WEN, a company known worldwide for their superior-quality windows, are a major supplier to Gorham's through their export division in Coral Springs, Florida. They ship a wide range of products, including plumbing, roofing and hardware, along with doors and windows. Weston Premium Woods, another important supplier, is a Canadian distributor of hard and soft woods and wood products.
These companies, and others, make it possible to continually offer the products that bring consumers back again and again. Gorham's does the rest with its exceptional customer service and forward thinking. Mackay notes, "It is a company that continues to innovate, never satisfied with just merely being successful. Gorham's wants to continue being successful, continue growing, and continue attracting our customers for something new. "
Gorham's endeavors to provide their customers with a satisfying experience, evolving to meet the needs of an ever-changing world. Whether shopping in-store or online, customers will be rewarded with a relevant and diverse range of products that provide a reason to keep coming back for more. Gorham's enterprising attitude, flexibility and forward thinking, will all play a role in this long-standing company's future success.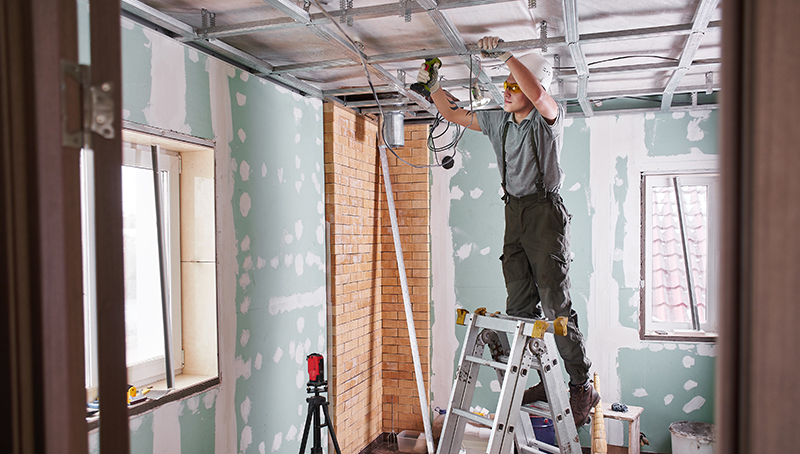 AT A GLANCE
Gorham's Ltd
What: Major hardware and building supplies store
Where: Pembroke, Bermuda
Email: www.gorhams-ltd.com

True Value Company – www.truevaluecompany.com
True Value Company is the only hardlines wholesaler with a trusted, iconic and globally-recognized brand that doesn't require a stock minimum or equity investment, providing locally relevant product and superior availability, customizable product assortments, competitive prices, industry-leading fill rates, performance-driven marketing programs, and a la carte services and support.

Jeld-Wen Windows and Doors – http://jeld-wenexport.com/
Jeldwen export is a division of Jeldwen Windows and Doors which has 25,000 employees and is represented in many countries worldwide. What we specialize in is products that specifically work in the harsh Caribbean environment. We cater to homeowners/builders and bring diverse offerings for interior and exterior products.