International Air Transport Association (IATA) Americas
Voice of the industry
Business View Caribbean interviews Peter Cerda, Regional Vice President for IATA – Americas, for our focus on the Air Transport Industry in the Caribbean.
With a bold mission to represent, lead, and serve the airline industry, the International Air Transport Association (IATA) continues to make good on its vision – to be the force for value creation and innovation driving a safe, secure, and profitable air transport industry that sustainably connects and enriches our world. Highly respected as the trade association for the world's airlines, IATA has 290 members comprising 82 percent of total air traffic. A network of 470 strategic partners work with member airlines to deliver solutions that shape aviation; more than 100,000 IATA accredited travel and cargo agents proudly serve travelers and shippers worldwide.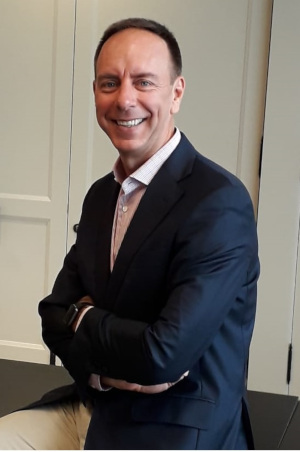 IATA Americas is focused on the needs of nearly 50 member airlines spread across 35 countries in North, Central, and South America. The regional office for the Americas is based in Miami and supported by 10 field offices. Key areas of importance for the region include safety and security, sustainability, development of efficient and affordable infrastructure, smarter regulation, and reducing the heavy taxes and charges imposed on aviation and air travel in many countries. IATA works closely with regional and local airline associations, governments, safety regulators, airports, and other key stakeholders.
Speaking to the critical importance of the air transport industry, CARPHA Executive Director, Dr. C. James Hospedales states, "Without air connectivity, the Caribbean Public Health Association's (CARPHA) service to its Member States and people of the Caribbean would simply not be possible." Quoted in an IATA report, Hospedales explains, "With increasing numbers of epidemics and threats to the region, an even deeper partnership is required with regional airlines and port authorities to prevent disease, and promote and protect health."
In conjunction with major stakeholders throughout the region, the IATA Americas team has developed a five-year strategic plan to address the largest opportunities and threats; creating common objectives and initiatives on which to focus through 2022. In an interview with Business View Caribbean, Peter Cerda: IATA America's Regional Vice President, shares his insights into the Association's evolution, the benefits of membership, and objectives for the future. The following is an edited transcript of that conversation.
BVC: Can you tell us the backstory of IATA and its importance to the Caribbean region?
Cerda: "IATA was founded in 1945 in Havana, Cuba. At that first meeting, there were 57 airlines present to create the Association. The goal was to benefit the people we represent, the travellers, and also foster congress by promoting a safe, efficient, and economically viable system for the air transport industry. Today, we continue to work closely with governments around the world and our industry stakeholders on standards and best practices. It's a very balanced organization. We have traditional, long-standing large carriers, and we also have low-cost, smaller, regional carriers that are part of tour membership. So, we're looking at the entire gamut of the air transport system. In the Caribbean region, we've seen many airlines come and go, and we now have seven IATA members there, eight with the inclusion of Cuba.
"To put it in perspective, in 2018, the Caribbean generated more than 27 billion tourism dollars and the vast majority was made possible by air travel because air is the key mode of transportation to, and within, the island states. The industry is an economic enabler, and what we consider a strong business partner to the viability, sustainability, and wellbeing of these island countries. Air transport delivered close to $35.9 billion to the region's GDP, and 1.6 million jobs are directly and indirectly impacted by air transport. The total makeup of these contributions is roughly 14 percent of the overall Caribbean economy.
"IATA's role in the Caribbean focuses a lot on advocacy, primarily with governments. There are many challenges and opportunities that require us to advocate aggressively. How do we continue to improve service at a reasonable cost? Maintaining and upgrading infrastructure is another major issue in the region. Many airports are dealing with limited capacity as air traffic has increased. At the same time, the Caribbean is becoming a very expensive part of the world to do business. It is highly dependent on travel and tourism, but the industry is heavily taxed and charged, putting an increased financial burden on the passengers. In many places, over 30 percent of the ticket cost is taxes. With so much global competition out there, we have to advocate to our governments the need to promote the industry as a tourism enabler, rather than a cash cow. We want to see more people traveling to the Caribbean, but high taxes and inefficient infrastructure are impediments we see moving forward."
BVC: Along with advocacy, what other ways does the Association support members?
Cerda: We have a training department within IATA where we help governments, airlines, and the travel and tourism industry to enhance skill sets. We see a need, a willingness, for training, and it's essential for the future growth of our sector and also these economies, so they can better understand the importance of the air traffic sector and how it contributes to their wellbeing. We're an industry that fluctuates; many airlines have come and gone, and, obviously, that affects our membership. The ultra- low costs and hybrid airlines are now an important piece of the air transport system that would traditionally not be part of IATA. But now, they are becoming members because of the value we provide to them. Among our membership activities, we can advocate on their behalf for better regulatory policies, better infrastructure, reduction in costs, and standards setting.
"IATA has created a lot of initiatives that are contributing to the wellbeing of this industry. For example, about eight years ago, we eliminated paper tickets, which makes the process more secure for passengers, more convenient, with less cost for airlines. We did that in collaboration with our members to provide a better passenger experience. Through IOSA (Operational Safety Audit), our member safety commission, we have also greatly enhanced the level of auditing and safety oversight by implementing safety programs. As a result, for IATA members and non-member airlines who are registered with IOSA, the ratio of accidents compared to those who are not registered, is dramatically less. All these initiatives show that we are a strong association, we support our members, and progressively help the industry give better service to passengers. We continue to advocate important messages with key stakeholders, and work collaboratively with governments. That's where we have an advantage; we're able to speak on behalf of the industry, rather than individual airlines that may not belong to an association having to speak on their own, which can be very daunting and complex."
BVC: What objectives are you striving to achieve going forward?
Cerda: "In today's world, where social responsibility is critical, this industry has publicly come out with a goal for our members and the air transport system to reduce C02 emissions. This is a collaborative approach with a branch of the United Nations and states around the world. And we have an extended plan to where we want it to be in 2050. That is something else that IATA, as a trade association, leads on behalf of our industry – working with different entities to take on social responsibility. And through technology and standards setting, we're already seeing how C02 emissions have gone done and will continue to go down over the coming decades. We are focused on being a cleaner, more environmentally-friendly industry, doing our part.
"The issue of infrastructure is also high on the agenda. Air passenger traffic is going to more than double over the next 20 years. It's a good problem to have, but that kind of growth is putting a tremendous amount of strain on infrastructure. It's going to require collaboration with governments, particularly in developing nations, because otherwise the industry will not be able to provide the service to cover more flights and more destinations.
"Another issue is regulatory. We're seeing a lot of policy shifts around the world that affect the air transport system, because when new governments come into play they try to implement programs that have an impact – either positive or negative. So, we keep an eye on these countries to ensure we have policies in place that protect the passengers' interests, and reforms that are open, fair, and transparent, which permit the industry to grow. Costs are also a major focus of IATA. We're being vigilant in a proactive manner to make sure there are transparent ways of pricing, that all stakeholders abide by policy standards, and there is ample consultation with the industry.
BVC: What is uppermost on the agenda for the Caribbean region?
Cerda: "We are a very volatile region in the Caribbean and the Americas, in the sense that it is common to have political, social, and economic crises, and natural disasters come and go. And we always have to adapt to these changes in very short time frames. But the Caribbean is very resilient and the industry comes together very quickly; working with states to maintain connectivity in any part of the world efficiently and reliably. When our Caribbean states are impacted by natural disasters, air transport needs to be launched as quickly as possible, because that is the lifeline to getting those countries back up and going. Our industry takes great pride in having focused resources so we can start bringing relief flights without delay in life and death situations like a hurricane. The only way of bringing immediate relief is through air transport and we make sure we're up to the task."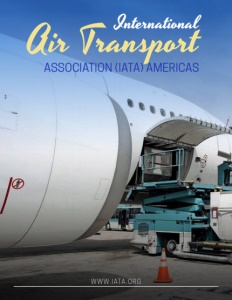 AT A GLANCE
Who: International Air Transport Association (IATA) Americas
What: Trade association representing the world's airlines
Where: Based in Miami, Florida
Website: www.iata.org