Ministry of District Administration, Tourism and Transport
Cayman Islands: Tourism is everybody's business
Business View Caribbean interviews Deputy Premier, Hon. Moses Kirkconnell, Minister of District Administration, Tourism and Transport (DATT), Cayman Islands.
Record-breaking arrivals for 2017 in both air and cruise visitation represented the best year of recorded statistical data, ever, for the Cayman Islands. A total of 418,403 stayover visitors (an 8.55 percent increase over 2016) and 1,728,444 cruisers visited the islands.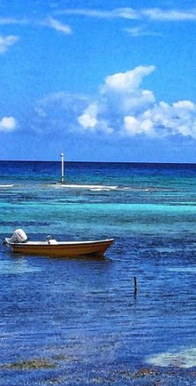 Recently, Business View Magazine interviewed Deputy Premier Hon. Moses I. Kirkconnell, Minister of District Administration, Tourism and Transport (DATT), about the challenges and successes that make Cayman Islands tourism such a fascinating industry. The following is an edited transcript of that conversation:
BVM: Thank you for speaking with us, Minister Kirkconnell. By all accounts, tourism in the Cayman Islands is achieving great success. What part does that play in the overall economy?
Minister Kirkconnell: "We had an excellent 2017, and 2018 looks like it's going to be even better by the numbers. We're extremely pleased about that from the standpoint of a small island nation, and what happens in our region, and how we compete. This is my fifth year of having this ministry, and it's the second term that the government of the day has been elected to serve. Our job is to create an environment for the private sector to be successful, and for our quality of life to be enjoyable – a good place to live, work, and play, and have the education, social wellbeing, and health that is due to all of us.
"Tourism is one of the pillars of our economy. The global financial industry is extremely competitive now, as is tourism. And the other economic driver is the construction industry that is driven by offshore investment and provides opportunity for combined growth. We believe that our tourism product benefits from having other drivers around it. The common sense approach to that is when people come here to do financial business, they enjoy the tourism product that's available to them – sand, sun, sea, safety, and a quality offering in types of attractions. We had to look at where our tourists come from and understand how to get them to our destination. We also looked at the repeat opportunity for making guests comfortable, so they'd come back."
BVM: What are some significant milestones of the Ministry of District Administration?
Minister Kirkconnell: "A milestone for arrivals was reached this year because we exceeded our goal of 400,000. That gives us economy of scale in certain aspects of our marketing and reach. We view the region as our partners; we look at the niche of how we complement them, rather than compete. We enjoy a very good relationship with all the small island nations and understand that the Caribbean region itself is recognized and people pick their vacation destination. Our job is to make sure they have our information. Jamaica is the closest English-speaking country to us and we're looking at some of the synergies we share. Cruise destination being one commonality.
"Air transportation with Cayman Airways is one of our tourism tools, and the start of our new airport facility, which accommodates five times more passenger throughput than our old facility, brings us up to level the playing field with our competition. The airport will be completed in December 2018. I believe that an investor looks at it and sees infrastructure being provided as an opportunity to invest. From a tourism aspect, you see the accommodation to make entry and exit easier, and it leaves you with the Caymanian feel. That's important. We're an island whether you come here by ship or plane. And the easier we make both of those experiences, the better it is for the tourism product. We have a policy decision that we want to grow our cruise arrivals and we have a carrying capacity of 2.3 million. So, we're now in the process of building a new cruise berthing facility and a new cargo port. Those go side by side with the new airport, so it's a pretty exciting time for the country.
"Our hotel room stock is being increased by approximately 20 percent in the next two years. The current offering is an upper four or five star; we see opportunity for some 3 star, based on our sports tourism initiatives, but we're very pleased with the brands that are here, and the stakeholders that work closely with the government. We certainly give them a lot of credit for the partnership of success we move forward with.
"My Ministry looks at the tourism product from a retail philosophy. If we make it easy for a visitor to get here, and give them value for money, and deliver on what we promise, we believe we'll develop a strong repeat guest. More than 55 percent of our guests are repeat visitors. We're very pleased with that. We also view our tourism product as vertical, in that we have the ability to market to visitors, point them to the easiest access gateway to the island, provide airlift that balances and equates with the room stock, and then look at the island carrying capacity and make sure there are guest activities when they come."
BVM: Does the Ministry of District Administration have its own tourism marketing division?
Minister Kirkconnell: "We drive an initiative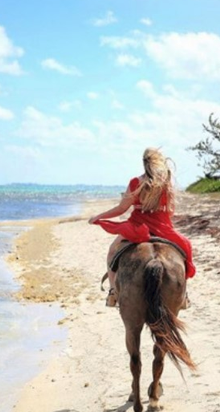 through the Ministry with the Department of Tourism. Partnership is one of the secrets to our success. When we look at a center of opportunity, we want to make sure it's not only our marketing arm that's going to saturate that area with information, but that our stakeholders have an opportunity to partner in the marketing.
"Let's say we're going to spend X amount of money in Toronto and reach out to codes where the recipient makes over $150,000 per year. We believe that allows them to travel and enjoy the experience. Then, we encourage our airline partners to show that they have a convenient flight from that area and, hopefully, offer some type of special and make sure people know it's available. We also ask local partners on the island to provide info – either digital or print – with some type of offering. So, you're in your office and see the Cayman Islands advertised, then you see an airline come behind it that says, 'We fly out of Toronto,' then all of a sudden you see the Ritz offering a free meal if you come to Cayman. We start maximizing the effect of everybody's marketing budget. That's why we're successful.
"I attribute our tourism growth to a combination of things. Number one: the global economy is stronger than it was, so we've taken advantage of more people travelling. Number two: we have fine-tuned our marketing, realizing we had to penetrate markets that we have an airline service flying into. The majority of our tourism comes from the eastern U.S. and Canada – it makes sense. We need half a million visitors and there are 400 million people for us and our stakeholders to reach out to in that area."
BVM: Is tourism aiding the Caymans' employment rate?
Minister Kirkconnell: "This is a unique challenge. Our country has been extremely successful in the financial industry in providing education. We have the highest standard of education in the region, and the highest per capita income. Our job is to provide the skill set opportunity with an understanding that tourism is a tremendous job provider. We provide a scholarship for our local hospitality school for anyone who wants to participate, and also for some of the absolute top-tier hospitality schools in the world, starting with Johnson & Wales – full scholarships that bring upper management.
"We've had success in moving some of our brightest stars to the hospitality industry. When you have properties such as Ritz, Marriott, Westin, Four Seasons is coming, Fulton, all the major brands, from management down to front facing, we encourage school leaders to look at the opportunities and move students into that industry."
BVM: Does the Ministry of District Administration address green initiatives?
Minister Kirkconnell: We did a Green Globe initiative – that's a green certification standard that the property itself gets involved with. Cobalt Close, Compass Point, Botanic Park, Southern Cross Club have all been Green Globe certified; it's a good marketing tool for people interested in an eco-friendly experience. We also encourage solar rooftop heaters for water needs; desalinated gray water for plants and composting. The initiatives are in place, but it's a project in the early stages of its life cycle that needs continued government support with human capital and funding, as well."
BVM: What are your Ministry's goals for the near-term future?
Minister Kirkconnell: "We have high and low seasons now, and we want to flatten out our season. Our initiatives are working from the example of climate reverses. If we can attract the South American market in the reverse of how we attract the North American market, we'll offer a very good experience in terms of weather and what they're looking for in a vacation experience. To look at it in an economical way, our goal is to provide jobs 12 months of the year, rather than nine strong months. We're looking for other areas to bring people from, so there is always tourism employment available.
"We have three islands – Grand Cayman, Cayman Brac, and Little Cayman – we view that as three opportunities. We're building throughput for each of those islands and exploring how we can work with each of them to take advantage of tourism opportunities and growth. As we say in the Cayman Islands, 'Tourism is everybody's business.'"
Check out this handpicked feature on The Curaçao Hospitality and Tourism Association.
AT A GLANCE
WHO: DATT Minister and Deputy Premier, Hon. Moses Kirkconnell, JP, MLA
WHAT: Ministry of District Administration, Tourism & Transport (DATT), Cayman Islands
WHERE: Cayman Islands
WEBSITE: www.gov.ky