Best of Barbados Gift Shops
Locally designed, locally made
Business View Caribbean interviews Chris Trew, Managing Director of Best of Barbados Gift Shops , as part of our focus on best business practices in the Caribbean.
Jimmy Walker, a successful Barbados-based architect, and his artist wife, Jill, opened their first Best of Barbados gift shop in 1975, at the Sandpiper Inn in Holetown. "There was a niche in the marketplace that needed filling," says Chris Trew, the Walker's son-in-law and present-day Managing Director of the family-owned company. At the time, just as tourism was beginning to blossom on the island, there was a dearth of locally-made gifts and souvenirs, as well as high unemployment. So the couple decided to combine Jill's artistic ability with Jimmy's business skills and open a store selling unique products designed or made in Barbados.
Chris Trew recalls, "Jimmy and Jill were offered the shop at Sandpiper Inn by the owner who was a close friend. The shop proved very popular; the products were very different from what other people were offering at the time. The number of shops grew and when my wife, Sue, and I joined the company in 1990, we had seven shops and by 2005, we had 15!"
By that time, according to Trew, the company had also grown beyond its management capabilities, so he and his wife, Jimmy and Jill's youngest daughter and an artist in her own right, decided to pick the best shop locations and "right-size." "We did a deal with some of the shop managers and they took over their shops and became our wholesale customers," Trew explains. "Then we had a couple of shops which we closed because of redevelopment schemes and a number of infrastructure changes in Barbados. So, we came down to five shops."
Today, the Best of Barbados Gift Shops has a staff of 48 spread across those five prime locations, and Trew reports that over 30 percent of those employees have been with the company for more than 25 years. "We realized the importance of training our staff and also making them happy, not just with a good financial package but also with strong family values and a sense of wellbeing which reflects in the way that they handle our customers," he states. "They treat customers like well-respected members of their own family and this personal service, combined with our wide range of quality merchandise at reasonable prices, has gone a long way to making us a success. It is our staff, combined with our family's artistic talent and craft items made by many talented Barbadians, which separates us and puts us way above the crowd. If you give good value, good service, and a great product, you've got a great recipe for success."
With a population of only 300,000, Barbados has close to 1.3 million visitors a year, and Trew says that the company maintains a big share of the tourist market – especially cruise ship visitors who shop at the Best of Barbados Gift Shops outlet at the cruise ship terminal. Indeed, over time, the company has been a great source of foreign exchange for the country. When it applied for its retail location at the island's only airport, just over ten years ago, it was assessed to have brought in over US$120 million worth of foreign exchange since its inception in 1975.
"Within the Barbados market, we're well-known," Trew asserts. "We have a very good cross section of that market who shop regularly with us. Every year, we also have a lot of returning visitors who are looking for something new, so the design side of the business is constantly creating new ideas, styles, and designs."
"Every year, we come up with new ideas," echoes Sue, "creating new product ranges with new artwork. We're constantly fine-tuning to be better as a company. We never sit back and think we've reached our potential." Best of Barbados products include a wide variety of offerings, including: photo frames, trays, placemats and coasters, mugs, candles, dinnerware, napkins, trivets, aprons, chopping boards, oven gloves, pot holders, tea-towels, confections and seasonings, bar glasses, pillow cases, totes, purses and bags, beach towels, books, toys, dolls, and games, bath products, jewelry, CDs, T-shirts, stationery, ornaments, calendars, and more.
"Everything that we sell is designed by us or by somebody locally, and as much as 50 percent of what we sell is also made in Barbados," Trew adds. "The original mantra of the company was 'Everything made and designed in Barbados,' but gradually, we realized that the amount of production that could be done in Barbados was limited by the size of the manufacturing base; there are certain things you can't make here because there isn't a big enough production facility. So, we started looking outside and we changed the company's mantra to 'Everything made or designed in Barbados.' We went off to different places and we found producers who would put our artwork on products. So the company expanded in that respect."
Going forward, Best of Barbados Gift Shops continues to be a family affair. Sue is the company's head artist, though matriarch, Jill, still paints at the age of 91. The Trew's eldest daughter, Holly, is also a talented artist who contributes her share of designs to the business while working towards her PhD in Marine Science at the University of the West Indies. In addition, the company continues to provide work for other families across the island. The many colorful kitchen accessories, and the bags and pillowcases from the screen-printing side of the business are turned into finished items by a team of cottage workers, established early on by the Walkers. These ladies, who operate from home are paid piece work at a time and pace that suits them, while being able to look after children, grandchildren, or elderly parents.
While very much a family-oriented, lifestyle business, Best of Barbados Gift Shops is also heavily involved in heritage preservation. "The center of the family and the company, where we live and where our office and art studios are based, is an old plantation complex with the main house and old sugar factory buildings dating back to the late 1600s," Trew notes. "When people visit us, they're impressed by its age and interest. Because Jill has been painting and recording Barbadian architecture and the island's way of life since the mid-1950s, much of our art work is now based on historical images, which resonate strongly and are very popular with our customers. Jimmy was also heavily involved in setting up the Barbados National Trust in the 1970s, which works to preserve Barbados' built and natural heritage. His architectural and organizational skills played an enormous part in the island's preservation at that time."
As successful as Best of Barbados Gift Shops has been for over 40 years, Trew reports that the target for the future is to continue striving to strengthen the local customer base while increasing the company's thrust into North America. "My wife, Sue, has written a very successful series of children's books featuring turtles, dolphins, conchs, and manatees," he relates. "They all promote the preservation of our environment and are factually correct. And each book comes with matching plush toys. Kids have fun while they learn, so it is a win-win situation. The 'Turtle Tracks Family,' as we call them, is selling well in the U.S. and looks set to continue to grow. So, each day we continue to strive to be better so that our customers will continue to come back," Trew says, in summation. "And we seem to be doing something right – at least that is what our customers tell us!"
Check out this handpicked feature on The Bonaire International Airport.
AT A GLANCE
WHO: Best of Barbados
WHAT: A chain of family-owned gift shops
WHERE: Bridgetown, Barbados
WEBSITE: www.best-of-barbados.com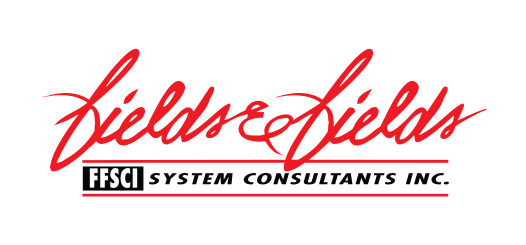 Fields & Fields Systems Consultants – Located in St. James, Barbados, products and services of Fields & Fields Systems Consultants include software development, networking, structural cabling, computer and printer repairs, equipment rental, camera installation, website maintenance, and remote system support. – www.ffsci.com

Grantley Adams International Airport – The international airport of Barbados, located in Seawell, Christ Church, Grantley Adams International Airport (GAIA) is the only designated port of entry for persons arriving and departing by air in Barbados and operates as a major gateway to the Eastern Caribbean. The airport has direct service to destinations in the United States, Canada, Central America, and Europe, and serves as the second hub for LIAT. In 2016, the airport was the 8th busiest airport in the Caribbean region and the third busiest airport in the Lesser Antilles after Queen Beatrix International Airport on Aruba and Pointe-à-Pitre International Airport on Guadeloupe. GAIA also remains an important air-link for cruise ship passengers departing and arriving at the Port of Bridgetown. – www.gaia.bb