International Construction Managers
Project management is the key
Business View Magazine interviews Wendall Marshall of Intl. Construction Managers Ltd., as part of our focus on best practices in Caribbean construction sector.
International Construction Managers Ltd. (ICM) is an industry-leading Construction Management Consulting firm that provides professional services to companies within the construction and engineering industries, as well as private and corporate owners. The company was founded by its President and CEO, Wendall Marshall, a Summa Cum Laude graduate of Florida A&M and Florida State University school of Engineering with a Bachelors Degree in Structural Engineering and Construction Management, and more than 25 years of experience as a senior executive at several major construction companies in the Bahamas as well as the United States of America. As a Florida State Certified General Contractor and Underground Utility Contractor, Marshall has constructed numerous projects including private islands, schools, airports, bridges, multifamily housing, and airports, as well as institutional facilities ranging from $1 million to over $1 billion.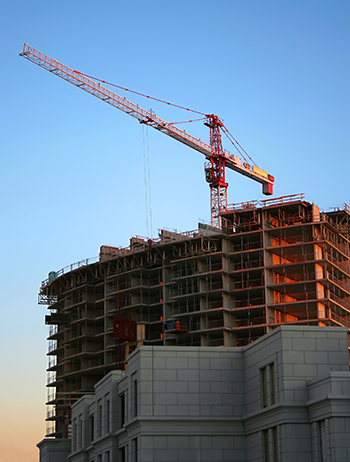 "My company started out as International Construction Managers Bahamas," Marshall recounts. "That's when I moved back to The Bahamas from the States in 2007. I realized that in The Bahamas, there was a lack of competent and professional construction management services. Most of the construction companies were just construction companies and not really management. What we realized, early, was that most of the larger projects need a management company to come onboard, first. For large projects – $25 million and up – project management is the key."
"The project management firm is the owner's representative," Marshall continues. "Instead of one big contractor, who would usually make about 15-20 percent of the costs, we bring in a bunch of smaller contractors, which is more beneficial to the owner, because, as a project manager, we would get five percent of the overall cost of the construction and then bid the jobs out. So, our job is to go out and create scopes of work for the contractors – electrical, plumbing, and so forth. Then we put in proposals for bid, and we put together a program which will allows the owner to see three of each bid so that they know they'll be getting a fair market value in each scope. We then give them a guaranteed maximum price, which is critical for a project of any size, whether it be government, a luxury, high-end home, or even a smaller home. We look at the vicinity, we look at staging, we look at scheduling, we look at how we would monitor the project and the budget. What this allows us to do is go in and evaluate the project's worst case and best case scenario. And then, we give the owner a guaranteed maximum price, and we're able to do that because we do our due diligence.
"We're very tight with our budget. We do value engineering, where we can get people better prices for the same quality. We shop around from all around the world to get the best prices on material. We also look at labor factors – if the locals can't do it, we bring in the people that can. This allows us to keep the budget down. We also monitor the time frame; we set up a schedule. We let a plumber know he's going to be in from Monday to Wednesday; the electrician is going to be in from Wednesday to Thursday; we know the AC guys will be in on the weekend. We monitor that schedule to make sure that all of the work is kept within that time frame.
"When you hire a contractor and give him a contract with time and materials, if he's not performing, you have a problem because you have already given him money to buy materials and he has you tied in. But when we monitor materials, if the subcontractor's not performing, we can give him notice of three days to correct the issue. If he doesn't, we get somebody else. They come in and they fit right into the program because you don't need to try and recover materials or buy new materials. We already know what materials are needed because we do a quantity survey that tells us everything – doors, windows, the amount of dry wall, etc., and we monitor those like we monitor the budget. So, when we manage the job, we keep everything running smooth, on time, and on budget."
While ICM is based in Nassau in The Bahamas, Marshall notes that the company is, indeed, an international firm. In Antigua, it built the Antigua Public Utilities Authority Headquarters; the Treasury Building; and the Antigua Department of Marines Services Headquarters for the government. It also had a contract to build a hotel there for the Sunwing Travel Group which is still in the permitting process. In St. Martin, ICM demolished and completed the hotel rooms in a 10-story hotel.
"So, we were pretty much international until we came back to the Bahamas, where we did One West Shopping Center, and a 22-unit condo building in western Nassau," Marshall reports. "Currently, we're doing a major Royal Bank Wealth Management Center in Centerville in Nassau – a 55,000-sq.-ft. office building with the Royal Bank Wealth Management Center on the bottom floor. We're also in negotiations with Disney to be part of their construction for the Lighthouse Point in Eleuthera." Lighthouse Point will be the second Disney Cruise Line exclusive destination in the Bahamas after the popular Castaway Cay, and was given an estimated completion date of 2022-2023.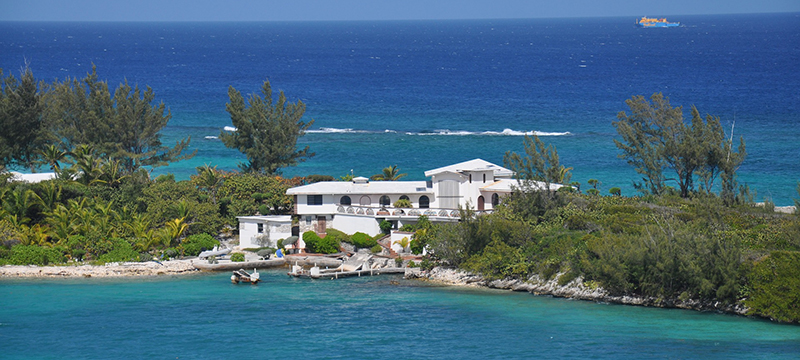 Marshall also realized that there was still a need for general contracting services, so he created WM Construction, a subsidiary of ICM, for smaller projects – those generally in the few million-dollar range. Meanwhile, he is also laying plans to develop an infrastructure division. "So, we're already in the process of joint venturing, employing, and buying equipment to go into underground utilities. We now have 45 employees, but when the Disney project starts, we'll have over 300."
Going forward, Marshall says he wants ICM to be a major construction force in the Caribbean. "We also have a project that we're bidding on – a hospital in Santa Domingo in the Dominican Republic," he reports. "So, we're going to be an all-around construction company and a construction management company that can not only manage major projects, but also build smaller projects, and then go into underground utilities, water treatment, reverse osmosis, and the like."
Marshall describes ICM's mission as follows: "At ICM, our goal is to get the job done the right way, the first time. But every project is unique and it's the way ICM manages the challenges and mitigates the risks that makes us different and enables us to exceed our client's expectations. ICM has built a reputation for fine workmanship, fiscal discipline, and a commitment to integrity. We serve our clients' best interests and out-perform our industry peers in ways that raise their understanding of what's possible. It's not just about the end product we build; it's also about the relationships we build along the way."
AT A GLANCE
International Construction Managers Ltd.
What: An international project management company
Where: Nassau, Bahamas
Email: wmarshall@wmbahamas.com