SAP
Supporting best-run businesses
Business View Caribbean profiles SAP for our focus on Technology and Best Business Practices in the Caribbean
SAP is a market share leader in enterprise resource planning (ERP), analytics, supply chain management, human capital management, master data management, data integration, as well as in experience management. As the world's largest provider of Enterprise Application Software, SAP is committed to supporting every customer to become a best-run business. Together, the SAP team is helping the world run better and improving people's lives.
Best-run businesses are intelligent enterprises – applying advanced technologies and best practices within agile, integrated business processes to become more resilient, profitable and sustainable. It's a myth that SAP is only for big companies, for example S/4HANA is helping companies with as few as 30 employees lead in today's digital economy!
Seventy-seven percent of the world's transaction revenue touches an SAP system. Its machine learning, Internet of Things (IoT) and advanced analytics technologies help turn customers' businesses into intelligent enterprises. Worldwide, SAP has more than 345,000 customers in 190 countries and more than 74,400 employees present in over 130 countries. SAP customers include: 92 percent of the Forbes Global 2000 companies, 98 percent of the 100 most valued brands, and 97 percent of the greenest companies (Newsweek). It is the #1 enterprise cloud in terms of number of users, with more than 80 million users.
Marcela Perilla, President LAC North at SAP, has more than 25 years of proven experience in the IT industry, driving +$500M of revenue, leading and developing diverse and geographically dispersed teams in Latin America helping customers achieve Digital Transformation. Marcela has garnered multiple awards and recognition in the marketplace, including being named as one of the top CEOs in Colombia by Forbes Magazine. She is a strong advocate for diversity and inclusion, and wellness in the workplace. She is also a strong supporter of bringing newer generations closer to STEM (Science, Technology, Engineering and Math,) especially women and young adults.
Business View Caribbean reached out to SAP representatives about the company's operations, sustainability initiatives, diversity, and goals for the future. They responded with some excellent insights into the story of their ongoing success.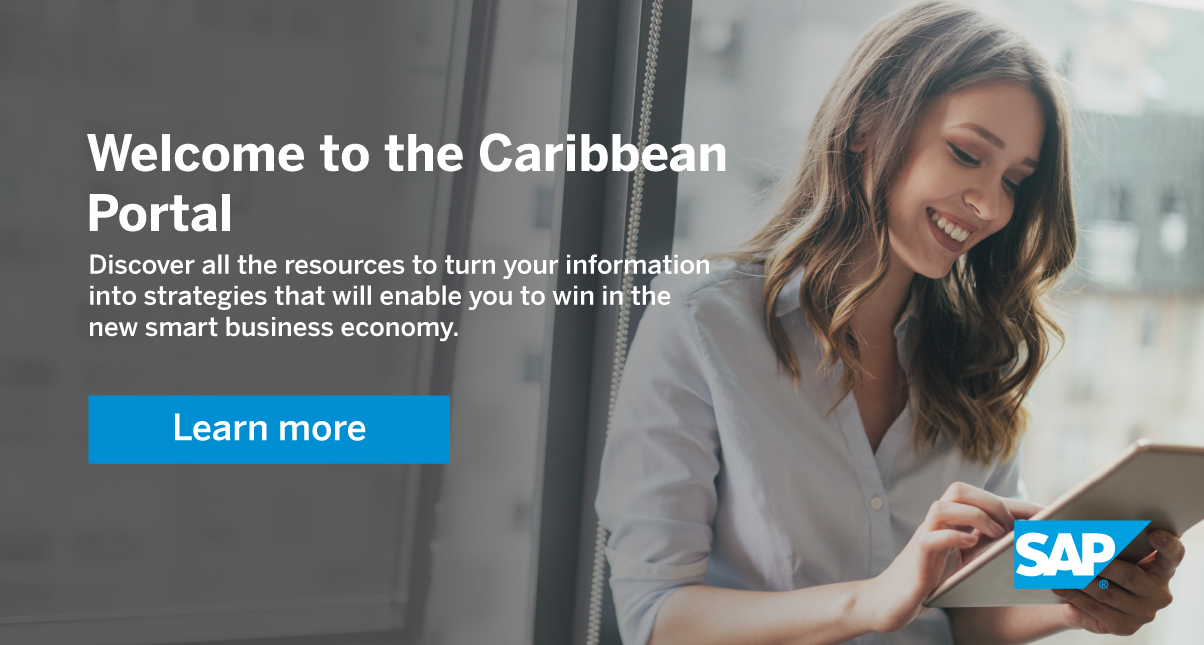 BVC: Why would someone want to work for and/or do business with SAP?
SAP: We foster a culture that empowers people to run at their best – mentally, emotionally, and physically. We build trust by being honest and authentic and we create platforms where people can openly exchange ideas. We never stop pushing boundaries of what our solutions can do for people and the world.
Our diverse and global team has unique skills and experiences that create value for our customers. We have a long history of solving complex business challenges, delivering the best outcome in the simplest way possible. We put egos aside and work as a team towards a common vision.
SAP is passionate about developing deep and lasting relationships with all our employees. Our overall retention rate in 2019 was 93.3 percent. We care about building a culture of flexibility, learning, and belonging. At SAP, you can customize your benefits experience to meet your personal and professional needs and support a healthy and sustainable lifestyle. Life at SAP is balanced and fair – especially in challenging times. We pride ourselves on the progressive initiatives we're working on internally, with our customers and partners, and with non-profits – donating our time, talent, and technologies.
We go to great lengths to help ensure you have every opportunity to succeed in your own way. To grow. To lead. To innovate. But no matter how you define success, collaboration will be a big part of your life at SAP.
BVC: What role does sustainability play for the company?
SAP: Our purpose is to help the world run better and improve people's lives with sustainability at the core. Our objective is to create a positive economic, environmental, and social impact worldwide. We bring this to life by providing products and services that meet the sustainability challenges and opportunities of our customers (enabler) and leading by example in our own sustainable business operations and practices (exemplar). Sharing how we measure success helps us build trust. We also strive to achieve the highest standards of ethics and compliance.
SAP embraces the 17 UN Sustainable Development Goals (SDGs) and embedded the framework as a foundation to our strategic approach to sustainability. Our contribution to the SDGs is a cross-company effort driven by experts from almost every board area and aligned through the internal SDG Network.
We aspire to a world with zero waste, with responsible emissions, where everyone is equal and powered by innovative entrepreneurship; to create opportunities through learning and development for all. SAP announced our intention to achieve carbon neutrality by the end of 2023, two years earlier than previously stated. As a result of the COVID-19 pandemic, we have experienced a significant decrease in our carbon emissions.
SAP is committed to protecting the environment and continuously improving our environmental performance. Therefore, we are gradually introducing an environmental management system reflecting the ISO 14001 standard at SAP sites worldwide. An energy management system based on the ISO 50001 standard is integrated with existing management systems at select sites, such as SAP's headquarters.
In July 2019, SAP launched the initiative 'Beyond Single-Use Plastics" to phase out single-use plastics in our own operations. In 2020, at the World Economic Forum, SAP joined the Global Plastic Action Partnership to create a cleaner ocean by 2030 and became part of the Ellen MacArthur Foundation to pave the way to a circular economy.
We've also launched 5 & 5 in '25, a corporate initiative that promotes allocating 5 percent of eligible spend to social enterprises and diverse businesses by 2025. With this goal, SAP aims to inspire organizations around the world to buy more goods and services from purpose-driven suppliers to make a positive collective impact on the societies in which they operate.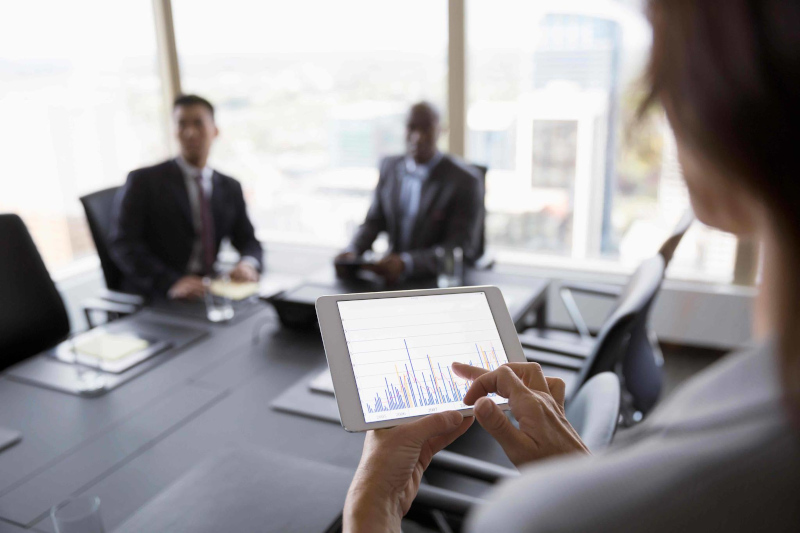 BVC: What are SAP's goals for the future?
SAP: We will jointly build networks with you that champion diversity, inclusion, and human rights. We will make carbon footprint tracking available in the business network so that you can go to true net zero. We want to create the world's largest and most comprehensive business network. We win together as a community, but the value comes from the network and millions of interconnections it facilitates in real time.
Sustainability-specific solutions, like Sustainability Management by SAP, can help organizations in their journey to becoming a sustainable enterprise; to assess and reduce their carbon footprint, increase resource productivity through circular processes, and run safer, sustainable business processes. This will also include industry-specific insights that combine operational and financial data across value chains embedded in core business processes. We're bringing together the best of SAP's 50 years of deep industry expertise and the best of our partner ecosystem to provide industry-specific cloud-based solutions as-a-service.
BVC: How important is diversity and inclusion to the company?
SAP:  SAP wants to be the most inclusive company on the planet. Therefore, we have to ensure that we provide an environment where employees feel they are being treated with fairness and respect, and have feelings of individual value and belonging. Where they have an opportunity to be inspired by each other to unlock their full potential.
Diversity and Inclusion are no longer cultural "nice to haves"– they are business imperatives. Our ability to "Embrace Differences" and to be a diverse and inclusive organization provides numerous benefits, not only to our employees, but to our customers, our partners – and the bottom line.  Of note, SAP is proud to have five generations working together and more than 145 nationalities worldwide; 34 percent of women in our workforce and 7.6 percent women in management!
For us, building an Inclusive Model for Attracting, Retaining and Developing Diverse Talent is a must. Our culture fosters Disability, Neurodiversity, Gender, Intergenerational and Cultural intelligence through programs, seminars and employee networks such as Autism at Work, Business Women's Network, Cultures@SAP and Pride@SAP.
Autism at Work (AaW) is a program through which we are enabling a more inclusive, bias-free environment to support the hiring (180 to date) and adaptation of people on the autism spectrum at SAP and promote neurodiversity awareness.
Business Women's Network (BWN) is an employee-driven initiative that helps women advance their careers and the company's business. By sharing professional insights, best practices, education and experience, we help one another develop skills and career advancing opportunities to drive SAP's success.
Cultures@SAP is an employee-driven initiative that emerged out of the need to help all SAP employees worldwide promote the sense of diversity, inclusiveness and multicultural understanding. Under the motto 'from colleagues, for colleagues', we want to provide learning and networking opportunities and support cultural events and activities. We aim to facilitate and leverage the interaction, networking and mutual support between SAP employees of local and international cultural backgrounds.
Pride@SAP is open to any SAP employee who believes in equal opportunity, regardless of sexual orientation or gender identity or its expression. The group aims to foster inclusion and raise awareness of the LGBTIQ+ community and the challenges they may face for being their authentic selves.
AT A GLANCE
SAP
What: The world's largest provider of Enterprise Application Software
Where: Latin America and Caribbean headquarters in Miami, Florida
Website: www.sap.com