Lifespan Company Limited
The water to have
Business View Magazine interviews representatives from Lifespan Company, Ltd. as part of our focus on best practices of Caribbean companies.
The Blue Mountains are the longest mountain range in Jamaica, dominating the eastern third of the island. Blue Mountain Peak, at 7,402 feet, is Jamaica's highest point. Whereas the island's average rainfall is 77 inches per year, the higher elevations of the Blue Mountains can catch moisture-laden winds which can then drop over 200 inches of rain, per year, upon them. At the bottom of the Blue Mountains is the Spring Garden Aquifer. It takes between 14 and 15 years for the rain that falls atop the Blue Mountains to funnel through the mineral rock within them and into the aquifer below, a waterway that stretches beneath the land and reaches beyond the Northern Coastal parish of Portland, Jamaica to the sea.
Spring Garden is also the home of the Lifespan Company Limited. Lifespan bottles the water that gushes from one of the seven springs it owns that are connected to the Spring Garden Aquifer. The flow rate of that particular spring is over 900 gallons per minute, or 473 million gallons of water, per year. But more important than the amount of water that flows from the aquifer's many springs, is its quality. Because water that has passed through, and been filtered by, mineral rock for a decade and a half is not only extremely pure, oxygenated, and bacteria-free, it is also highly alkalized. And high alkalinity is prized as a very important element in the areas of health, vitality, and taste, as they relate to the bottled water industry.
Lifespan was founded in 2005 by Devon and Nayana Williams. They wanted to start a company that would have a product that is beneficial for consumers, while creating employment, and, if successful, make a good profit. Since Devon Williams' family had been using Blue Mountain spring water for its personal use for many years, founding a water bottling company seemed to fulfill all the necessary criteria.
But starting a business in Jamaica isn't easy. The Williams struggled to get both financing and equipment. "We used our savings," Managing Director, Nayana Williams recounts. "We sold what we could to raise whatever we could. We built a 1,200-square-foot building space. We were able to get start-up equipment from the U.S., which was the most basic, semi-automated equipment we could find. It took a year to get here. We registered in 2005 and were able to start trading in 2006."
Williams continues the Lifespan story, recounting, among other things, how she and Devon had to truck water to their first "factory" to bottle it: "We did extensive research on our own. The whole production element took us a while – to get the labor together, the source of bottles, and all that. But we were able to put the product together and we made our first batch. The next day we loaded it onto our pickup truck and went to East Portland, selling to all the little shops along the way. We sold ten cases that very first day, and from then on, we were in business. Within a year, we were able to purchase a truck and the business started increasing because we were able to carry more, and we were able to sign onto a major distributor."
As demand grew, the company outgrew its original facility. In 2010, it acquired 40 acres of land by the water source and, in 2011, it completed construction on a new, 9,000-square-foot facility there. Sales continued to increase and in 2016, the warehouse was expanded to 15,000 square feet and upgraded to a fully automated system which now involved blowing its own bottles. While Lifespan doesn't have to pay for its water, it does need an extraction license from Jamaica's Water Resource Authority, allowing it to bottle whatever amount is stipulated on the license. And that amount is based on its determination of the spring's rate of flow. Currently, the company is extracting only a fraction of what its license allows, which means that Lifespan has a huge potential for further growth.
And it's that potential that Lifespan wishes to exploit by touting its water's healthful qualities, as well as its higher alkalinity character in relation to the world's other bottled waters. According to the Scientific Research Council (SRC) of Jamaica, Lifespan water has a higher pH value (a measure of acidity or alkalinity in which the pH of pure water is 7, with lower numbers indicating acidity and higher numbers indicating alkalinity) than all other brands in the western hemisphere. In fact, the company favorably contrasts its water's pH of 7.9 to 8, against world-leading, Fiji water's pH of 7.5, and France's Evian water's pH of 7.2.
Regarding Lifespan's health benefits, Williams is clear: "Our product is a lifestyle product. It's healthy and it's naturally alkalized, so it neutralizes the acidity in the body. A lot of consumers are becoming increasingly aware of going the healthy route. They want to make sure that they are taking care of their bodies now, so that they don't have those medical issues later on in life. We're trying to educate the public and the market that we're in." In addition, according to many, alkaline water not only invigorates the body, but because it is negatively charged, it acts as an antioxidant, reducing cellular and DNA damage. It simply tastes better, as well.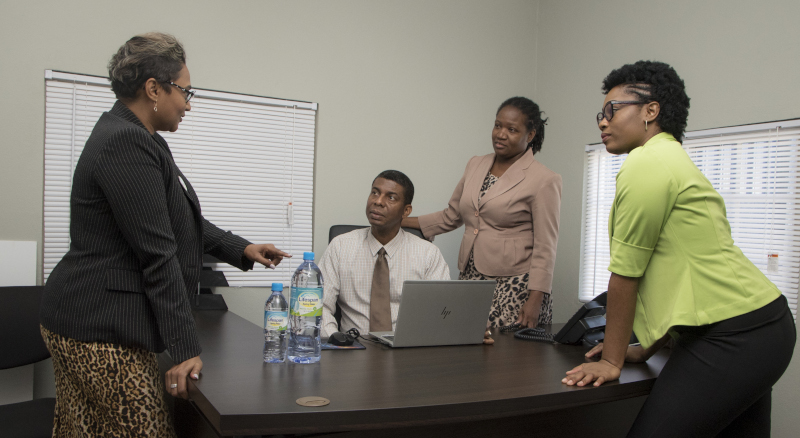 Should Lifespan become able to exploit all of the springs on its property, which can produce a total 5,500 gallons of water per minute, or 2.9 billion gallons per year, it could increase its production to 915 million 16.9 ounce cases, annually. The maximum potential revenue from all its springs could then approach $US6.7 billion per year, which would make the company, far and away, the largest high-quality, natural alkaline spring water bottler in the western hemisphere, and ten times bigger than world-leading Fiji. So far, though, that extensive exploitation has not occurred. "We're not anywhere where we can actually maximize our capacity," admits Williams. "It's a matter of growing into that space to mine the water that we have available to us."
Meanwhile, General Manager, Rodney Davis reports that the company has continued to grow over the last few years, and he cites some recently embarked-upon improvements and upgrades. "The first one is around building capacity," he begins. "So, we have installed a new line that will help increase the amount of output. We're also in the process of finishing some additional warehouse space. One of the challenges that we've had, based on our growth, is that we didn't have sufficient warehouses to house the product that needed to go out. And we are implementing a new ERP (enterprise resource planning) system to support the growth; the current software that we are using doesn't have the basic type of analytics or data to give us the type of information that we need. We'll have that by the end of February."
Lifespan also recently hired a new HR Manager, responsible for the company's 160 employees, plus additional casual workers in the high season. "Our staff is our most important asset," Davis states. "It's really a focal point of Lifespan. And one thing that is really important to us is how our staff views the company and how engaged they are – both customer engagement and internal engagement. We have also focused a lot on what we're doing with our staff in terms of their growth. There are some persons we have actually sent to school, so that they will have a working knowledge in the ways we intend to grow."
In a continuing effort to become more environmentally-friendly, Davis says that the company is adding a turbine generator to its solar farm, which will remove Lifespan from reliance on fossil fuel-generated electricity from the local power company. "We will be cutting our carbon footprint by 60 percent by going that route," says Williams.
Going forward, Davis says that because the new line has increased output, the focus in the near future is on expanding Lifespan's overseas markets. Williams explains, "We're looking to grow our export market in the latter part of 2020 and going into 2021. Currently, we export to the Cayman Islands, Barbados, the British Virgin Islands, Bermuda, Antigua, and the UK, and we're looking to export to more Caribbean islands and also to the U.S." "Our business is about five percent export, and that is purposely done," Davis explains. "We want to ensure that once we enter into these markets, that we can support them the way that we need to. So, the focus has been on capacity building."
Some of the company's long-term plans include finalizing its route-to-market strategy. "We want to dominate the domestic market; we want to be among the top water bottlers in the hemisphere; we want to grow export sales; and we want to increase leverage with our marketing partners," Davis shares. To that end, Lifespan has acquired a new major distributor, Caribbean Producers Jamaica Ltd.; it is looking for possible opportunities with sub-distributors; and it has increased the size of its leased truck fleet.
Davis says another major objective is to expand production by introducing new lines and retiring older, inefficient ones. "We're also looking to see if we can have more reach, mainly in the digital space," he notes. "We want to create a 'storefront' in the new ERP system, so that customers have an alternative way of ordering the product. The idea is to modernize as much as possible, not just in terms of equipment, but in terms of processes and how to reach new potential markets. We also intend to be listed on the Jamaica stock exchange, because that will allow us to acquire enough capital to do that rapid buildout we intend to do."
Davis adds that the company has put everything in place for next year's expected HACCP certification. Hazard Analysis and Critical Control Points is a system that recognizes that a food business has developed, documented, and implemented systems and procedures in accordance with its guidelines. Williams adds that Lifespan is a member of the IBWA, the International Bottled Water Association, and that it was recently certified by NSF, the international sanitation foundation that independently tests, audits, certifies, trains, and consults for the food, water, health science, sustainability, and consumer product sectors. "Both the facility and our products have been certified," she states.
"So, we do have a great product and the idea is to have the entire world know about it," says Davis, in conclusion. "Lifespan water is the water to have."
AT A GLANCE
WHO: Lifespan Company Ltd.
WHAT: A bottler and exporter of natural, alkalized spring water
WHERE: Spring Garden, Buff Bay, Portland, Jamaica
WEBSITE: www.lifespanspringwater.com
iStrat Solutions – istratsolutions.com
iStrat Solutions is a Managed Services Provider for your complete business technology needs: IT Consulting, Implementing SAP Business One ERP Solutions; Analytics; E-Commerce; Hosting/Cloud Services, Cyber Security, BCDR and more. Your partner success. Let us help you leverage technology to scale and drive profitable growth.