Office of the Prime Minister of Barbados
A Resilient and Progressive approach
Business View Caribbean interviews, Special Envoy to the Prime Minister of Barbados on Investment and Financial Services for the Office of the Prime Minister of Barbados, Avinash Persaud
Known for its sunny beaches, spectacular ocean views, and exciting restaurant and music scene, Barbados is a popular tourist destination, while also providing a high quality of life for those who call the island home. Even so, the last few years have come with their share of challenges for residents of the island, who have been dealing with a trifecta of issues, starting with a debt restructuring, leading into COVID, and today a substantial cost of living increase following the Russia-Ukraine war. In spite of these circumstances, Special Envoy to the Prime Minister of Barbados on Investment and Financial Services, Avinash Persaud shares, "Barbadians have been resilient, and have certainly been very much united in efforts to deal with those three things."
Addressing the debt restructuring, Persaud notes that in 2018 Barbados had the third highest debt-to-GDP percentage in the world. Suggesting that the population was in agreement with this restructuring, which was a necessary step to avoid a devaluation of Barbados currency, he asserts, "Given that we import most of what we consume,the alternative devaluation would have increased the cost of living substantially and undermined the purchasing power of ordinary Barbadians. So, they understood that we needed to make some tough choices."
Describing a planned and careful approach, he says, "It was one of the most shared debt restructurings in history. It wasn't disproportionately on workers like almost all others. It was shared between the owners of capital, bondholders experienced a loss, and there was some loss of public sector workers. But all that was contained to a minimum amount,because in the external sector, tourists paid more for their hotel rooms and paid more VAT on arriving in the country."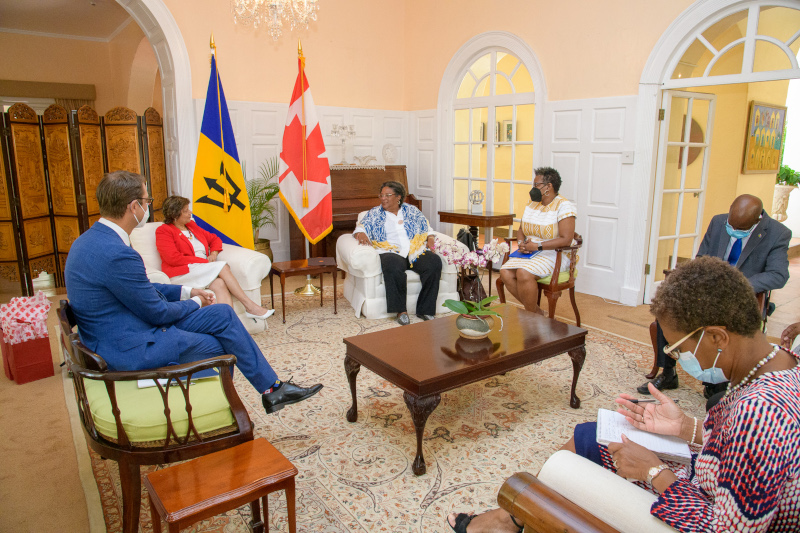 Fortunately, just before COVID hit, things started to look up for Barbados. As Persaud describes, "If we had gone into COVID without the restructuring we would have been able to respond in the way we did. Because we had significantly reduced our debt, were in an IMF program, were working closely with the World Bank, and the Inter American Development Bank and were hitting our structural reform targets, they were very supportive of the response we needed. We were able to respond rapidly in terms of health,welfare and employment as much as possible."
With a 40% unemployment rate at the peak of COVID in 2020, Barbados introduced the Barbados Employment & Sustainable Transformation (BEST) program, aimed at the hotel sector. "We invested in the sector and they used that money to maintain employment as much as possible, keep the hotels working and open. Forty percent of our economy is tourism, so that was very important, and that meant we managed to survive." During this time the country also paid out approximately $150 million in unemployment benefits, which Persaud suggests, "allowed us to survive to build stronger and greater resilience too."
While Barbados works to manage the cost-of-living increases, Persaud reports, "There's a limit to what we can do, because the cost of living crisis, especially in food and fuel, is being caused by things that are external to us. We have tried to cut taxes or cap value-added taxes, and we recently instituted some caps on freight and fuel prices. We feel we may be over the worst and we will be able to have a lower cost of living over the next 12 to 18 months. But of course, it's hard for us to predict and plan around an event several thousand miles away and unrelated to us.
As for economic strategy, he says the government is looking to the future, investing in a world that is still somewhat unknown. "Our development model is that we want everyone in our country to be in a position to choose the life they wish to lead. That means investing heavily in their education and training. We are also investing heavily in broadband and digital technologies. We view our future as having Barbadians exporting professional services down a broadband connection. Those professional services would be those they've chosen, helped with government support with training and certification, primarily online, but also with the University of West Indies in the Caribbean, and our non-University vocational training."
Boasting that Barbados has some of the lowest corporate tax rates in the world, Persaud adds that the government is also investing in the environment, which he believes will further boost the economy of the island. He maintains, "We are going to be 100%, fossil fuel free in the generation of electricity in another 10 years time. That then holds huge investments in solar primarily, but also some wind-power."
The Government has also initiated a development project called HOPE, aimed at helping first-time home buyers, while also investing in renewable energy. The project awards eligible residents who would previously have been unable to secure a mortgage because they had no deposit or collateral with a piece of land, which they can then use as collateral towards a mortgage to construct a home on that land. "We then require, as part of our arrangement with them, for them to lend us their roof, where we will put solar panels," Persaud says. "The solar panels pay us back for the land that we gave them, and this means that the scheme is entirely sustainable. We are targeting around 10,000 homes, which would be a major proportion of the people who don't own their own homes in Barbados today. And the building of those 10,000 homes, focused on community construction firms, will have a major impact on our GDP."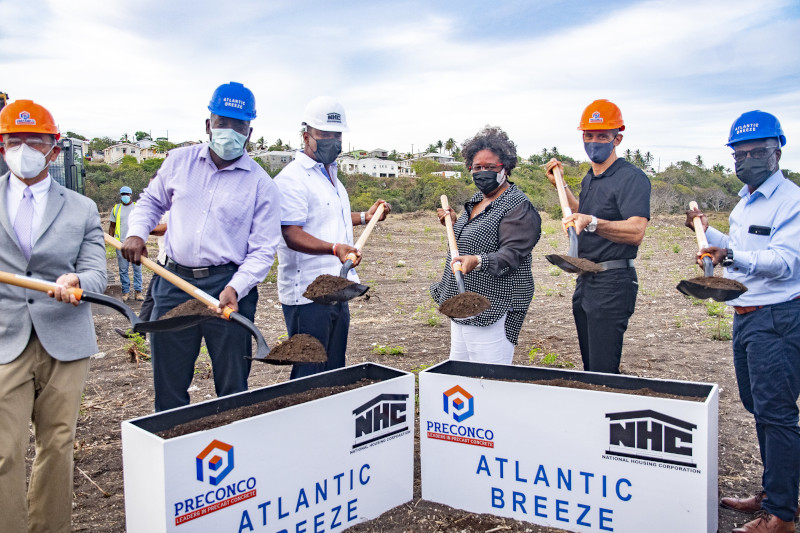 Remarking that the HOPE project is one of the ideas he's most proud of in his role as economic advisor to the government, Persaud relays that the brainstorming started in 2018 when he was asked to look into using a $30 million housing credit fund to give mortgages to Barbadians who were having difficulty buying a home. "I worked out that that would probably only house 100 people. For $30 million, that didn't seem to be very impactful. So, I said why don't we just give them free land, use the money to buy land and they get free equity. We could house 400 people; it would be a one-off because we've then spent the $30 million."
With some opposition from other members of Government, Persaud says he was asked to go back to the drawing board. "I work very well with our prime minister that way," he acknowledges. "She often takes my first idea and says, I think we could do this better. Her continuous stretching and prodding make it into a better idea, she's very good at thinking where something could be better." Spreading HOPE throughout Barbados and the Caribbean is the next step, with the establishment of a fund through the Caribbean Blue Green Investment Corporation.
With contributions from the Green Climate Fund, and other government investments Persaud says the intention is to use this money to promote the project throughout Barbados and neighboring islands, reporting a lending capacity of $400 million by the end of next year.
As for what comes next for the resilient island country, Persaud recounts, "We think the combination of housing, renewable energy, and investments in education, those three pillars, will give us a better chance of pushing our sustainable growth rates closer to the 5% mark than the 2% that we've experienced in the past two decades."
Sharing that Barbados' rebound from COVID puts it as one of the strongest growing countries in the world, he reflects, "This is really a rebound rather than something fresh and new, but we think we're laying the foundations for being able to recover and to extend our sustainable growth rate. For much of the past 20 years, our average growth rates have generally been falling. Part of that is what happens naturally when a country catches up in development, but we want to really push the gas to accelerate growth and spread ownership. Ownership also matters, without it, without buffers and safety nets, ordinary people find it hard to take the risks they need to takie to choose the life they wish to lead."
AT A GLANCE
What: Office of the Prime Minister of Barbados
Where: Bay Street, St. Michael City: Bridgetown, Barbados
Website: www.pmo.gov.bb