The Phoenix Group
Design, build, manage
Business View Caribbean interviews Barbara Anley, GM of Phoenix Construction as part of our focus on best business practices in the Cayman Islands.
The Phoenix Group is the Cayman Island's first vertically integrated group of property development professionals. With headquarters in Georgetown, Grand Cayman, the company provides design-build management services through its five diverse divisions: Exeter Property Development helps land-owners, companies, funders, and developers assess and unlock development opportunities; Icon Architecture provides a full range of architectural services to clients in the commercial and residential sector; Delphi Information Systems Management provides top-quality, professional services to local businesses for the implementation, maintenance, and support of their computer systems and network infrastructure; Condor Properties specializes in the hands-on supervision of residential and commercial properties; and Phoenix Construction, the oldest division, is a registered, full-service general contractor with 40 years of experience, delivering projects in the hospitality, commercial, institutional, industrial, educational, residential, and civil sectors. Each company in the Phoenix Group complements and adds unique value to the group as a whole, and together, the Phoenix Group of companies provide integrated and comprehensive solutions for its clients and their projects.
Phoenix was founded in 1979 by brothers, Steve and George Hawley, with a mission to be the local general contractors of choice for quality construction in the commercial, industrial, and residential sectors in the Cayman Islands, servicing Grand Cayman, Little Cayman, and Cayman Brac. In 1989, George's son, Shayne Howe, joined the company, becoming Managing Director after Steve and George retired in the early 2000s. In 2012, Phoenix acquired Brent McComb's luxury home construction business and, since then, Phoenix has expanded its residential division to become a market leader in designing and building luxury custom homes. In 2015, Shayne and Brent opened a branch office in St. Kitts and Nevis to serve the eastern Caribbean.
Recently, the Phoenix Group completed construction of the Customs and Immigration Building at Christophe Harbour, a 2,500-acre development on the island of Saint Kitts that features a residential component, a hotel component, and a super-yacht marina. Last year, the company completed upland development for the marina and two blocks of retail buildings. "It turned out absolutely fabulous," says General Manager, Barbara Anley. There is still a lot to look forward to at Christophe Harbour for the Phoenix Group, since projects there will continue to be developed for several more years.
While the company continues to go after projects on other Caribbean islands, including Jamaica and the British Virgin Islands, Anley reports that business in the Cayman Islands continues to boom. "We've got numerous projects ongoing," she states. "We're still doing a fair number of custom homes; we're doing another large cold storage facility; and we're doing the brand new Mental Health Facility, which is long overdue for the island. We have our interior design department, which is also doing exceptionally well. They handle a lot of condo refurbishments, due to the fact that many of them are older and people are updating them. We do not only the interior design, but also the construction portion, and we just became an authorized dealer for a new line of furniture – Teknion. They're out of Canada and they specialize in high-end, commercial fittings and systems."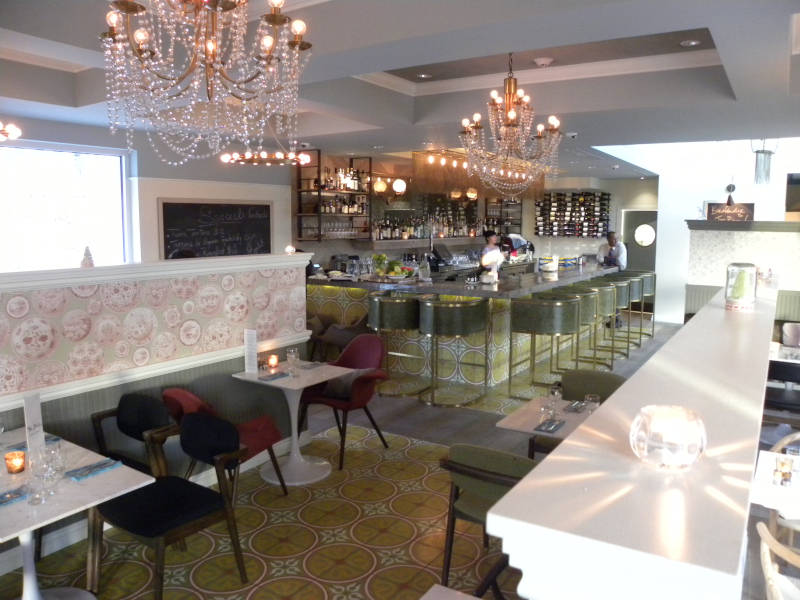 As general contractors, Phoenix Construction is a large employer on the Caymans. Along with a full-time staff of 60, the company hires subcontractors, and a hospitality project, for example, could have 150 people on one job. However, competition for skilled workers is fierce in the Caymans, and Anley admits it's a challenge to find well-trained craftspeople. "In a small island, there's a lot of poaching," she notes, "but we're really fortunate. We have a very good team and we support our employees.  A lot of the staff has been with us for ten or fifteen years and we try to keep them challenged, happy, and learning new skills.  We offer in-house training and, because they have a really good variety of work, we are able to retain our field crews."
Safety training for all Phoenix employees is critical. Everyone on the team has the required hours of safety training, as well as other in-house education on topics such as traffic management safety, and sub-contractor refreshers and updates.
A challenge for any Cayman Islands builder is sourcing materials, because nothing is manufactured on the island except concrete blocks and insulated concrete form (ICF) blocks. Most everything else must be shipped in. Anley believes that one of the company's advantages is its long-time contacts with shipping companies that provide Phoenix with good rates and excellent service for ocean freight.
Another Phoenix advantage is the company's up-to-date management software that allows its clients to access daily progress reports on their projects. In addition, Phoenix is a staunch advocate of sustainable construction techniques and material selections. Working on distribution and larger commercial buildings, it's necessary to the bottom line to implement the most efficient systems for keeping Cayman's very high energy costs down. Solar projects, geo-thermal, fixture and appliance selections, mechanical and electrical systems – all are important. So, the majority of the company's commercial buildings are sustainable in nature; with steel construction and the use of recyclable materials, every building gets better and more energy efficient.
Speaking of efficiency, Anley reports that the company has recently updated its website and has since gotten "many, many compliments on it." So, perhaps it is fitting to end this profile with the Phoenix website's Client Promise, penned by Directors Brent and Shayne: "At Phoenix, it is our mission to successfully deliver every project that we are contracted to build. Accomplishing this takes more than just a builder. It takes a partner; a partner who understands the unique needs of your project and creates a custom approach based on your key objectives. We understand that to be a partner, we need more than just technical expertise. That's why we built a team of dedicated, hardworking individuals who genuinely strive to earn your trust, build a relationship, and help you achieve your goals. We are committed to providing our clients with phenomenal service and experiences every time they work with Phoenix."
AT A GLANCE
WHO: Phoenix Construction
WHAT: An integrated property development company
WHERE: Grand Cayman, Cayman Islands
WEBSITE: www.phoenix.com.ky

Convoy Custom Interiors Inc. – www.convoycustom.ca
CCI was established in 2003 to meet a growing demand within the industry for a traditional custom cabinet making company that relies on high end cabinet makers & finishing technicians to produce millwork rather than machinists & assemblers. We pride ourselves in being able to provide a complete service from designer of millwork, to manufacture and installation.