Phoenix Park Gas Processors Limited
Growing the value chain
Business View Caribbean interviews Dominic Rampersad, CEO of Phoenix Park Gas Processors Limited, for our focus on the Caribbean Energy Sector
Phoenix Park Gas Processors Limited (Phoenix Park) is the leading natural gas processor in Trinidad and Tobago. Located in the Point Lisas Industrial Estate, Couva, the state-owned company operates one of the largest gas processing facilities in the Caribbean and Latin America, serving these and other regional markets with end products such as propane and butane (LPG) and natural gasoline.
Phoenix Park prides itself in its strong growth record, having evolved from a small public-private joint venture close to 30 years ago to today's billion-dollar enterprise. The company's growth trajectory continues to climb, with a recent acquisition further underpinning its ambitious plans. Yet, as the stellar growth continues, Phoenix Park is also mindful of the threat of global warming, something they underscore in their core mandate of "delivering competitively priced, high-quality products and services in a manner that preserves the environment."
Phoenix Park is the de facto gas processing facility in Trinidad and Tobago, and this has proven to be strategically useful over the years. "We are the main NGL processor in the country," says Dominic Rampersad, the company's president. "In export markets, there's a lot of competition from products coming from Argentina, the United States, and other markets, but locally we are the only processor."
This monopoly exists for a reason. As Rampersad explains. "Over the years, we have established Phoenix Park as an NGL hub in the country, which has created significant marketing advantages." Because of the small size of the island state, this consolidation has helped ensure a steady market for the state entity while avoiding pricing wars, which are always an inevitability when multiple players compete for the same limited market. "For example," he says, "the natural gas liquids produced by liquid gas facilities in Trinidad come to Phoenix Park for fractionation and export. So, rather than those companies trying to market it on their own, they pool their product at our facility resulting in economies of scale and cost advantages." This approach has helped the island nation to compete as one marketer in the international markets it serves.
Phoenix Park was founded in 1989 as a joint venture between Trinidad and Tobago's government through the National Gas Company (NGC), Conoco (now ConocoPhillips), and a local / foreign  contractor, Pan West Engineers & Constructors LLC. At formation, the NGC owned 51%, Conoco 39%, and Pan West 10%, a shareholding that would evolve. Rampersad reports. "In 2013, Conoco sold their stake in Phoenix Park to the NGC, who in turn listed the shares on the Trinidad and Tobago Stock Exchange (TTSE) and  Pan West sold their 10% stake to a local investment consortium."
Today, Phoenix Park is considered one of the country's largest companies with a market capitalization of over $1.7 billion. Over its near 30 years of operations, the company has grown from only being a gas processor to a significant energy marketing entity in the region. Nevertheless, despite its size and sheer scale of operations, Phoenix Park still retains an inclusive corporate culture based on a ubiquitous open-door policy.
"We have 186 employees, and we all operate on a first-name basis," says Rampersad, sharing a personal story to illustrate the company's approachable culture. "Once, my mother called to speak with me and the security personnel asked if she wanted to speak with "Dominic." She was surprised that they would refer to me, the president  by my first name, however that is the kind of open-door policy we have and promote at Phoenix Park." In addition, the company also places employee safety at the top of its list of priorities. Meeting this objective over the years has helped the company maintain a zero-fatalities track record, an incredible achievement for a company that deals with such dangerous products. "Through the years, a safety-first approach has benefited us because we've been able to send all our employees back home to their loved ones every day," reflects Rampersad. This track record has had the added benefit of allowing the company to reach a high level of continuity and reliability in operations, a valuable trait to its customers.
Phoenix Park's operations include an NGL processing facility with three natural gas processing plants, three fractionation plants, six storage tanks, and two export dock facilities. The processing capacity has grown from 650 mmcfd at inception to 1,950 mmcfd; storage capacity has grown to 1,250,000 barrels, and the two LPG export marine terminals have a vessel loading capability up to 10,000 barrels per hour.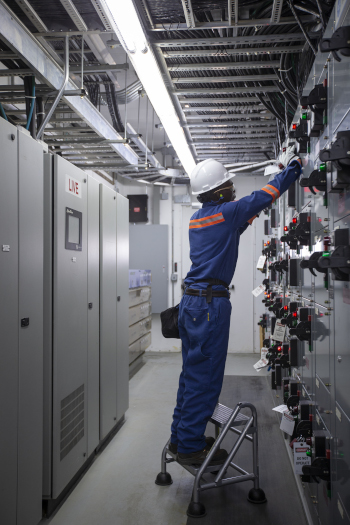 "Over the years, the business has expanded very aggressively to become one of the most successful businesses in Trinidad, yet we continue to expand," says Rampersad. This expansion drive led to the company recently acquiring the NGL marketing business of a company based in the United States. Rampersad notes, "In February of 2020, we did something no other company in Trinidad and Tobago has done before. We acquired the NGL business of Houston, Texas-based Twin Eagles, a subsidiary that has now become a significant component of our international expansion strategy." From this acquisition, the company formed Phoenix Park Energy Marketing LLC, a U.S.-based wholly owned subsidiary dedicated to actualizing the company's international growth aspirations.
In addition to an aggressive international growth plan, Phoenix Park's growth is also fueled by a strong labor market at home. "It's an employer's market currently," says Rampersad, "because we have no shortage of skilled workers." This labor glut is a result of strong educational policies in Trinidad and Tobago and an influx of skilled citizens returning home from overseas studies. Moreover, Phoenix Park has a history of retaining its workers for years and Rampersad himself is a testament to this, having been at the company for over 27 years. Besides retaining workers, the company has kept its customers for decades, with some having stayed with the firm from inception.
Discussing COVID-19 and its impact on the NGL industry, Rampersad is bearish. "COVID-19 has redefined all industries across the world, besides the changes that were already taking place with crude oil pricing." From these changes, he sees the industry becoming more and more competitive. "We will see more consolidation in the energy industry as major players seek more profitable niches and who best to partner with," he predicts. "We're also going to see an increased focus not only on price maximization but also how to achieve a cost structure that functions at a crude oil price of sub 50 dollars per barrel."
For Phoenix Park, these changes in the energy sector mean the company must also keep pace with the market, and it has a plan on how to do so. "We plan to continue expanding and growing along our value chain," says Rampersad. "While we have focused on operating in Trinidad and Tobago over the years, we are now looking at expanding and creating a value chain within North America and linking that value chain back to the Caribbean." This refers to the Twin Eagle acquisition. Complimenting that strategy will be a continued prioritization of cost optimization and efficiency with a significant focus on using technology as a key enabler.
"As artificial intelligence and digitization continue to drive improvements and efficiencies and create value across all industries," avers Rampersad, "we at Phoenix Park will continue building on the already significant investments that we have made over the years." In so doing, Rampersad believes the company can significantly strengthen its competitive position in regional and international markets. He adds, "As we advance, we plan to offer customers a competitively priced product, while still generating an adequate margin that keeps our shareholders happy with the business's rate of return."
AT A GLANCE
Phoenix Park Gas Processors Limited
What: Leading natural gas processing company in Trinidad & Tobago, involved in natural gas processing and the aggregation, fractionation and marketing of natural gas liquids
Where: Couva, Trinidad
Website: www.ppgpl.com
ERNST & YOUNG – Contact Info Coming Soon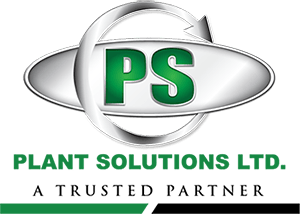 Plant Solutions Limited – www.plantsoltt.com
Plant Solutions Limited prides itself as a customer-centric, value-oriented organization with over 19 years of solution integration excellence that transcends the industrial divide within local, regional, and international industrial and commercial spaces.

Process Management Limited – www.pml.co.tt
Process Management Limited, Emerson Automation Solutions' LBP in Trinidad & Tobago, Barbados, Guyana and Suriname, is a leading provider of cutting-edge process automation, valve, instrumentation and reliability solutions. We specialize in turnkey automation solutions, educational and lifecycle services.
Our major markets include upstream oil & gas, midstream & refining, petrochemical.