Ling & Sons Food Market
A taste of Aruba
Business View Caribbean interviews Omar Barrientos, CEO of Ling & Sons Food Market, Aruba, for our series on Best Businesses in the Caribbean.
The enticing aroma of croissants hot from the oven, the delightful crunch of a fresh green salad, steaming soup with a little extra spice – we're not talking about a fine dining destination. On the contrary, all this and so much more is part of the experience at Ling & Sons Food Market. Proudly serving the Aruban community and island visitors since 1965, Ling & Sons stocks its shelves with the best products from around the globe in order to meet the growing demands of its diverse clientele. It is the largest American-style supermarket in Aruba, providing fresh organic produce, daily-baked bread and pastry, premium meat, as well as gourmet and ethnic products. Specialties include fine wine and liquors, sublime chocolates, and a cozy corner for customers to enjoy fresh juice and coffee.
Competitive pricing and a promise of reliable, friendly service are the order of the day. Employees are happy to answer questions and explain the day′s fresh offerings. An ambitious fleet of packers will even carry groceries to your car. For the convenience of tourists, Ling & Sons accepts all major credit and debit cards, Aruban florin, U.S. dollars, and traveler's checks. And the supermarket is conveniently located about five minutes from all major hotels.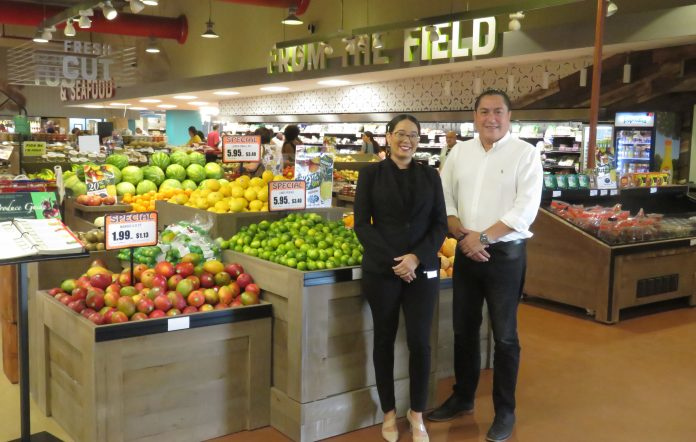 Omar Barrientos, CEO of Ling & Sons Food Market recounts, "The company was founded in 1965 by the family Ling, a local Chinese Family. They created a concept – a brand – for Ling & Sons in Aruba and, over time, it moved to different locations across the island. Twelve years ago, they built the building where we are now. Ling & Sons has always been a traditional store; it's considered a local store, although 50 percent of its focus is on the American and European market." Upwards of two million people a year visit Aruba; the majority come from the U.S. and Canada. There is a strong history of attachment between Ling & Sons and these tourists, especially people who have timeshares and have been coming to the island for 20 to 30 years.
Seven years ago, the company was sold to a Dutch group that purchased the two stores in Curacao and two in Bonaire (rebranded from Albert Heijn to Van Den Tweel), plus Ling & Sons in Aruba. Then in 2018, the business again changed hands and is now owned by a Jamaican company called Van Den Tweel Caribbean Food Group. Each store has its own history and kept its own name. Curacao and Bonaire have more of a Dutch and European market, whereas Aruba has an American-type. So, each store has kept its identity, even though they belong to the same Group.
According to Barrientos, "We have invested several million dollars U.S. in a full remodel of Ling & Sons Food Market; changing everything in the store including refrigeration, decoration, lighting, floors, and registers to bring the location up to the level we operate in. Over the last year, all the equipment has been replaced with new units. We're working with U.S. brands like Hill Phoenix for green products that are more energy- and cost-efficient. We also installed LED lights and we've already seen reductions in the electricity bill. That's the direction the Group is headed, being more environmentally conscious." The store, itself, is 3,500 sq. meters. Now that the interior remodeling is mostly finished, next on the agenda is a complete redo of the exterior, including updating the façade, putting in a new parking lot, and LED lights.
The 160 employees at Ling & Sons and are like a big family. Some have been with the company for over 35 years and the most recent are interns. There is very little turnover. Barrientos notes, "It's very important for us to make the workplace safe and healthy for our staff, and to offer them opportunities to grow. Some of them have family members working with us. Basically, we take very good care of our staff because without them we couldn't accomplish what we do. First we make the staff happy and then they take care of our customers the same way. Our HR department has a full training lab which all employees have to go through, depending on whether it's merchandising, or cashiers, or any other department. It covers safety, quality control, and makes sure they learn what they're supposed to be doing."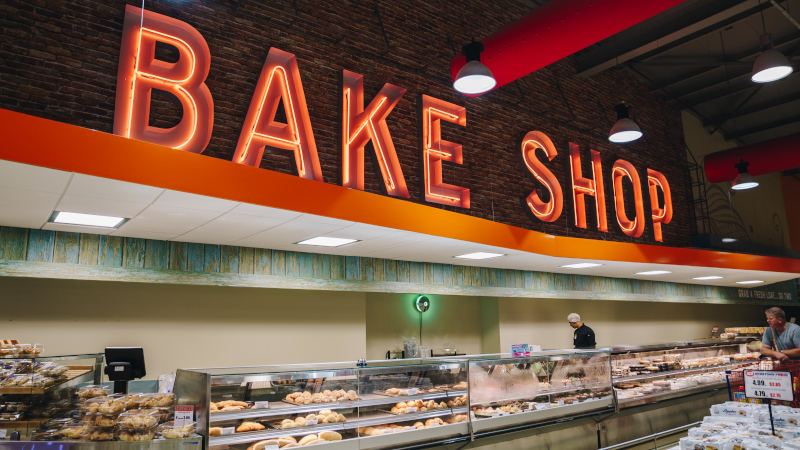 Ling & Sons deals in wholesale, as well as retail, and recently formed Ling & Sons Distribution. This new company, a subsidiary of the Van Den Tweel Caribbean Food Group, targets restaurants, hotels, and small independent supermarkets. The distribution warehouse receives six to ten containers every week between produce, dairy, and dry items, which are sold to the majority of hotels and restaurants on the island. Most of the goods are imported from the U.S., with some from Spain and the Netherlands. Competition-wise, Aruba has three main players, with Ling & Sons targeting the U.S. market and working on becoming #1 for the European market.
Barrientos reports, "We have the largest assortment of items of any supermarket in the region and I'm proud to say if you cannot find something here, you cannot find it anywhere. There are a lot of ways to source goods. Aruba has a network of distributors that suggest products. We have a purchasing committee involving marketing, merchandising, and store management that reviews the product and the category. If it's something that's going to fill a need or be an expansion of the category, then we decide on the packaging and the novelty of the item." Company management also attends major food shows across the United States – North Carolina, Chicago, and Miami – and they're now putting attention on the European market, as well, so they'll be attending shows in Germany and Spain and other areas of Europe.
Ling & Sons Food Market processes thousands of transactions per day – customers passing through the registers with big purchases, small purchases, and people just stopping by for lunch. The new Hot Food section is especially popular and features a brand new salad bar double the size of the previous one. The new lunch area now offers 20 to 25 different dishes. The plan is to have an enclosed outdoor area with tables, so customers can either buy the food to go, or sit outside and enjoy the day. The renovation concepts are a joint effort among the owners, the management, and the designers – Core Retail Group (CRG) in Ohio. CRG is a subsidiary of Supermarket Source, which supplies all Ling & Sons equipment.
As for the future, Barrientos notes, "We're always looking for opportunities because of the competitiveness of the market. Right now, our plans are focused on finishing the remodel of Ling & Sons and making sure we're the best on the island. When the revamp is done, we'll have a big event to show off the store and thank everyone for their hard work over the last year. Especially, the local contractor, ASA, has gone above and beyond to make sure all the construction gets done according to the plans. We feel very thankful for all the companies that work with us.
"At Ling & Sons, we take pride in having the largest assortment of food on the island, the best produce and the best meat. We have a full kitchen, a full production department, and a full dairy department supplying cheeses from all over the world. Our bakery does croissants, donuts, cakes – we're even moving into wedding cakes, now. And the quality is 100 percent. Everybody knows that our salads, our sandwiches, our soups, our hamburgers have that special touch of home-made flavor. I want to make sure that all customers get the best of the best when shopping at Ling & Sons Food Market."
AT A GLANCE
Who: Ling & Sons Food Market
What: Full service supermarket
Where: Oranjestad, Aruba
Website: www.lingandsons.com

Compra Ltd. – compra-aruba.com
Compra is Aruba's largest distributor of food and non-food items, with the widest assortment of products and brands. The company is continually seeking out new lines for the local community and its extensive, expanding tourism industry. The company is structured to provide the same level of service and attention to all its brands and clients, regardless of size.